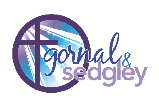 Welcome to the Gornal and Sedgley Team Ministry website.
Our parish includes All Saints' Church in Sedgley, St Andrew's in The Straits and St Peter's in Upper Gornal.
We've been a 'team ministry' since 2005 - team-working allows us to provide spiritual and pastoral care to a wide area including Upper Gornal, the Straits and Sedgley.
We look forward to meeting you at one of the churches in our parish.
CORONAVIRUS/COVID-19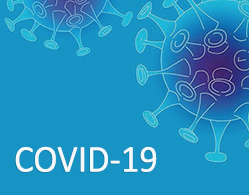 Our churches have begun a process of gradual and controlled reopening, following their closures due to Covid-19.
We continue to keep in touch remotely using Zoom, the application that allows congregations to meet online from their homes.
If you should need to talk to someone, and/or request them to pray for you, here is our team - please call or email them: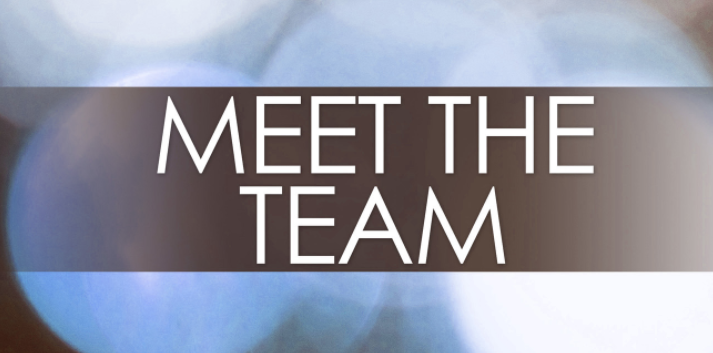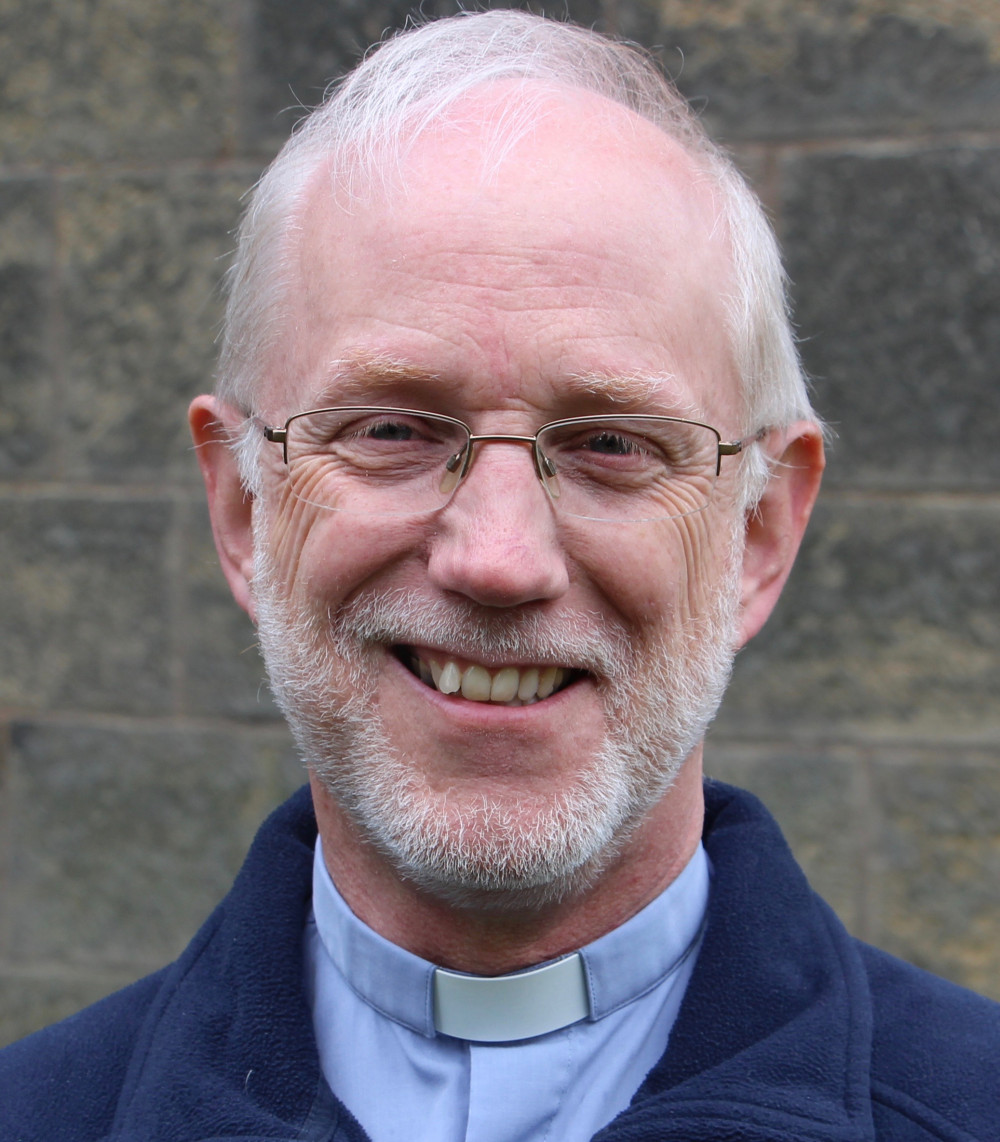 Revd Guy Hewlett, Team Rector
Phone: 01902 295164
email: guyhewlett18@gmail.com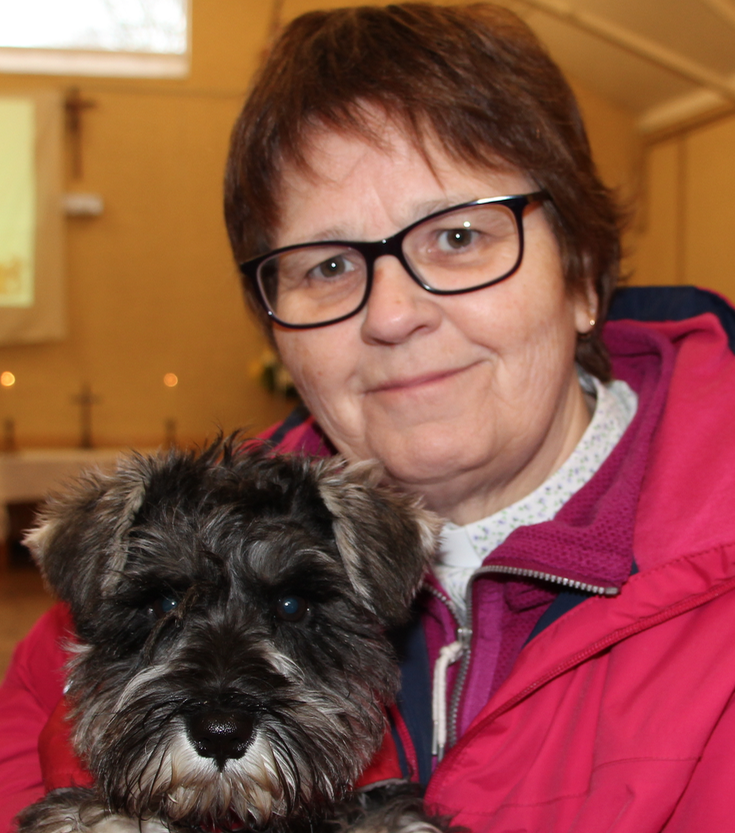 Revd Catherine Mitchell - Team Vicar
Tel 01902 677897
revcatherinemitchell13@gmail.com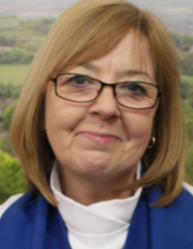 Canon Jan Humphries, Licensed Lay Minister
Tel: 01902 661275
Mobile: 07954 314102

Booking to attend services at all our churches
IMPORTANT!!
As we go forward please contact Gail if you intend to come to All Saints', St Andrew's or St Peter's for any of the services which are advertised, because places are currently limited due to social distancing.
You can ring Gail on 01902 540289 or email on:
admin@allsaintssedgley.co.uk
If you are not able to contact Gail during the week, please contact one of the ministry team (details at the top of this page) to ensure there is space for you to come.
NOTE: ADVANCE BOOKING FOR SERVICES 19TH SEPTEMBER - 30TH SEPTEMBER
Gail will be away on holiday from the 19th September for a week, so if you would like to book in for any of the churches for either :
St Peter's
23rd September
30th September
St Andrew's
20th September
27th September
All Saints'
20th September
27th September
You can ring Gail on 01902 540289 or email on:
admin@allsaintssedgley.co.uk
The weekly Notice Sheet carries the latest news about the church's services, Zoom Groups and other church groups.
The weekly Readings Sheet carries the Bible readings for the relevant Sunday services.
THE BISHOP'S CERTIFICATE COURSE 2020-21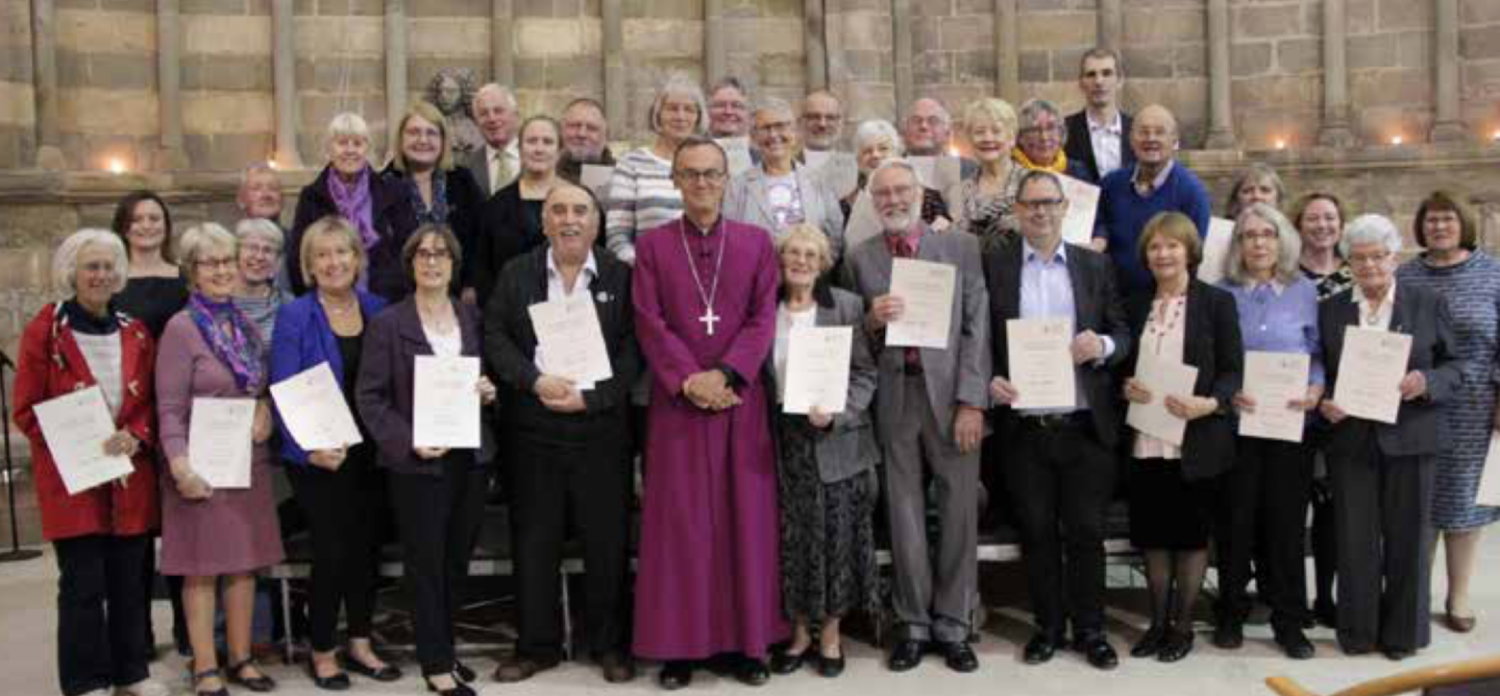 If you're interested improving your knowledge of Christianity, the Bishop's Certificate is highly recommended. Several members of our congregation have enjoyed and benefited from doing it in the past.
At this point it isn't clear how it will be delivered, but the likelihood is that it will be conducted using Zoom (rather than in person), at least initially.
The Diocese of Worcester has asked for those interested in doing the course to register their interest, so they can assess the best way to deliver the course in the light of the Covid-19 situation.
To read more about the Bishop's Certificate on the Diocesan website, and to download a leaflet and poster:
Bishop's Certificate Diocese of Worcester
If you'd like to register your interest, please email:
training@cofe-worcester.org.uk
MACMILLAN ZOOM COFFEE MORNING,
FRIDAY 2ND OCTOBER 2020, 10.00AM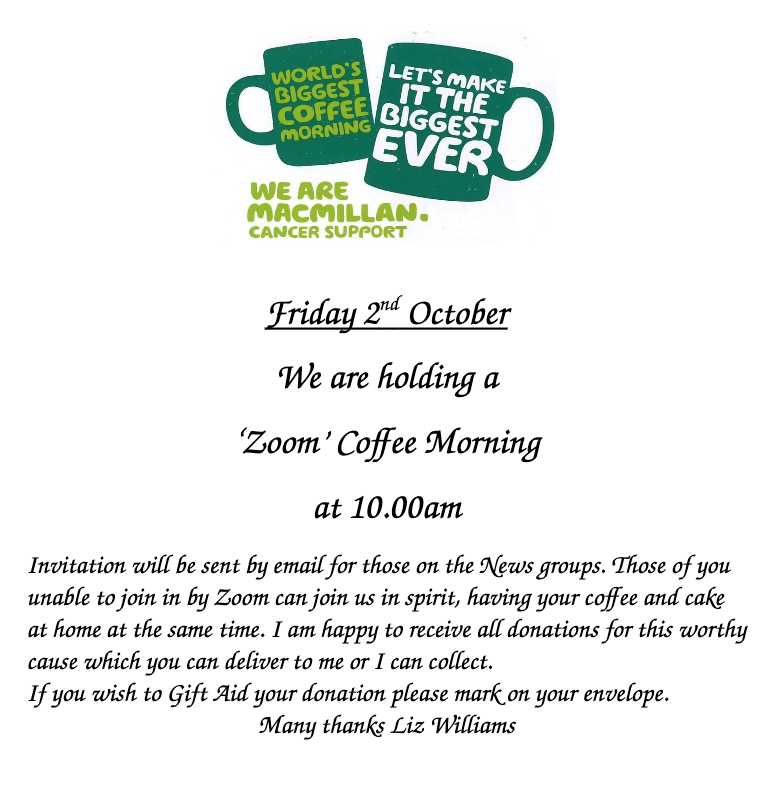 A NOTE FROM THE DUDLEY HEALTHY COMMUNITIES TEAM ABOUT LOAN SHARKS

We have been asked to display this article warning against loan sharks in the present Covid 19 environment:
A warning about illegal moneylenders/ loan sharks
A MESSAGE FROM OUR TREASURER JOHN ANDERSON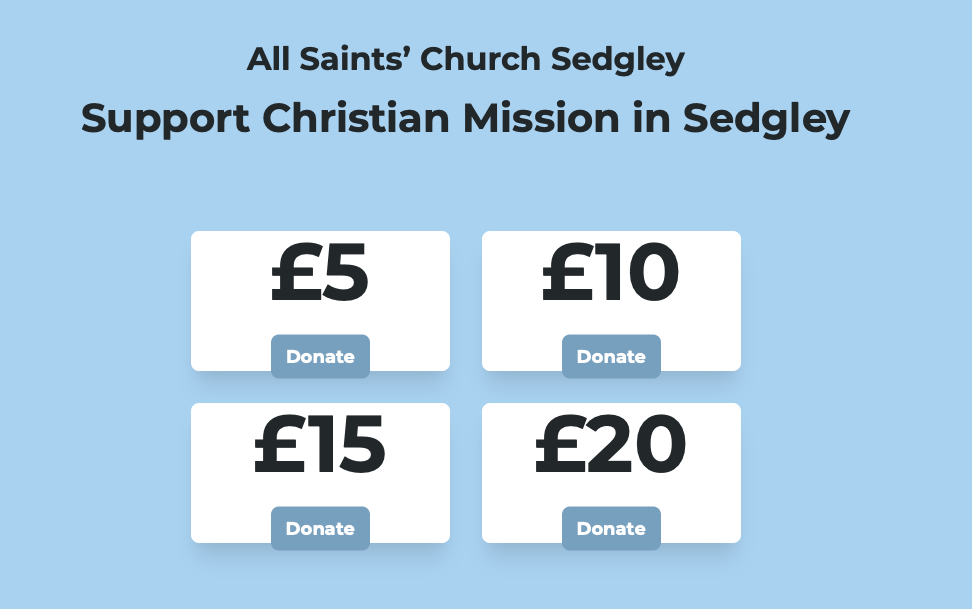 All Saints' regular giving by churchgoers via 'plate' donations at services has declined during Covid-19.
You are encouraged to assist the church by making an online donation- so please help if you can.
A website for online church donations has been set up. Here is the link:
http://tinyurl.com/allsaintsgivealittle
Scanning this 'QR code' on a Smartphone to make a donation
You can also scan this QR code using your Smartphone - press 'thyngs' to donate - it gives you the option of gift-aiding your donation.
Use your camera and point it at the QR code and it should bring up the donation site.
Note: this will only work if you have an up-to-date Smartphone with the camera enabled for scanning.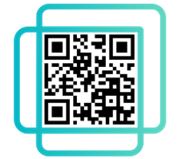 You can also donate by Standing Order, or make a one-off BACS payment.
Name of account: PCC of Sedgley All Saints
Sort code: 20 27 17
Account number: 90687308
You can also use the contactless terminal at All Saints' Church.
SHEILA OLIVER'S FUNERAL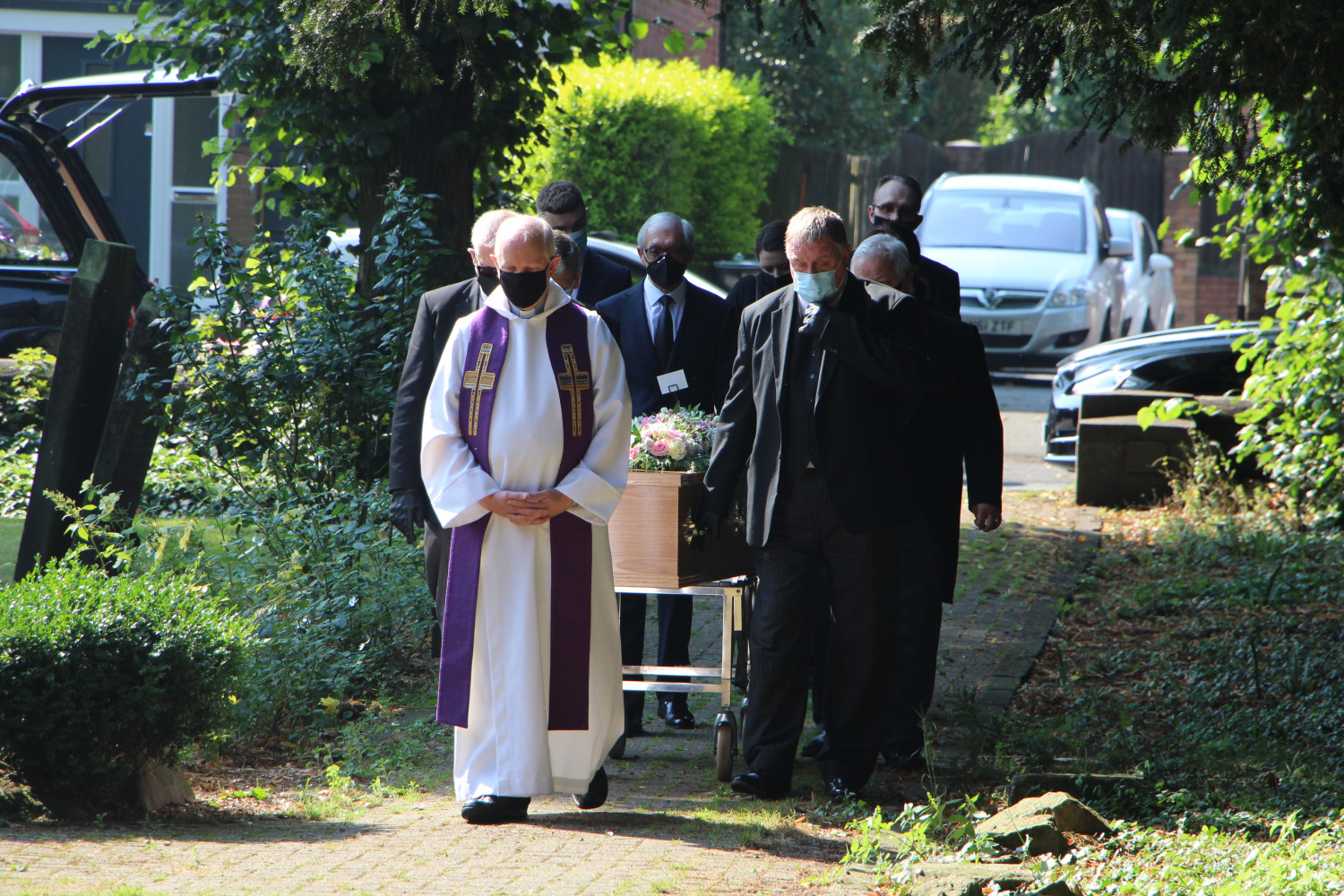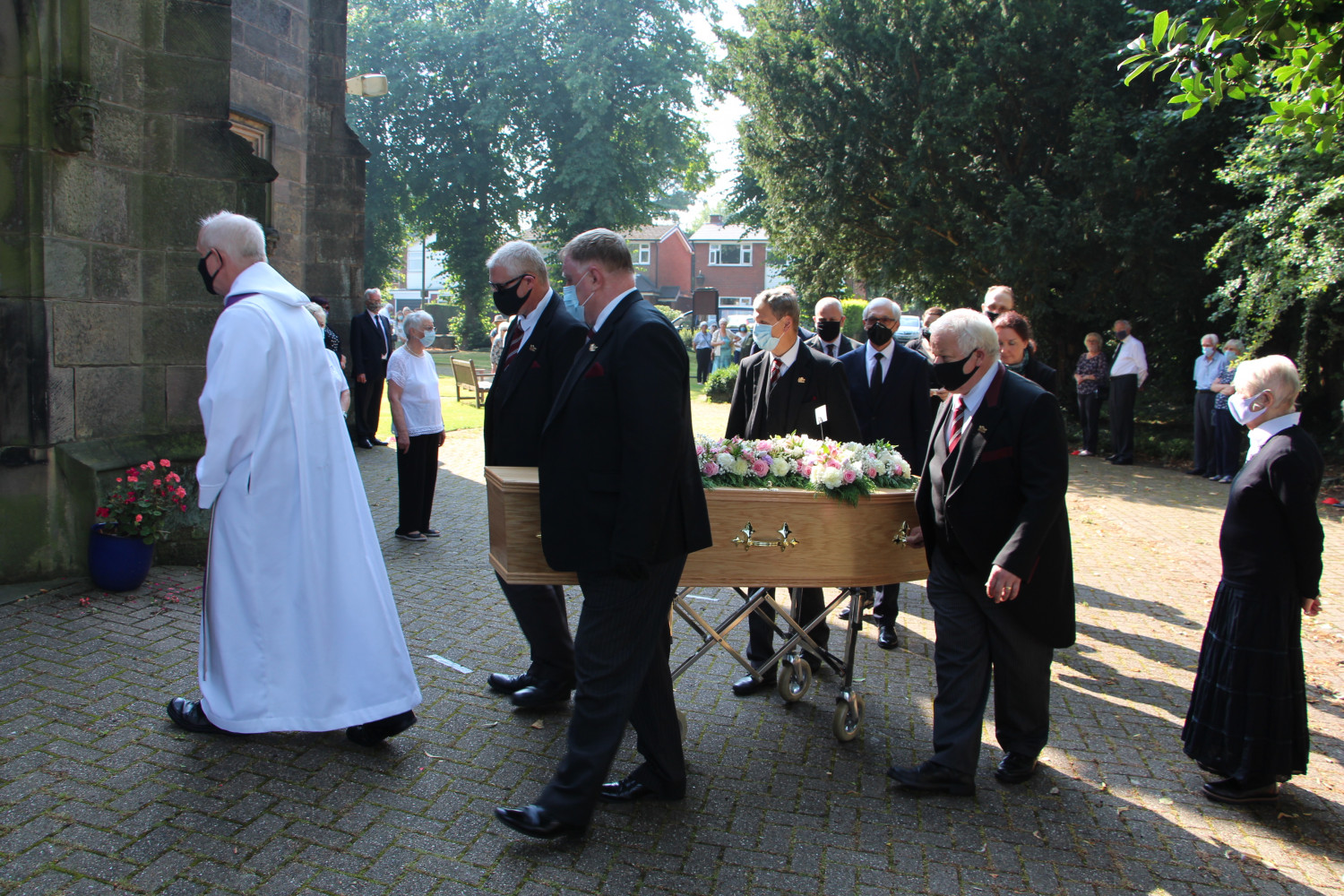 Sheila Oliver's funeral took place at 10.30am on Wednesday 12th August 2020, at All Saints'.
It was a private funeral for a limit of 30 family members and close friends, inside church.
However, another 70 or so people who knew Sheila assembled, observing social distancing, on the paved area outside church to mark their respect as the coffin arrived.
After the service at All Saints', there was a further committal service at Gornal Wood Crematorium, for family and close friends.
Here are a few pictures of the gathering outside church by friends, former work colleagues, members of the choir and All Saints' church members:
In the past few years, Sheila contributed some wonderful reminiscences of All Saints' Youth Club (1958-1962) and about the old Ladies Walk Clinic where she worked from 1976.
As a tribute to her, we have put these into a presentation - along with the memories of those who knew her, to help us recall her outstanding lifetime contribution to church and village.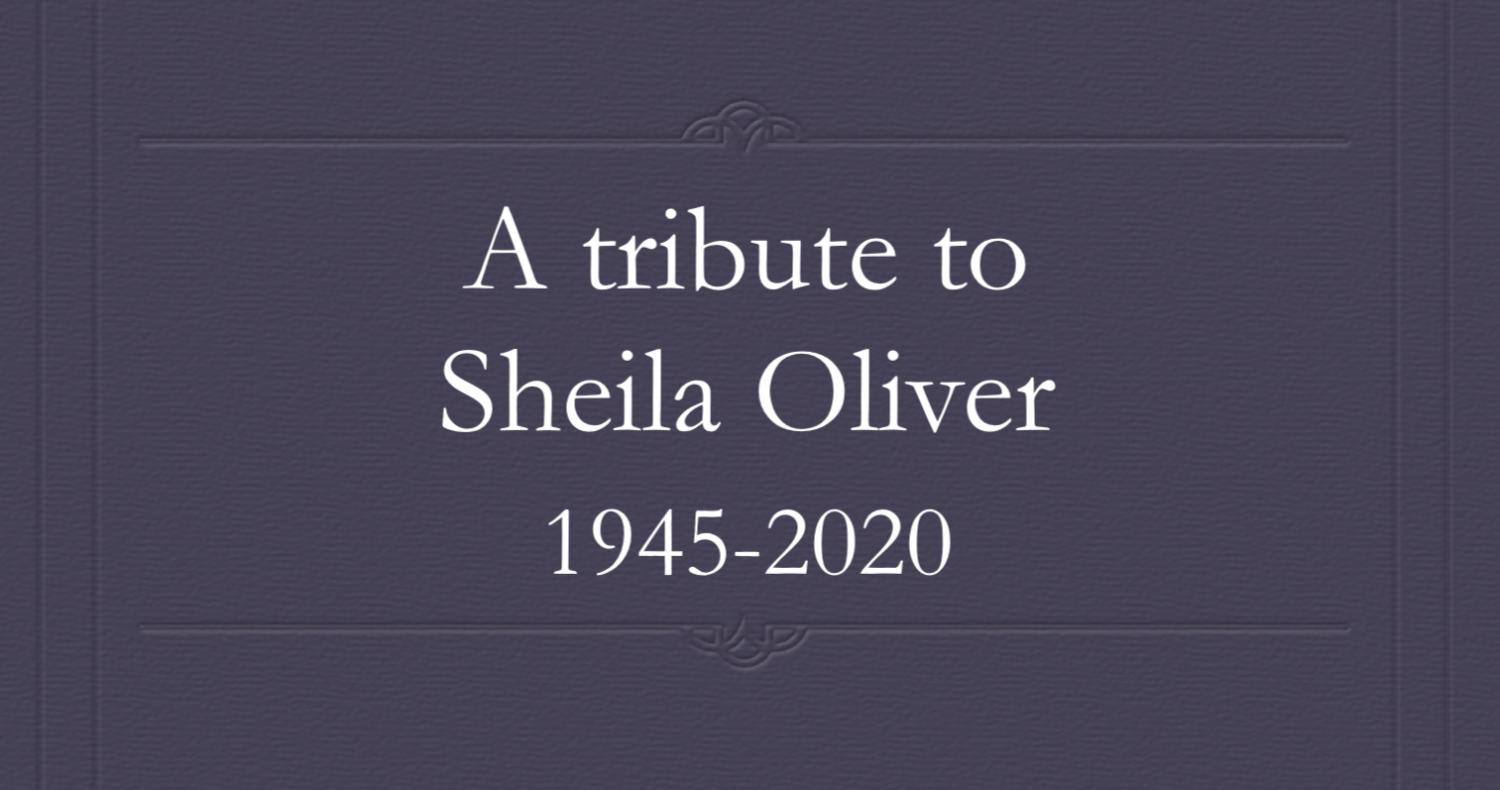 Recently received from Jenny Cresswell:
"My name is Jenny Cresswell and I have known Sheila for many years. She was the nicest, kindest person you could ever wish to meet and with a great sense of humour. We met when we both joined the choir at All Saints church. We both loved to sing and this gave us that opportunity. Thursday night choir practice was such fun, we sang and laughed in equal measure. While remaining in the church choir we went on to join the Handel Consort, later renamed Cantica and sang together for several years until I moved away from Sedgley.
Sheila and I bumped into each other occasionally and enjoyed a "catch up". She never changed, always so interested in other people and concerned for their welfare. I will miss her."
Our thoughts are with Michael, Robert and Jayne, and all of Sheila's family at this time.
BRENDA BAKER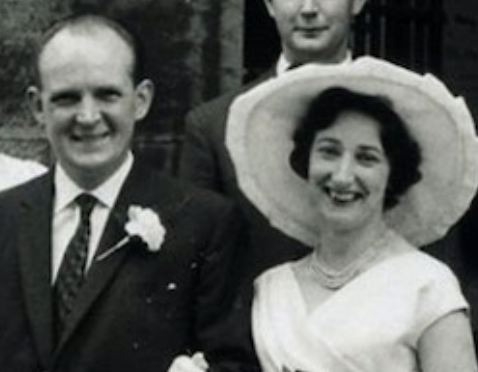 Brenda Baker's wedding to Geoff at All Saints' in 1962.
Brenda Baker (nee Sherratt) sadly died on 2nd July 2020, aged 94.
A tribute page has been compiled with memories of Brenda and her contributions to the church community at All Saints':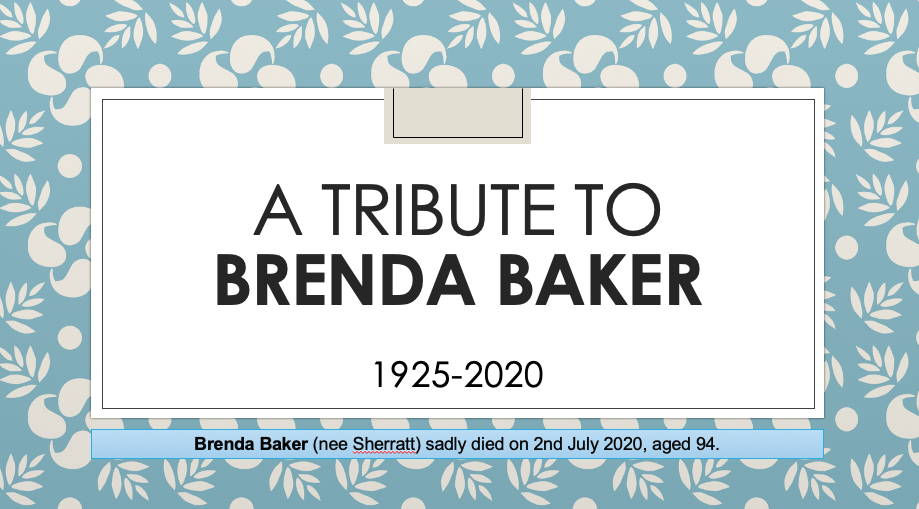 A tribute page for Brenda Baker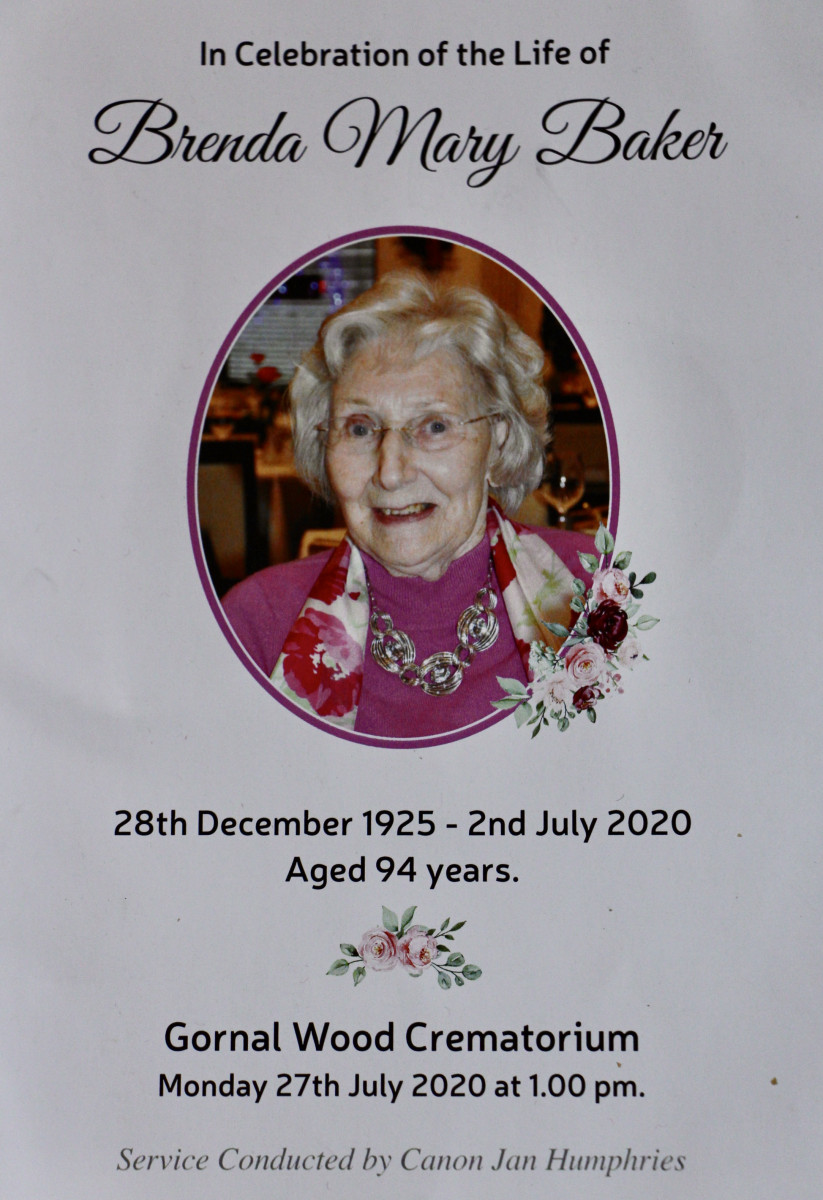 Service sheet for Brenda Baker's funeral.
Brenda's funeral was held on Monday 27th July 2020 at Gornal Wood Crematorium, conducted by Canon Jan Humphries.
During the service, Jan delivered a eulogy which gave a wonderful picture of Brenda's lifetime devotion to the church and village.
PRAYING AND MEETING TOGETHER DURING THE CRISIS - USING ZOOM
During the Covid crisis we are using 'Zoom' to 'meet virtually', via the internet.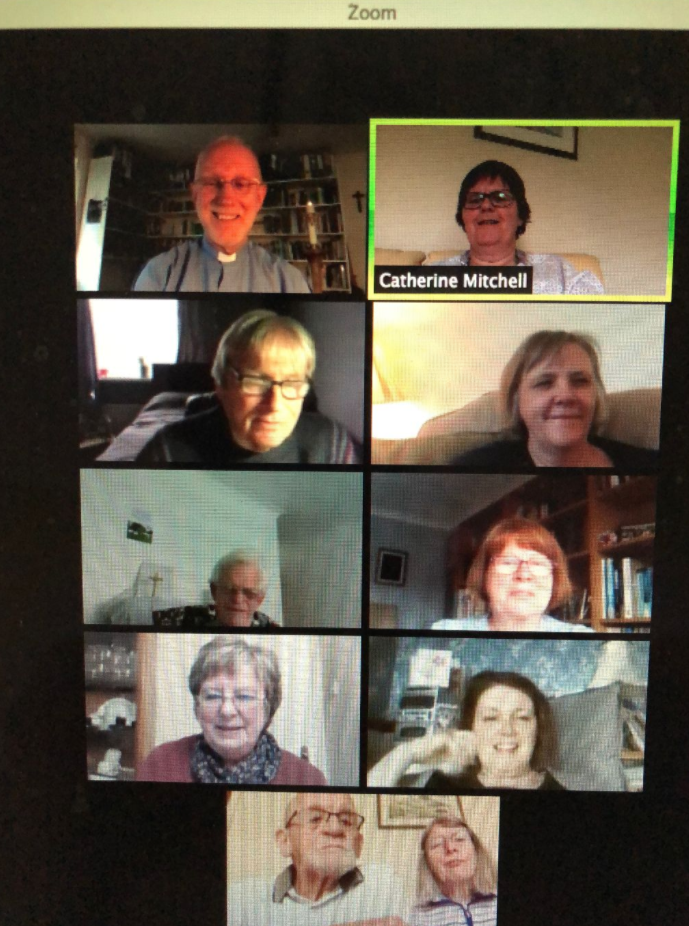 We have begun short services at our churches, however, we continue with our programme of online services and meetings on Sundays and during the week, using Zoom:
Sunday 9:30am Holy Communion – this is 'live' on Zoom and then posted on Facebook and our website - it lasts about 30 minutes.
10:30am prayer/worship (this is not on Zoom) - praying through the Sunday liturgy individually but hopefully at the same time! – This is available through the email News Groups and includes links to hymns and a printed sermon and is usually emailed out on the Saturday before.
11:30am Zoom coffee fellowship – bring your own coffee to your computer and see and hear some of your church friends; for about 40 minutes.
6:30pm Compline on Zoom, about 20 minutes. A quiet and reflective service.
Tuesday 2:30pm Prayer meeting on Zoom – about 30 minutes following the Prayer in Isolation leaflet.
Thursday 8.00pm Fellowship Group on Zoom and open to all. We spend some time with each other and reflect on a scripture reading.
Tuesday/Wednesday/Thursday 9:15am Parish Prayer on Zoom – an informal time of prayer as when we're meeting in our buildings, where we share the Gospel reading for the day and pray quietly for about 15 minutes.
SAFEGUARDING
The Parish of Gornal and Sedgley takes the issue of safeguarding very seriously.
Ensuring that children and young people as well as adults are kept safe whilst in our care is an integral part of our church life.
If you or someone you know feels unsafe a list of people who can help is available on this link:
People to contact if you feel unsafe
Discussing and/or booking a Wedding or Baptism
THE BEACON PARISH MAGAZINE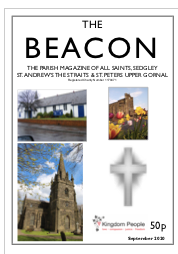 Our Facebook site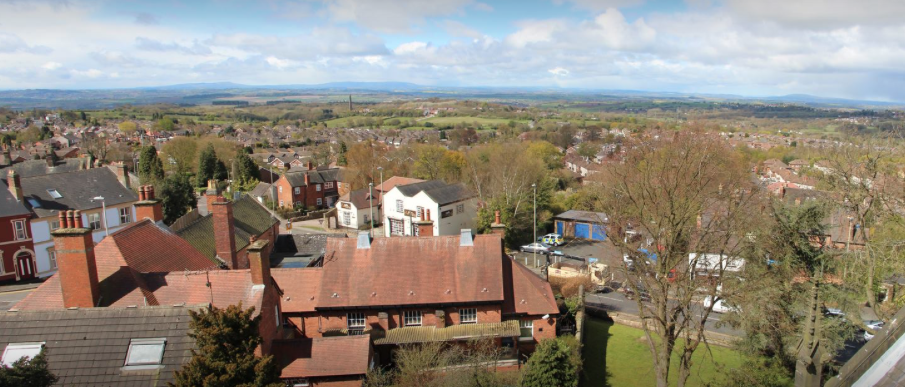 Our Facebook site provides an added facility for communicating with other members of our church community and with our Team Ministry.
PARISH OFFICE
Address:
All Saints' Parish Office
Ladies Walk
Dudley
DY3 3UA
Phone number: 01902 540289
Our Administration Assistant is Gail Griffiths.
Other contact email addresses:
Keith Tomlinson, Churchwarden:
churchwardenkeith@allsaintssedgley.co.uk
John Anderson, Treasurer and Churchwarden:
treasurer@allsaintssedgley.co.uk
Jenny Lavender, Assistant Treasurer:
asstreasurer@allsaintssedgley.co.uk
Our website
If you'd like to contribute any information about forthcoming church events, write an article, or correct anything on the site, please send your information to Martin our website editor.