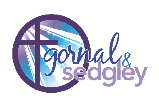 Welcome to the Gornal and Sedgley Team Ministry website.
Our parish includes All Saints' Church in Sedgley, St Andrew's in The Straits and St Peter's in Upper Gornal.
We've been a 'team ministry' since 2005 - team-working allows us to provide spiritual and pastoral care to a wide area including Upper Gornal, the Straits and Sedgley.
If you need to talk to someone, and/or request them to pray for you, here is our team - please call or email them: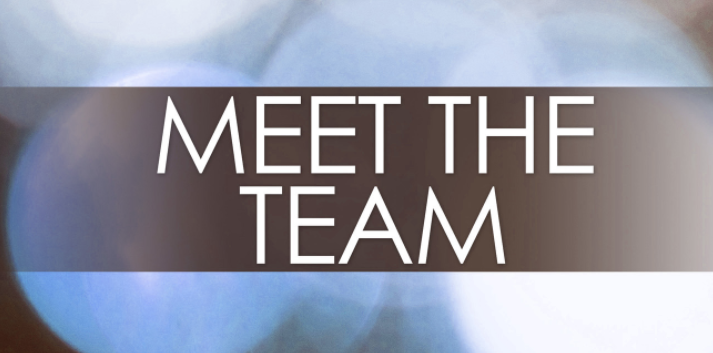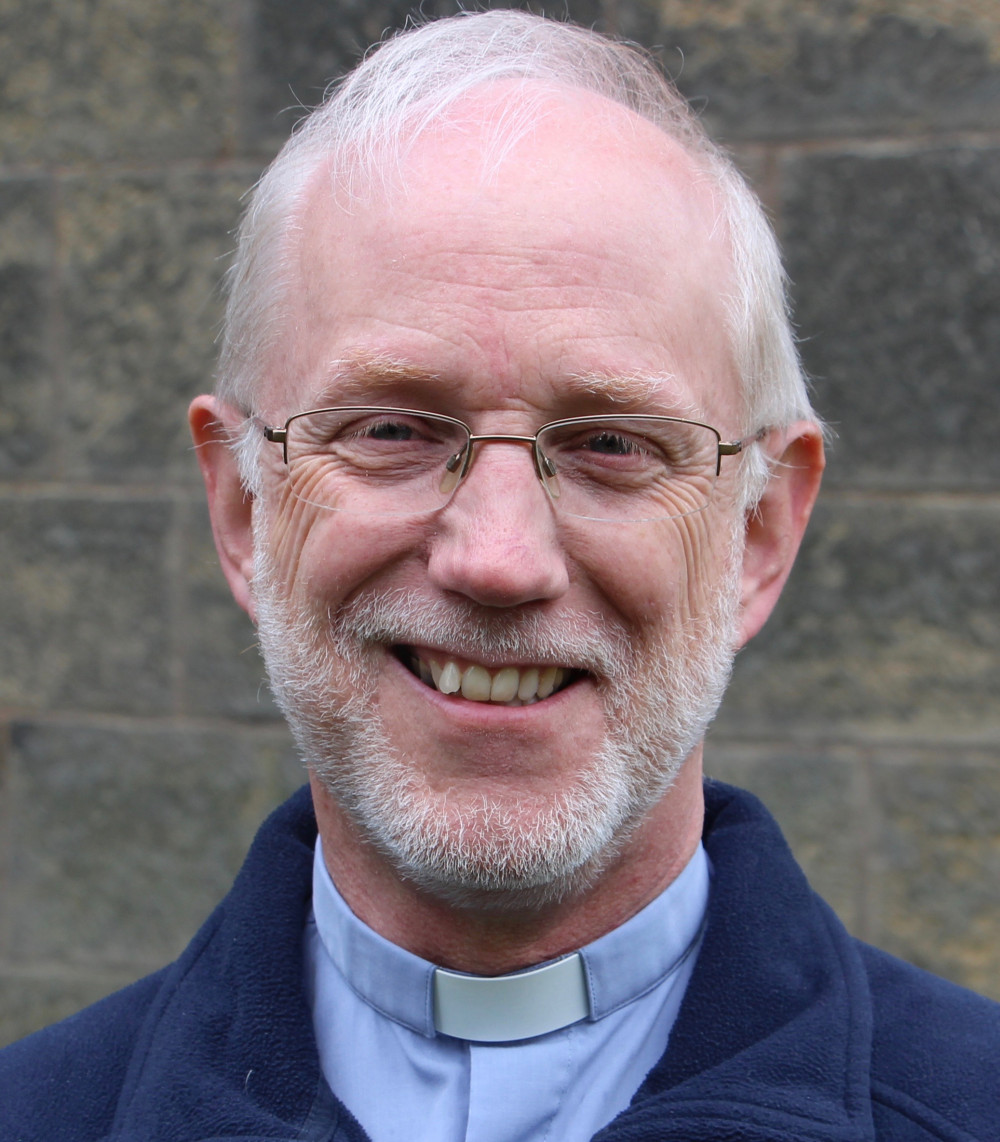 Revd Guy Hewlett, Team Rector
Phone: 01902 295164
email: rectorgornalandsedgley@allsaintssedgley.co.uk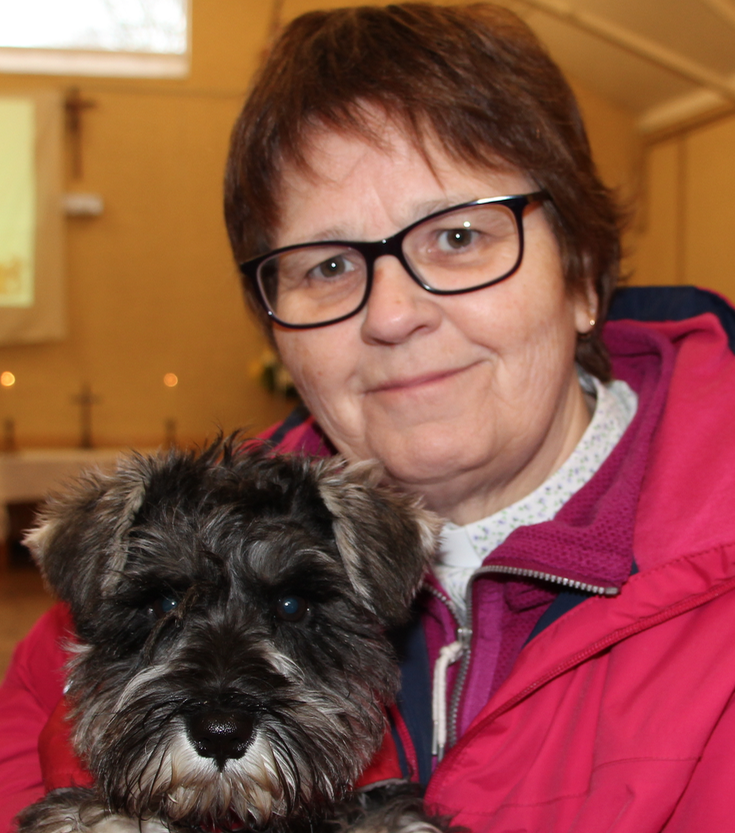 Revd Catherine Mitchell - Team Vicar
Tel 01902 677897
vicargornalandsedgley@allsaintssedgley.co.uk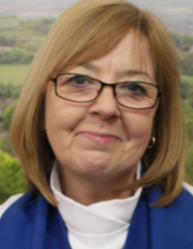 Canon Jan Humphries, Licensed Lay Minister
Tel: 01902 661275
Mobile: 07954 314102

PRINCE PHILIP'S FUNERAL - ALL SAINTS' TO OPEN FOR PRIVATE PRAYER IN THE MORNING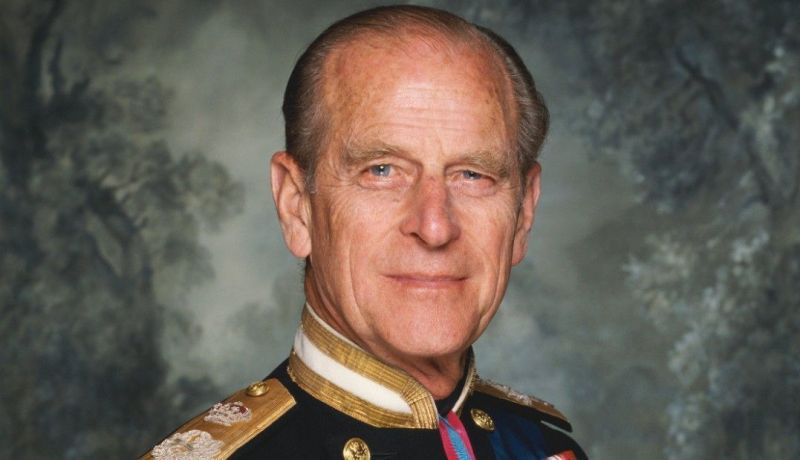 On Saturday, 17th April 2021, between 10.30am and 12 noon, All Saints' Church will be open for private prayer in advance of Prince Philip's funeral in London at 3.00pm.
Anyone is welcome to come along and there is no need to book - however there is a limit on numbers in church and it's possible that you may be asked to wait until someone leaves if too many should arrive at the same time.
This is personal and informal prayer, and not a service - people may come and stay as long as they would like to. Appropriate music will be played from time to time during the morning.
ANNUAL DISTRICT CHURCH MEETING - ALL SAINTS'
There is an important meeting on Sunday 18th April 2021, after the 10.30am service at All Saints'.
At 11.30am, the Annual District Church Meeting will be held.
If you would like to attend, space may be limited due to Covid restrictions - so please book a place with the Parish Secretary, Gail.
OUR SERVICES
11th APRIL 2021, THE SECOND SUNDAY OF EASTER
9.30am – St Andrews – Worship Together in Church
10.30am – All Saints – Holy Communion in Church (and on Zoom and Facebook)
10.30am – St Peters – Holy Communion in Church
6.30pm - Parish Compline on zoom
SERVICES NEXT SUNDAY THE 18TH of APRIL 2021, THE THIRD SUNDAY OF EASTER
9.30am – St Andrews – Worship Together in Church
10.30am – All Saints – Holy Communion in Church, Annual Disrict Church Meeting after service
10.30am – St Peters – Holy Communion in Church
6.30pm - Parish Compline on zoom
PARISH PRAYERS ON TUESDAY, WEDNESDAY AND THURSDAY -
9.15am on Zoom, an informal time of prayer where we share the Gospel reading for the day and pray for about 15 minutes.
PARISH PRAYER MEETINGS IN APRIL - Tuesday the 13th of April at 2.30pm on Zoom; and Tuesday the 27th of April at 7.30pm on Zoom.
DAVID SCREEN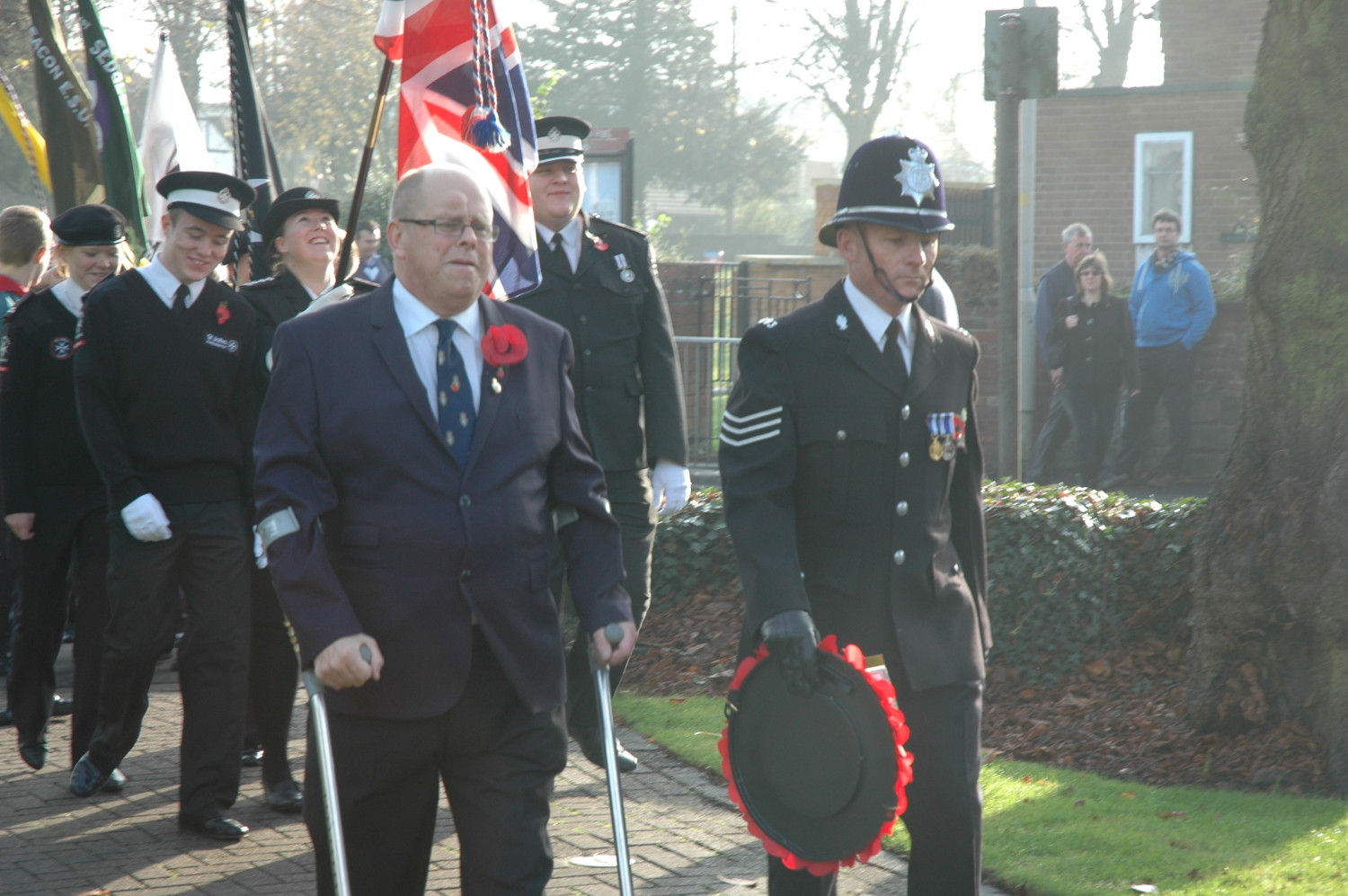 David Screen (left) led the annual Remenbrance Sunday Parade through Sedgley for many years.
It is with great sadness that we announce the death of David Screen, who attended All Saints' Church all his life.
David was a leading figure at Sedgley Royal British Legion and co-organised the Remembrance Sunday Parade from The Walk, through the Bull Ring, to All Saints' every year.
He will be greatly missed.
If you would like to send a tribute to David, to appear on this website, please email:
A page has been set aside for tributes to David's life and contribution to the community:
We are having to re-arrange those weddings and baptisms disrupted by the current situation so, regretfully, cannot consider any enquiries for baptisms until further notice.
Discussing and/or booking a Wedding or Baptism
NEW DEANERY FOR GORNAL AND SEDGLEY
As part of the Diocesan restructuring, at the end of February, our parish will become part of a newly formed Deanery called 'The Greater Dudley Deanery' which is a bringing together of Kingswinford, Stourbridge and Dudley.
It is hoped that this will enable us to work more closely with a wider group of parishes. Please pray for the new relationships which will form and please pray for the new Area Dean, who is the Reverend Canon David Hoskin.
Two people have been appointed as Sub-Deans, and they are the Reverend Rachel Newell and the Reverend Andrew Silas - please keep David, Andrew and Rachel in your prayers as they settle into their new roles.
THE BEACON MAGAZINE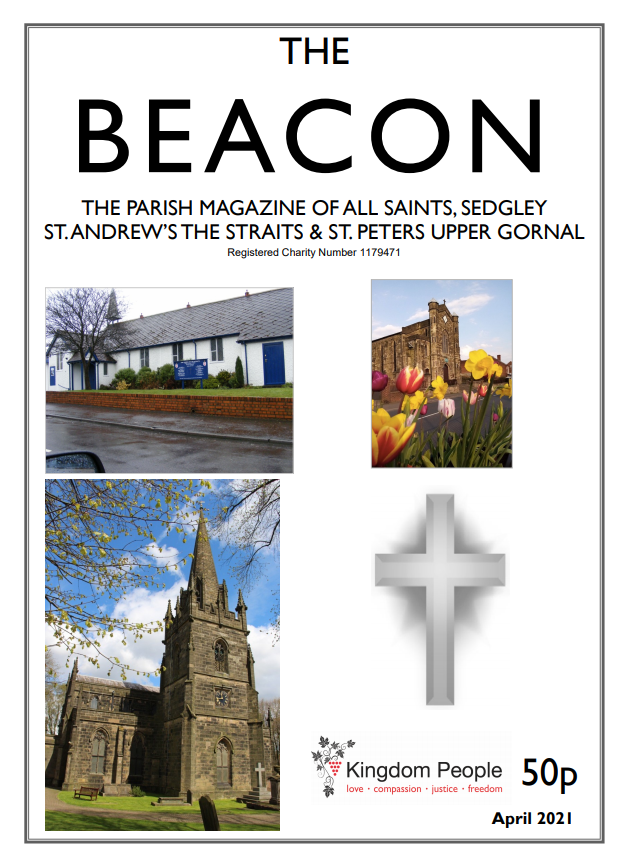 The Beacon Magazine April 2021
SAFE SPACES
An independent service supporting survivors of church-related abuse.
Launched in September 2020, this service offers support to survivors of church-related abuse, whether or not a report has been made.
This independent service is run by the charity Victim Support and funded by the Church of England, the Catholic Church in England and the Church of Wales.
It is free to access via telephone, email or web-chat
Tel: 0300 303 1056 (answerphone is available)
email: safespaces@victimsupport.org.uk
Web-chat is available via the Safe Spaces website: https://www.safespacesenglandandwales.org.uk/s
In addition:
SAFEGUARDING
The Parish of Gornal and Sedgley takes the issue of safeguarding very seriously, ensuring that children and young people as well as adults are kept safe whilst in our care is an integral part of our church life.
If you or someone you know feels unsafe, a list of people who can help is available on this link:
People to contact if you feel unsafe
Our Facebook site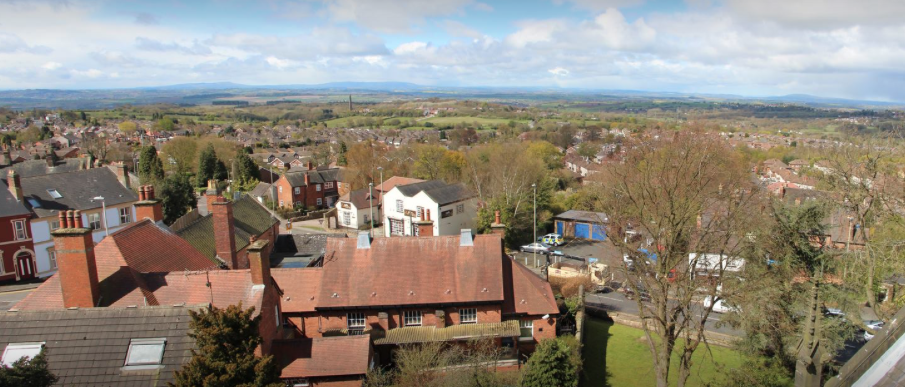 Our Facebook site provides an added facility for communicating with other members of our church community and with our Team Ministry.
PARISH OFFICE
Address:
All Saints' Parish Office
Ladies Walk
Dudley
DY3 3UA
Phone number: 01902 540289
Our Administration Assistant is Gail Griffiths.
Other contact email addresses:
Keith Tomlinson, Churchwarden:
churchwardenkeith@allsaintssedgley.co.uk
John Anderson, Treasurer and Churchwarden:
treasurer@allsaintssedgley.co.uk
Jenny Lavender, Assistant Treasurer:
asstreasurer@allsaintssedgley.co.uk
Our website
If you'd like to contribute any information about forthcoming church events, write an article, or correct anything on the site, please send your information to Martin our website editor.