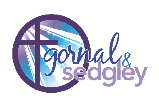 Welcome to the Gornal and Sedgley Team Ministry website.
Our parish includes All Saints' Church in Sedgley, St Andrew's in The Straits and St Peter's in Upper Gornal.
We've been a 'team ministry' since 2005 - team-working allows us to provide spiritual and pastoral care to a wide area including Upper Gornal, the Straits and Sedgley.
If you need to talk to someone, and/or request them to pray for you, here is our team - please call or email them: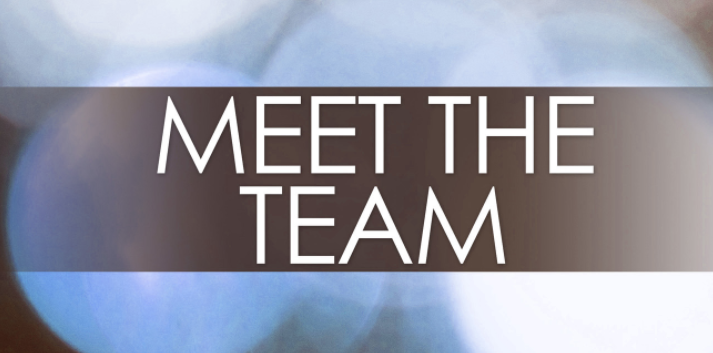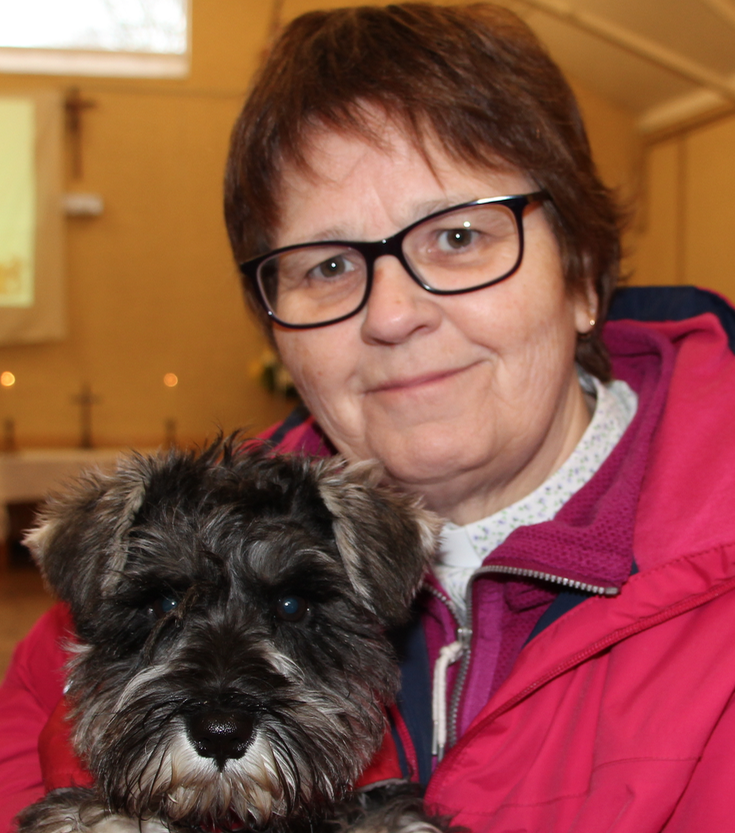 Revd Catherine Mitchell - Team Vicar
Tel 01902 677897
vicargornalandsedgley@allsaintssedgley.co.uk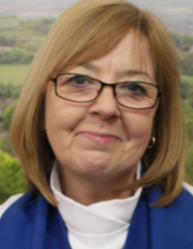 Canon Jan Humphries, Licensed Lay Minister
Tel: 01902 661275
Mobile: 07954 314102
BEACON MAGAZINE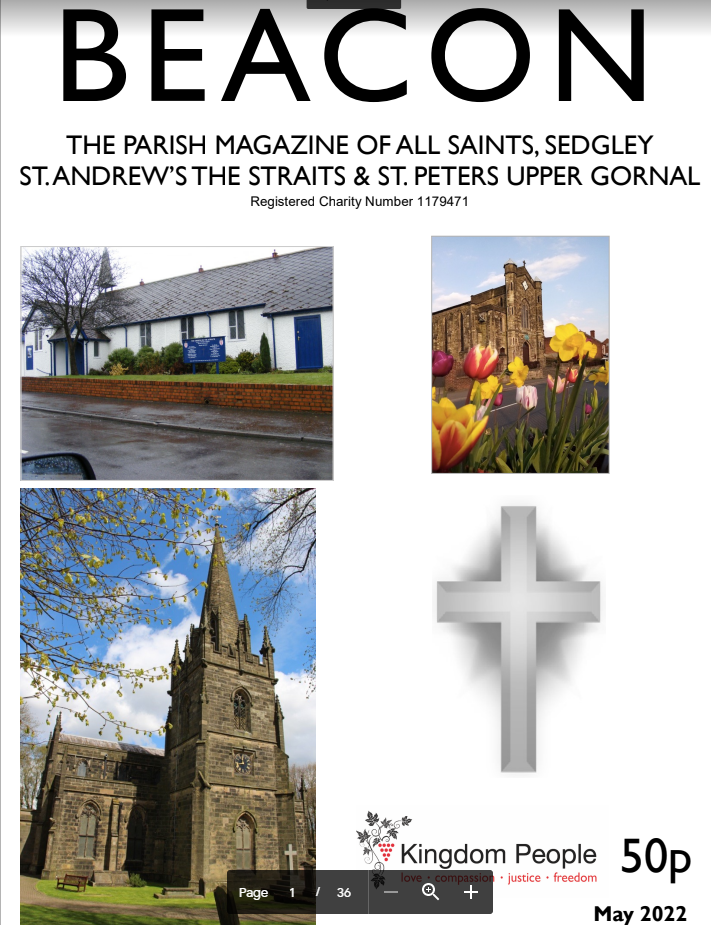 Cafe Church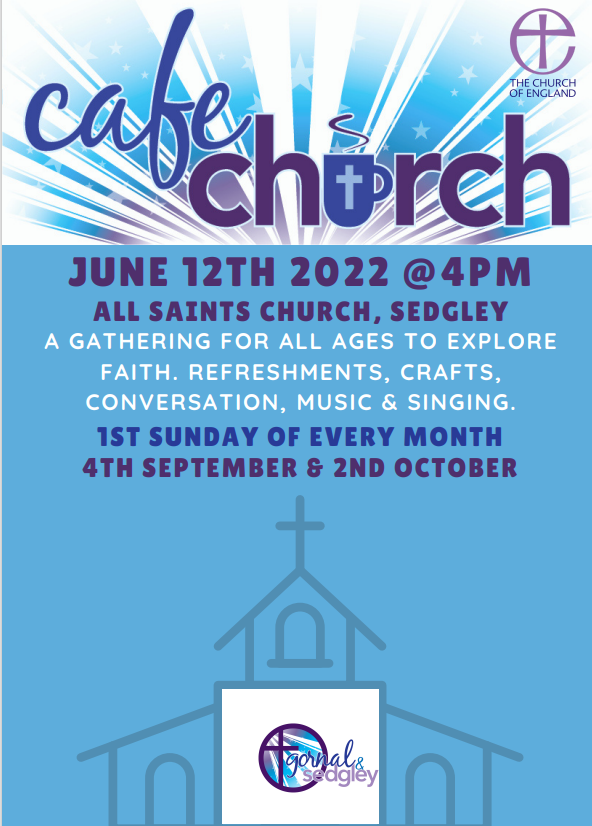 MARTIN PLATTS - FUNERAL ARRANGEMENTS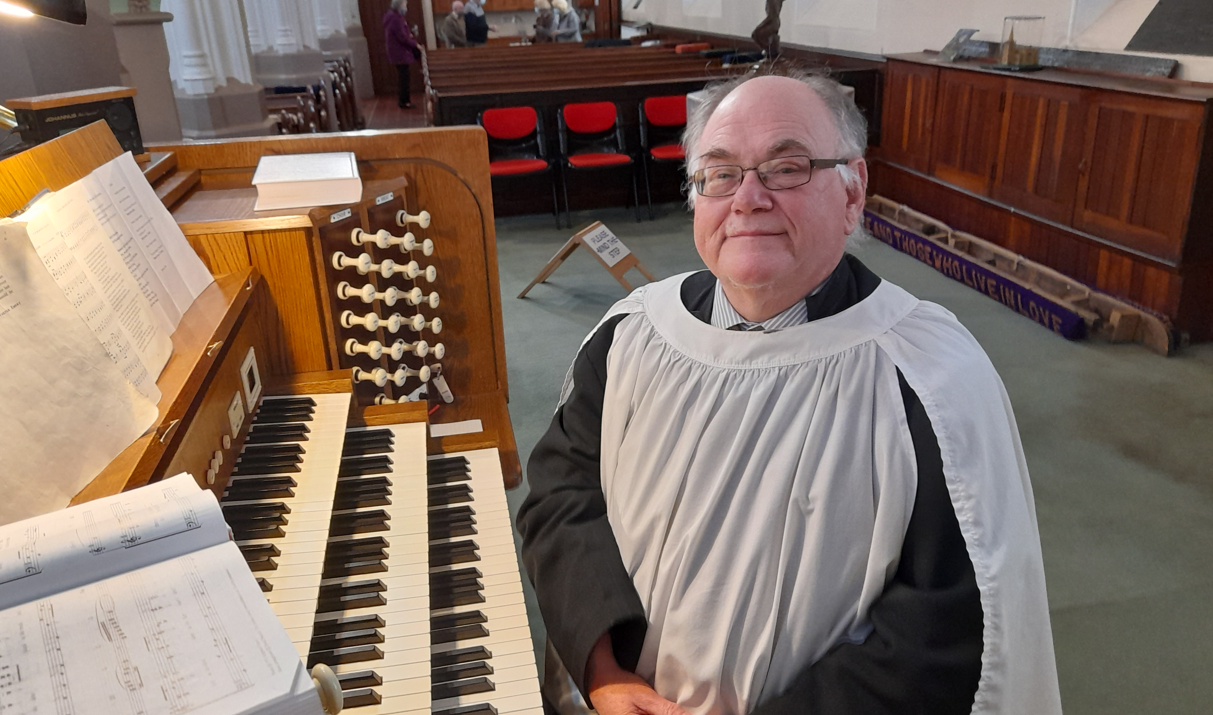 Revd Catherine Mitchell writes:
"Dear friends
The funeral service for Martin Platts will take place on Monday 6th June at 2:00pm at St Giles' Church, Rowley Regis, followed by cremation at Gornalwood at 3:30pm.
Martin's brother Andrew sends his thanks for all the cards and messages to him and his mum Beryl.
Blessings
Catherine"
If you would like to send a message of condolence to Martin's family, please contact Keith and Brenda Tomlinson, who have the family contact details:
churchwardenkeith@allsaintssedgley.co.uk
Please keep Martin's mum Beryl and brother Andrew in your prayers at this sad time.
When Martin first arrived at All Saints' in 2014, he wrote an introductory article about himself for The Beacon magazine. We repeat it here as a reminder of the talent and musicality that has been lost to the world with his passing:
Palm Sunday
This Palm Sunday we were very grateful to be able to celebrate in our usual fashion, starting Palm Sunday in the Church Hall. Canon Jan Humphries (our LLM) blessed our palms; we then crossed Vicar Street bearing them, while singing the Palm Sunday hymn "All Glory, Laud and Honour", led by our crucifer. We progressed down Dean Street, turning left up the church path by the former Court House pub and into church.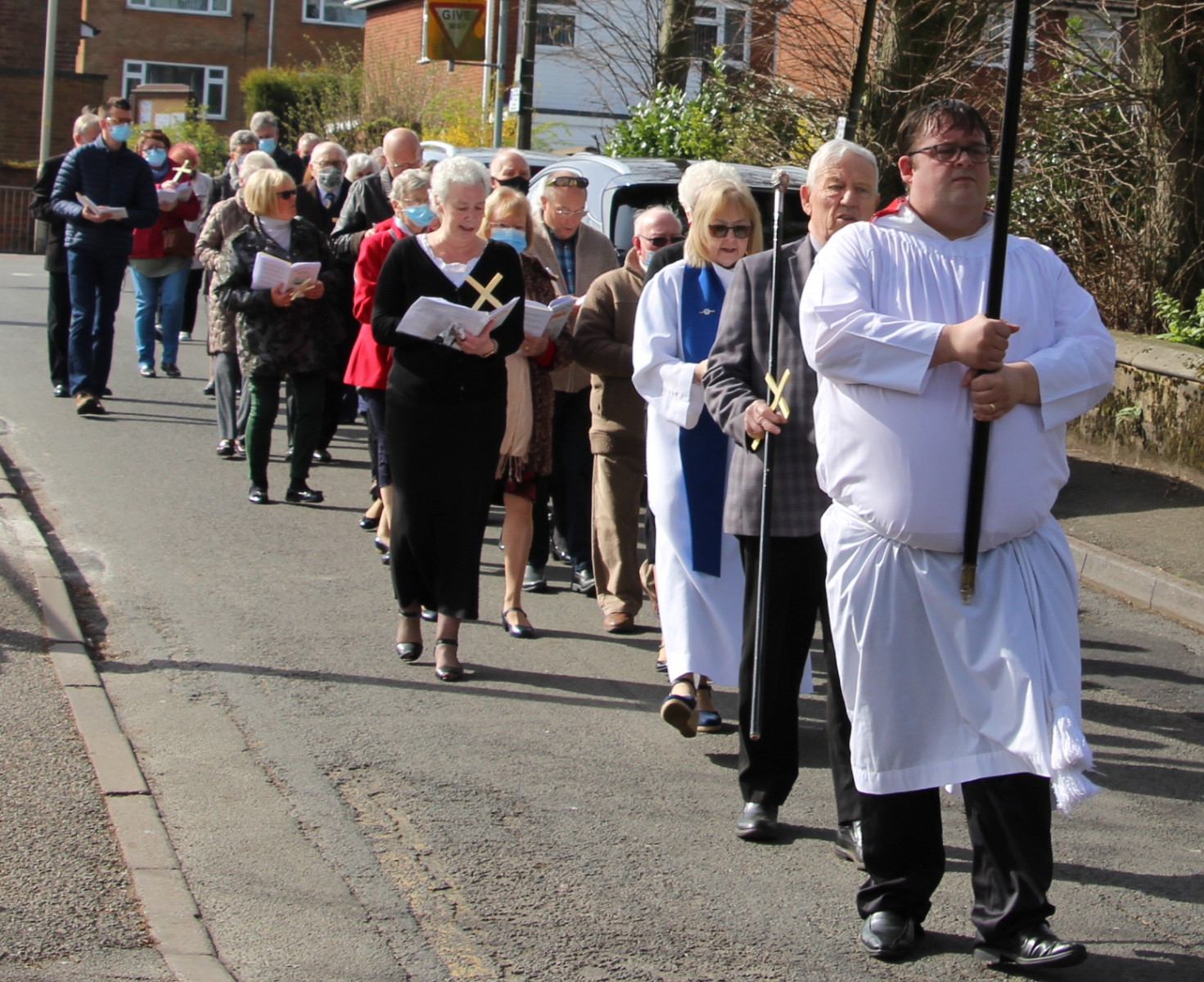 More images from our 10.30am Palm Sunday Service at All Saints'
Easter Bonnets at Noah's Ark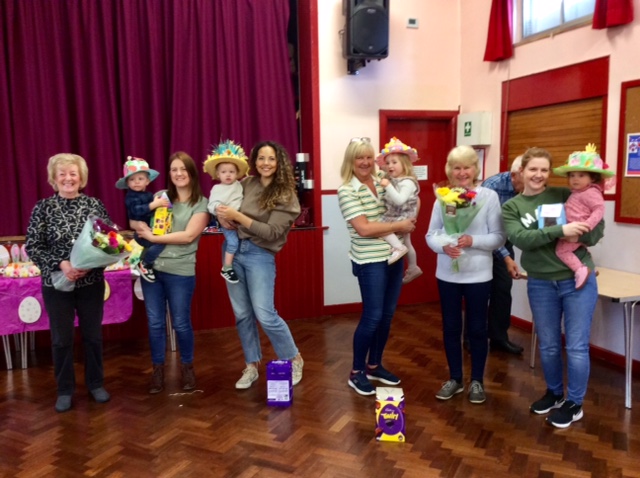 We had our Easter Bonnet parade on Tuesday (5/4/22) our moms took a lot of trouble to create many lovely hats, the children and moms enjoyed showing them.
We had an Easter Egg hunt too which the children loved and there was a free raffle..... so something for the adults too.
We asked Maureen Matthews and Lis Little ( many thanks to both) to judge the bonnets, a very difficult decision - they were all wonderful, however we did have 4 prize winners but all of the children had a small Easter egg to take home.
It was a great, if chaotic, morning - but enjoyed by everyone, our thanks to all who helped to make it such a success.
Some news from Sedgley Royal British Legion
Sarah Carter, who is David Screen's niece and now Chairman of Sedgley Branch RBL recently attended the AGM of Staffordshire County RBL.
She was asked to attend to collect a certificate on behalf of the Branch because it was their centenary last year.
Sedgley is the oldest Branch in the whole of Staffordshire County.
David was a lifelong supporter of the Legion and All Saints' Church who used to organise the annual Remembrance Sunday Parade from the Legion to church and so it's wonderful to hear that Sarah is continuing his work.
Noah's Ark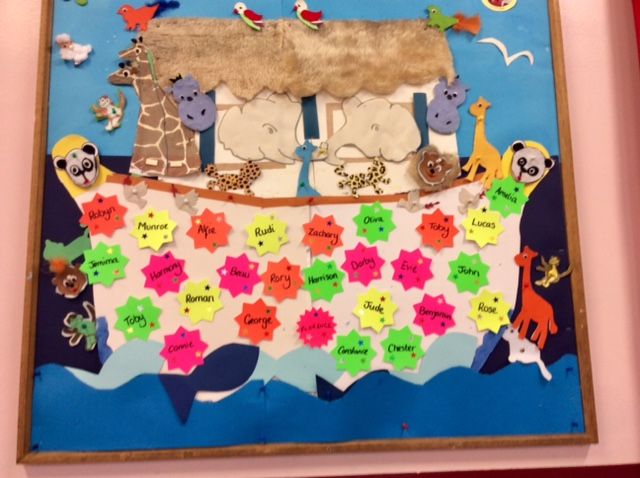 Noah's Ark is once again thriving after a difficult two years for us all. It's been wonderful to watch our moms, nans, aunties (not forgetting our dads !!!) get to know each other - but especially, of course, the children: they have learnt to mix and play together. It's been a pleasure and a joy to watch them grow in confidence over the weeks. A couple of children were born in early lockdown, an especially difficult time for them, however all went home happily today with a small bunch of daffodils in readiness for Mothering Sunday.
The Noah's Ark Team
BEREAVEMENT HUB
Gornal & Sedgley Team Ministry are delighted to announce our bereavement hub, held in partnership with Compton Care. We are grateful for the training Compton Care have provided to our volunteers.
The hub meets once a month in the Community Room at the rear of the Church Hall.
If you know someone affected by loss and grief who would appreciate a safe supportive environment to meet others, please encourage them to contact our parish office on 01902 540289 to book a place. We pray this will be a blessing to our community. Everyone in need is welcome!
ARRANGEMENTS FOR BAPTISMS AND WEDDINGS
There have been some recent changes in the information we provide about arrangements regarding Baptisms and Weddings:
BAPTISM BOOKINGS
Thank you for your interest in exploring having your child baptised. Unfortunately, with the current situation regarding Covid continuing, we are still dealing with the effect of the restrictions during 2020 and 2021. We are currently booked for baptisms for all of 2022, so will not be able to take bookings for 2023 until September 2022.
Regrettably therefore, for the foreseeable future, we will have to restrict baptisms to families living in the parish or with a connection (e.g. marriage or baptism) to All Saints, Sedgley, St. Andrews, The Straits or St. Peters, Upper Gornal. Please note we cannot baptise children at St. Peters at present.
Please contact Chris Williams, Vestry Clerk: chriswilliams550@btinternet.com
DISCUSSING OR BOOKING A WEDDING
To discuss the Reading of the Banns, or to make any enquiries about arranging a wedding, please contact the Parish Office, from 10.00am-12.30pm, Monday to Friday:
Phone number: 01902 540289
Please do not contact the Vicar directly.
A typical wedding at All Saints
GIVING TO ALL SAINTS' CHURCH
If you have a smartphone, use your camera to access the 'Give a Little' website, then press the arrow to 'thyg.uk' to choose how much you wish to contribute: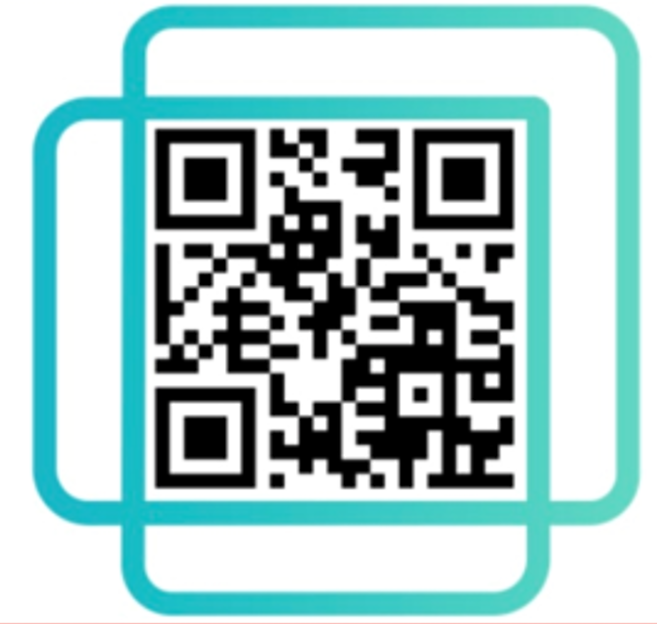 Alternatively you can use this link to the 'Give a Little' website:
tinyurl.com/allsaintsgivealittle
SAFE SPACES
An independent service supporting survivors of church-related abuse.
Launched in September 2020, this service offers support to survivors of church-related abuse, whether or not a report has been made.
This independent service is run by the charity Victim Support and funded by the Church of England, the Catholic Church in England and the Church of Wales.
It is free to access via telephone, email or web-chat
Tel: 0300 303 1056 (answerphone is available)
email: safespaces@victimsupport.org.uk
Web-chat is available via the Safe Spaces website: https://www.safespacesenglandandwales.org.uk/s
In addition:
SAFEGUARDING
The Parish of Gornal and Sedgley takes the issue of safeguarding very seriously, ensuring that children and young people as well as adults are kept safe whilst in our care is an integral part of our church life.
If you or someone you know feels unsafe, a list of people who can help is available on this link:
People to contact if you feel unsafe
Our Facebook site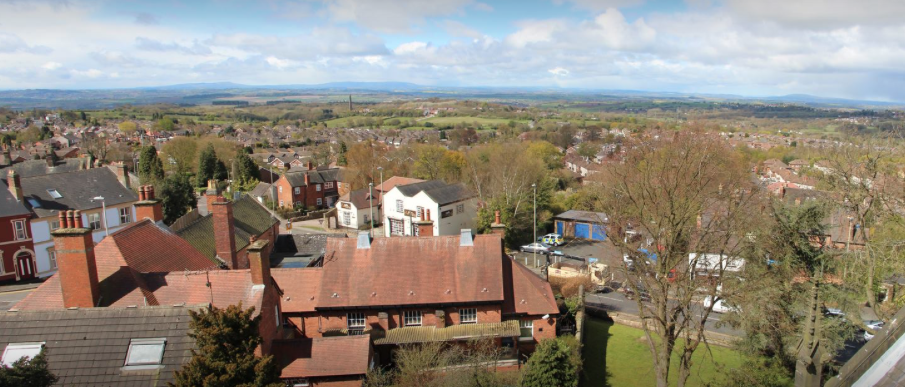 Our Facebook site provides an added facility for communicating with other members of our church community and with our Team Ministry.
PARISH OFFICE
Address:
All Saints' Parish Office
Ladies Walk
Dudley
DY3 3UA
Phone number: 01902 540289
Our Administration Assistant is Gail Griffiths.
Other contact email addresses:
Keith Tomlinson, Churchwarden:
churchwardenkeith@allsaintssedgley.co.uk
John Anderson, Treasurer and Churchwarden:
treasurer@allsaintssedgley.co.uk
Jenny Lavender, Assistant Treasurer:
asstreasurer@allsaintssedgley.co.uk
Our website
If you'd like to contribute any information about forthcoming church events, write an article, or correct anything on the site, please send your information to Martin our website editor:
mmjones29@gmail.com