Welcome to the Gornal and Sedgley Team Ministry website.
Our parish includes All Saints' Church in Sedgley, St Andrew's in The Straits and St Peter's in Upper Gornal.
We've been a team ministry since 2005: team working allows us to provide spiritual and pastoral care to a wide area including Upper Gornal, the Straits and Sedgley.
We look forward to meeting you at one of the churches in our parish soon.
Jan Humphries (Licensed Lay Minister)
Gornal and Sedgley Team Ministry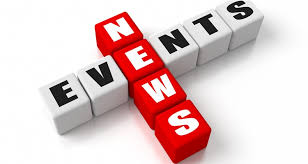 News - information from the most recent All Saints' pewsheet (21/8/16)
If you're looking for dates and information on forthcoming services and events, click below to access our most recent pewsheet.
PLEASE NOTE
The evening service at All Saints' on 28th August is Compline - not Evensong as stated in the pew sheet. It will be led by Jan Humphries.
'Singing Angels' at St Andrews
Claire Cox at St Andrew's The Straits is soon to start a weekly activity for children who love to sing.
Entitled 'Singing Angels', the sessions will take place from 4-5pm on Sundays from 2nd October 2016, and are suitable for children aged 4-11.
Every 4 weeks there will be an opportunity for families to come in and find out how much their children have learnt.
There is a varied programme of singing, prayer and stories. See below.
All helpers have the DBS checks required for safeguarding children.
This is a wonderful initiative for encouraging young children to sing. Please spread the word and support it.
Claire can be contacted at claire.cox@mdlz.com
or call
07812 010108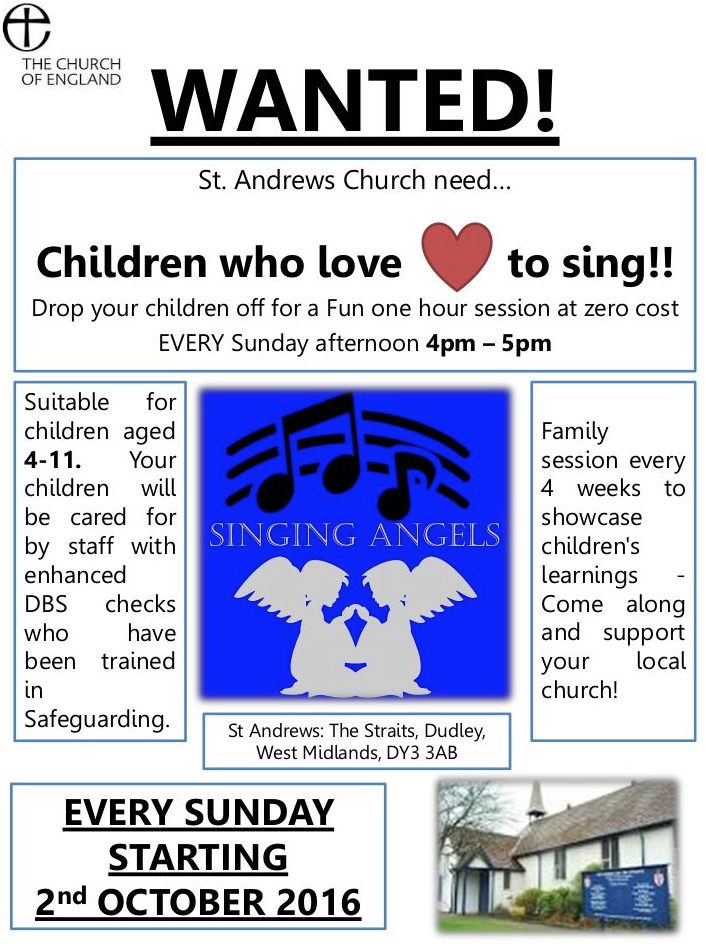 Flyer for 'Singing Angels'.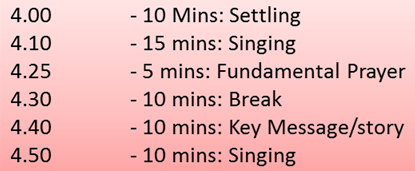 The programme for the sessions.
Gaslight and Trams - Jack Lloyd's Memories of Sedgley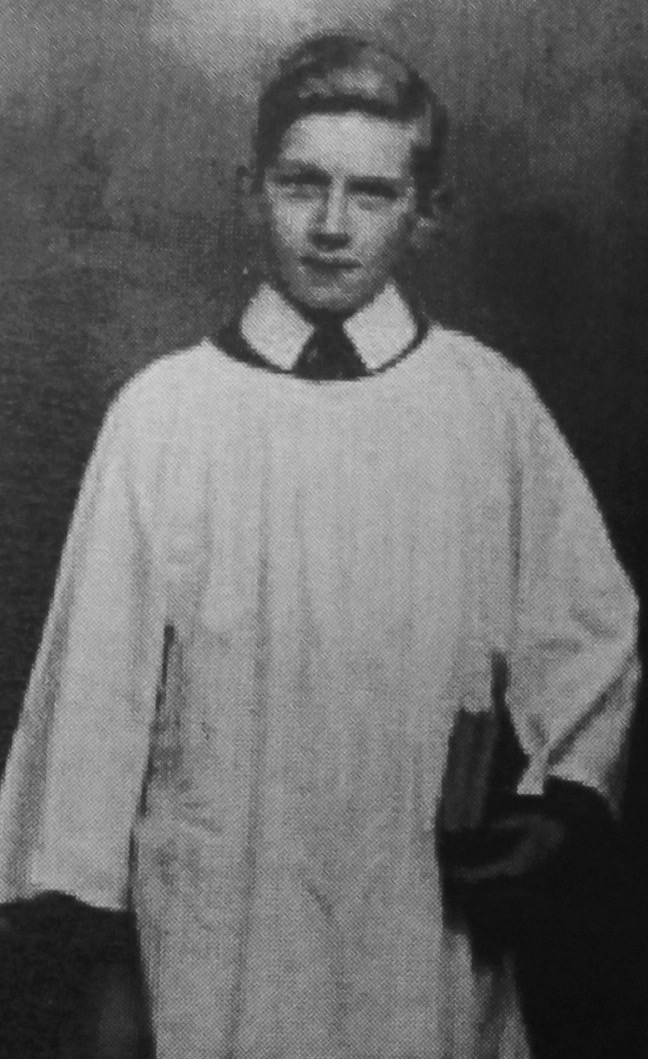 Jack Lloyd when he was a chorister at All Saints' in the 1920s.
Jack Lloyd, a long time parishioner and former chorister at All Saints' died on 6th July 2016 aged 102.
Here is the story of his early life as recorded by his grandson Edward Lloyd in 1992 in a school project , when he was an eleven-year-old schoolboy.
Jack Lloyd's Memories of Sedgley - Part One, 1914-1938
Jack Lloyd's Memories of Sedgley - Part Two, 1939-1964
COMING SOON!
New Bishop's Certificate courses will begin in the autumn - in Old Hill and Oldswinford, Stourbridge
This is a diocesan study course which is offered in different places each year and run by volunteer tutors. It's designed to help you learn more about the Bible and the great themes of Christian faith and life, and to relate these to your own experience and locality. It will encourage you to explore and reflect as you learn with, and from, the other people on your course. It's a great way to get to know people from neighbouring churches and different Christian traditions.
Tuesday evenings

Start 27th September

The Coach House, Rectory Road, Oldswinford, STOURBRIDGE
DY8 2HA

Wednesday, 7.30pm

Start 30th November

St James, Highgate Street,
OLD HILL, Cradley Heath
B64 5SA
The Archbishop of Canterbury will be visiting the Diocese - including Merry Hill.
There will be an opportunity to invite your friends to experience 'Church' in a different way when Archbishop Justin visits the Diocese from 7 – 9 October. Events have been planned in Worcester, Dudley and elsewhere in the Diocese focussed around the 'Kingdom People' vision and also the Archbishop's priorities of reconciliation, prayer and evangelism.
Details of the Archbishop's visit
St John's Kates Hill - symbolic key handover.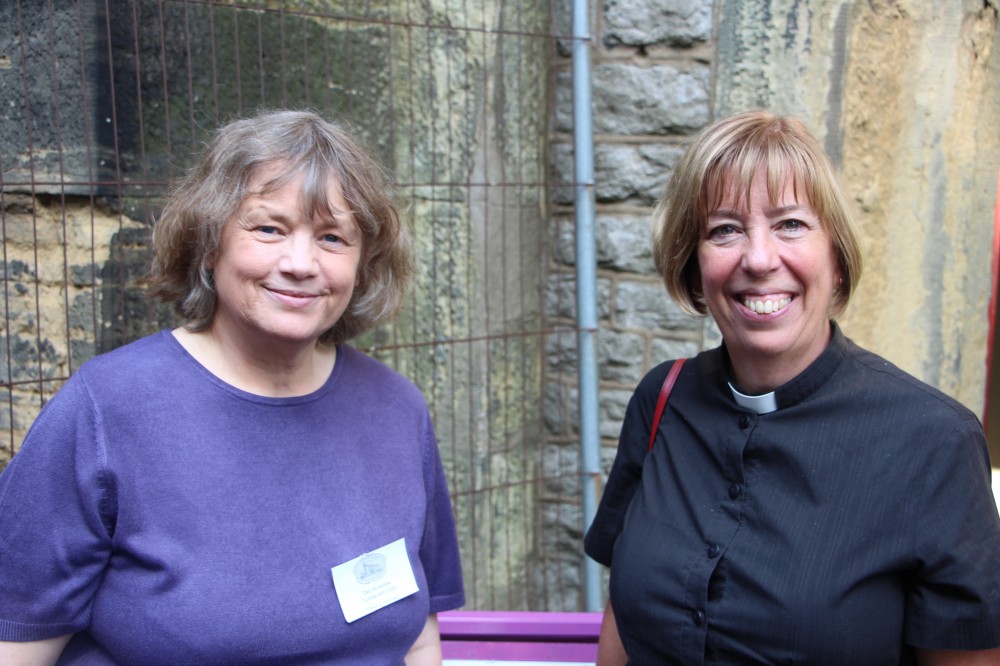 Chairman of the preservation group Deb Brownlee and Archdeacon of Dudley Nikki Groarke at the key handover ceremony.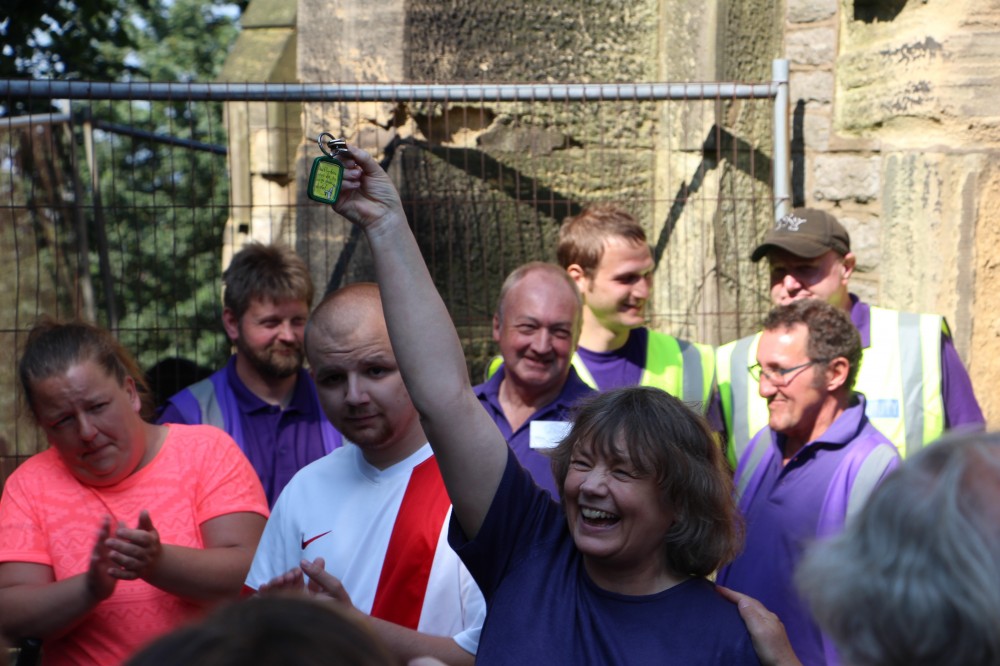 Deb celebrates with fellow trustees and helpers after receiving the keys to the church.
On Wednesday 17th August 2016 the keys to St John's Kates Hill were handed over by the Diocese of Worcester to Deb Brownlee of the St John's Church Preservation Group. It marked the signing of a lease allowing the group to undertake restoration work and provide community facilities.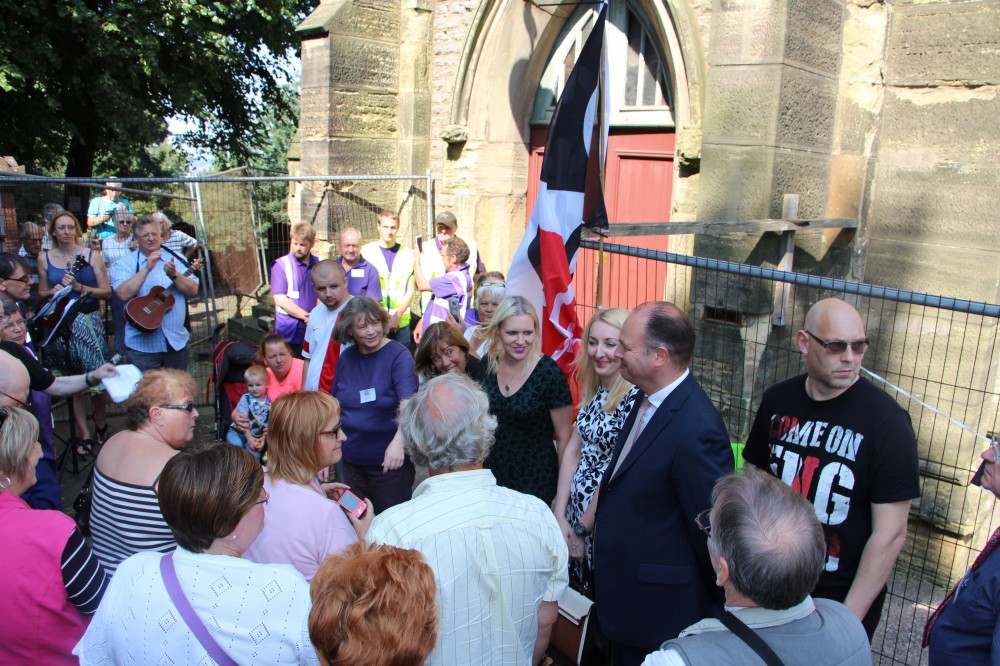 Around 200 people turned up to witness the key handover - and the opportunity to look round the church for the first time since its closure 14 years ago .
The intention is to turn the church into a flexible community resource - as well as reopening it for Christian Worship.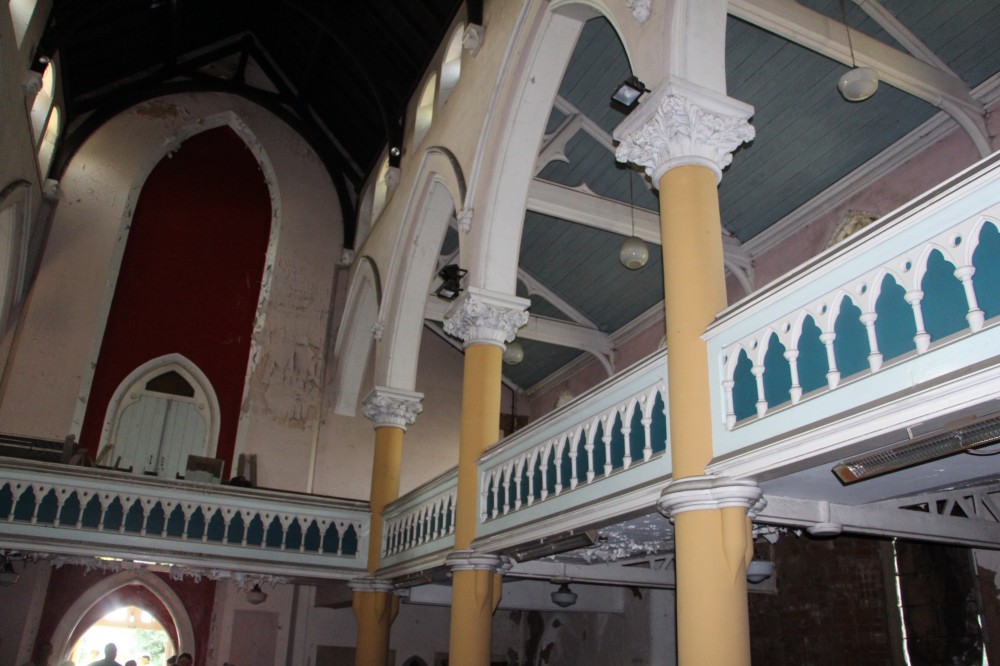 The galleries are an attractive feature of St John's.
It's a wonderful historic church inside and out, with panoramic views from Kate's Hill over the Black Country.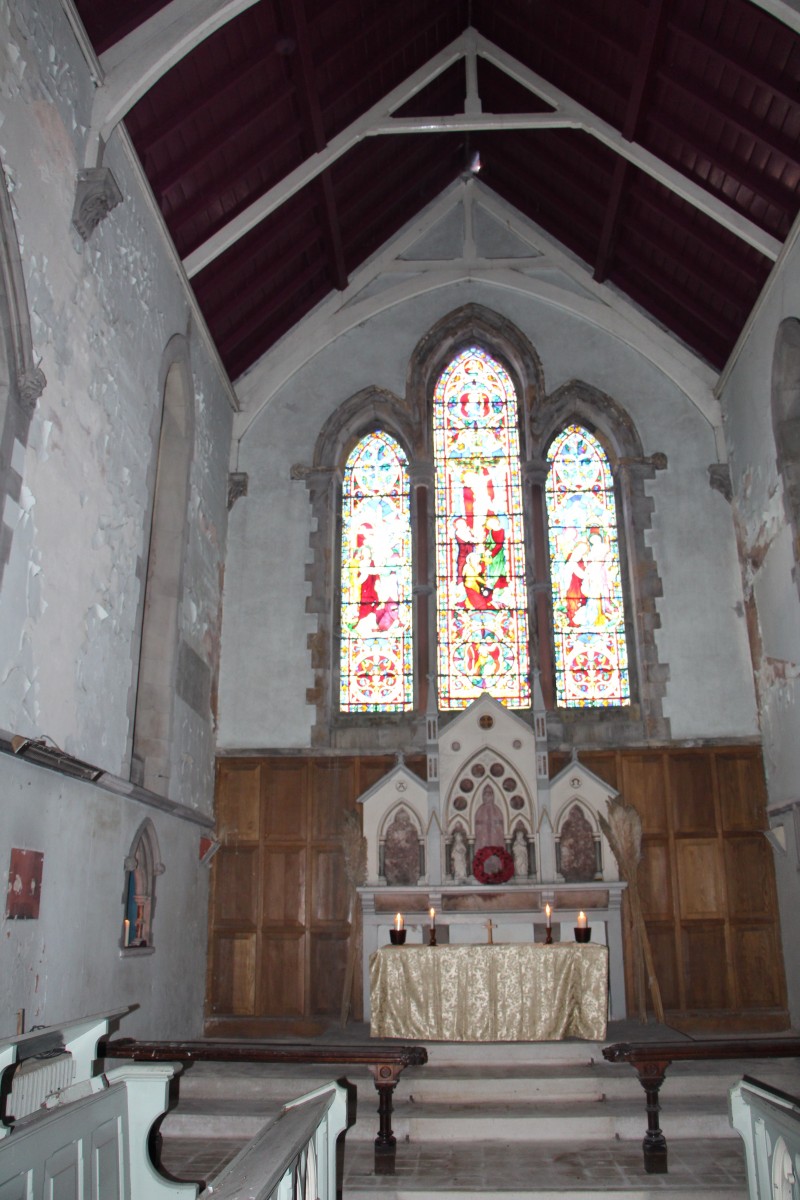 The chancel at St John's Kates Hill.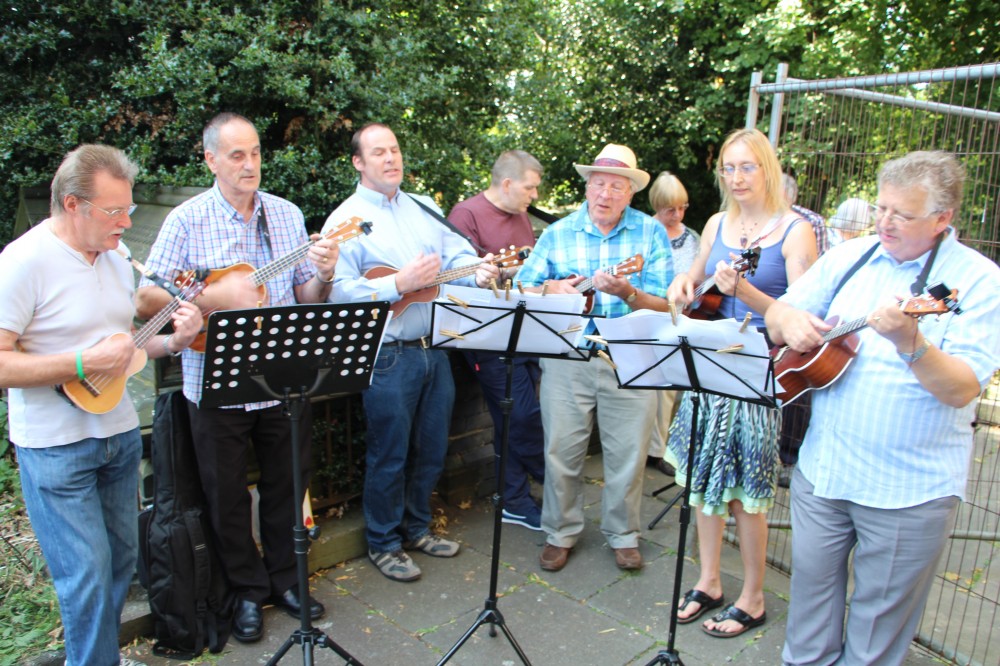 A ukelele group serenaded crowds at the key handover ceremony.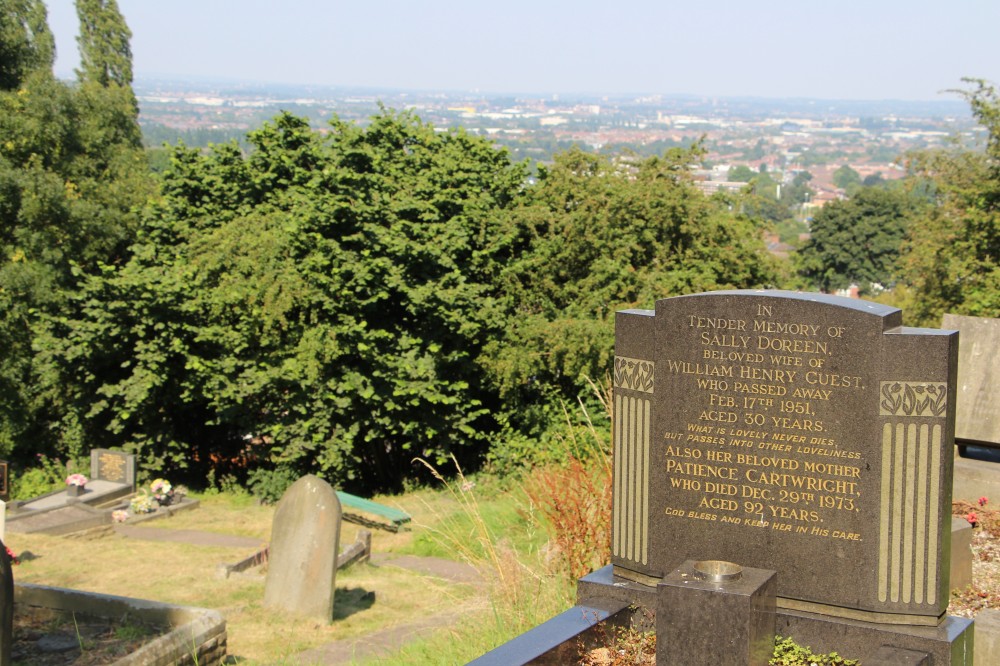 Panoramic views of the Black Country landscape from St John's Kates Hill.
The key handover is the first step in the process of preparing the church for reopening - and towards a bright new future.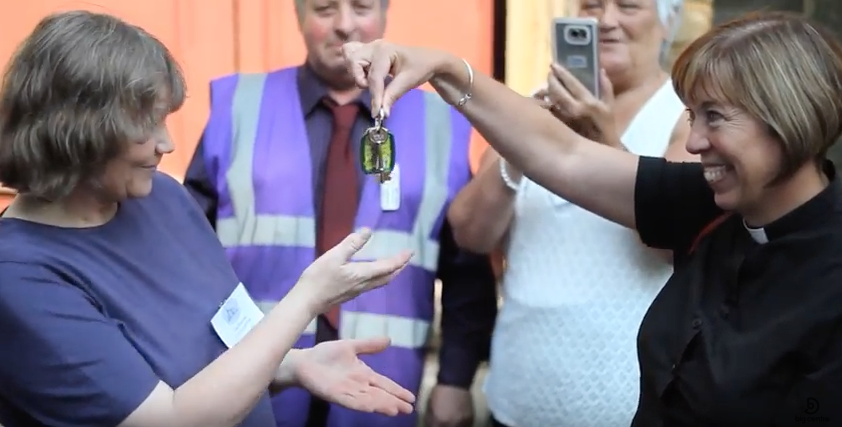 Big News video item on the key handover event
Playing Pokemon - in All Saints' churchyard!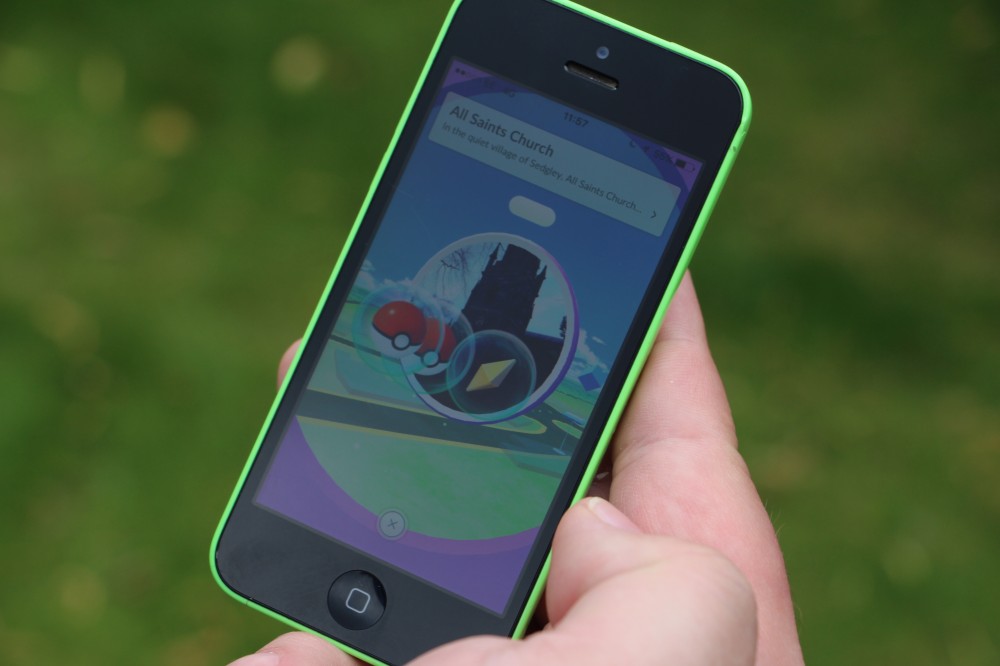 The current mobile phone 'app' craze for capturing Pokemon is taking place in several church locations. You may have noticed small groups of youngsters wandering around our churchyard recently with their heads buried in their phones, stopping at various points.
These are locations used for the Pokemon Go! game - they were originally recorded by players of a previous game called 'Ingress' and now Pokemon are making use of the same data. Around 150 different kinds of Pokemon can be captured and there are also 'gyms' (eg Vicar Street Gardens) where Pokemon 'battles' and 'training' take place.
Alas, whoever first recorded the churchyard stops thought we were called 'St Mark's' and labelled a child's grave (Thomas Oakley's) - and our front doors thus.
Guidance has been issued to churches by the Church of England digital media department about the new craze. Churches are encouraged to welcome Pokemon players - however they have also been made aware of the potential risks to vulnerable young people.
Diocese of Worcester Pokemon Go! article
BBC news item about Pokemon Go!
Pokemon 'Stops' around All Saints' Sedgley
Work continues at the vicarage - and on the church roof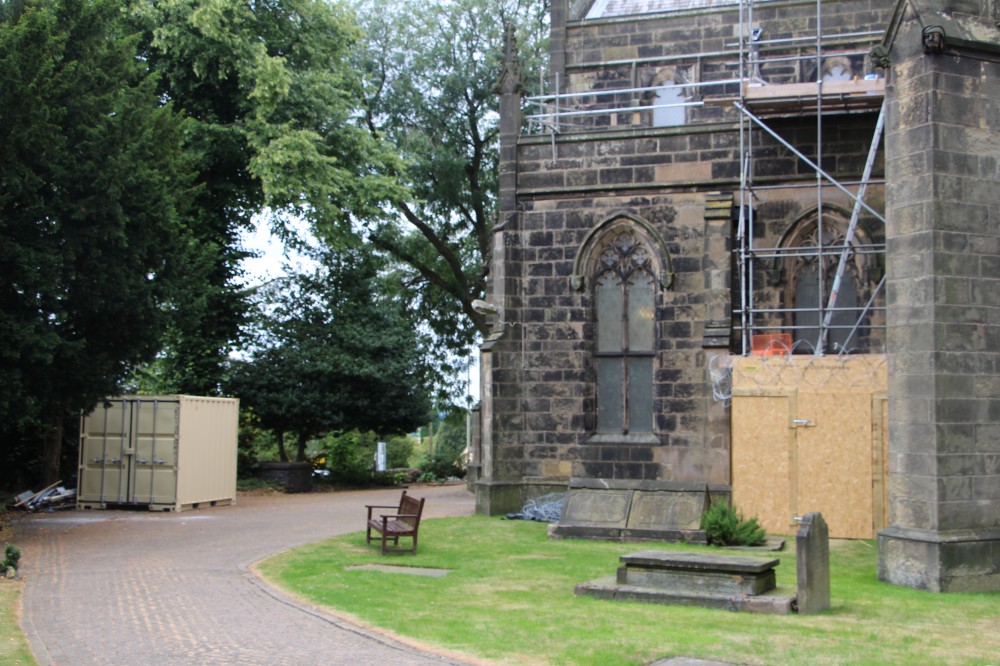 Workmen are making good progress with repairing the roof at All Saints'. The south aisle roof should be complete soon - they will then move to the north aisle roof.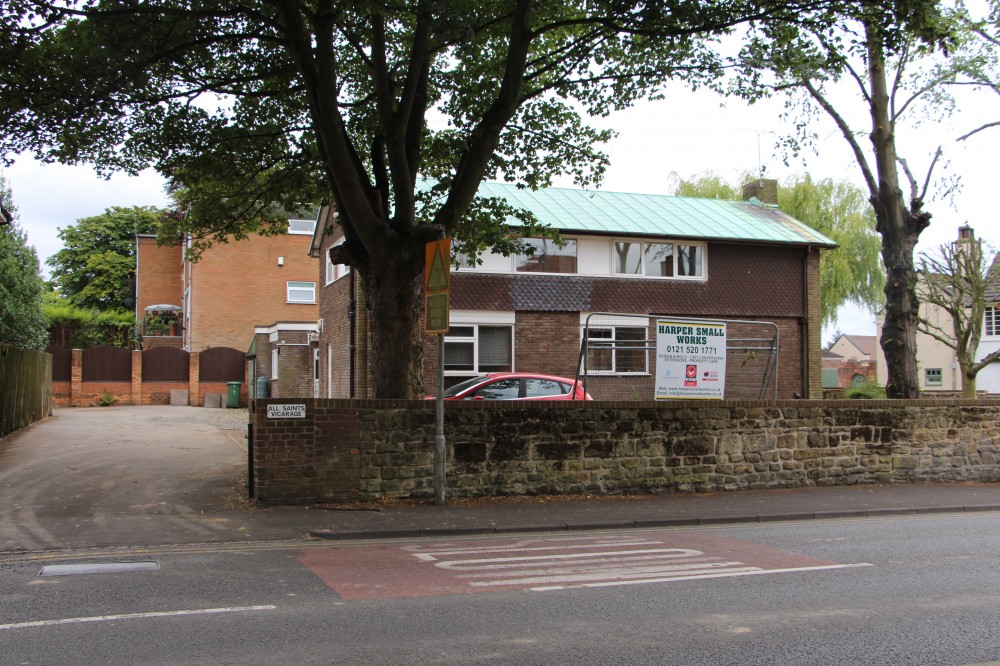 Replacement of the drains and sewers has now been completed at the vicarage - refurbishment of the interior has begun.
Our holiday churches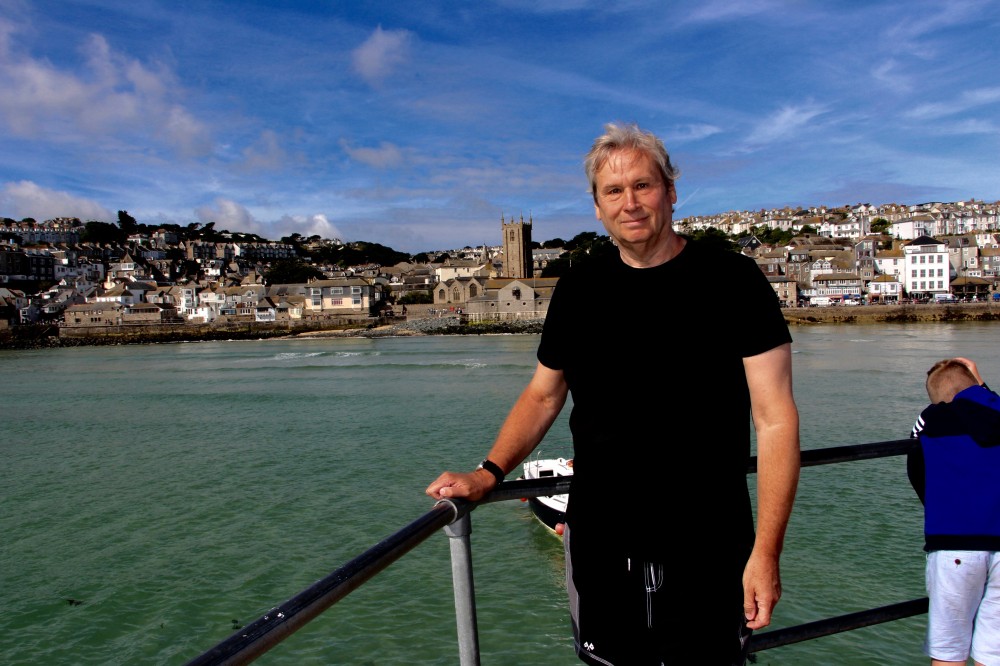 Martin with the church of St Ia in the background. The church overlooks the delightful harbour at St Ives in Cornwall.
Many people are away on holiday, or about to go - so if you have a camera, and would like to do so, please take some shots of the churches you discover/worship at on your travels and send them in for the rest of us to enjoy.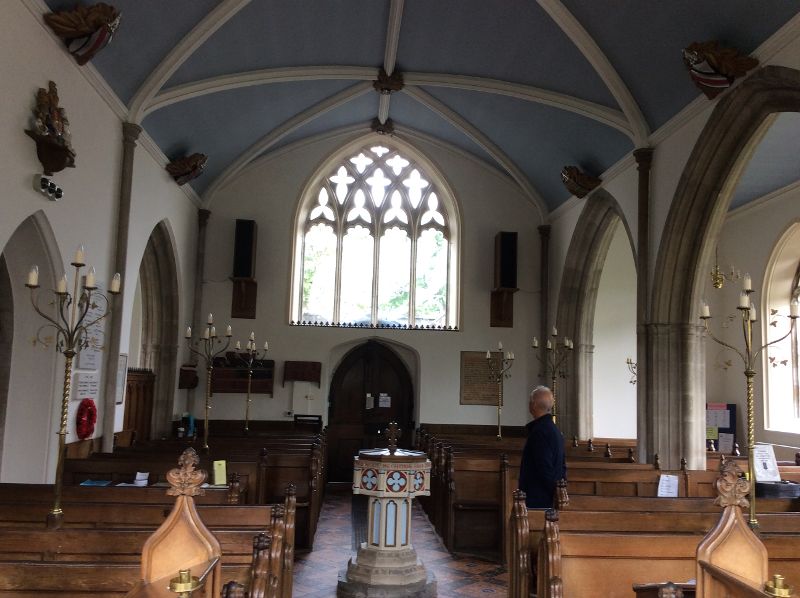 A photo from Roy and Linda Watkins' holiday travels to churches in Dorset.
Roy and Linda Watkins have kindly sent in their photos of three beautiful churches in Dorset.
Dorset Churches visited by Roy and Linda Watkins
Martin recently visited St Ives in Cornwall's far west, where there is a very distinct tradition of Celtic Christianity from Ireland, Wales and Brittany that predates the arrival of St Augustine.
While Martin and Magda were there they went on four separate 'church trails' in the far west, as well as visiting Truro Cathedral.
Martin has posted a selection of pictures of these beautiful remote communities, discovering the stories of the saints held dear to the Cornish, after whom many villages and churches are named.
1. Churches of the Far West of Cornwall, Trail 1
2. Churches of the Far West of Cornwall, Trail 2
3. Churches of the Far West of Cornwall, Trail 3
4. Churches of the Far West of Cornwall, Trail 4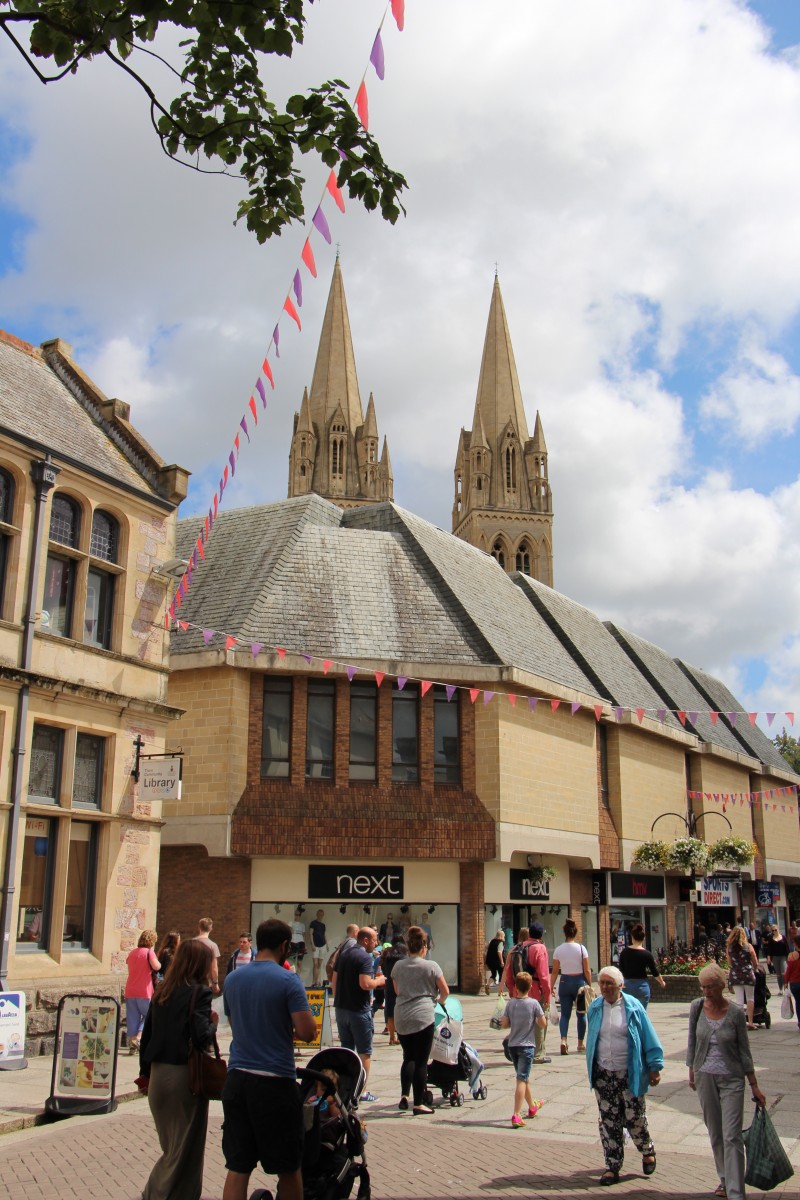 Truro Cathedral.
5. A brief look round Truro Cathedral
...........................................................................................................................................
Parish contact details
Address:
All Saints Parish Office
Ladies Walk
Dudley
DY3 3UA
Phone number: 01902 540289
The Administration Assistant is Gail Griffiths.
Other email addresses:
Keith Tomlinson, Churchwarden:
churchwardenkeith@allsaintssedgley.co.uk
John Anderson, Treasurer and Churchwarden:
treasurer@allsaintssedgley.co.uk
Jenny Lavender, Assistant Treasurer:
asstreasurer@allsaintssedgley.co.uk
David Bell: caretaker@allsaintssedgley.co.uk
Telephone Number: 07933 204132
The parish office is open 10am-12noon, Monday to Friday.
Information should be sent to Gail by Wednesday for inclusion in Sunday's pewsheet.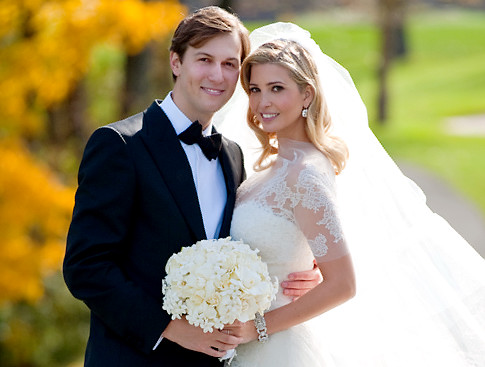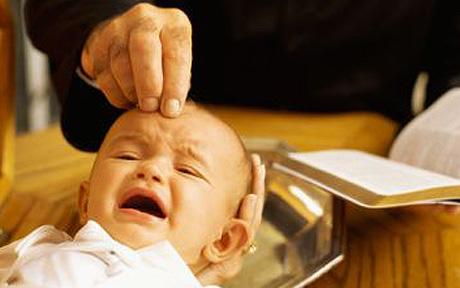 Arranging a wedding or baptism? - click here
Our website
If you'd like to contribute any information about forthcoming church events, write an article, or correct anything on the site, please send your information to Martin our website editor.