Welcome to the Gornal and Sedgley Team Ministry website.
Our parish includes All Saints' Church in Sedgley, St Andrew's in The Straits and St Peter's in Upper Gornal.
We've been a team ministry since 2005: team working allows us to provide spiritual and pastoral care to a wide area including Upper Gornal, the Straits and Sedgley.
We look forward to meeting you at one of the churches in our parish soon.
Jan Humphries (Licensed Lay Minister)
Gornal and Sedgley Team Ministry
SERVICES AND EVENTS AT ALL SAINTS' AND ST ANDREW'S

Click here for a list of services and events at All Saints', St Peter's and St Andrew's in October 2016
Please notify us of any services or events that are missing from the listing.
All Saints' most recent pewsheet:
Click here for pewsheet 2/10/16
Well done everyone! Macmillan Coffee Morning was a great success!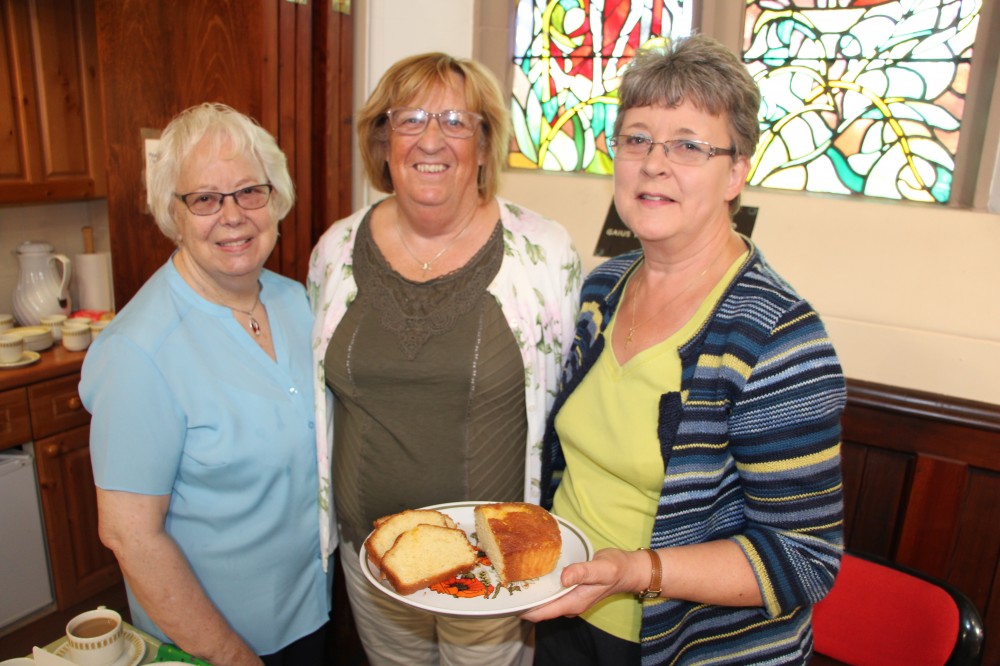 The team who organised our Macmillan event.
Over 50 people came along to support the Macmillan Coffee Morning to assist the work of Macmillan Nurses/ Macmillan Cancer Support on Friday 30th September 2016.
Macmillan Coffee Morning at All Saints' September 2016
Harvest Festival October 2nd 2016
Preparations for the church's Harvest Festival services took place on Friday - the Flower Ladies again decorating the porch, altar and nave, to set the tone for Harvest season.
Photos of Harvest flowers preparation
New Bishop's Certificate course begins in Stourbridge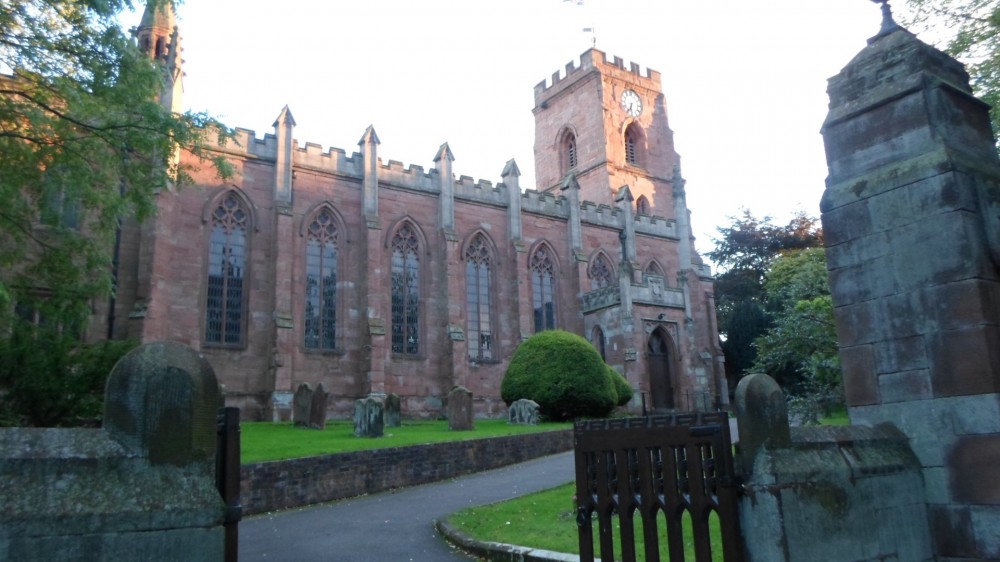 St Mary's Old Swinford
The new Bishop's Certificate course has begun in Stourbridge - other courses are taking place in other parts of the Diocese.
The venue is the beautiful Coach House belonging to St Mary's Church in Old Swinford - the course is led by the priest-in-charge, Revd Stephen Agnew, assisted by his curate Revd Alex French.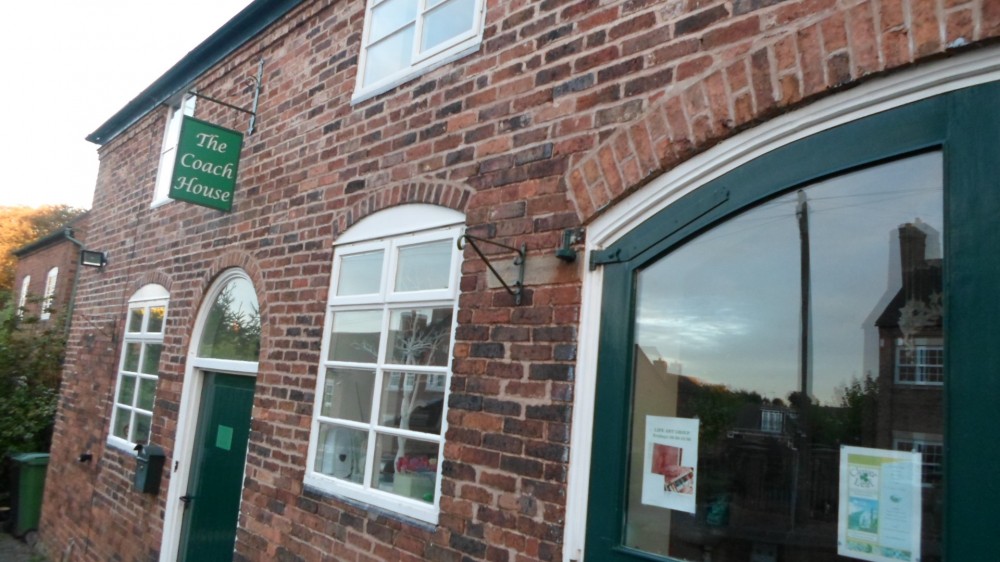 The Coach House, St Mary's.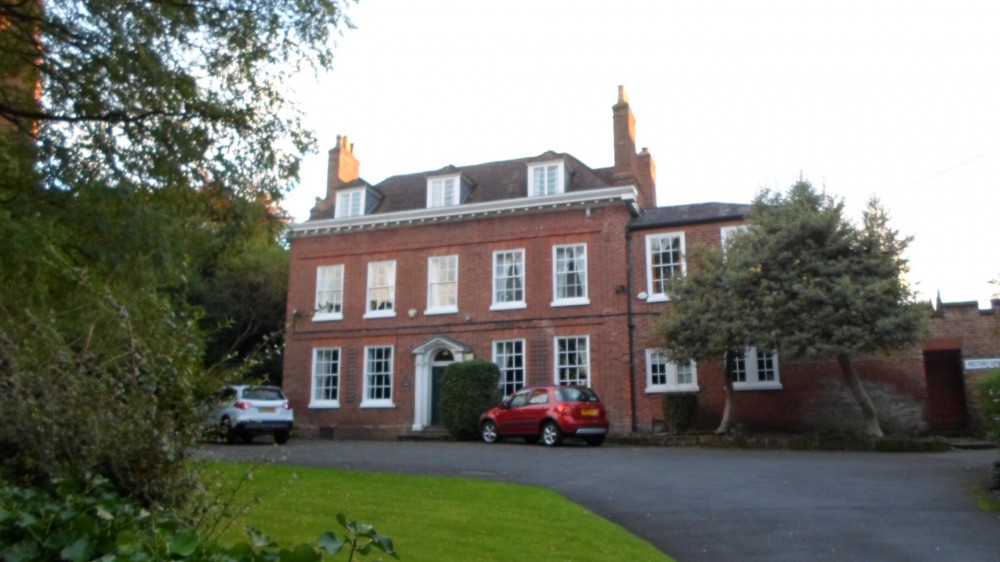 St Mary's Vicarage, Old Swinford.
Twelve people are on the course - some are from St Mary's - others have travelled some distance from other churches.
The course lasts 30 weeks and covers all sections of the Bible - as well as worship, prayer, aspects of contemporary Christianity, and discipleship.
Martin is repeating the Certificate which he first undertook in 2010/11 as a 'refresher' course. He feels it was so rewarding the first time round that it's more than worth a 'second visitation'! Martin will be commenting about his experiences week by week...
Martin's Bishop's Certificate Blog
Congratulations! Stephen completes his second 'Camino Portugues' pilgrimage/charity walk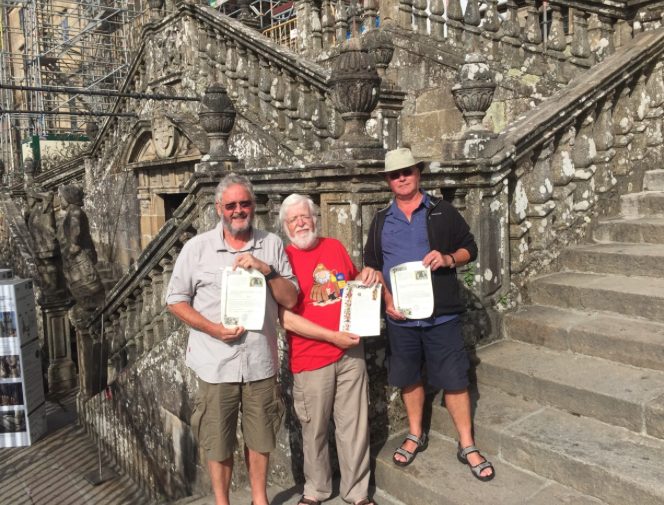 We'll done! Stephen and friends receive their 'Camino Portugues' completion certificates at the Cathedral of Santiago de Compostela.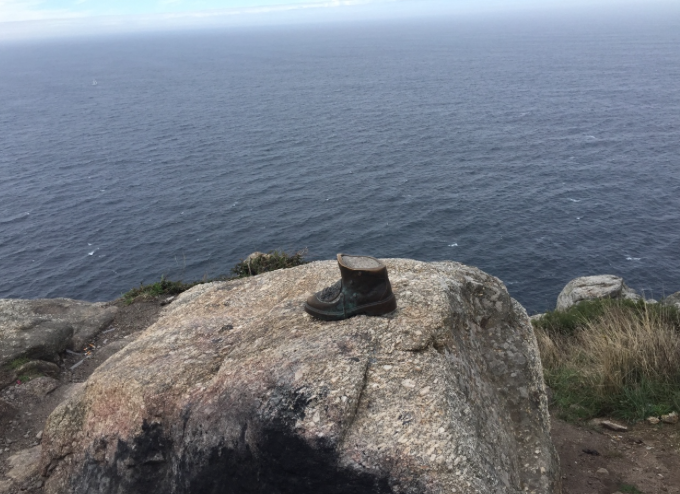 Stephen symbolically leaves his 'pilgrim's boot' on a rock at Cape Finisterre, indicating successful completion of his latest pilgrimage!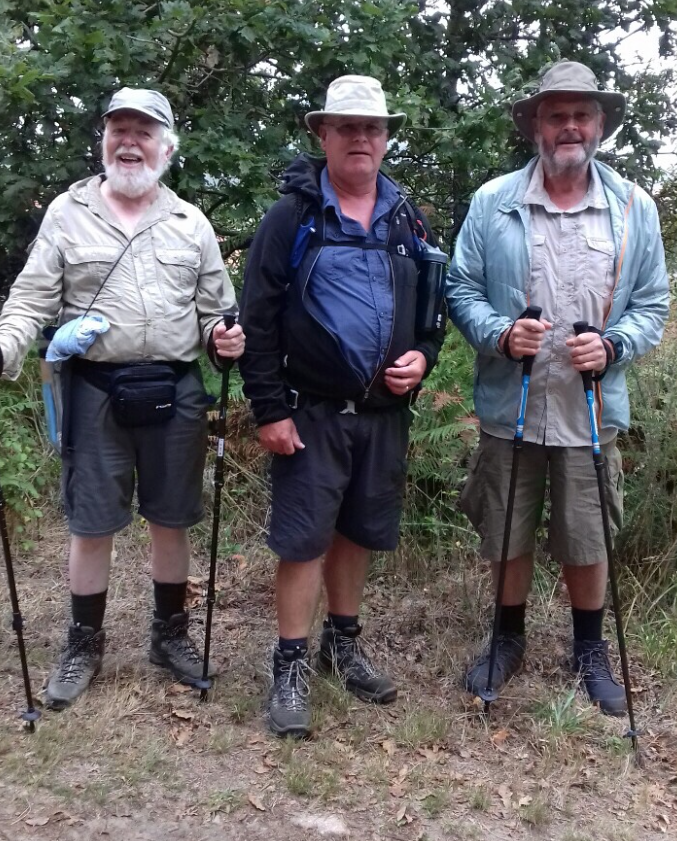 The 'Three Amigos' - Revd Canon Stephen Buckley, John Clark and Colin Black on the final day of the pilgrimage, approaching Santiago de Compostela.
Our former vicar Revd Canon Stephen Buckley has completed his second Camino Portugues pilgrimage walk from Porto in Portugal to the Shrine of St James at the cathedral of Santiago de Compostela in Spain.
You will recall that he undertook the same walk three years ago when he was our Team Rector.
The three friends have now collected their 'pilgrimage completion' certificates - and hired a car to visit Cape Finisterre and Corunna.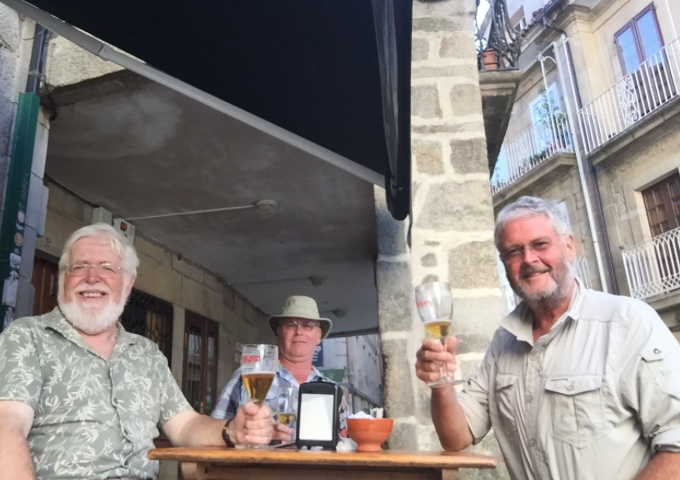 The 'Three Amigos' in Portugal.
Once more he's raising money for Embrace the Middle East and there is a sponsorship form in the Narthex at All Saints' - there is still time if you would like to contribute.
Stephen and Christine now live in retirement at Worcester.
Photos from Stephen's Second Camino
Worcester Observer - article about the pilgrimage
Reincarnation?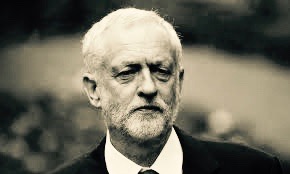 Revd TG Swindell, Vicar of Sedgley 1888-1929.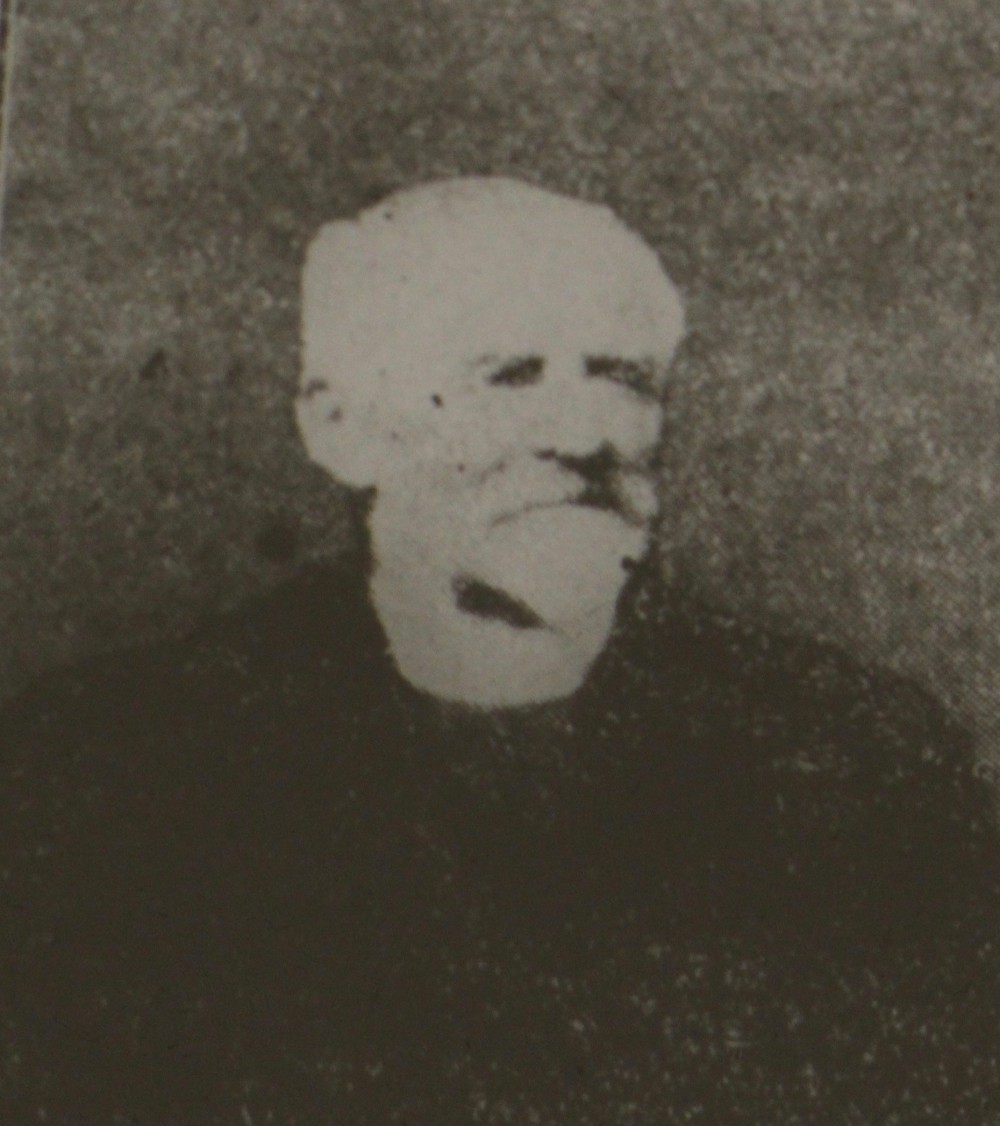 Jeremy Corbyn, Labour Party Leader, 2015-present.
Work on the church roof nears completion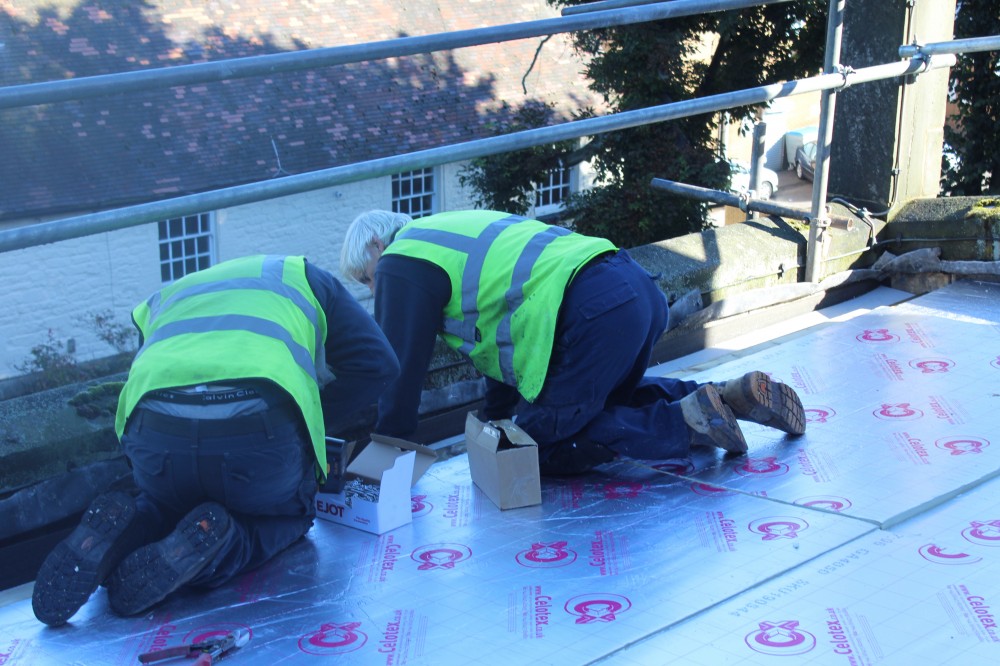 Workmen on the roof of the north aisle. The Swan Inn can be seen in the distance.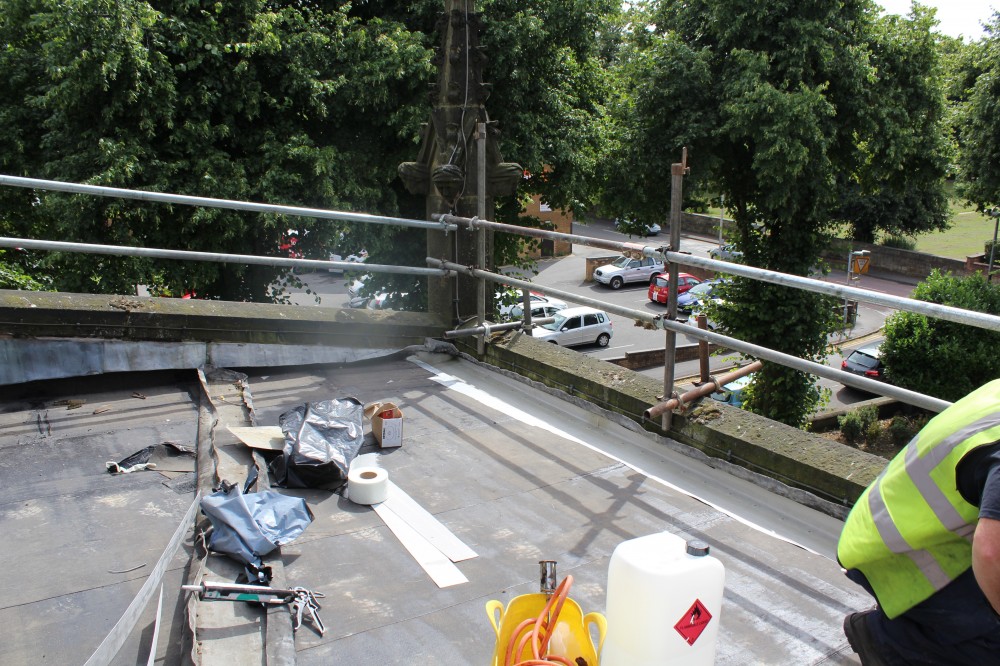 View from the south aisle. Iceland car park in the distance.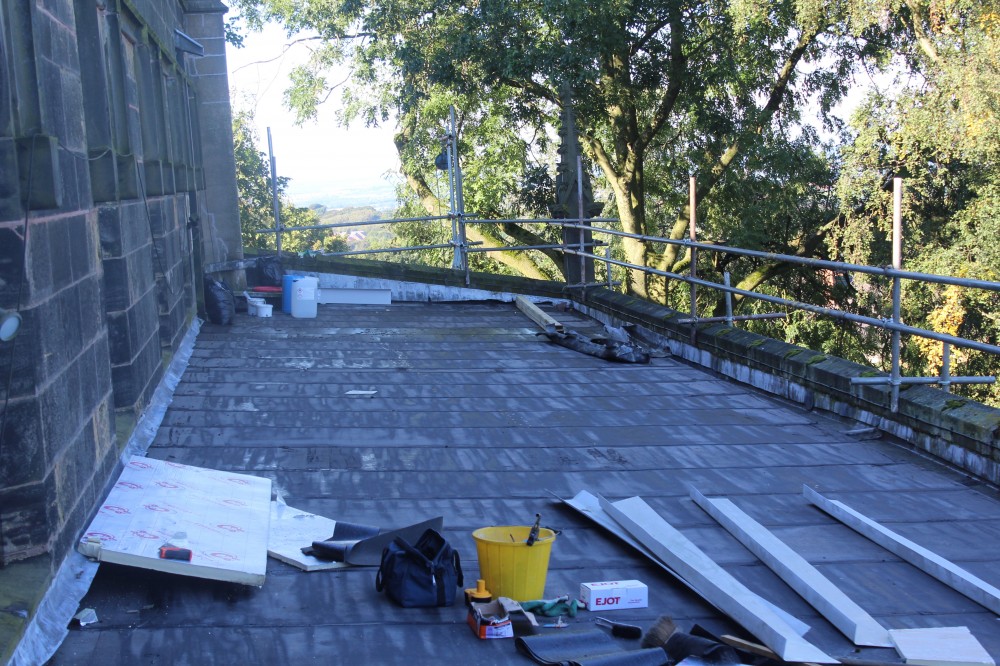 Work in progress on the north aisle as repairs continue.
You will be delighted to hear that work on the church roof is nearing completion. The south aisle roof is finished and workmen are currently completing work on the roof of the north aisle.
Thanks to John Anderson and Keith Tomlinson our churchwardens for their patient and sustained lobbying to secure permission to carry out the repairs in a way that is best suited to our needs - thanks to Keith for supplying these photos.
Tipton Slasher was baptised at All Saints'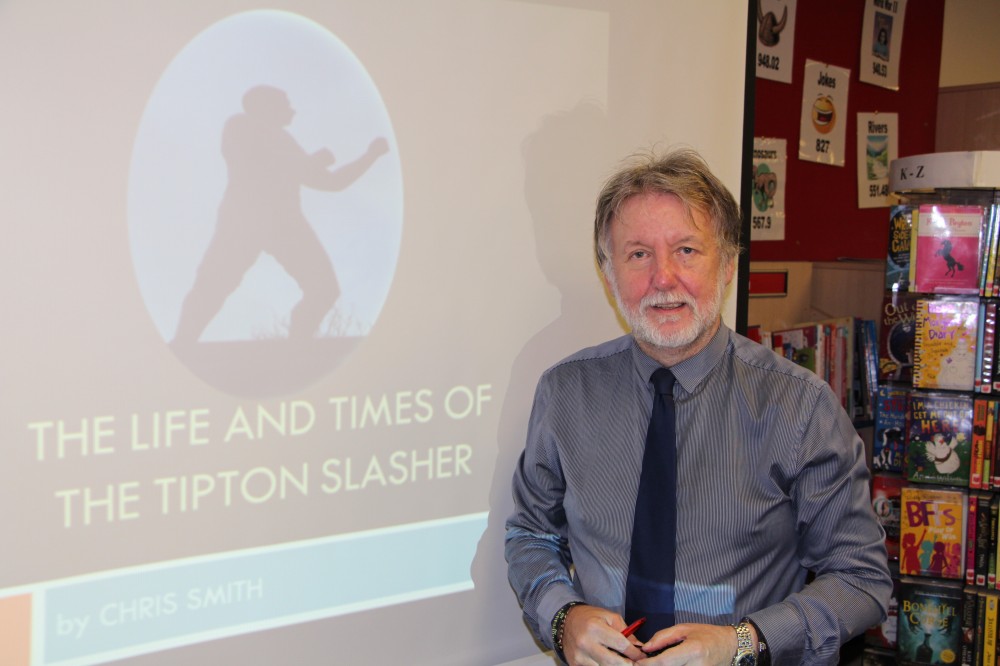 Chris Smith gave an hour's talk about the Slasher at Sedgley Library.
The Friends of Sedgley Libary organised a great talk at the library on the morning of Thursday 22nd September, addressed by Chris Smith, editor of the Village Voice.
The talk was about William Perry, The Tipton Slasher, a famous 19th boxing champion.
The murky world of bare knuckle fighting in the 19th century was revealed in the story of William's eventful life and career.
During the course of the talk it emerged that William's parents were married at All Saints' - and that he was baptised here.
There are indeed references to a 'William Perry' household in the 1833 Liber Parochialis , a register of poor people compiled by the Parish - although it is a common name and may well refer to a different family.
William was buried at St John's Kates Hill. Chris has published a book on the Slasher which will be on sale at Dudley Archives' Local History Day on Saturday October 1st 2016 from 10am.
New Sedgley archive material revealed
Another session at Dudley Archives' Search Room revealed more fascinating maps plans and documents about the church and village.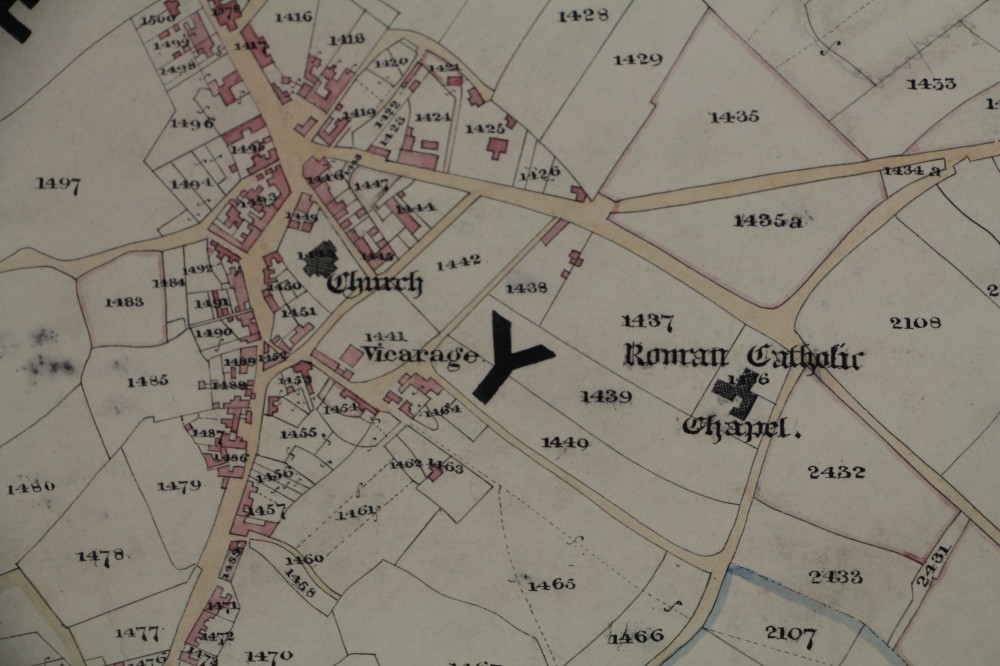 An 1876 map shows All Saints' with the old vicarage opposite.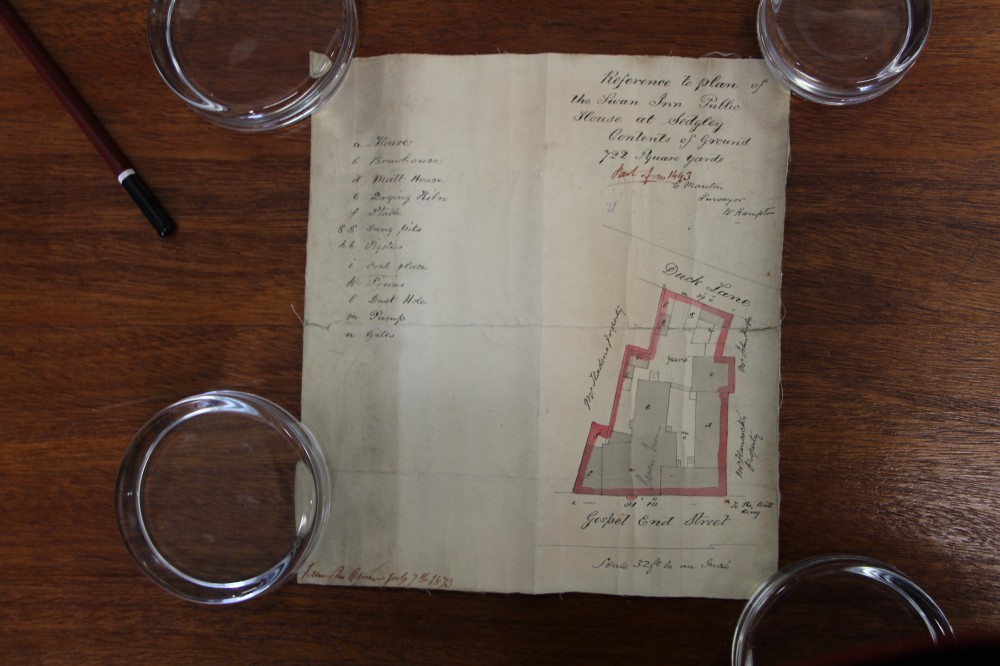 A plan of the Swan Inn Public House in Gospel End Street in 1873, showing the usage of its various rooms and storage areas including 'pigsties', 'privvies' and 'dung pits'!
Key planning decisions that shaped modern Sedgley are emerging through new finds at Dudley Archives.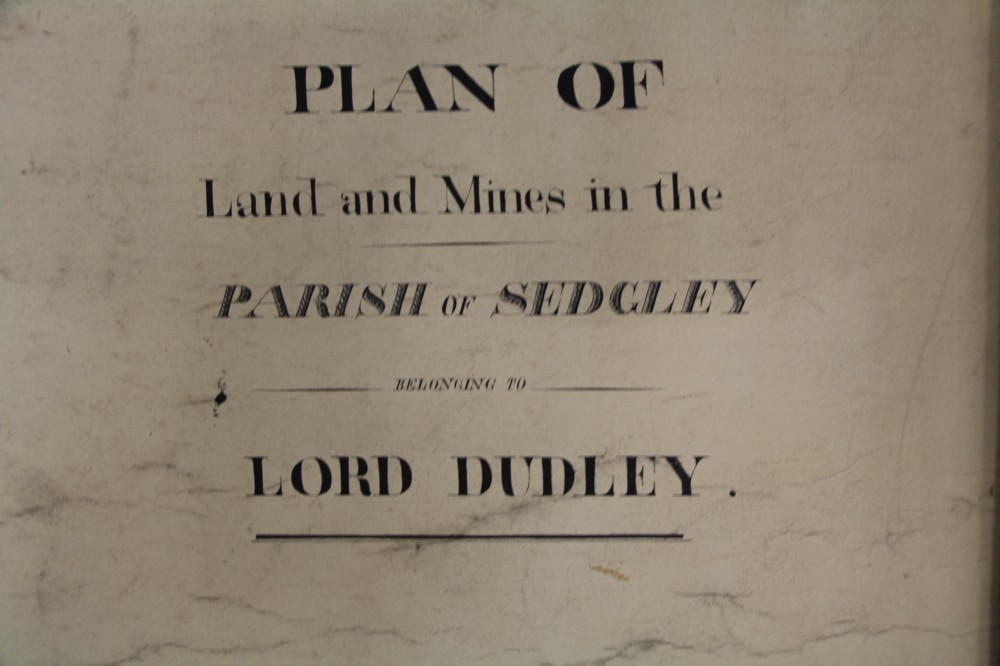 Plans of the lands and mines in Sedgley, 1809.
Particularly interesting are the Earl of Dudley's maps of quarries and mines in the area in 1809; and the Wolverhampton to Dudley tramway sections plan in 1879-80.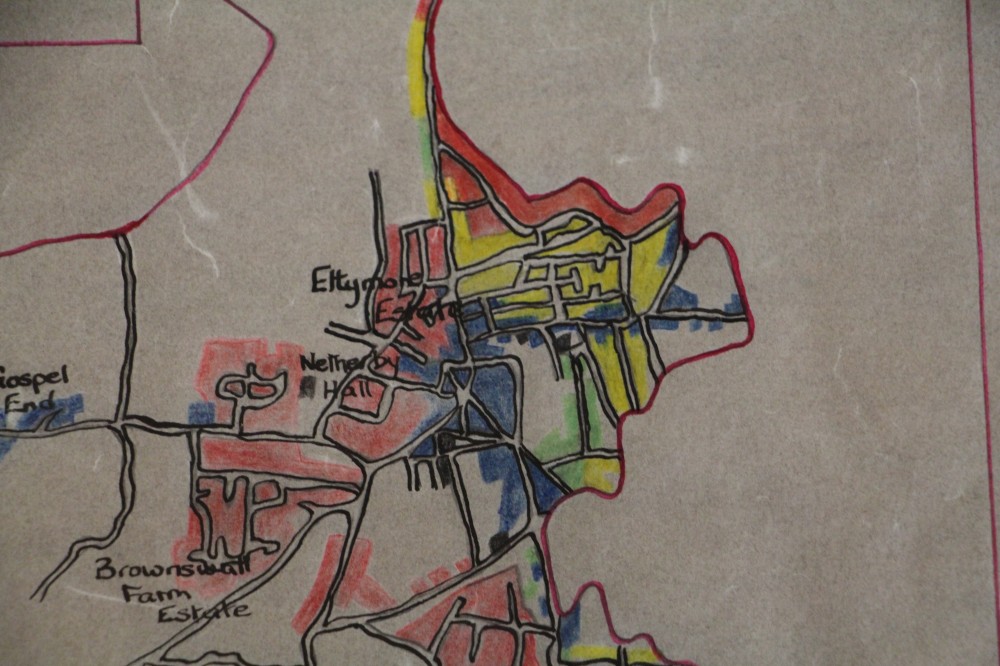 Different phases of building development are shown on this UDC map of Sedgley from 1962.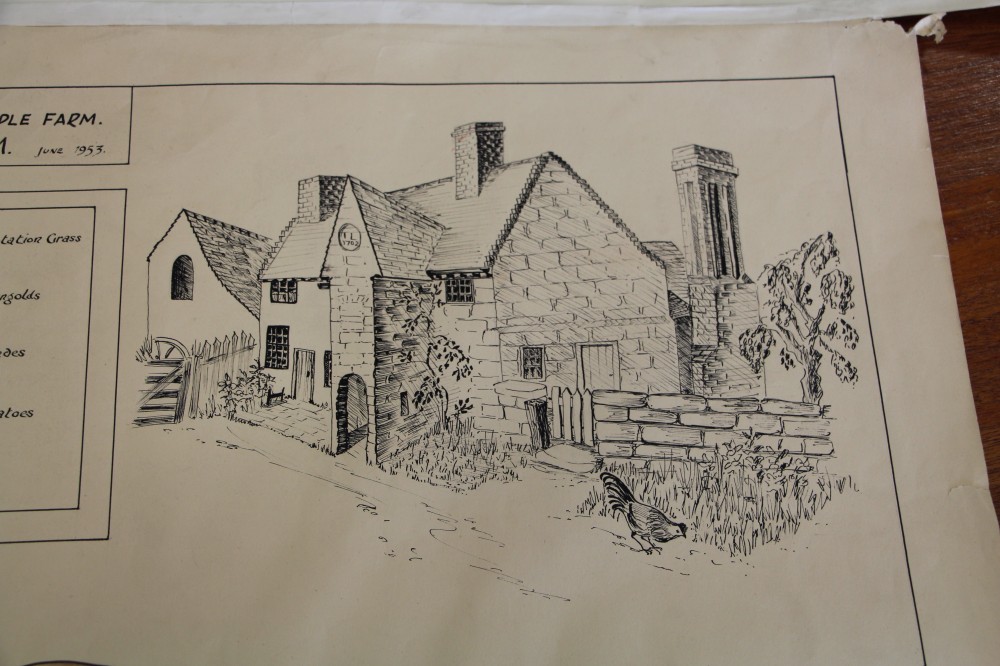 A plan of Brownswall Farm from the 1950s carries a drawing of the farm building.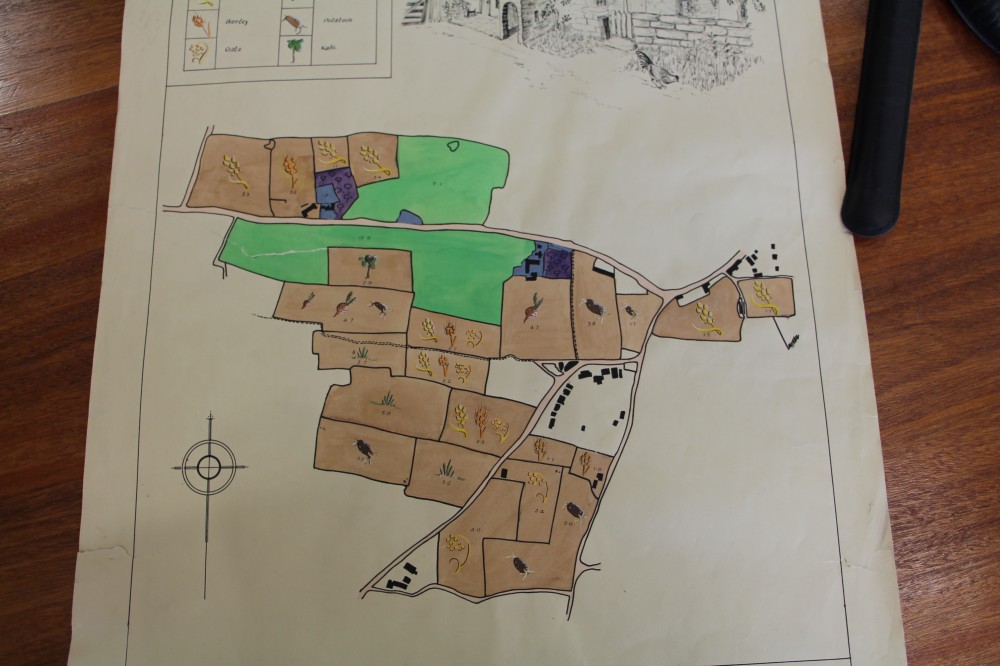 The crops grown in each field at Brownswall are indicated.
Farm maps showing the crops grown in the fields at Sedgley's farms are also in the collection - and beautifully produced. Brownswall Farm contains a drawing of the farm - it appears from the plan that the location on which Martin's house on the Brownswall Estate was built used to be a potato field!
All Saints' Cadfael connection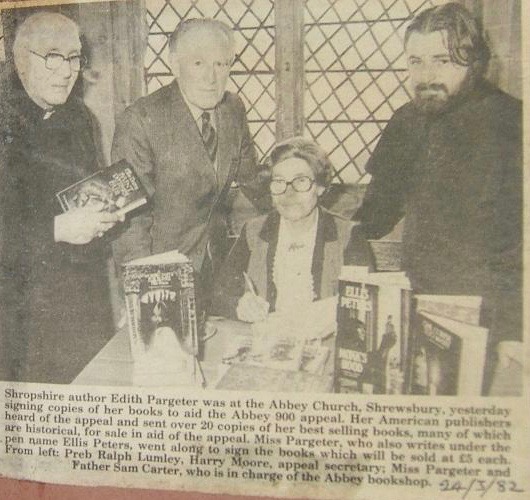 Ellis Peters at Shrewsbury Abbey in 1982.
During recent email correspondence with Christine Buckley, I looked back at the 'work in progress' I'd done in 2012 concerning former curates at All Saints', trying to ascertain who had served here, and what their dates were.
One curate from the 1930s was of particular interest - from September 1932 to January 1935, Ralph Lumley was curate here. He became Scoutmaster of 1st Sedgley Scouts before moving to a new post in Shrewsbury.
Many years later, following a long career in various church roles, he became Prebendary at Shrewsbury Abbey.
It was then that he came into contact with Shropshire author Edith Pargeter, whose pen name was Ellis Peters.
The books she wrote about the clerical detective Brother Cadfael became worldwide bestsellers and a TV series during the 1990s starred Sir Derek Jacobi as Cadfael - and Emmerdale actor Mark Charnock (Marlon Dingle) who played Brother Oswin.
Ralph Lumley is credited with providing advice to Edith about the religious elements to her novels.
The photo from 1982 shows her - with Ralph Lumley in attendance - signing a number of books that were sold in aid of the Abbey's 900th anniversary appeal.
Martin
Note: Bob Hill reminds us that Antony Lane was a curate at St Andrew's in Peter Ashby's time (1993-1999).
We'll wait for any other additions and then update the list in due course.
The Curates at All Saints' (work in progress)
Prebendary Ralph Lumley of Shrewsbury Abbey
Junior Church resumes after summer break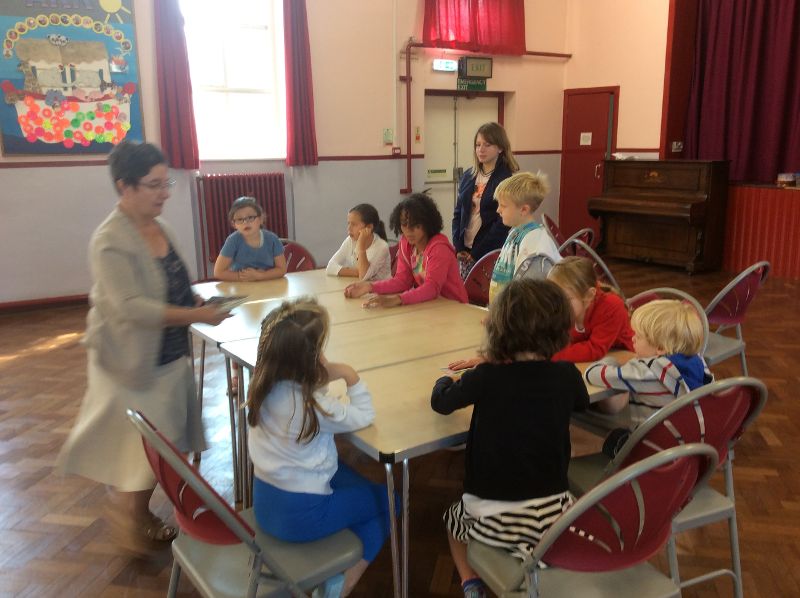 Our Junior Church activities returned on the morning of Sunday 18th September 2016 with craft activities based on 'The Parable of the Weeds' (Matthew 13:24-43).
Many thanks to Barbara Price, Linda Watkins and the team for all the hard work they undertake to prepare the sessions for the children.
Junior Church activity photos - September 2016
Booking weddings and baptisms - 'Vestry Hour'
'Vestry Hour', usually held after the morning service at 12 noon at All Saints' Sedgley, is the time when the public are able to make bookings for baptisms and marriages at All Saints' Sedgley and St Andrew's The Straits.
Vestry Hour is only held after a morning service at All Saints' - however please note that on some Sundays there is no morning service at All Saints'.
There will be no Vestry Hour on the following Sundays:
Sunday 16th October (Team Service at St Andrew's)
Sunday 23rd October (No service at All Saints')
27th November (Team Service at St Andrew's)
Sunday 1st January (Team Service at St Peter's)
If in doubt whether a Vestry Hour will be held at All Saints', and to avoid a wasted trip, call Gail:
01902 540289 between 10am-12noon, Monday - Friday.
Sedgley Reminiscences

The building of the new Ladies Walk Centre in Sedgley in 2000, with the old clinic still intact beside it.
Choir member Sheila Oliver recalls her experiences working at the old Ladies Walk Clinic, and the building of the new Ladies Walk Centre.
This is an abridged version - the full text will be available in due course.
Sheila Oliver - Ladies Walk Centre
Archives - latest researches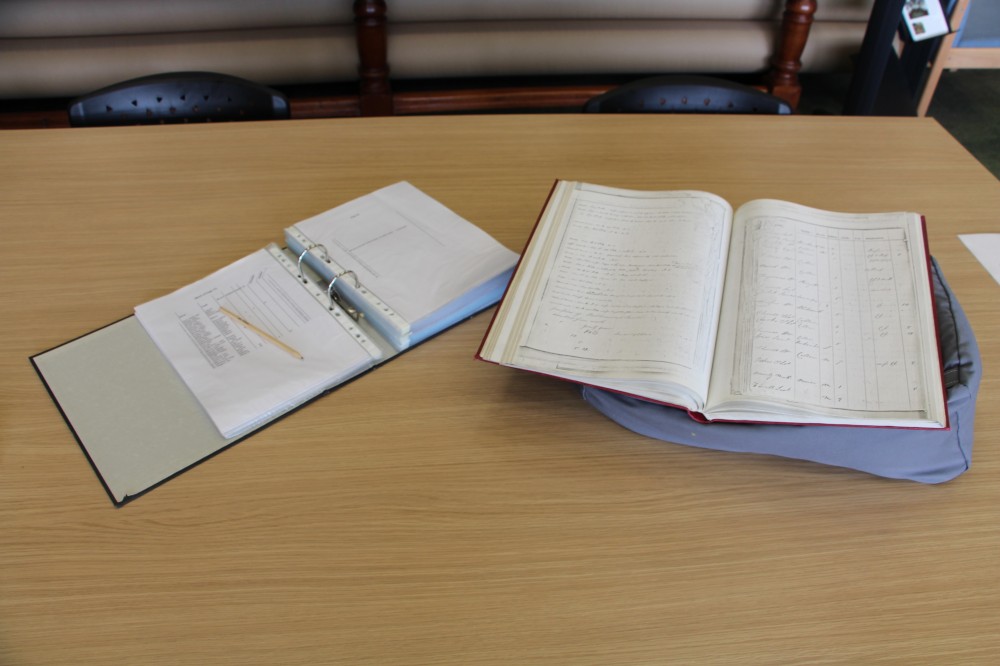 The 'Liber Parochialis' initiated by Revd Charles Girdlestone in the 1830s, with its transcription by Dorothy Inett (left).
Another revealing day spent at Dudley Archives looking at Sedgley-related maps and records.
The main focus was the 'Liber Parochialis' (Book of the Parish), a book compiled with the intention of identifying those in need belonging to all denominations.
Our own Dorothy Inett spent months transcribing the text and preparing an index to the book.
The Parish was divided up between several teams of parish 'worthies' whose job it was to visit households and determine the condition of parishioners.
It was done at a time when cholera was rife in the Parish - and visiting must have been very hazardous.
It uncovered much illness, deprivation and people disabled and blinded by industrial accidents.
One remedy seems to have been dispensing Bibles, Prayer Books and 'Testimonies' (personal accounts of how faith helps individuals).
An entry cites an unfortunate lady who appears to have been partnered by a man who had 37 children by three wives (pity Jeremy Kyle wasn't around in those days!).
The book also carries a plan of the church from the 1860s, with the names of those to whom pews were allocated.
Other topics looked at were the GWR's South Staffordshire Railway - now a walking/cycling/riding route running through Wombourne, where the station still exists although the line closed in 1965; and the original plan of the Sedgley to Tipton road.
Trips Out with a Religious Connection
One area of Shropshire not previously covered in our articles on trips to visit groups of churches on a day's trip from Sedgley is the north west part of the county, around Oswestry and the Welsh border.
It proved to be an absolute delight: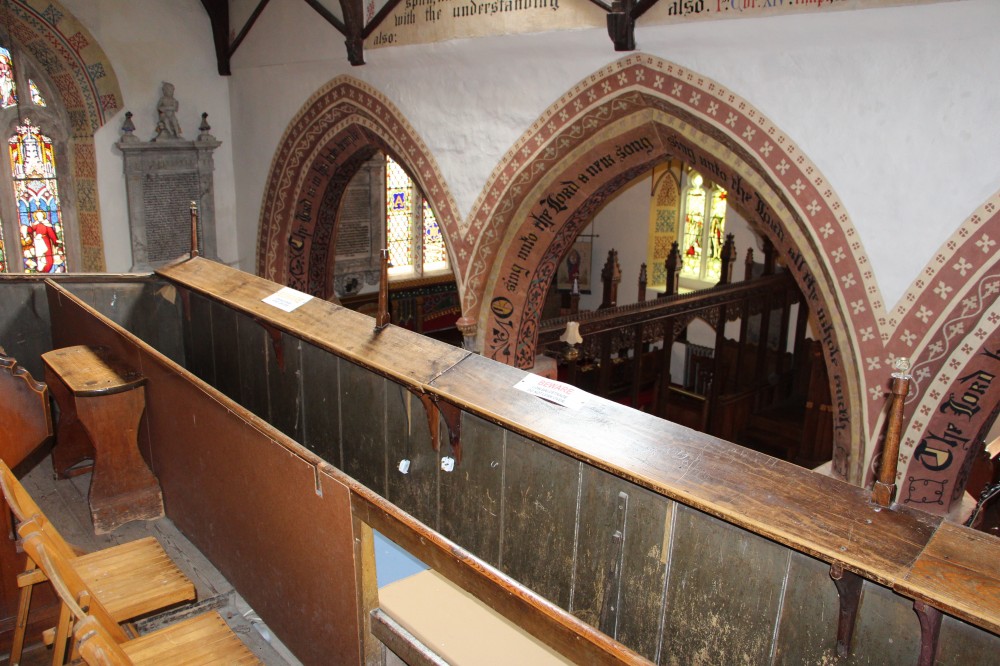 Llanyblodwel: St Michael the Archangel.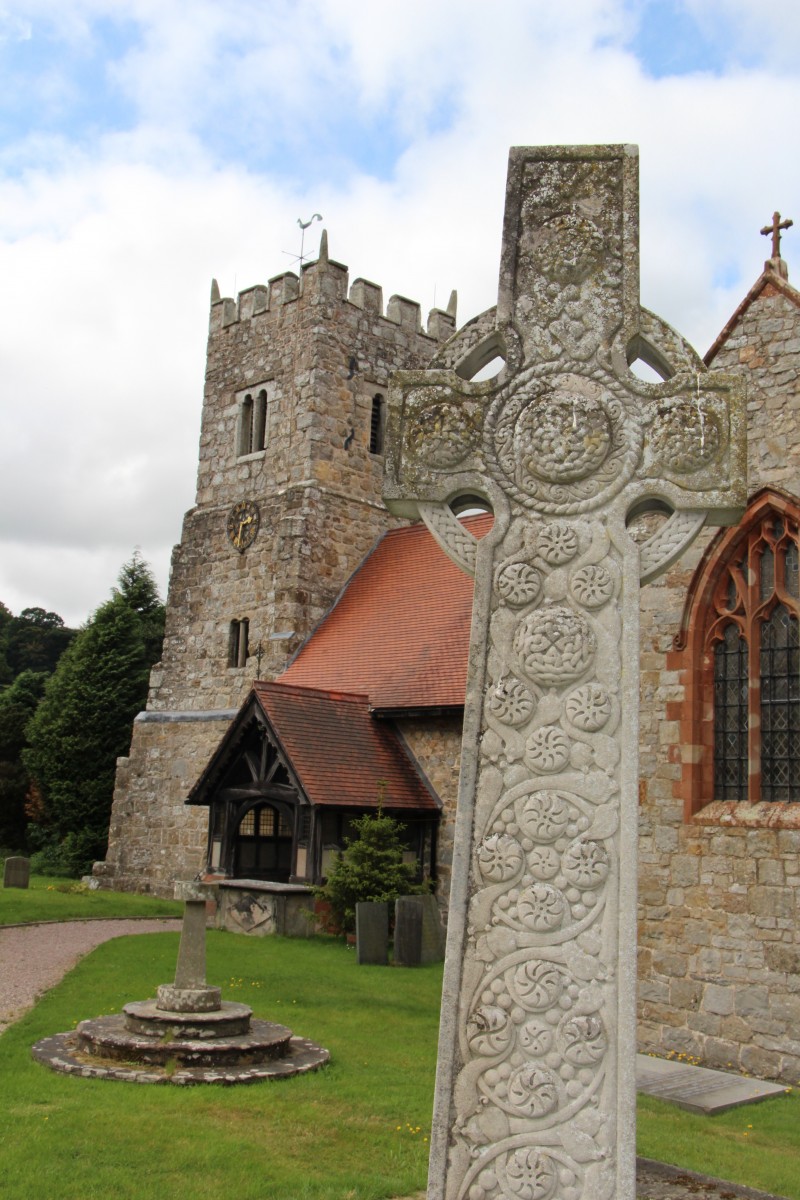 Selattyn: St Mary and the Virgin.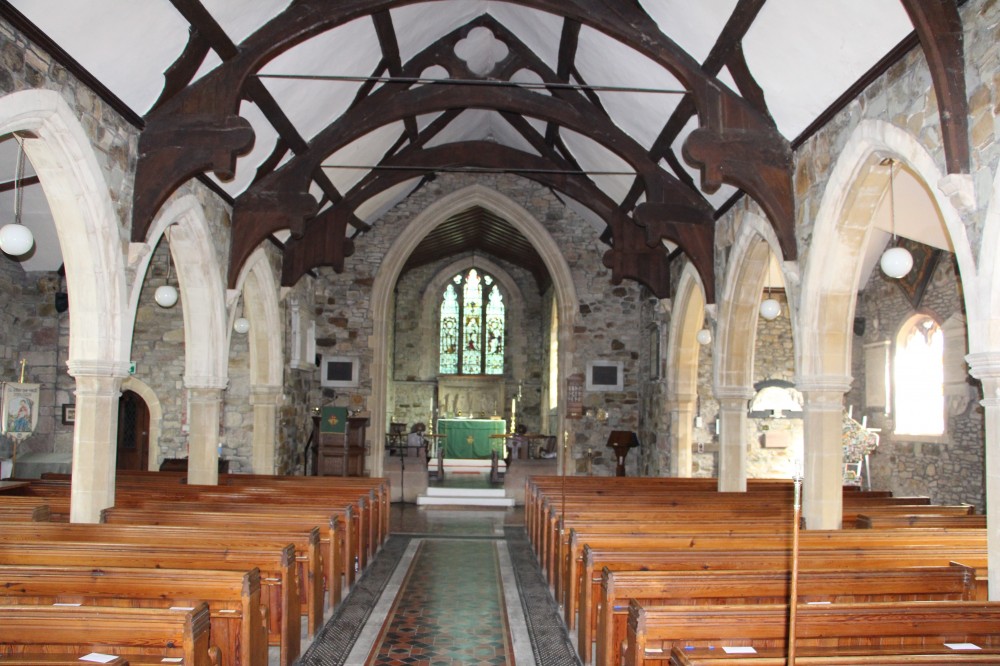 Dudleston: St Mary the Virgin.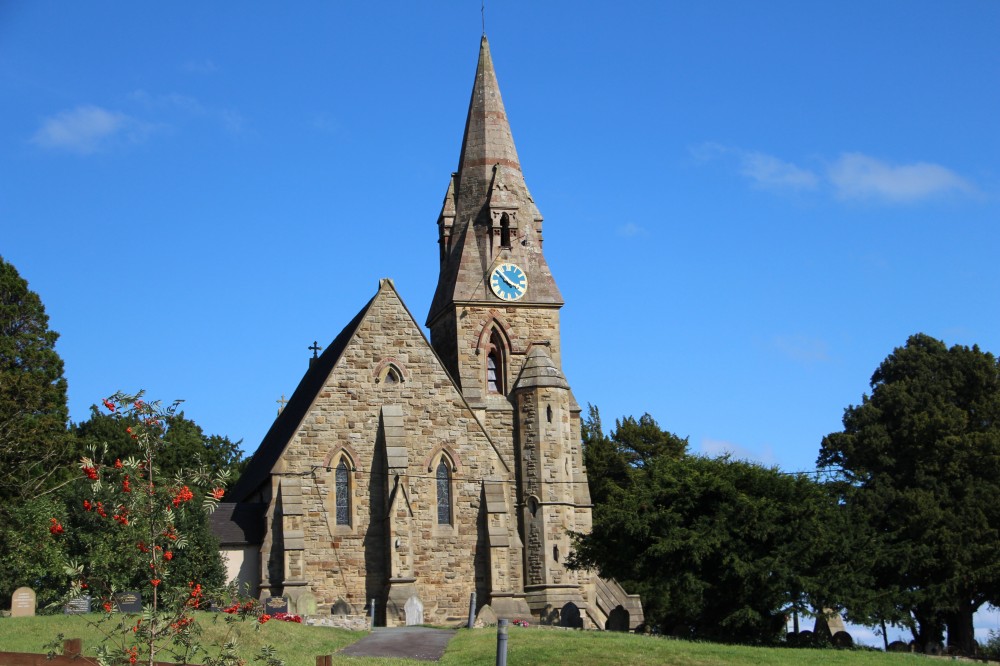 Welsh Frankton: St Andrews.
North West Shropshire Churches
A blast from the past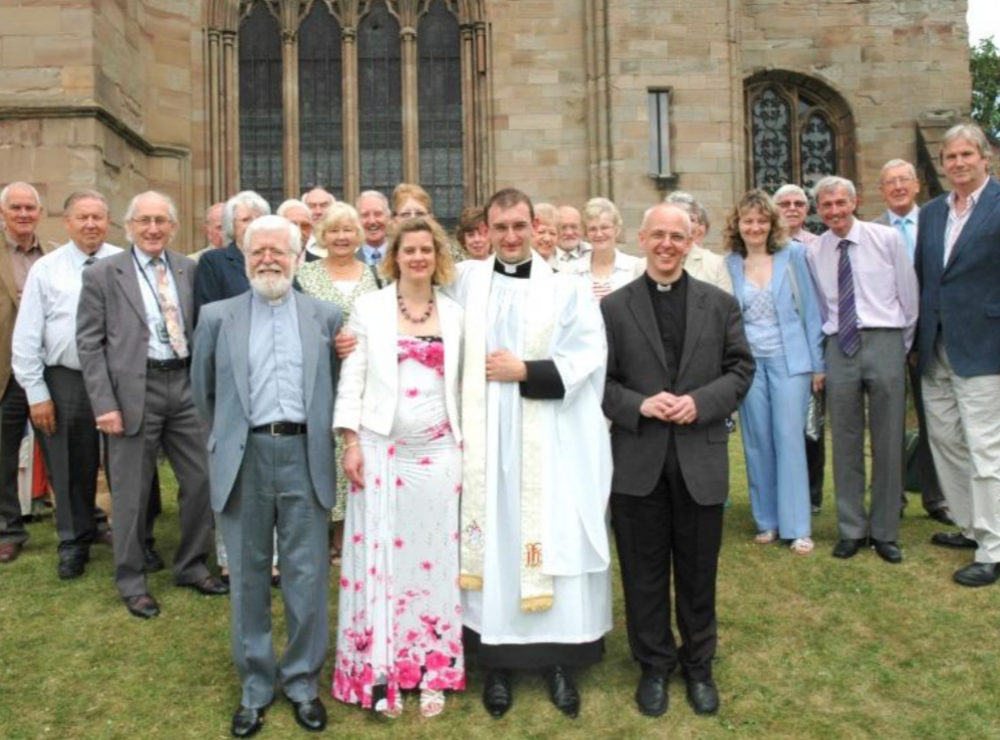 Father Rob's ordination at Worcester Cathedral in July 2011.
A look back at what we were doing as a parish 5 years ago.
Flashback to 2011 (NB The picture of the PCC is incorrectly titled... the location should read 'St Peter's!)
'Singing Angels' at St Andrews
Claire Cox at St Andrew's The Straits is soon to start a weekly activity for children who love to sing.
Entitled 'Singing Angels', the sessions will take place from 4-5pm on Sundays from 2nd October 2016, and are suitable for children aged 4-11.
Every 4 weeks there will be an opportunity for families to come in and find out how much their children have learnt.
There is a varied programme of singing, prayer and stories. See below.
All helpers have the DBS checks required for safeguarding children.
This is a wonderful initiative for encouraging young children to sing. Please spread the word and support it.
Claire can be contacted at claire.cox@mdlz.com
or call
07812 010108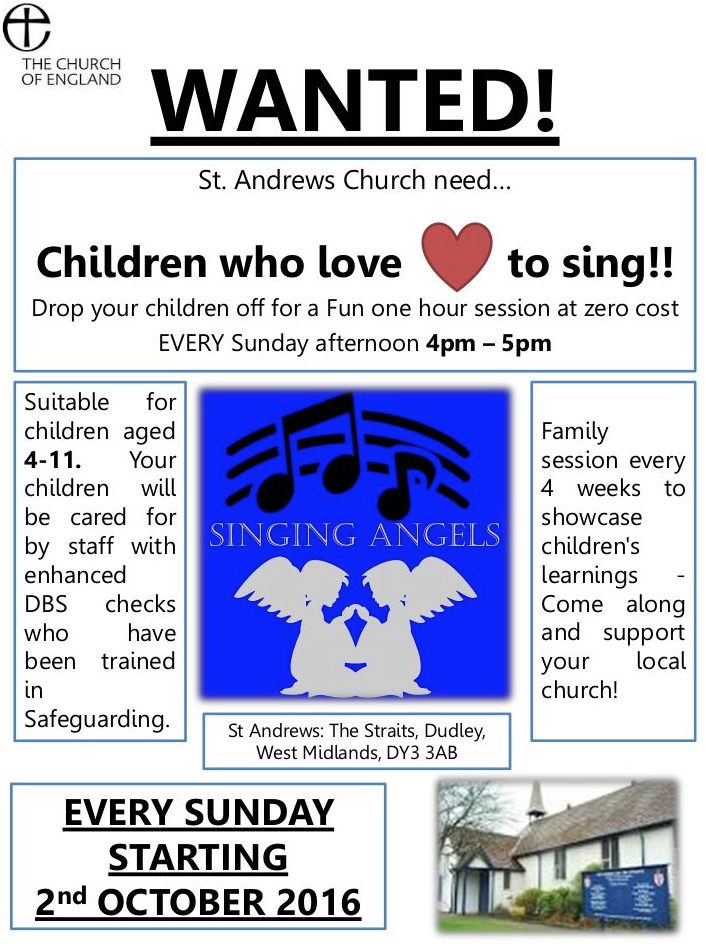 Flyer for 'Singing Angels'.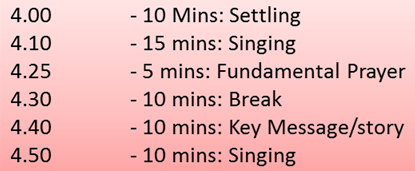 The programme for the sessions.
A day of maps and records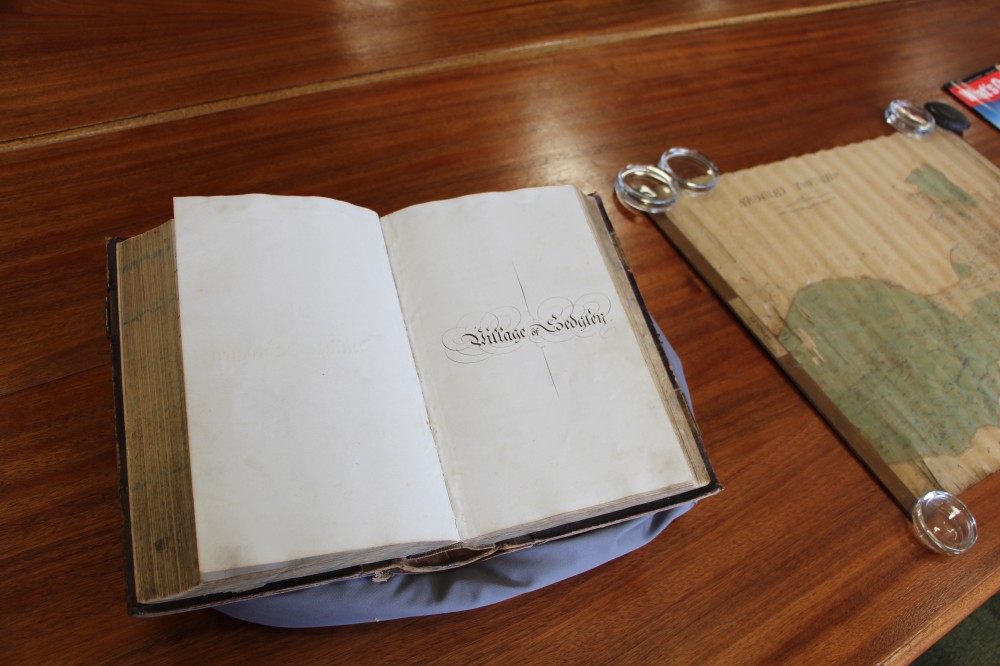 Fowler's valuation of the Parish of Sedgley, for the assessment of rates, dated 1840.
Martin spent a very fruitful day in the Search Room at Dudley Archives this week, examining 19th century maps and records relating to the Parish of Sedgley.
Among the most revealing was Fowler's Valuation - a huge volume bound in leather with metal clasps, recording every property in the entire parish of Sedgley for rateable purposes. Each village within the Parish has its own discrete section - tenants are listed alphabetically.
At each property, the names of the tenant and the owner are recorded, as well as a description of the type of property, its rateable value and a calculation of the rates owing 'at a rate of ten pence in the pound'.
Each property has a reference number, cross-referenced with a map dated 1843 showing its precise location.
All Saints' Church and churchyard; Vicarage, yard and garden, and Burial Ground are shown prominently on the map. The Tenant and Owner are shown as Revd W Lewis - who was one of our longest serving vicars.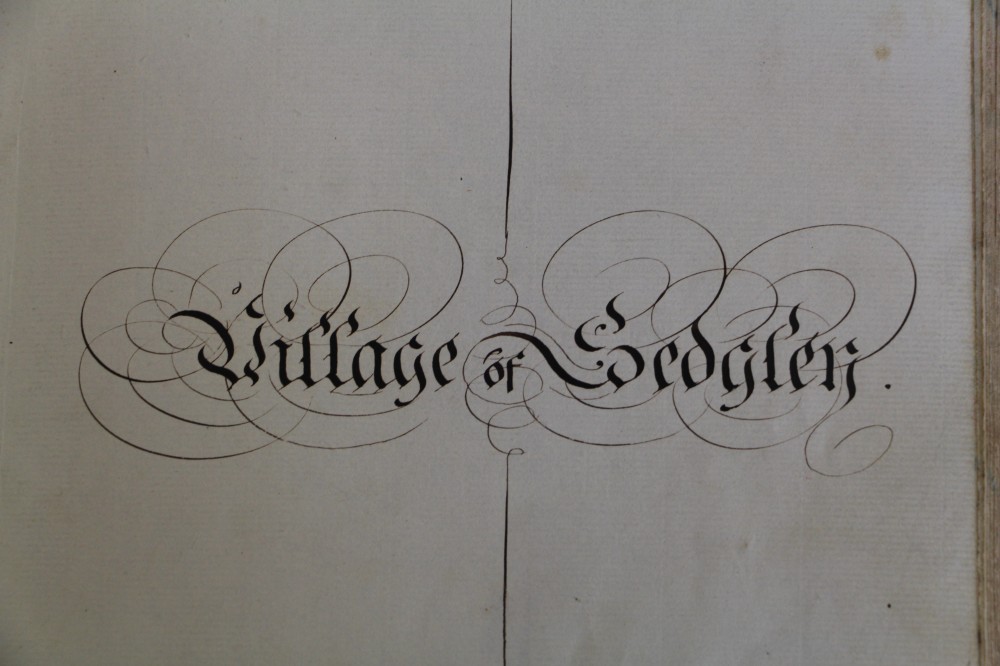 The title page to the village of Sedgley's entries in Fowler's valuation records.
A host of names who played a part in Sedgley's history are named in the valuation - eg Cox, Egginton, Fullwood, Law, Gibbons, Wedge, Marsh, Tinsley and Whitehouse.
The Parish Poorhouse (now Sedgley Police Station) is numbered on the map, in Vicar Street.
Revd J Tysan is given as owner and tenant at the Catholic Chapel and Schools.
An interesting find was an undated Plan of the National Schools of Sedgley, the site of which is now occupied by Iceland and its car park. National Schools were a Church of England initiative to educate the country's poor children.
The area in front of what is now the supermarket is marked as the 'boys' playground'. An infant school is marked on the corner of Dean Street and Vicar Street. There is a house marked between the boys' school and the girls' school, where the headteacher would have lived.
A Plan of All Saints' Church dated 1835 shows side and rear galleries ( the side galleries were removed in the 1880s). The nave has numbered box pews - some names are attached in notes, but a full list of pew holders isn't available.
The pulpit appears to be a very high, grand structure right in the centre of the nave by the chancel, which is a lot smaller than it is today.
Gaslight and Trams - Jack Lloyd's Memories of Sedgley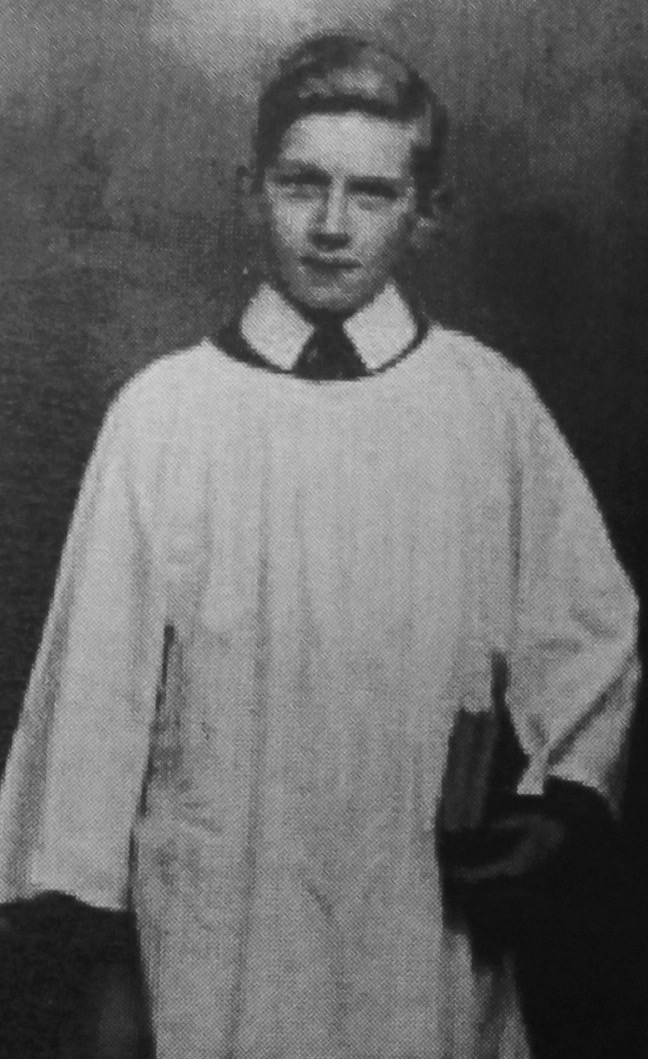 Jack Lloyd when he was a chorister at All Saints' in the 1920s.
Jack Lloyd, a long time parishioner and former chorister at All Saints' died on 6th July 2016 aged 102.
Here is the story of his early life as recorded by his grandson Edward Lloyd in 1992 in a school project , when he was an eleven-year-old schoolboy.
Jack Lloyd's Memories of Sedgley - Part One, 1914-1938
Jack Lloyd's Memories of Sedgley - Part Two, 1939-1964
The Archbishop of Canterbury will be visiting the Diocese - including Merry Hill.
There will be an opportunity to invite your friends to experience 'Church' in a different way when Archbishop Justin visits the Diocese from 7 – 9 October. Events have been planned in Worcester, Dudley and elsewhere in the Diocese focussed around the 'Kingdom People' vision and also the Archbishop's priorities of reconciliation, prayer and evangelism.
Details of the Archbishop's visit
St John's Kates Hill - symbolic key handover.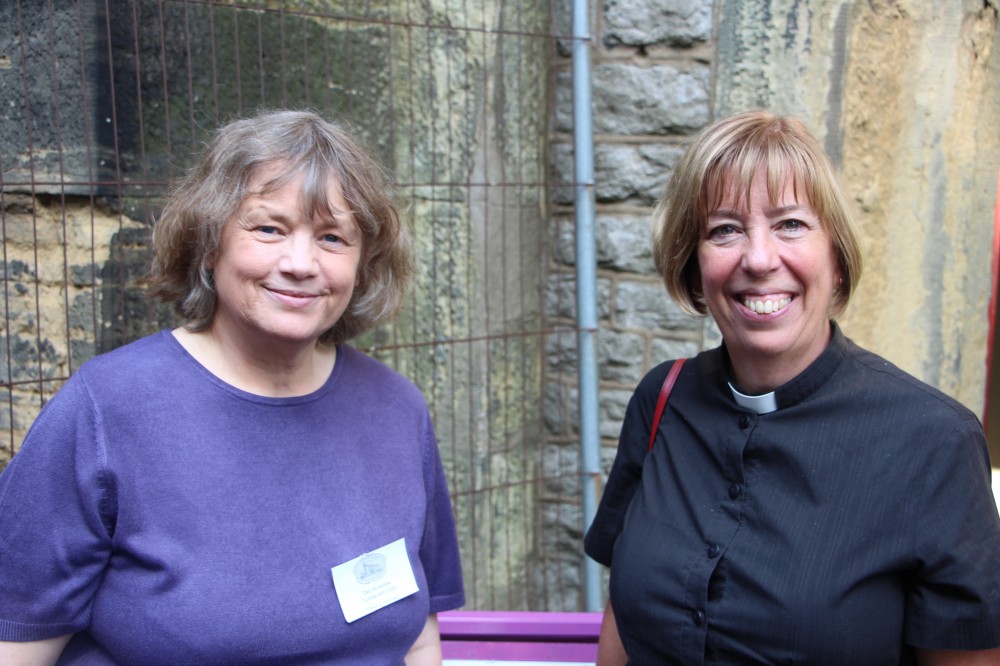 Chairman of the preservation group Deb Brownlee and Archdeacon of Dudley Nikki Groarke at the key handover ceremony.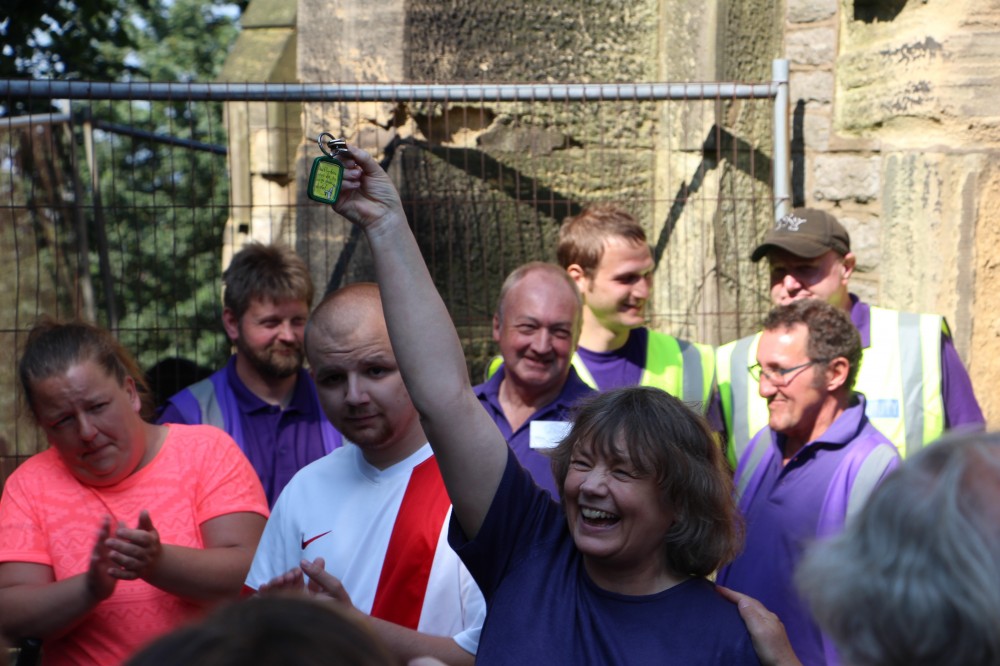 Deb celebrates with fellow trustees and helpers after receiving the keys to the church.
On Wednesday 17th August 2016 the keys to St John's Kates Hill were handed over by the Diocese of Worcester to Deb Brownlee of the St John's Church Preservation Group. It marked the signing of a lease allowing the group to undertake restoration work and provide community facilities.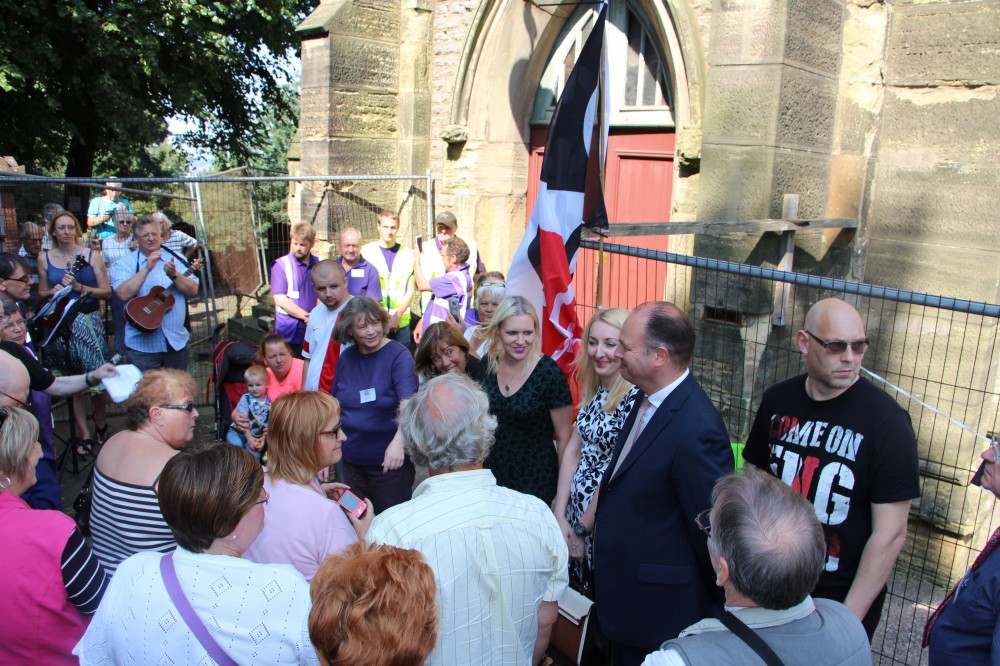 Around 200 people turned up to witness the key handover - and the opportunity to look round the church for the first time since its closure 14 years ago .
The intention is to turn the church into a flexible community resource - as well as reopening it for Christian Worship.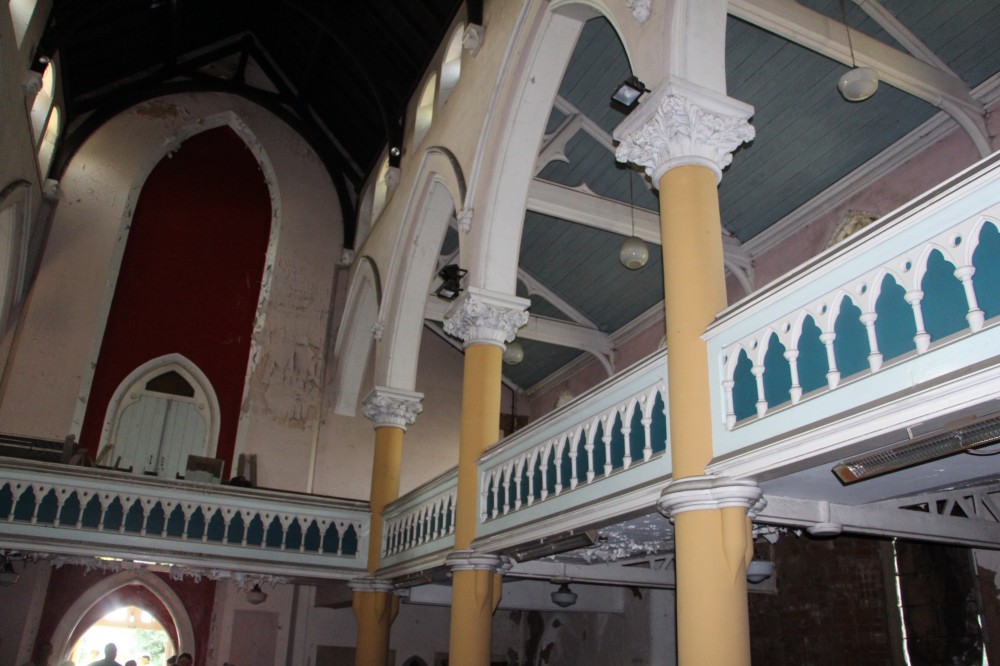 The galleries are an attractive feature of St John's.
It's a wonderful historic church inside and out, with panoramic views from Kate's Hill over the Black Country.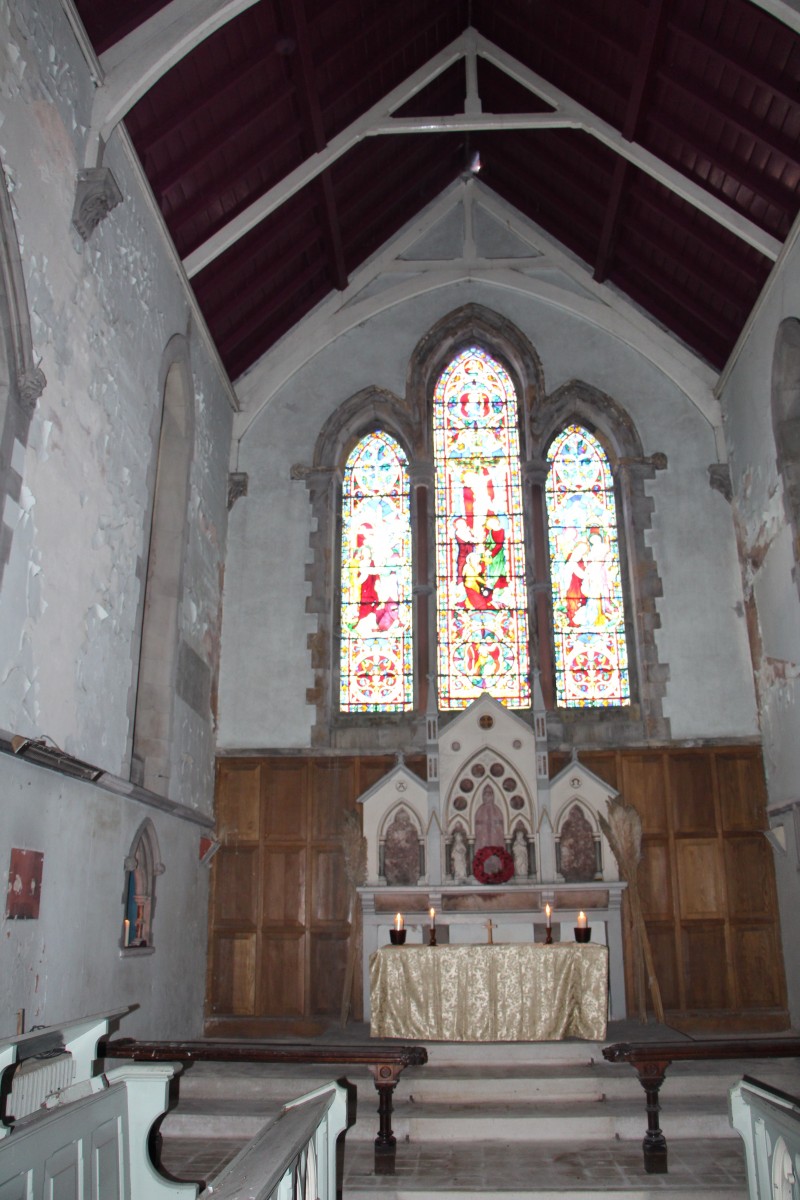 The chancel at St John's Kates Hill.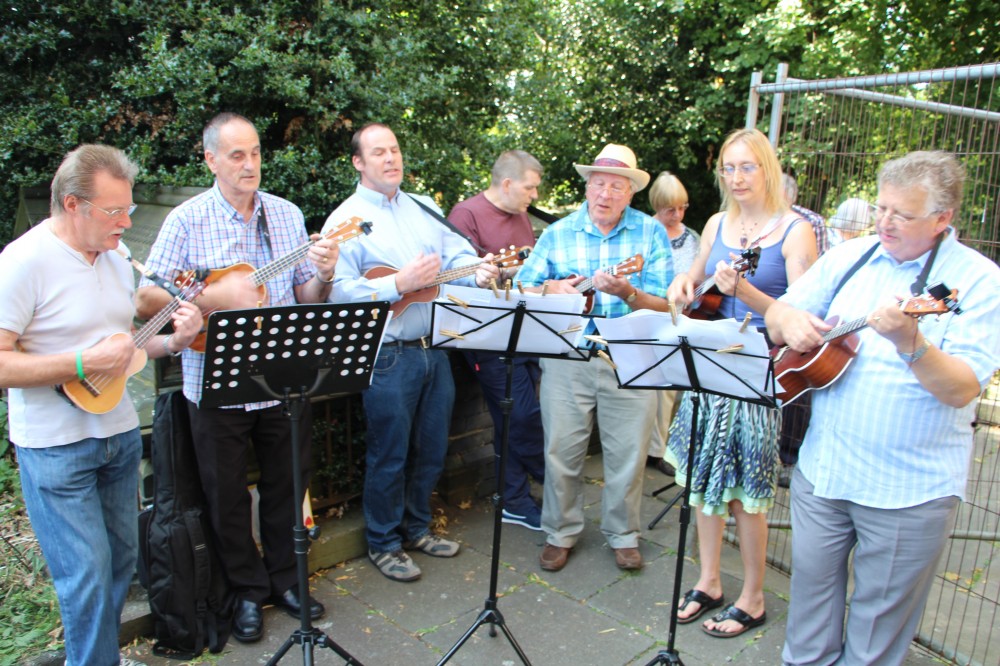 A ukelele group serenaded crowds at the key handover ceremony.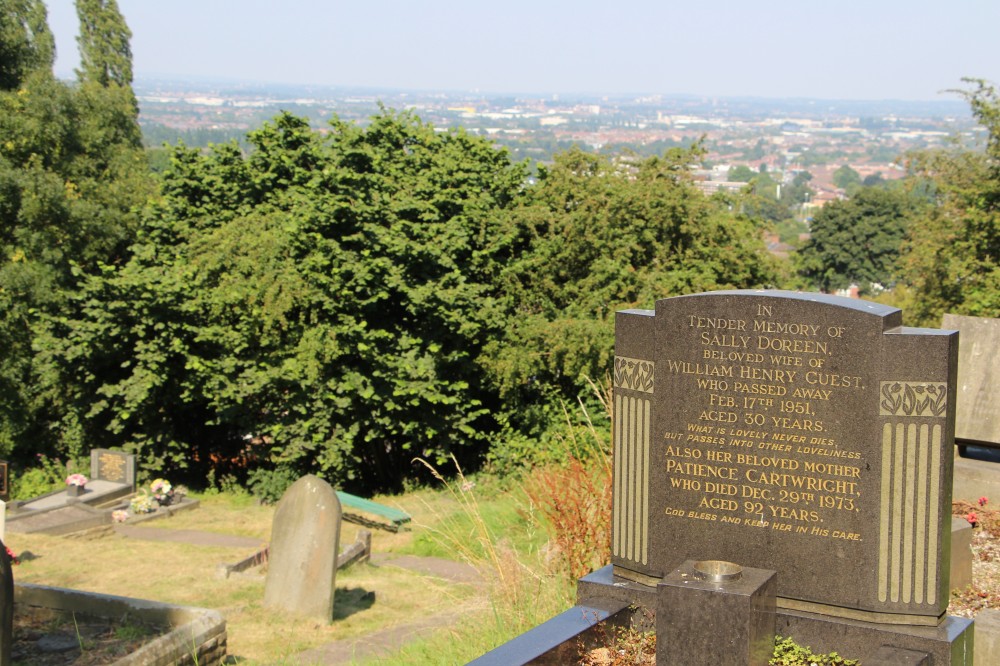 Panoramic views of the Black Country landscape from St John's Kates Hill.
The key handover is the first step in the process of preparing the church for reopening - and towards a bright new future.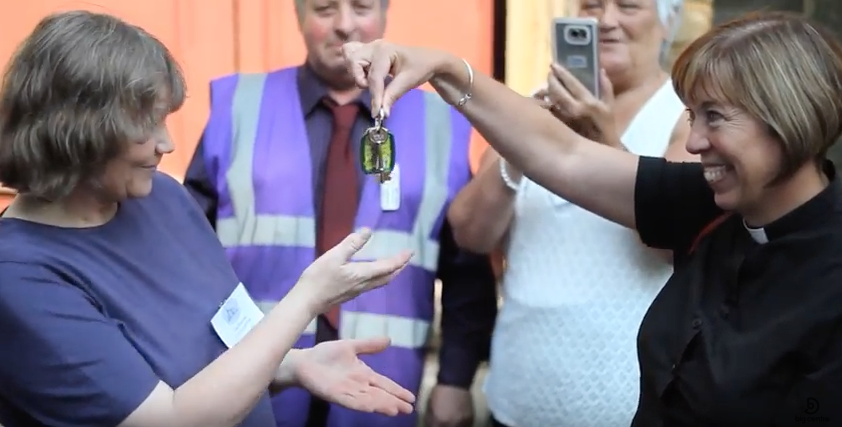 Big News video item on the key handover event
Playing Pokemon - in All Saints' churchyard!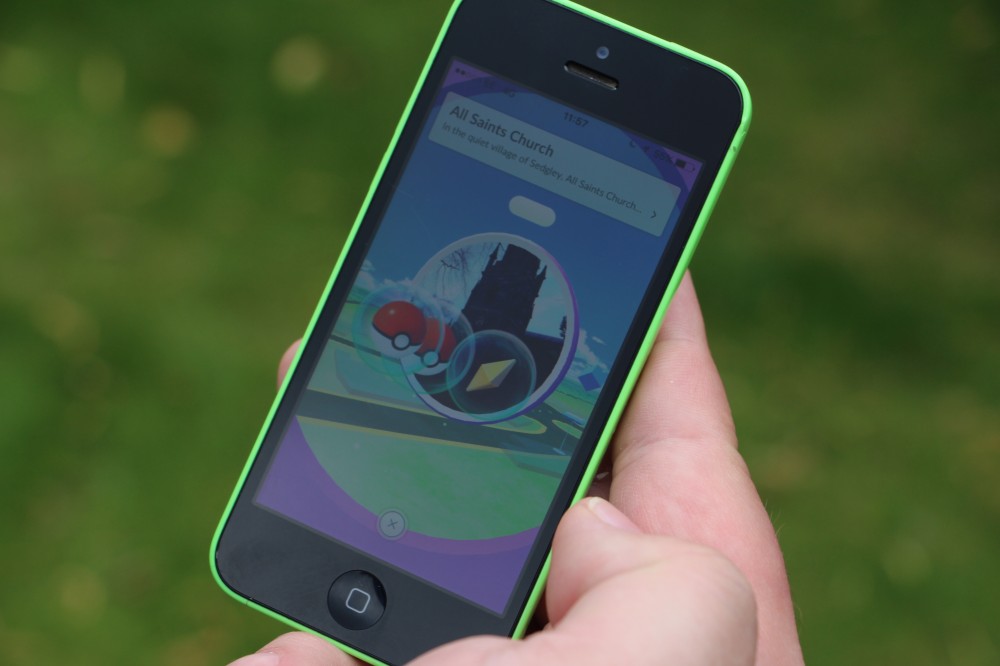 The current mobile phone 'app' craze for capturing Pokemon is taking place in several church locations. You may have noticed small groups of youngsters wandering around our churchyard recently with their heads buried in their phones, stopping at various points.
These are locations used for the Pokemon Go! game - they were originally recorded by players of a previous game called 'Ingress' and now Pokemon are making use of the same data. Around 150 different kinds of Pokemon can be captured and there are also 'gyms' (eg Vicar Street Gardens) where Pokemon 'battles' and 'training' take place.
Alas, whoever first recorded the churchyard stops thought we were called 'St Mark's' and labelled a child's grave (Thomas Oakley's) - and our front doors thus.
Guidance has been issued to churches by the Church of England digital media department about the new craze. Churches are encouraged to welcome Pokemon players - however they have also been made aware of the potential risks to vulnerable young people.
Diocese of Worcester Pokemon Go! article
BBC news item about Pokemon Go!
Pokemon 'Stops' around All Saints' Sedgley
Parishioners' holiday churches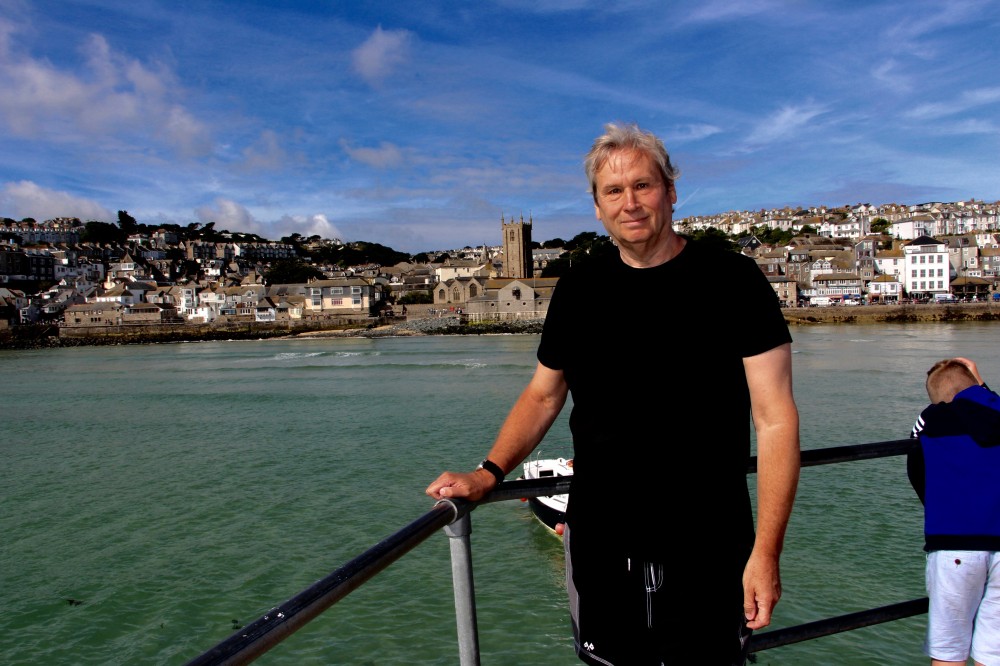 Martin with the church of St Ia in the background. The church overlooks the delightful harbour at St Ives in Cornwall.
Many people are still away on holiday, or about to go - so if you have a camera, and would like to do so, please take some shots of the churches you discover/worship at on your travels and send them in for the rest of us to enjoy.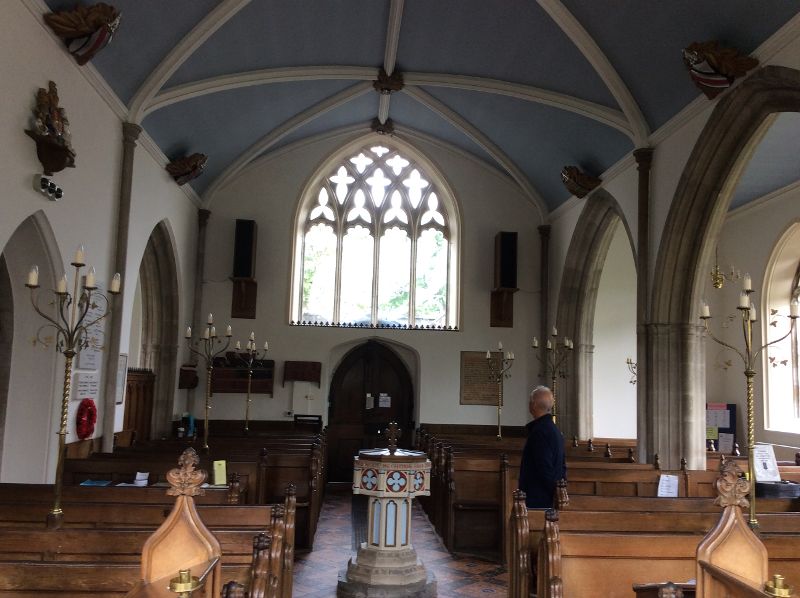 A photo from Roy and Linda Watkins' holiday travels to churches in Dorset.
Roy and Linda Watkins have kindly sent in their photos of three beautiful churches in Dorset.
Dorset Churches visited by Roy and Linda Watkins
Martin recently visited St Ives in Cornwall's far west, where there is a very distinct tradition of Celtic Christianity from Ireland, Wales and Brittany that predates the arrival of St Augustine.
While Martin and Magda were there they went on four separate 'church trails' in the far west, as well as visiting Truro Cathedral.
Martin has posted a selection of pictures of these beautiful remote communities, discovering the stories of the saints held dear to the Cornish, after whom many villages and churches are named.
1. Churches of the Far West of Cornwall, Trail 1
2. Churches of the Far West of Cornwall, Trail 2
3. Churches of the Far West of Cornwall, Trail 3
4. Churches of the Far West of Cornwall, Trail 4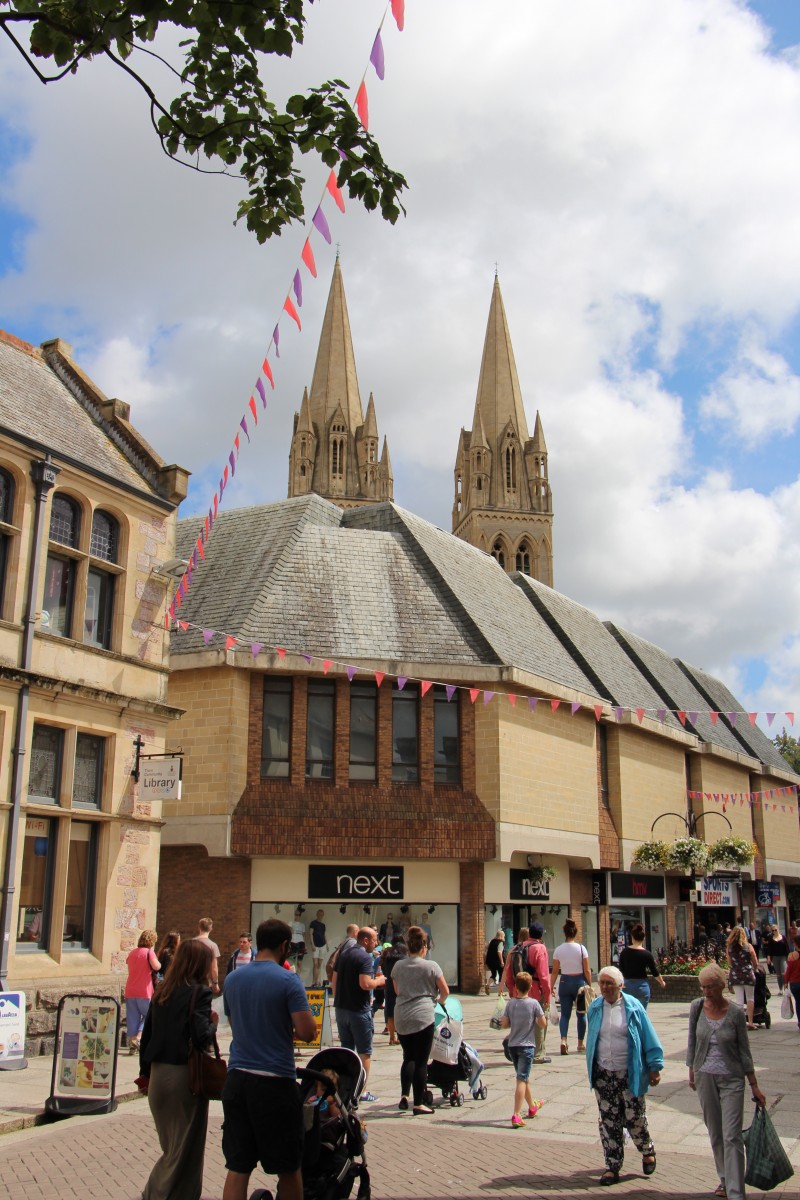 Truro Cathedral.
5. A brief look round Truro Cathedral
...........................................................................................................................................
Parish contact details
Address:
All Saints Parish Office
Ladies Walk
Dudley
DY3 3UA
Phone number: 01902 540289
The Administration Assistant is Gail Griffiths.
Other email addresses:
Keith Tomlinson, Churchwarden:
churchwardenkeith@allsaintssedgley.co.uk
John Anderson, Treasurer and Churchwarden:
treasurer@allsaintssedgley.co.uk
Jenny Lavender, Assistant Treasurer:
asstreasurer@allsaintssedgley.co.uk
David Bell: caretaker@allsaintssedgley.co.uk
Telephone Number: 07933 204132
The parish office is open 10am-12noon, Monday to Friday.
Information should be sent to Gail by Wednesday for inclusion in Sunday's pewsheet.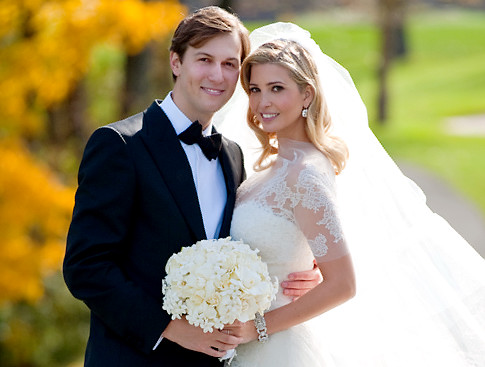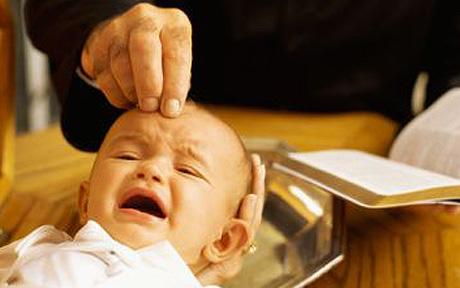 Arranging a wedding or baptism? - click here
Our website
If you'd like to contribute any information about forthcoming church events, write an article, or correct anything on the site, please send your information to Martin our website editor.