Welcome to the Gornal and Sedgley Team Ministry website.
Our parish includes All Saints' Church in Sedgley, St Andrew's in The Straits and St Peter's in Upper Gornal.
We've been a team ministry since 2005: team working allows us to provide spiritual and pastoral care to a wide area including Upper Gornal, the Straits and Sedgley.
We look forward to meeting you at one of the churches in our parish soon.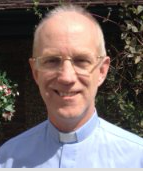 Revd Guy Hewlett (Team Rector, Gornal and Sedgley Team Ministry)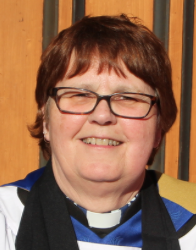 Revd Catherine Mitchell (Team Vicar, Gornal and Sedgley Team Ministry)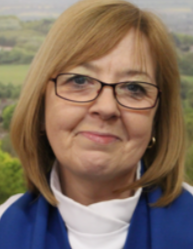 Honorary Canon Jan Humphries (Licensed Lay Minister, Gornal and Sedgley Team Ministry)
Gornal and Sedgley Team Ministry
SERVICES AND EVENTS AT ALL SAINTS', ST ANDREW'S AND ST PETER'S

Click here for a list of services and events at All Saints', St Andrew's and St Peter's
Please notify us of any services or events that are missing from the listings.
LATEST CHURCH NEWS FROM THE PEWSHEET
All Saints' pewsheet Sunday 17th September 2017
Who's Who at All Saints'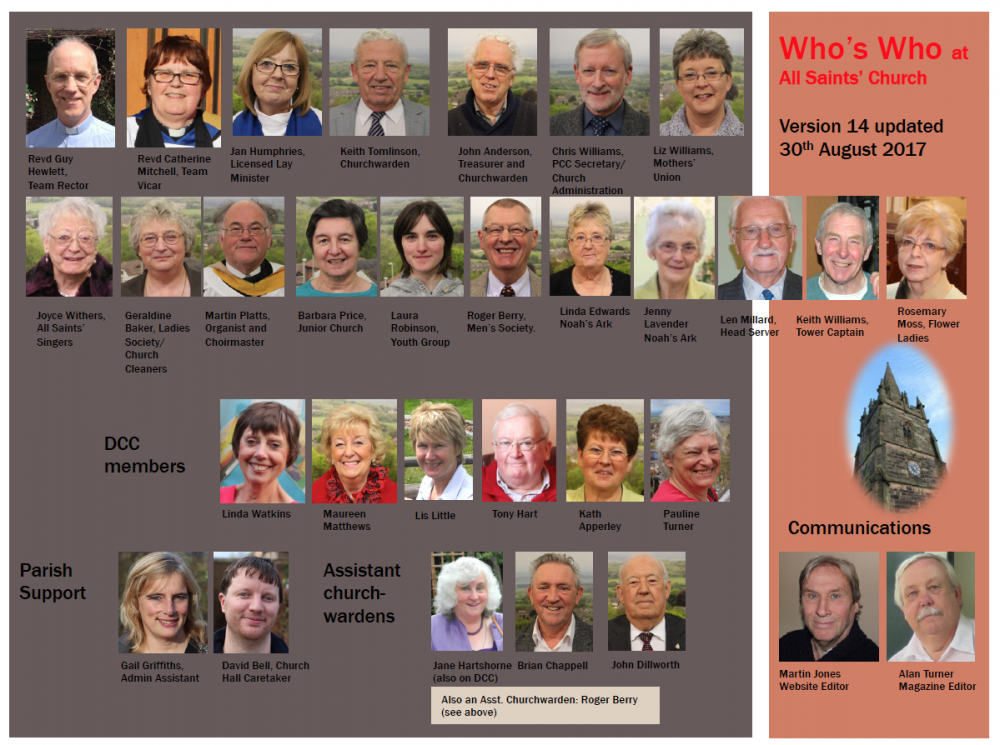 Click on the image above for a larger version of All Saints' Who's Who .
PLEASE NOTE:
NO FRIDAY CHURCH OPENING/COFFEE MORNING - Friday 22nd September 2017
Revd Guy Hewlett's Licensing Service Photos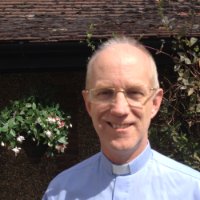 Revd Guy Hewlett, the new Team Rector of Gornal and Sedgley Team Ministry.
On Sunday 3rd September the service of Licensing and Installation of our new Team Rector Guy Hewlett was conducted by The Bishop of Dudley Rt Revd Graham Usher.
The service was attended by the Mayor and several councillors of Dudley - also various organisations, along with clergy of other denominations.
There was a large congregation from the Gornal and Sedgley Parish and many members of Guy's family.
After the service wonderful refreshments were provided in our church hall which were most welcome.
Our churchwarden Keith Tomlinson took some shots on the day (along with his other duties!); and Revd Guy's son James Hewlett kindly took some for Linda Watkins. Together they make a great record of a memorable day.
Captions will be added to the photos in due course.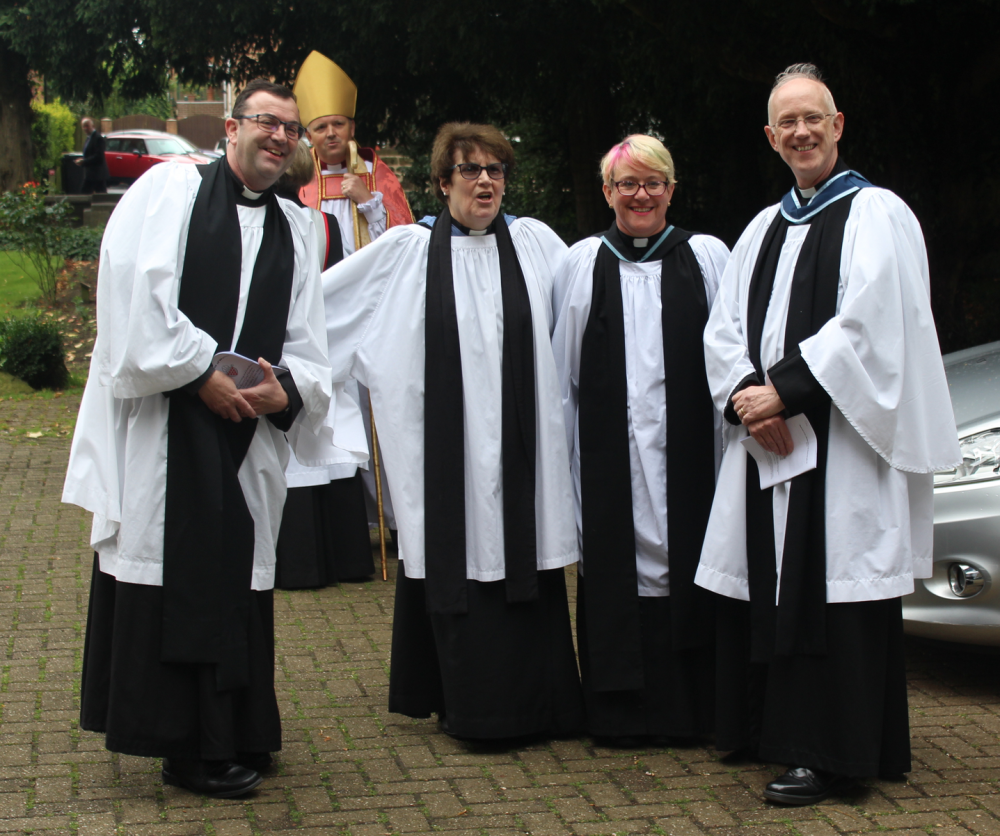 The Bishop of Dudley and members of the clergy at Revd Guy Hewlett's Licensing Service on Sunday 3rd September 2017.
Revd Guy Hewlett Licensing 3rd September 2017 (Keith Tomlinson's shots)
Revd Guy Hewlett Licensing 3rd September 2017 (Linda Watkins/James Hewlett's shots)
LOTS OF CHURCH EVENTS AND FUNDRAISERS PLANNED FOR AUTUMN 2017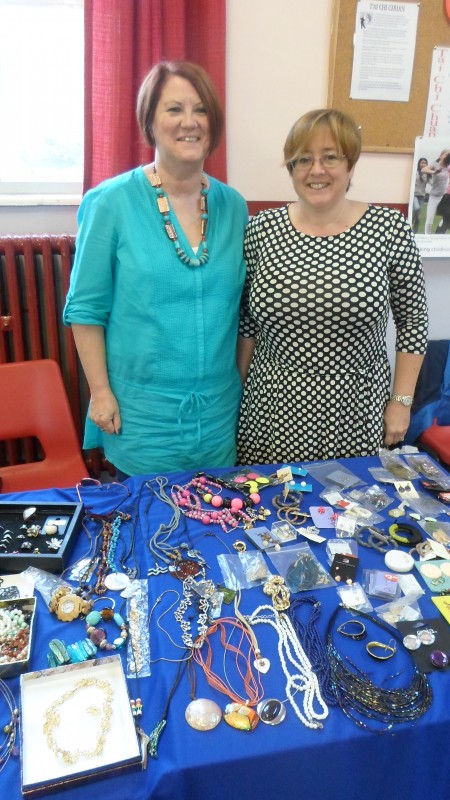 The Children's Society Fayre will be held on Saturday 14th October from 11am. It's a joint fundraiser between All Saints' with other churches and community groups in the area.
Our various church committees and groups have been very busy planning ahead, and the church calendar is rapidly filling with a host of new concerts, talks and fundraising events for the autumn period.
Thank you to everyone concerned - it's great to have such an active programme.
Please see our website's
where the events are listed in date order.
Holidays with a religious connection: Spiritual Mallorca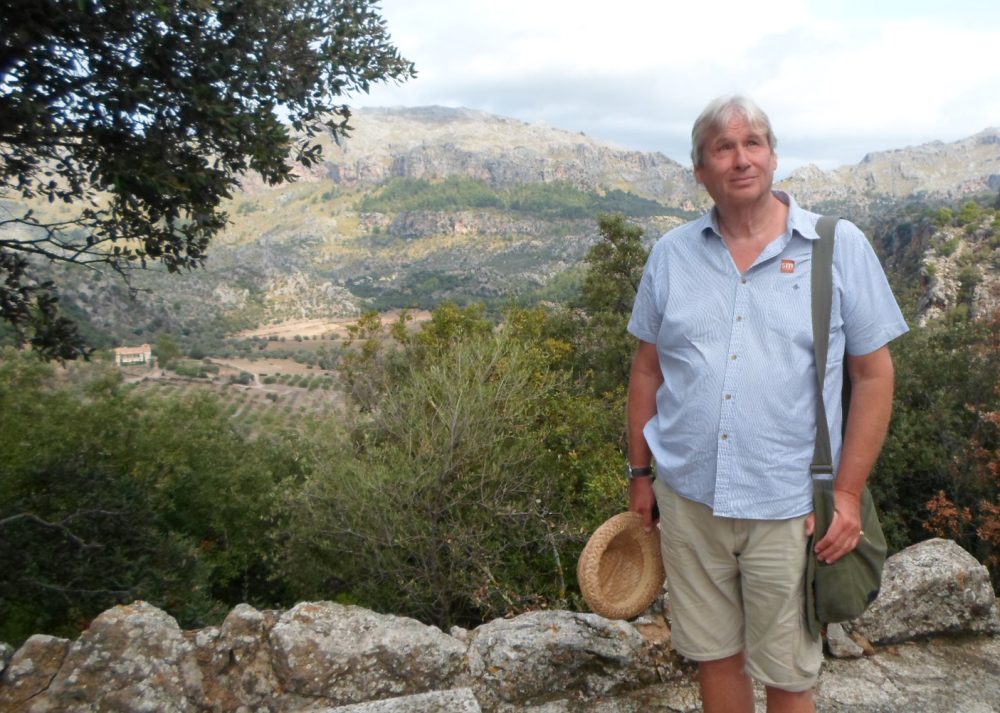 Martin in the Tramuntana mountains by the monastery of Lluc, in northern Mallorca.
A holiday on the Balearic island of Mallorca was the opportunity for Martin and Magda to explore some of the spiritual places in the north of the island.
Monasteries, nunneries, churches, religious retreats and sacred sites, many of which are located in the high hills and mountains, were visited over a two week period in early September 2017.
The photo feature is part of a series of suggestions for days (and holidays) with a religious connection, in the UK and abroad.
Part 1 - The Calvary Steps and Our Lady of the Angels, Pollenca
Part 2 - The Sanctuary at Lluc
Part 3 - Alcudia's St James Church and the Roman City of Pollentia
More to follow...
The beauty of God's garden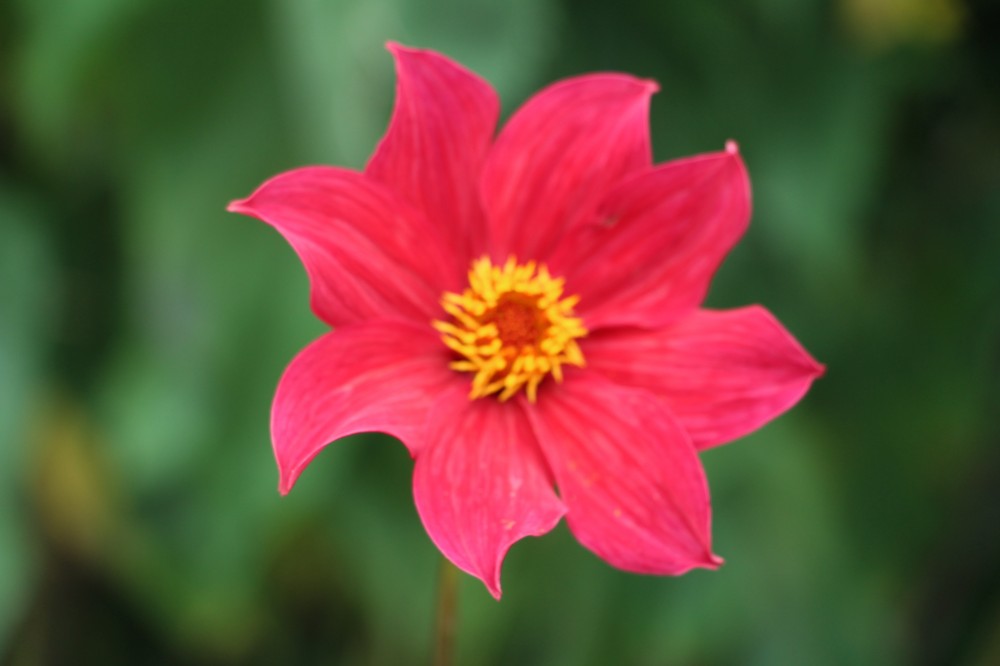 A photographic exploration of the beautiful vibrant colours in the garden at Powis Castle near Welshpool, in high summer.
God's colours - Powis Castle in high summer
LINKS TO OTHER 'DAYS OUT' IN OUR SERIES:
There are a large number of itineraries written over the past 7 years, covering groups of churches that can easily be reached on a day out from Sedgley.
There are also some suggestions for holiday visits in various places in the UK and abroad.
Days Out with a religious theme
Sedgley: A People's Archive exhibition - High Street and Dudley Street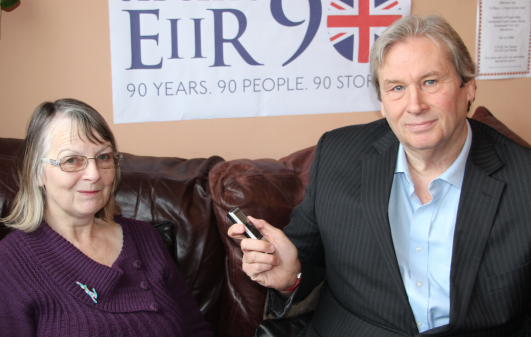 Martin Jones will again record local people's reminiscences, this time focussing on High Street and Dudley Street Sedgley, at 'Reminiscence Cafes' at local venues in autumn 2017.
Martin has arranged a new exhibition about High Street and Dudley Street shops and houses, to take place on Saturday 2nd and Sunday 3rd December in the Meeting Room behind the Church Hall, 11am - 3pm daily. The exhibition will feature local people's reminiscences about the properties.
The exhibition complements All Saints' Christmas Fayre which will be held on Saturday 2nd December 11am-3pm in the Church Hall.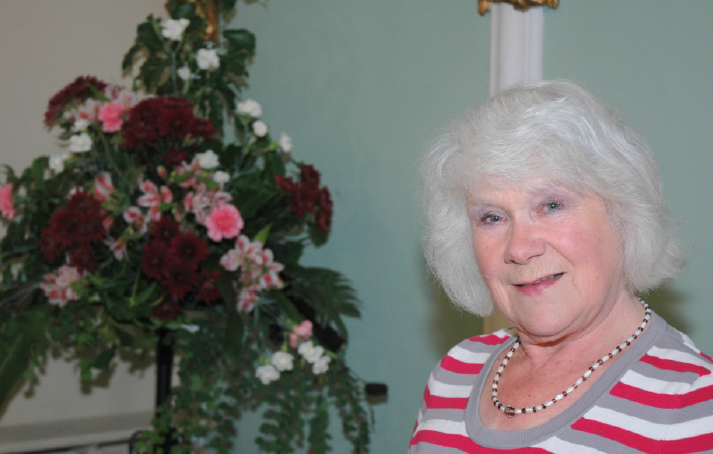 Our Friday 'Flower Lady' Margaret Woodhall has been a wonderful source of information about Sedgley - from the 1940s onwards.
As you may be aware, over the summer we've been running a series of Reminiscence Cafes on Friday mornings at All Saints' - and at St Andrew's URC/Methodist Church in Bilston Street.
Our focus has been on the 170 or so properties in High Street and Dudley Street Sedgley, most of which are shops, but also the private residences in High Street, at the Wolverhampton end.
All the properties have been photographed and attendees have been invited to contribute their personal reminiscences of the businesses, who owned or ran them, and people who worked there - at any time over the past 70 years.
In late September we'll be announcing a new series of reminiscence days at All Saints', St Andrew's, St Chad's Catholic Church Wednesday Club, the Library, and at the Community Centre, as part of their regular community/club sessions.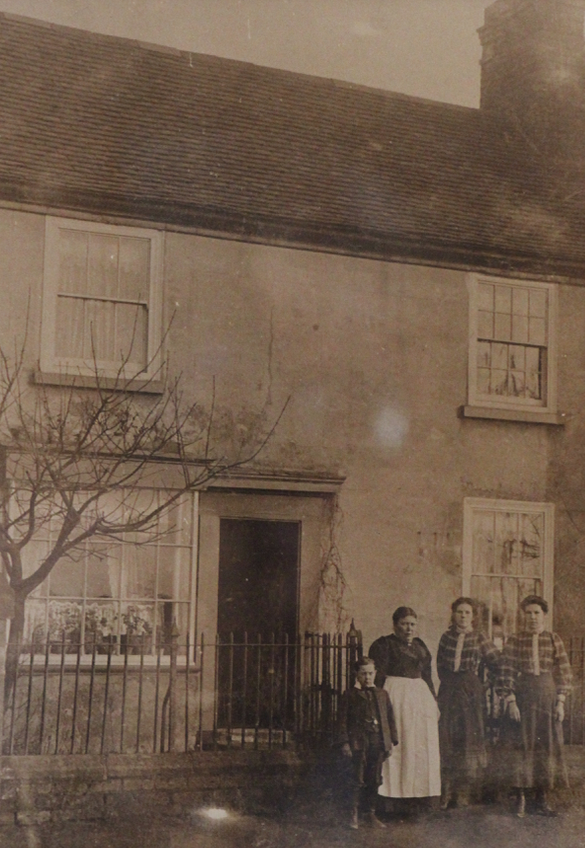 Members of Alan Turner's family In Sedgley - exact location unknown.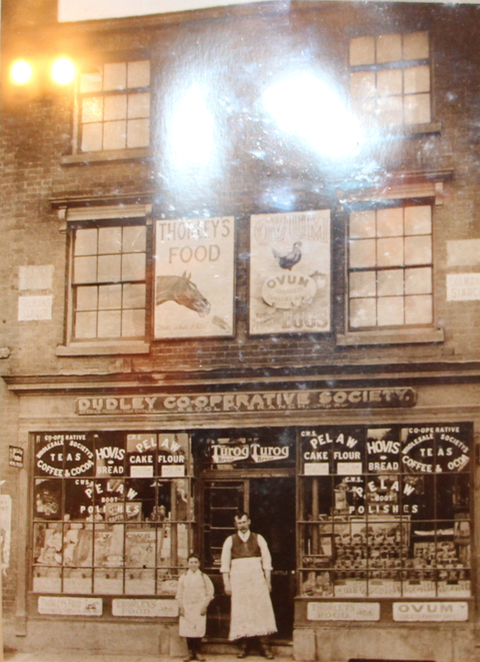 More members of Alan's family at Dudley Coop - when it was in Bull Ring Sedgley, early 20th century.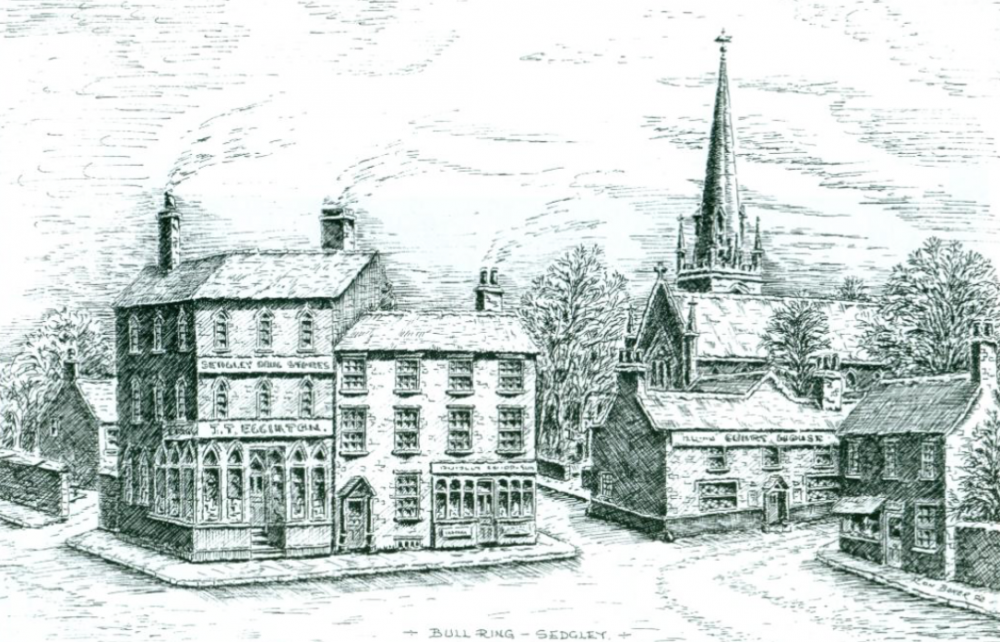 Bull Ring in 1900, by Ron Baker. Dudley Coop once occupied the location that is now Oliver Twist hairdressers, opposite the Court House pub across Dean Street. The arrangement of windows, and the number of floors are identical to those in Alan's photo. On the far left is Egginton's Chemist, which later extended its premises to the property between Coop and Egginton's in the middle of the block.
In the meantime we're most grateful to the flying start given us by Alan Turner, Margaret Woodhall, Kennedy Slater and Pam Parton among others.
A fascinating session was held at the All Saints' Friday Coffee Morning on 1st September, when Alan Turner showed us two shots from his family collection, one featuring relatives of his at Dudley Coop - which at the time was in the Bull Ring by Egginton's Chemists. (It was located elsewhere in the village at other times in its history.)
This is just the kind of local insight and memorabilia we are looking for in exhibition, which will be a showcase for our people's archive.
Once collected all material, and reminiscences relating to it, will be lodged with Dudley Archives.
'Days Out' series - a trip to Bucknell near Clun in Shropshire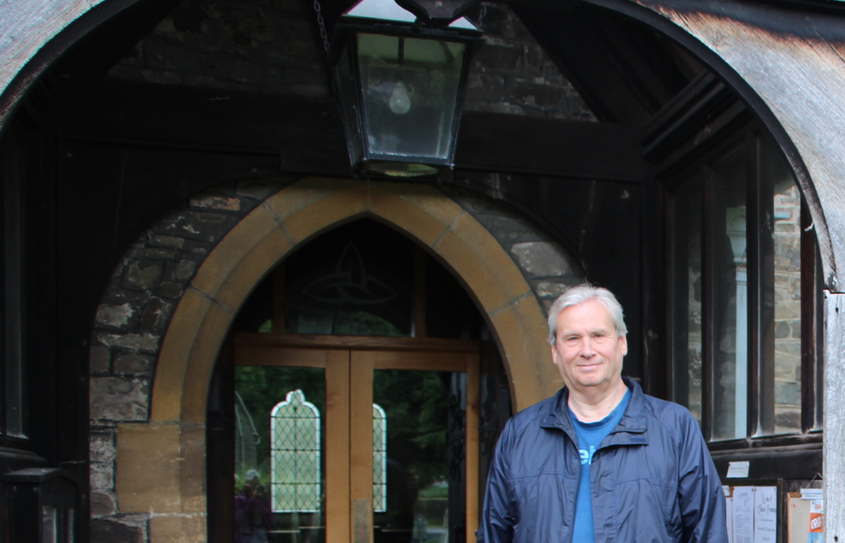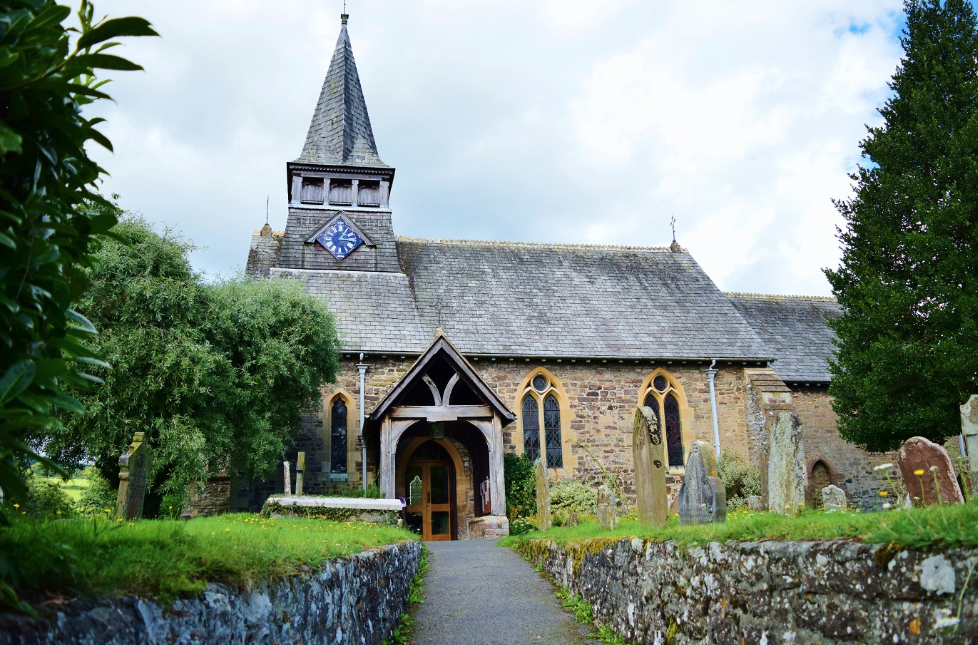 St Mary's Church, Bucknell, in south west Shropshire.
David Melhuish recommended Bucknell village in Shropshire as an interesting place for people to visit in our occasional 'days out with a religious connection' series - Bucknell residents have compiled a 'People's Archive' of stories - very similar to the personal reminiscences of Sedgley that we are collecting and recording.
The church is right out on the Welsh border, not far from Clun and Kington.
Bucknell People's Archive - a compendium of stories about their village.
St Mary's Church, Bucknell, Shropshire
You may also be interested in our 2013 outing to a nearby group of churches close to Bucknell in the Clun area, that are mentioned in AE Housman's 'A Shropshire Lad':
Clungunford, Clunbury and Clun
plus
A beautiful country church in Cornwall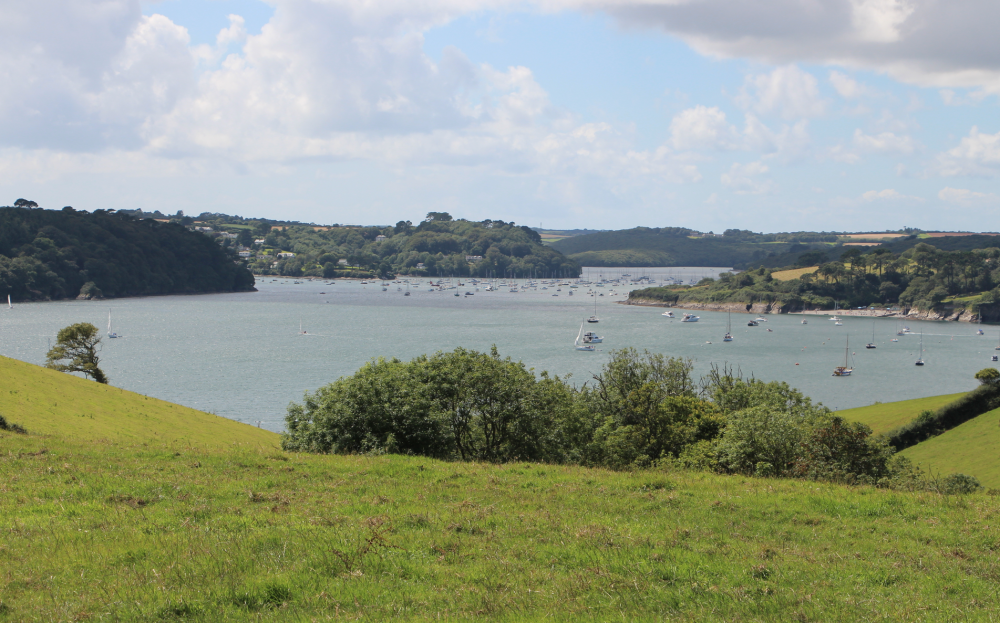 The view from Mawnan Parish Church in Cornwall.
A parish church in West Cornwall, St Mawnan, high above the Helford River, south of Falmouth, is the next of our 'Holiday Days Out' churches to be visited.
St Mawnan Church, near Falmouth
JAN'S INVESTITURE AS AN HONORARY LAY CANON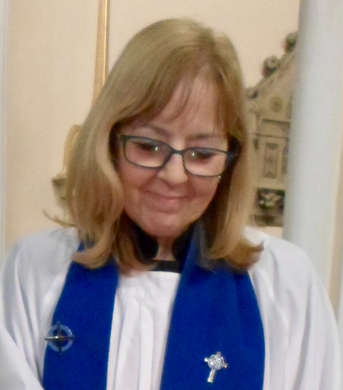 Our LLM Jan Humphries will be invested as an Honorary Lay Canon at Worcester Cathedral in September.
A date has now been chosen for the investiture of new Honorary Lay Canons in the Diocese of Worcester.
Jan Humphries, our LLM, will receive the honour at 5.30pm on Saturday 23rd September 2017 at Worcester Cathedral, during the Evensong Service.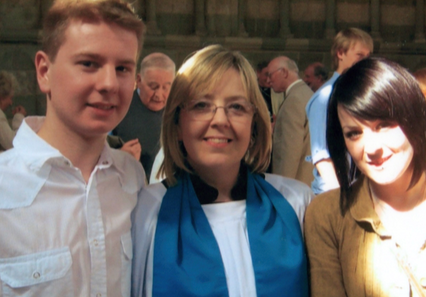 Jan received her blue 'reader's scarf' at Worcester Cathedral in 2008.
The title has been awarded by the Bishop in recognition of her many years of voluntary service to the parish. Jan has been especially busy during the Vacancy, when there were no ordained priests in the parish for over a year.
While Jan is already entitled to call herself 'Canon', the ceremony represents public recognition of her new status.
Keith our Churchwarden has organised a coach to attend from All Saints' - this is now full.
The coach will leave Vicar Street at 3pm on Saturday.
Baptism and weddings - bookings
If in doubt whether a Vestry Hour will be held at All Saints', and to avoid a wasted trip, call our Parish Secretary Gail:
01902 540289 between 10am-12noon, Monday - Friday.
Parish contact details
PARISH OFFICE
Address:
All Saints' Parish Office
Ladies Walk
Dudley
DY3 3UA
Phone number: 01902 540289
Our Administration Assistant is Gail Griffiths.
TEAM RECTOR
Revd Guy Hewlett
Gornal and Sedgley Team Ministry
All Saints, Sedgley
St Peters, Upper Gornal
St Andrews, The Straits
Phone and email contact details:
Phone: 01902 295164
email: guyhewlett18@gmail.com
TEAM VICAR
The Revd Catherine Mitchell
Team Vicar
Gornal and Sedgley Team Ministry
All Saints, Sedgley
St Peters, Upper Gornal
St Andrews, The Straits
Tel 01902 677897
revcatherinemitchell13@gmail.com
LICENSED LAY MINISTER
Honorary Canon Jan Humphries: 01902 661275
Other email addresses:
Keith Tomlinson, Churchwarden:
churchwardenkeith@allsaintssedgley.co.uk
John Anderson, Treasurer and Churchwarden:
treasurer@allsaintssedgley.co.uk
Jenny Lavender, Assistant Treasurer:
asstreasurer@allsaintssedgley.co.uk
David Bell: caretaker@allsaintssedgley.co.uk
Telephone Number: 07933 204132
The parish office is open 10am-12noon, Monday to Friday.
Information should be sent to Gail by Wednesday for inclusion in Sunday's pewsheet.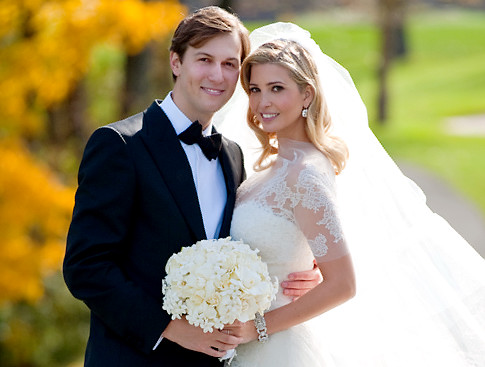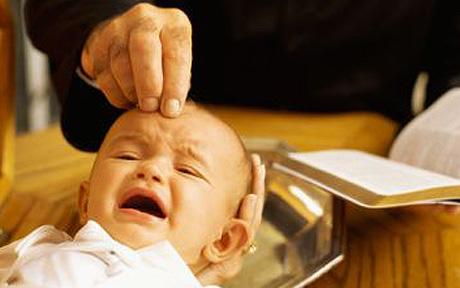 Arranging a wedding or baptism? - click here
Our website
If you'd like to contribute any information about forthcoming church events, write an article, or correct anything on the site, please send your information to Martin our website editor.