Welcome to the Gornal and Sedgley Team Ministry website.
Our parish includes All Saints' Church in Sedgley, St Andrew's in The Straits and St Peter's in Upper Gornal.
We've been a team ministry since 2005: team working allows us to provide spiritual and pastoral care to a wide area including Upper Gornal, the Straits and Sedgley.
We look forward to meeting you at one of the churches in our parish soon.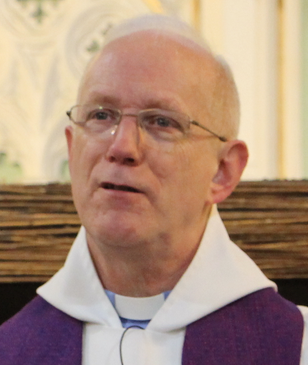 Revd Guy Hewlett (Team Rector, Gornal and Sedgley Team Ministry)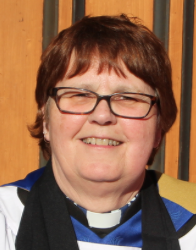 Revd Catherine Mitchell (Team Vicar, Gornal and Sedgley Team Ministry)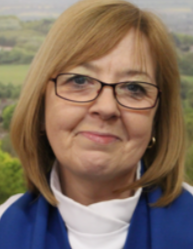 Canon Jan Humphries (Licensed Lay Minister, Gornal and Sedgley Team Ministry)
Gornal and Sedgley Team Ministry
SERVICES AND EVENTS AT ALL SAINTS'

Click here for a list of services and events at All Saints'
Please notify us of any services or events that are missing from the listings.
THE BEACON CHURCH MAGAZINE
LATEST CHURCH NEWS FROM THE PEWSHEET
All Saints' pewsheet Sunday 8th April 2018
Our Facebook site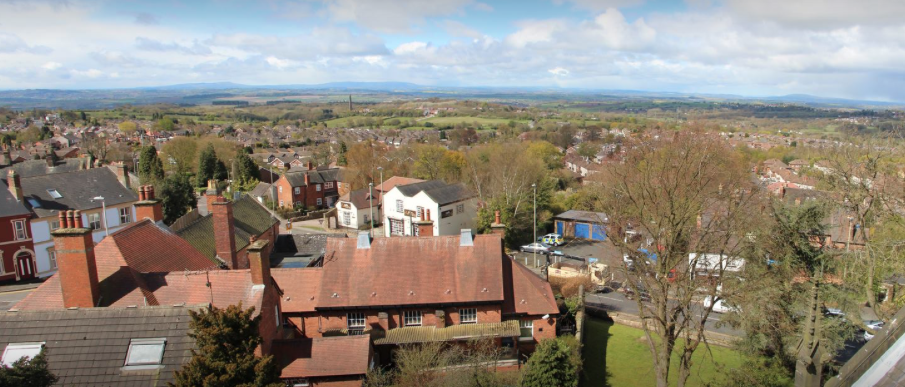 We've had a Facebook site for nearly 2 years now. It provides an added facility for communicating with other members of the church community and with our Team Ministry.
Who's Who at All Saints'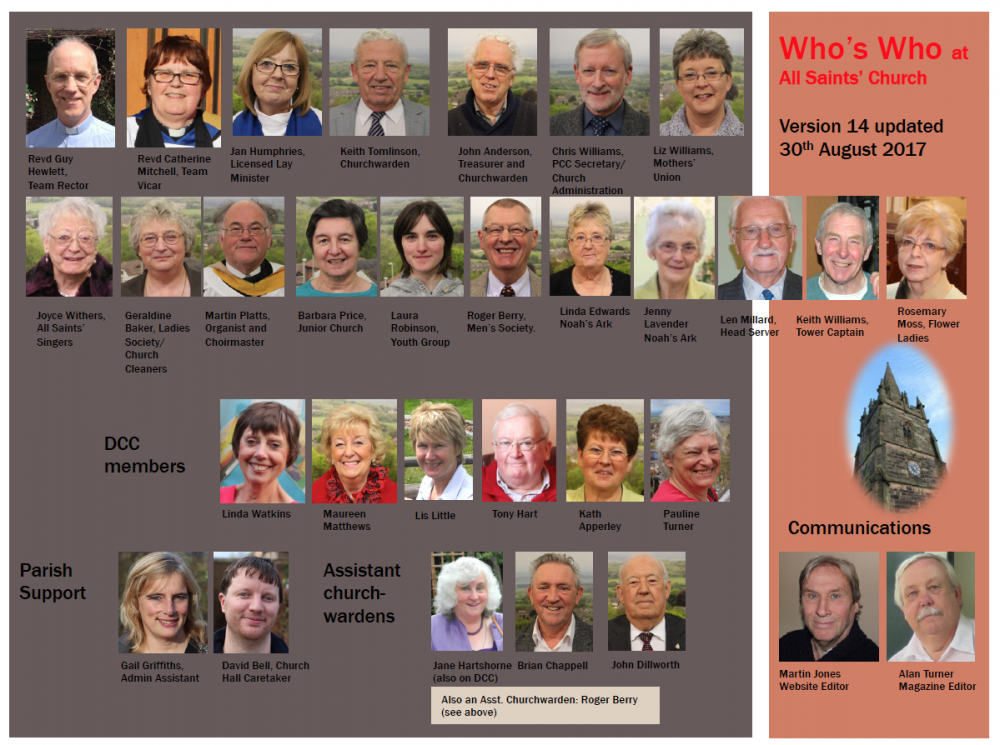 Click on the image above for a larger version of All Saints' Who's Who.
'VESTRY HOUR' - ENQUIRING ABOUT WEDDINGS AND BAPTISMS
If anyone wishes to enquire about weddings or baptisms, this will only be done on the first and third Sundays in each month at All Saints' Sedgley, from 12noon to 1.00pm.
FINAL ADDITIONAL LENT GROUP SESSION
A final Lent Group session - to replace the session missed through bad weather - will be held at the vicarage on Thursday 12th April at 7.30pm.
SPRINGTIME AROUND WORCESTER'S CHURCHES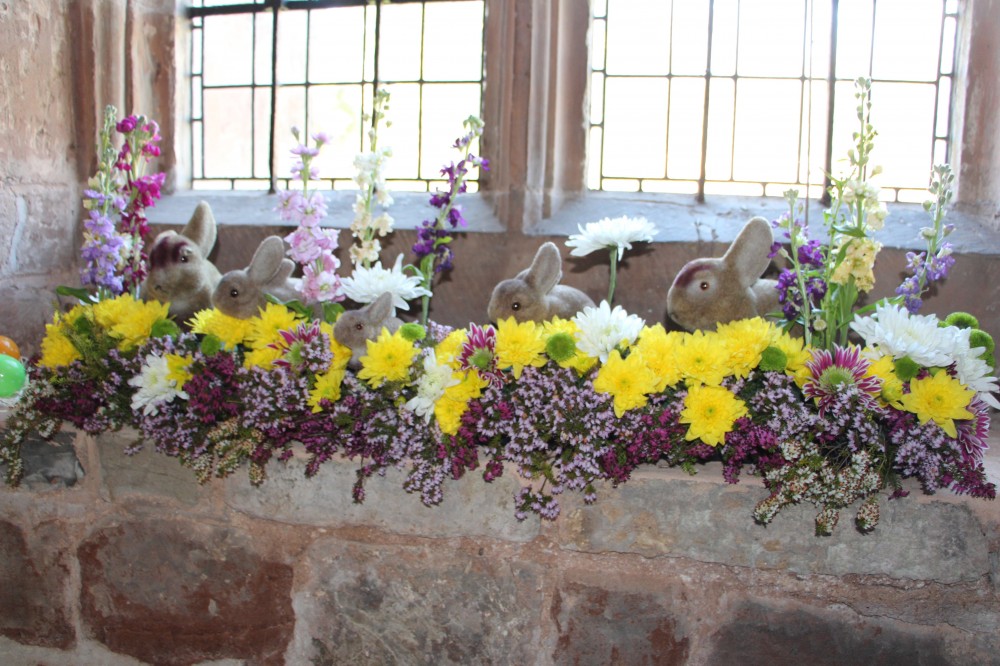 An Eastertide display complete with bunnies at St Mary Magdalene, Broadwas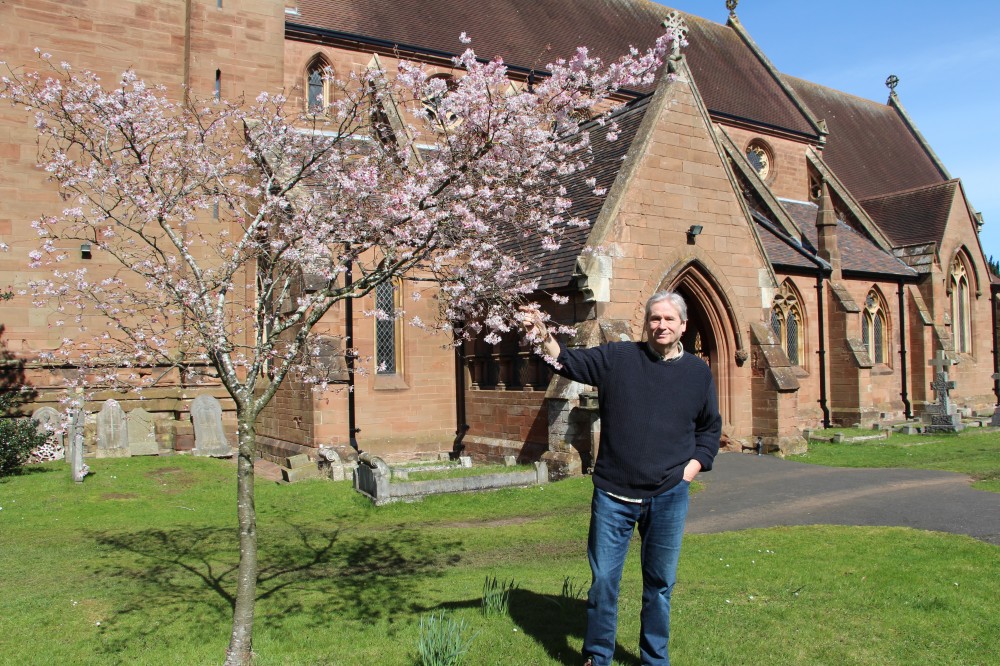 The churchyard in bloom at St Philip and St James, Hallow.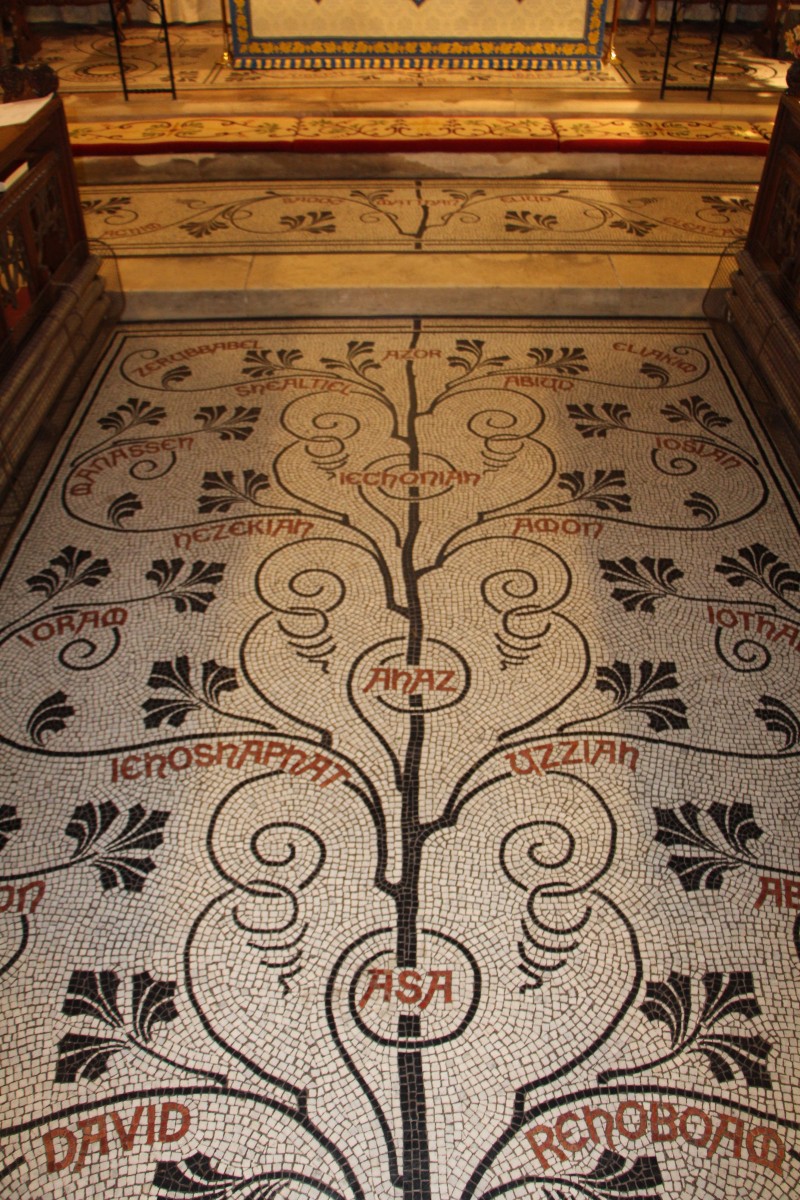 The 'Tree of Jesse' mosaic in the chancel at St John the Baptist, Claines, tracing the lineage of Jesus.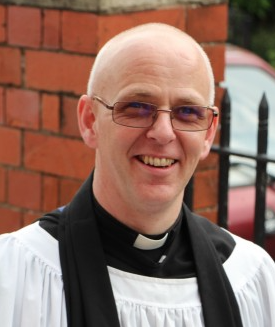 By happy coincidence Martin and Magda bumped into our former Team Vicar The Revd Andy Stand on their visit to Claines.
Martin and Magda travelled to Worcester on a two day trip to explore another set of churches for their continuing series 'Days Out with a Religious Connection'.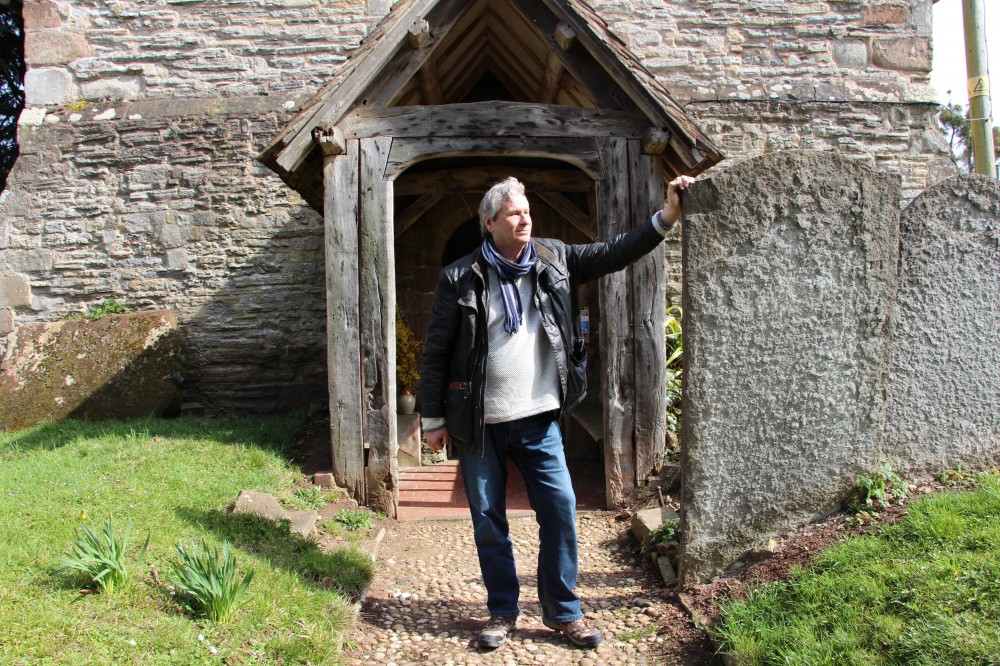 Giant gravestones by the porch at All Saints' Spetchley, where there are superb albaster effigies of the Berkeley family.
On Day One they met up with our former Vicar Revd Andy Stand at Claines Church north of Worcester where Andy was providing cover for Holy Communion on Thursday morning; they then continued westwards to Broadwas, the abandoned Saxon Church at Brockhampton - and St Leonard's Cotheridge.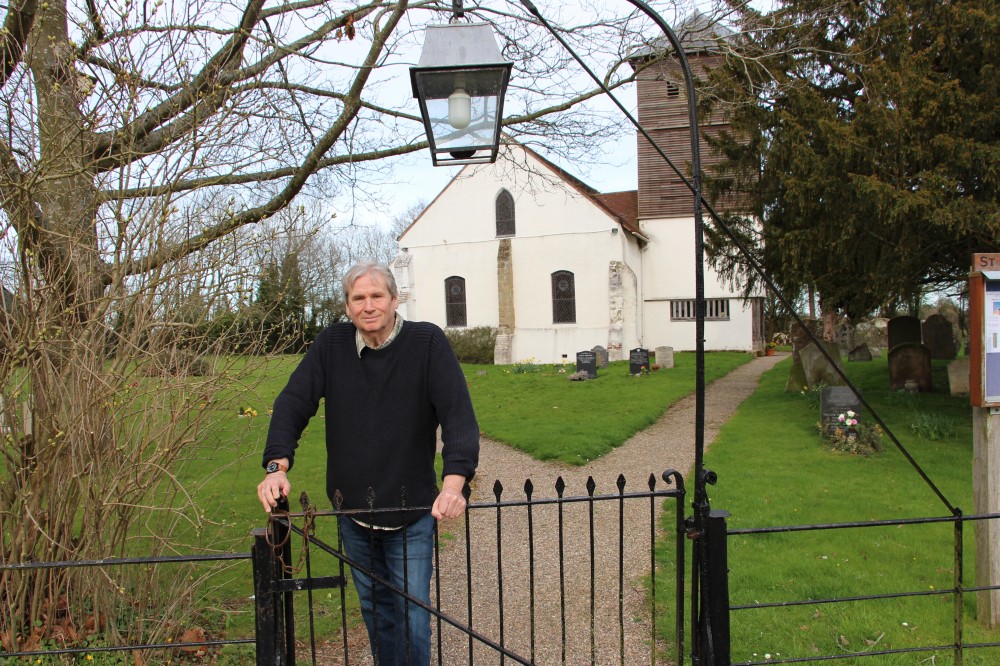 St Leonard's Church, Cotheridge.
On Day Two they visited churches to the east and south east of Worcester, ending at Spetchley Park Gardens and visiting the ancient All Saints' Church in the grounds of the visitor attraction.
Churches around the periphery of Worcester - Day One: North and West Worcester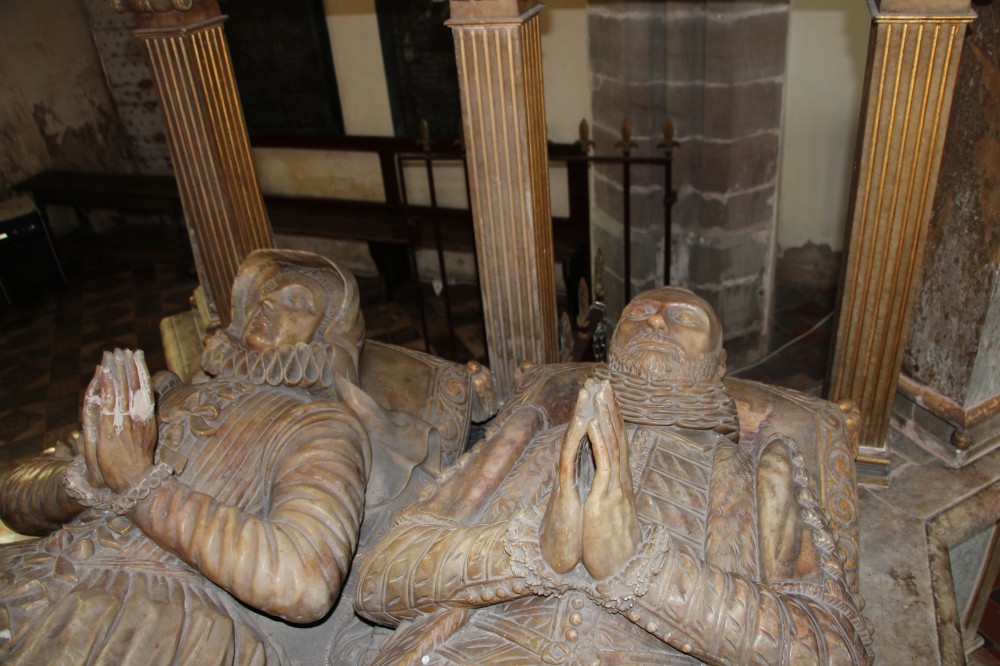 Day Two featured a visit to the Berkeley family chapel at All Saints' Spetchley.
Churches around the periphery of Worcester - Day Two: East, and South East Worcester
QUIZ NIGHT
Gail writes:
"There will be a quiz night on Saturday 21st April at 7.30pm in the meeting room at All Saints' church hall.
£10 per team of four which will include a cob." (err, presumably one each!)
BARBARA'S RESEARCH MAKES THE FRONT PAGE!
WORLD WAR ONE EXHIBITION - EXPRESS AND STAR FEATURE AND APPEAL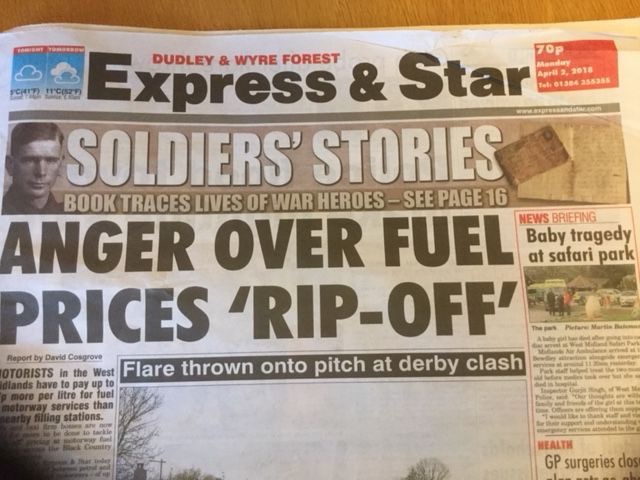 A full page feature appeared in the Express and Star on Easter Monday about Barbara Price's impressive research into the lives of those who served, and those who fell from this area in the Great War.
The article encourages their relatives to come forward with photos, documents and memorabilia for an exhibition in May 2018.
The exhibition will take place on Saturday 5th and Sunday 6th May in the Church Hall.
Anyone with information should contact Barbara at:
ww1archive@allsaintssedgley.co.uk
The full feature can be viewed here:
Express and Star feature on the Great War Sedgley and District Fallen
BANNERS ANNOUNCE EASTERTIDE AT ALL SAINTS'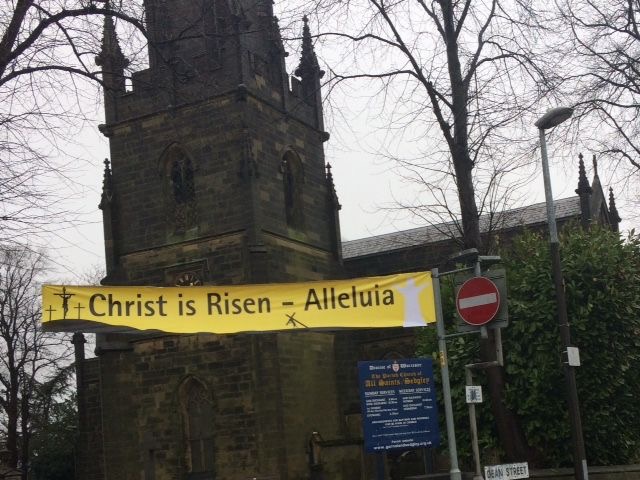 Two eye-catching banners - one at our Vicar Street entrance and one on the graveyard fence in Gospel End Street - have been erected at All Saints' to announce the season of Eastertide to the village.
After a peaceful and reflective set of daily Holy Week services, Easter Sunday was a joy and delight for the many who attended the 10.30am service:
Judy Clements said: "Absolutely fabulous service this morning. Church was buzzing, everybody chatting, no one seemed in a hurry to go home - they were just enjoying the friendship of the church. Well done Guy. God Bless."
ROUTE CHANGE HAILED A SUCCESS FOR PALM SUNDAY PROCESSION AT ALL SAINTS'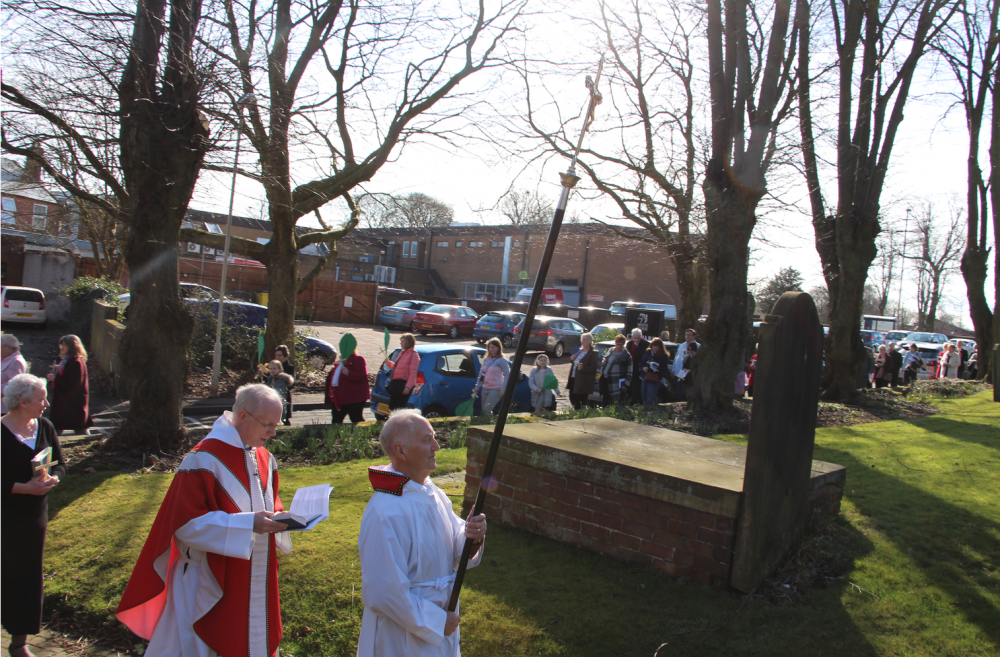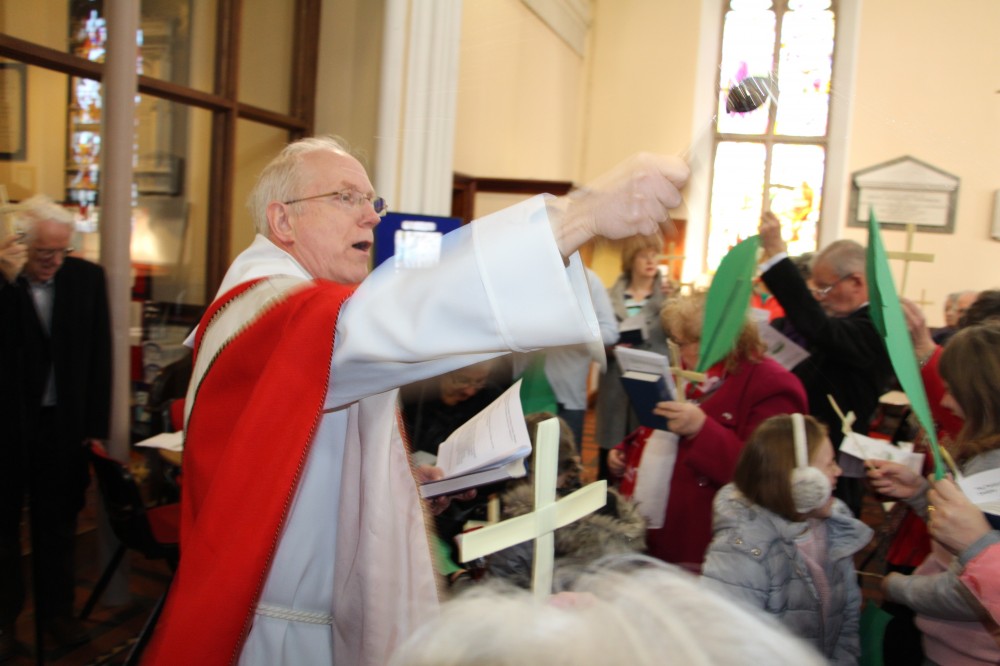 We began our Palm Sunday Communion Service at the back of church at 10.30am, where Revd Guy blessed our palms and sprinkled us with holy water from an 'Aspergillum' (a Holy Water Spraying Vessel).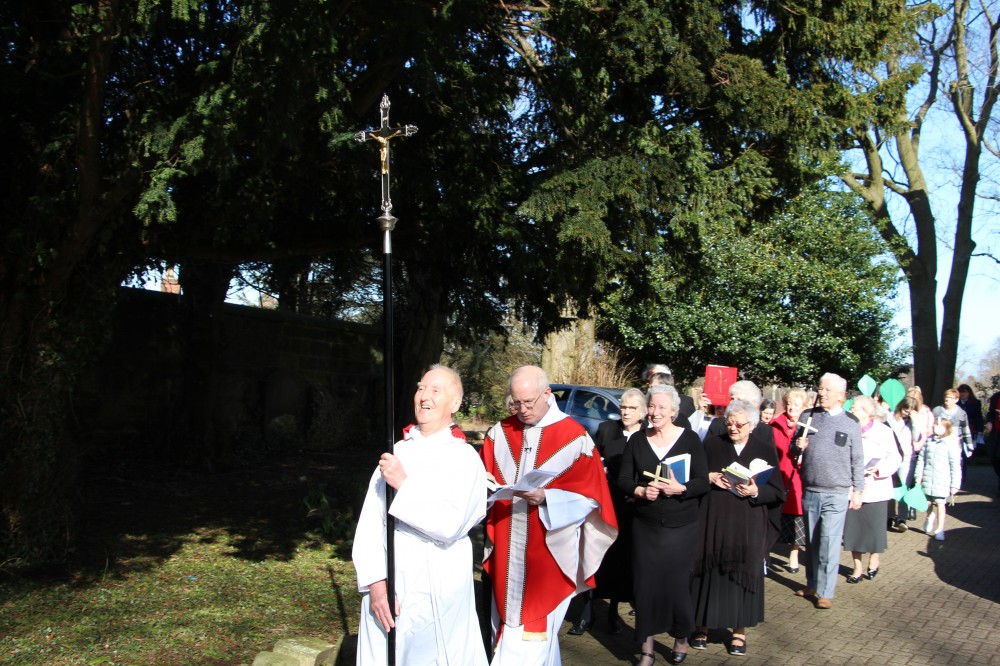 Roy Watkins our Crucifer led us out of church straight up the path in the direction of the Vicarage; then we turned left along Vicar Street.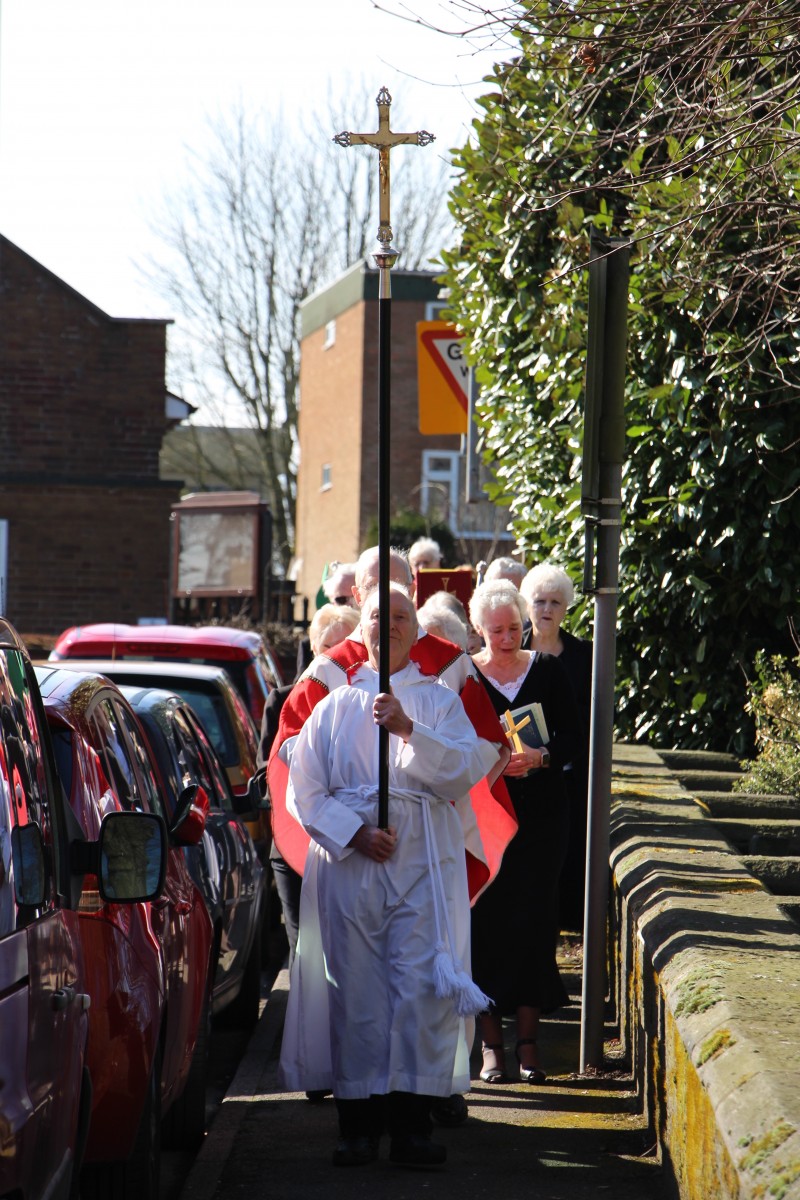 We turned left down Dean Street to the pathway near the Court House, thence back into church.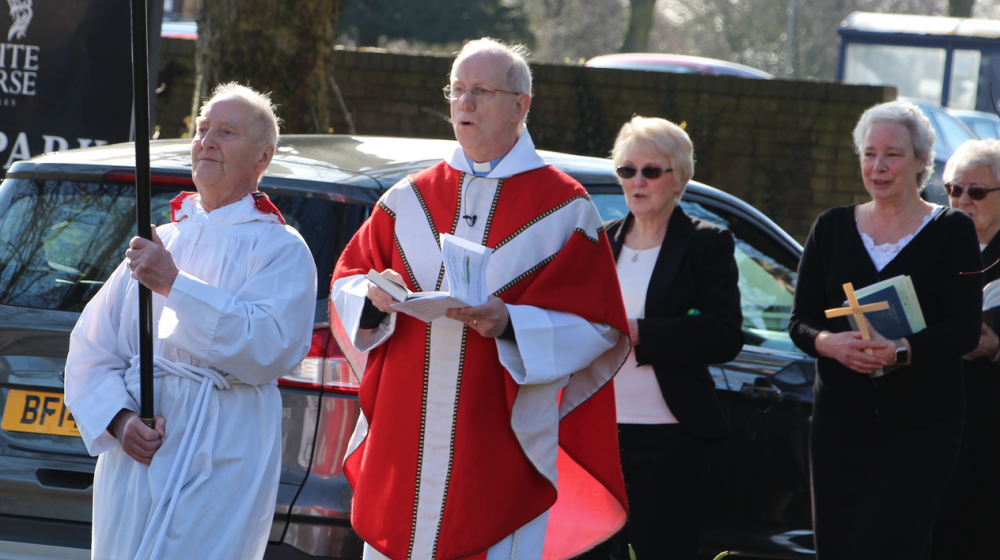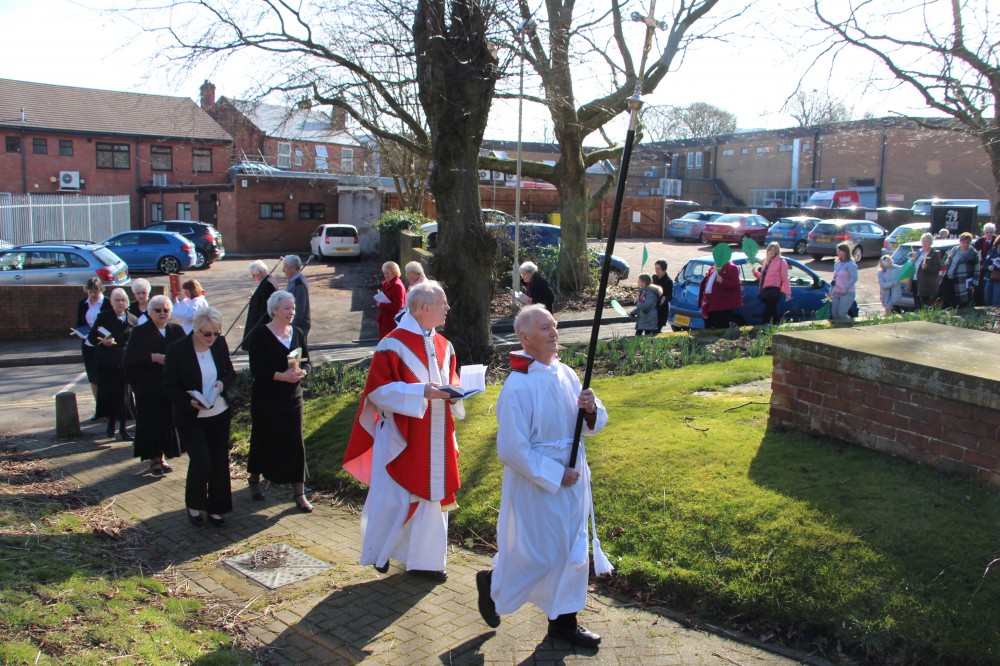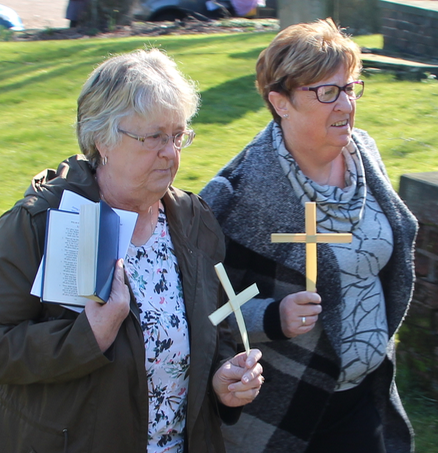 For several years past the procession has begun in the Church Hall and crossed Vicar Street, holding up traffic in the process, then straight up the main pathway to church.
The change in arrangements worked very well - and blessed by some lovely spring weather, it was a welcome variation on an old Palm Sunday tradition.
More pictures of Palm Sunday 2018
PILGRIMAGE TO SANTIAGO DE COMPOSTELA

The final part of the reality show about the Pilgrimage to Santiago de Compostela has now been screened.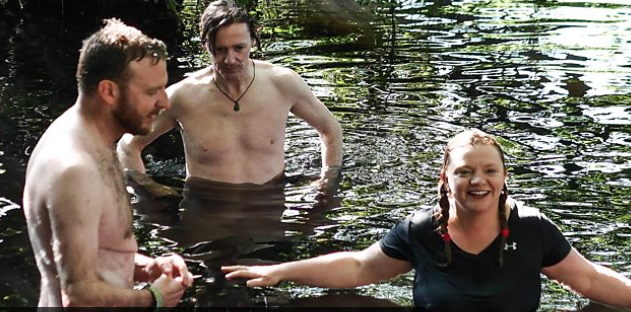 You will recall that our former rector Revd Stephen Buckley first undertook the 'Portuguese Camino' nearly five years ago. He walked the 150-mile, 18-day sponsored pilgrimage walk from Porto in Portugal to Santiago de Compostela in Spain.
The last episode of the celebrity documentary show was shown on Good Friday - when the team covered the final 100 miles of the northern route to the Cathedral of St James in Santiago - and then travelled on by bus to the coastal cliffs at Cape Finisterre.
The series has been intriguing by virtue of its exploration of contemporary views of religion and spirituality revealed through the shared experience of a group of celebrities on a pilgrimage.
BBC 2 The Road to Santiago on iPlayer - Part 3
A reminder of Stephen's pilgrimage:
Stephen Buckley's Pilgrimage 2013
PRAYING FOR DUDLEY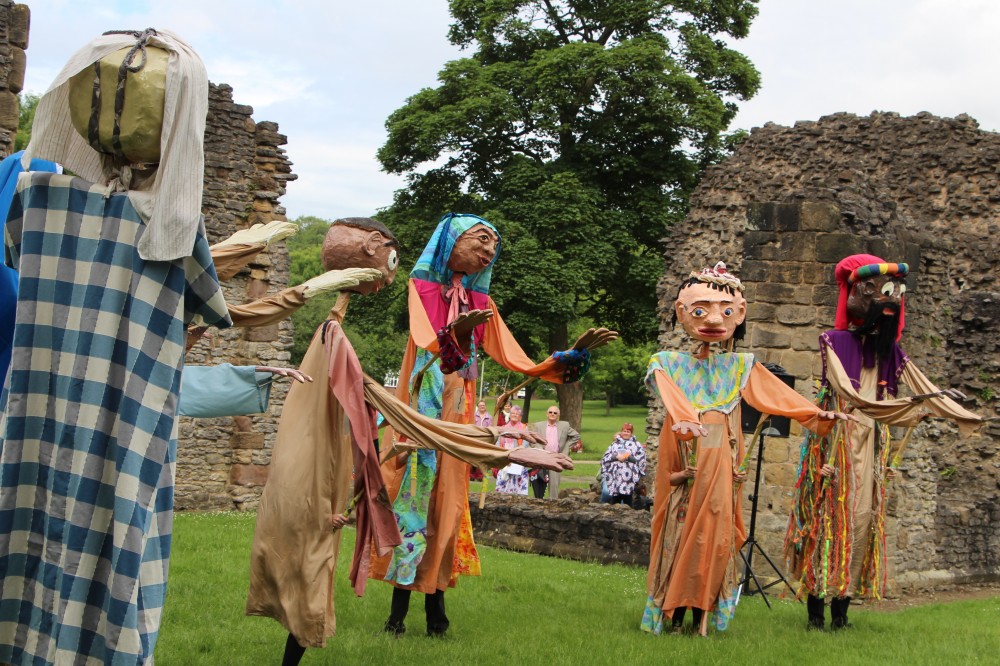 Giant puppets at last year's Praying for Dudley event in Priory Park.
THIS YEAR'S PRAYING FOR DUDLEY event is on Sunday 20th May from 2.30pm till 4pm at Priory Park, Dudley, DY1 4EU.
ARCHIVE WEB CONTENT
Periodically older news items need to be cleared from the Home Page to accommodate new material.
Some items that have appeared on the Home Page of this website covering January-March 2018 have now been archived and are available here:
Baptism and weddings - bookings
If in doubt whether a Vestry Hour will be held at All Saints', and to avoid a wasted trip, call our Parish Secretary Gail:
01902 540289 between 10am-12noon, Monday - Friday.
Parish contact details
PARISH OFFICE
Address:
All Saints' Parish Office
Ladies Walk
Dudley
DY3 3UA
Phone number: 01902 540289
Our Administration Assistant is Gail Griffiths.
TEAM RECTOR
Revd Guy Hewlett
Gornal and Sedgley Team Ministry
All Saints, Sedgley
St Peters, Upper Gornal
St Andrews, The Straits
Phone and email contact details:
Phone: 01902 295164
email: guyhewlett18@gmail.com
TEAM VICAR
The Revd Catherine Mitchell
Team Vicar
Gornal and Sedgley Team Ministry
All Saints, Sedgley
St Peters, Upper Gornal
St Andrews, The Straits
Tel 01902 677897
revcatherinemitchell13@gmail.com
LICENSED LAY MINISTER
Canon Jan Humphries: 01902 661275
Other email addresses:
Keith Tomlinson, Churchwarden:
churchwardenkeith@allsaintssedgley.co.uk
John Anderson, Treasurer and Churchwarden:
treasurer@allsaintssedgley.co.uk
Jenny Lavender, Assistant Treasurer:
asstreasurer@allsaintssedgley.co.uk
David Bell: caretaker@allsaintssedgley.co.uk
Telephone Number: 07933 204132
The parish office is open 10am-12noon, Monday to Friday.
Information should be sent to Gail by Wednesday for inclusion in Sunday's pewsheet.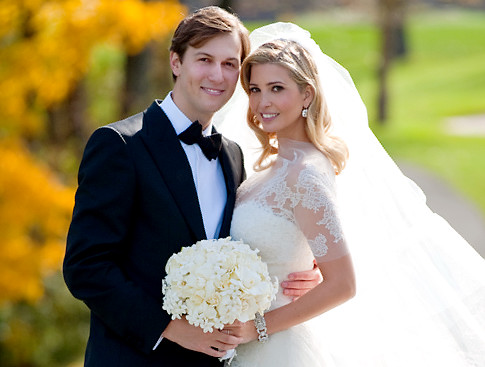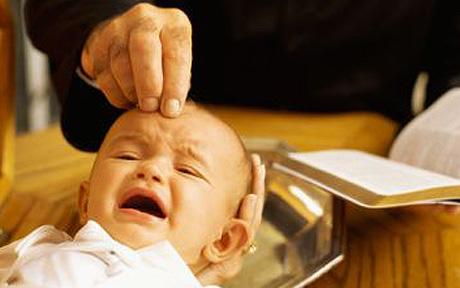 Arranging a wedding or baptism? - click here
Our website
If you'd like to contribute any information about forthcoming church events, write an article, or correct anything on the site, please send your information to Martin our website editor.