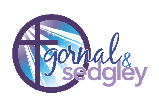 Welcome to the Gornal and Sedgley Team Ministry website.
Our parish includes All Saints' Church in Sedgley, St Andrew's in The Straits and St Peter's in Upper Gornal.
We've been a 'team ministry' since 2005 - team-working allows us to provide spiritual and pastoral care to a wide area including Upper Gornal, the Straits and Sedgley.
Once the present crisis is over, we look forward to meeting you at one of the churches in our parish.
CORONAVIRUS/COVID-19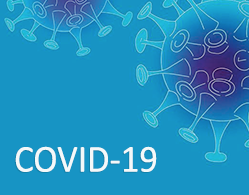 The current crisis with the Covid-19 pandemic has unfortunately led to all our churches being closed.
We are doing our best to keep in touch with everyone in difficult circumstances, and are currently experimenting using Zoom, an application that allows congregations to meet online.
If you should need to talk to someone, and/or request them to pray for you, here is our team - please call or email them: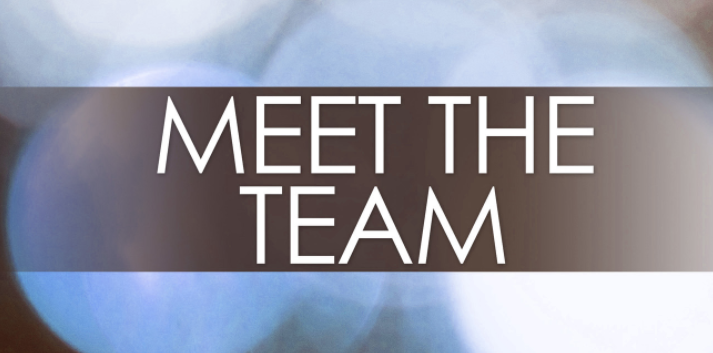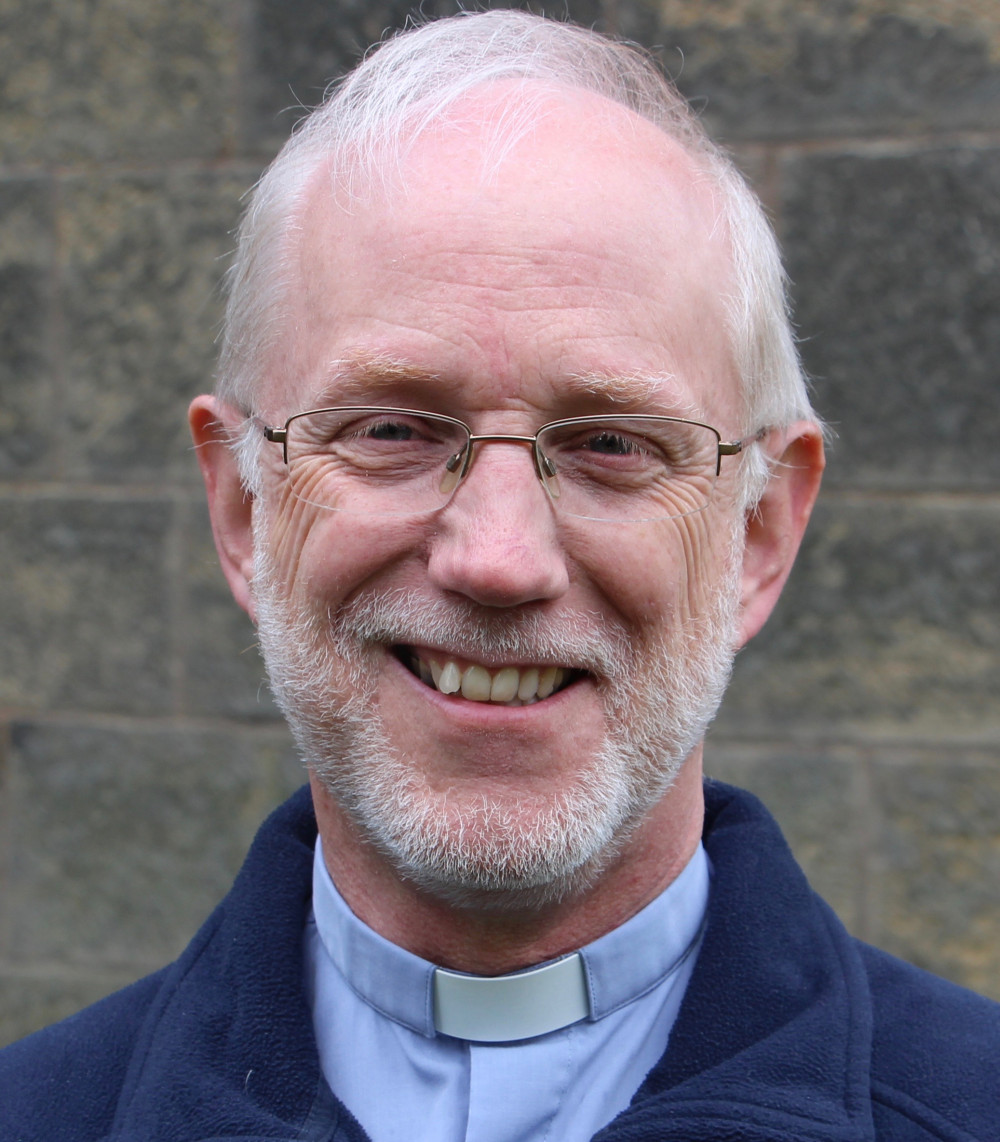 Revd Guy Hewlett, Team Rector
Phone: 01902 295164
email: guyhewlett18@gmail.com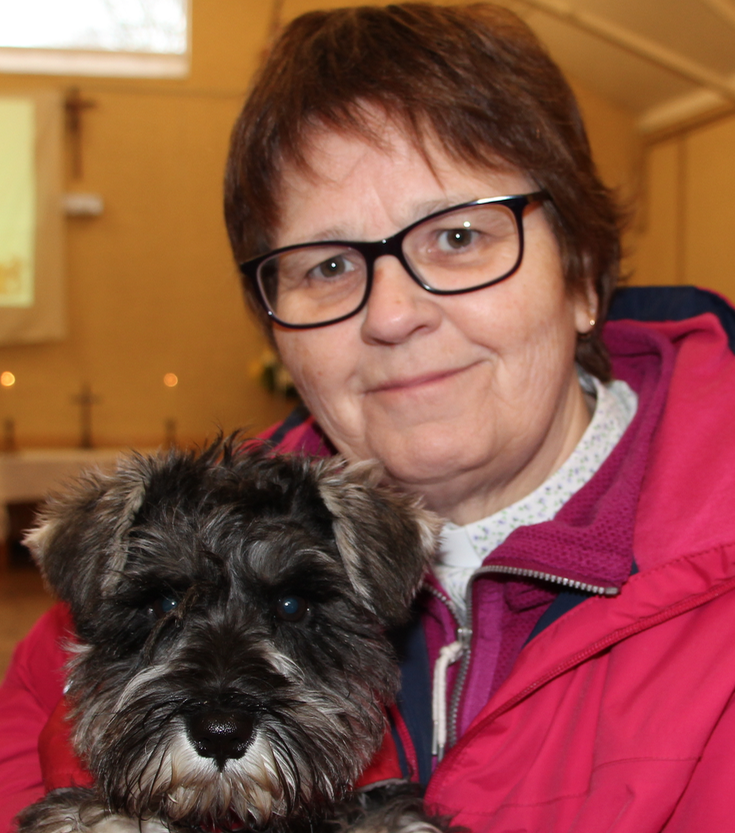 Revd Catherine Mitchell - Team Vicar
Tel 01902 677897
revcatherinemitchell13@gmail.com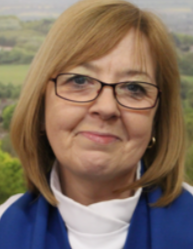 Canon Jan Humphries, Licensed Lay Minister
Tel: 01902 661275
Mobile: 07954 314102
AN EXCELLENT ARTICLE ON THE FUTURE OF OUR CHURCHES BY OUR ARCHDEACON IN THE JULY/AUGUST MAGAZINE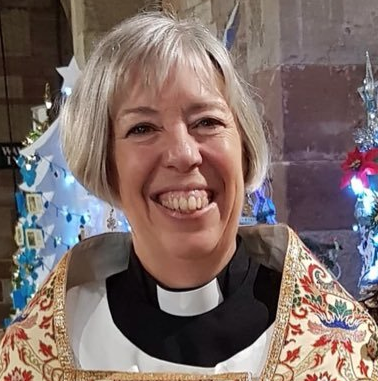 The current July/August issue of our church magazine contains a thought-provoking article about the future of our church buildings.
The pandemic has brought many of the issues that already existed around the viability and future existence of our buildings to the fore.
Our Archdeacon Nikki Groarke has written an uncompromising challenge to all congregations in the Diocese, to reexamine where and how we worship in the future.
ST ANDREW'S LEADS THE WAY WITH OUR FIRST 'LED' SERVICE SINCE LOCKDOWN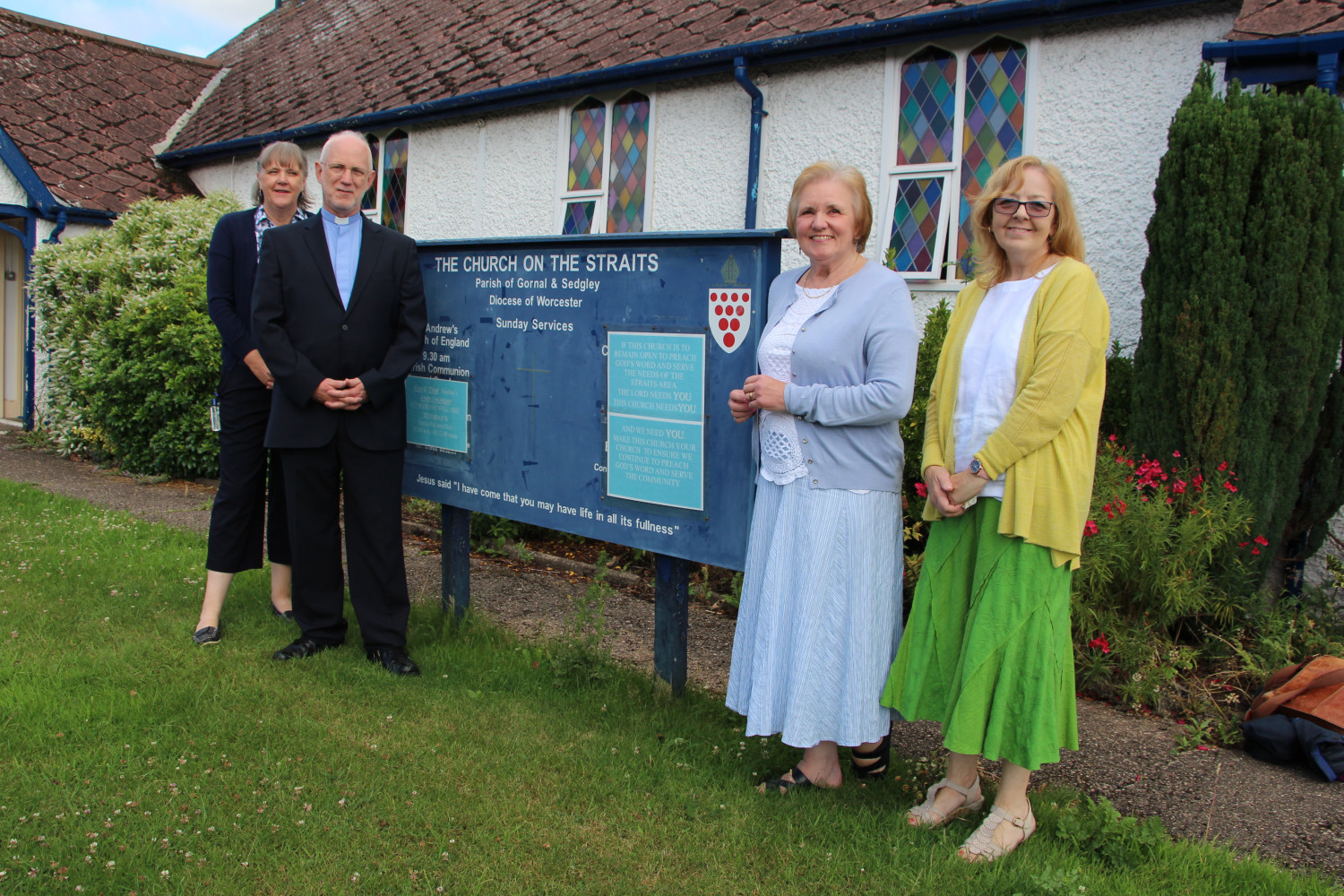 St Andrew's held a very well-organised service on the morning of Sunday 5th July, at 9.30am.
On arrival, worshippers were greeted at the usual door, and asked to register - then to sanitise their hands.
Face masks were not supplied - but worshippers could bring and wear their own.
They were then led to a pew - the benches had been put together to allow more distance between rows, and there was only one designated spot per pew.
The service, led by Canon Jan Humphries, lasted 15-20 minutes; there was some music played, but no singing.
After the service worshippers left, one by one, from the vestry door.
Very many congratulations to everyone who organised this first return to something like normality in our worship.
...FOLOWED BY A 2.30PM SERVICE AT ALL SAINTS' ALSO ON SUNDAY 5TH JULY 2020
ALL SAINTS' HAD 15 MINUTES OF SIMPLE 'LED' PRAYER BY REVD CATHERINE MITCHELL AT 2.30PM; THE CHURCH THEN REMAINED OPEN FOR PRIVATE PRAYER UNTIL 3.30PM.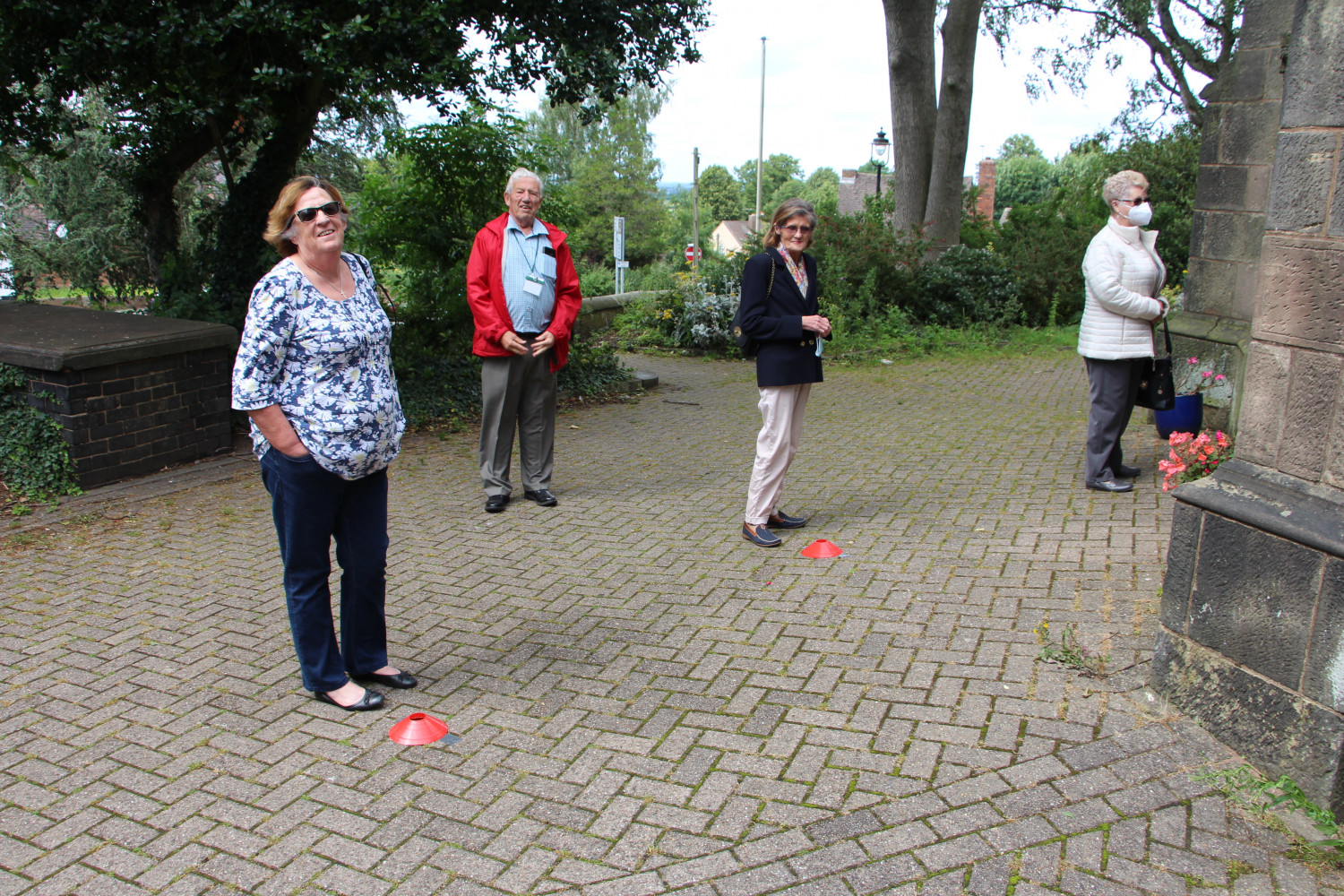 Distancing markers kept people the right distance apart while queuing to enter church.
There was a chance to catch up with people we hadn't seen for some time after the service.
PRAYING AND MEETING TOGETHER DURING THE CRISIS - USING ZOOM
During the Covid crisis we are using 'Zoom' to 'meet virtually', via the internet.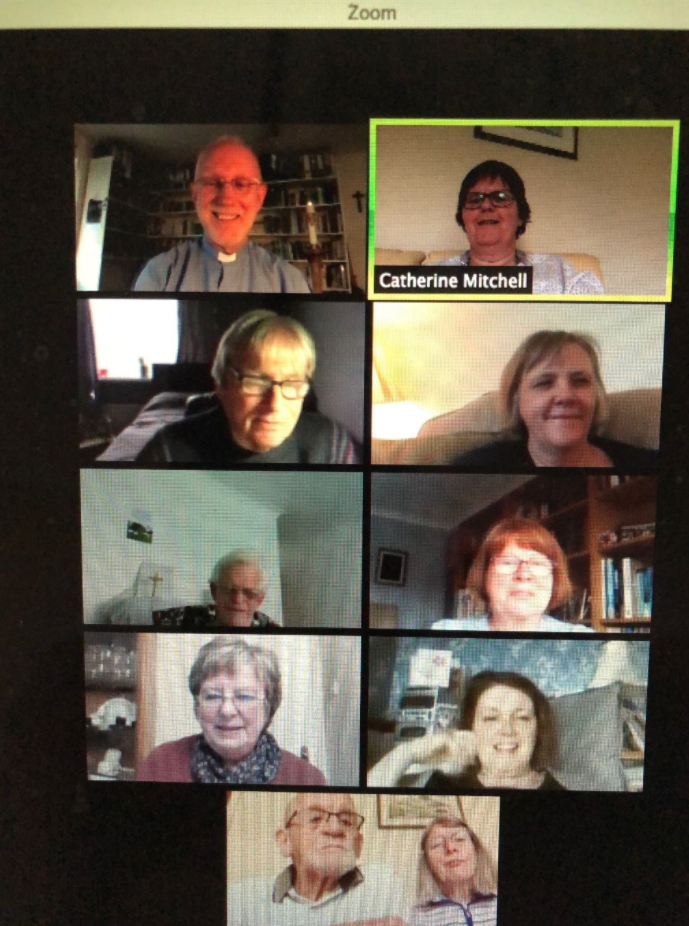 Although we have begun short services at our churches, we continue with our programme of online services and meetings on Sundays and during the week, using Zoom:
Sunday 9:30am Holy Communion – this is 'live' on Zoom and then posted on Facebook and our website - it lasts about 30 minutes.
10:30am prayer/worship (not on Zoom) - praying through the Sunday liturgy individually but hopefully at the same time! – This is available through the email News Groups and includes links to hymns and a printed sermon and is usually emailed out on the Saturday before.
11:30am Zoom coffee fellowship – bring your own coffee to your computer and see and hear some of your church friends; for about 40 minutes.
4pm Singing Angels children's singing group on Zoom, and then via the website. This is an encouraging and lively session!
6:30pm Compline on Zoom, about 20 minutes. A quiet and reflective service.
7.15pm - Sedgley 'Churches Together' unite in prayer on Zoom.
Tuesday 2:30pm Prayer meeting on Zoom – about 30 minutes following the Prayer in Isolation leaflet.
Thursday 8.00pm Fellowship Group on Zoom and open to all. We spend some time with each other and reflect on a scripture reading.
Tuesday/Wednesday/Thursday 9:15am Parish Prayer on Zoom – an informal time of prayer as when we're meeting in our buildings, where we share the Gospel reading for the day and pray quietly for about 15 minutes.
BACKDROPS FOR THE NEXT ALL SAINTS' 'WHO'S WHO' - WHICH ONE IS YOUR FAVOURITE?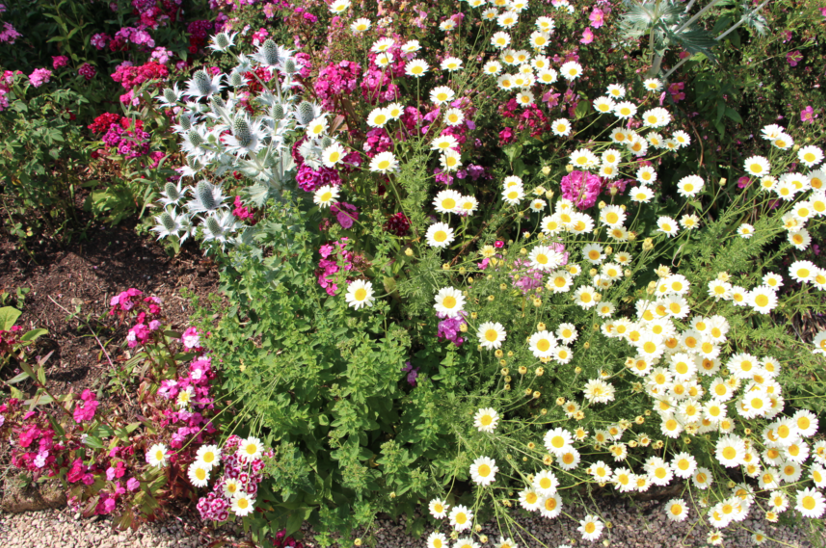 The beautiful summer days have provided some wonderful displays of flowers at National Trust properties.
When the current conditions abate, we hope to produce a new Who's Who board for All Saints'... for the past 10 years we have used scenes of natural beauty as a backdrop.
Click the link below to view a selection of images from Hidcote Manor Gardens near Stratford upon Avon - which one is your favourite?
Floral backdrops - Hidcote Manor Gardens
SAFEGUARDING
The Parish of Gornal and Sedgley takes the issue of safeguarding very seriously.
Ensuring that children and young people as well as adults are kept safe whilst in our care is an integral part of our church life.
If you or someone you know feels unsafe a list of people who can help is available on this link:
People to contact if you feel unsafe
Discussing and/or booking a Wedding or Baptism
THE BEACON PARISH MAGAZINE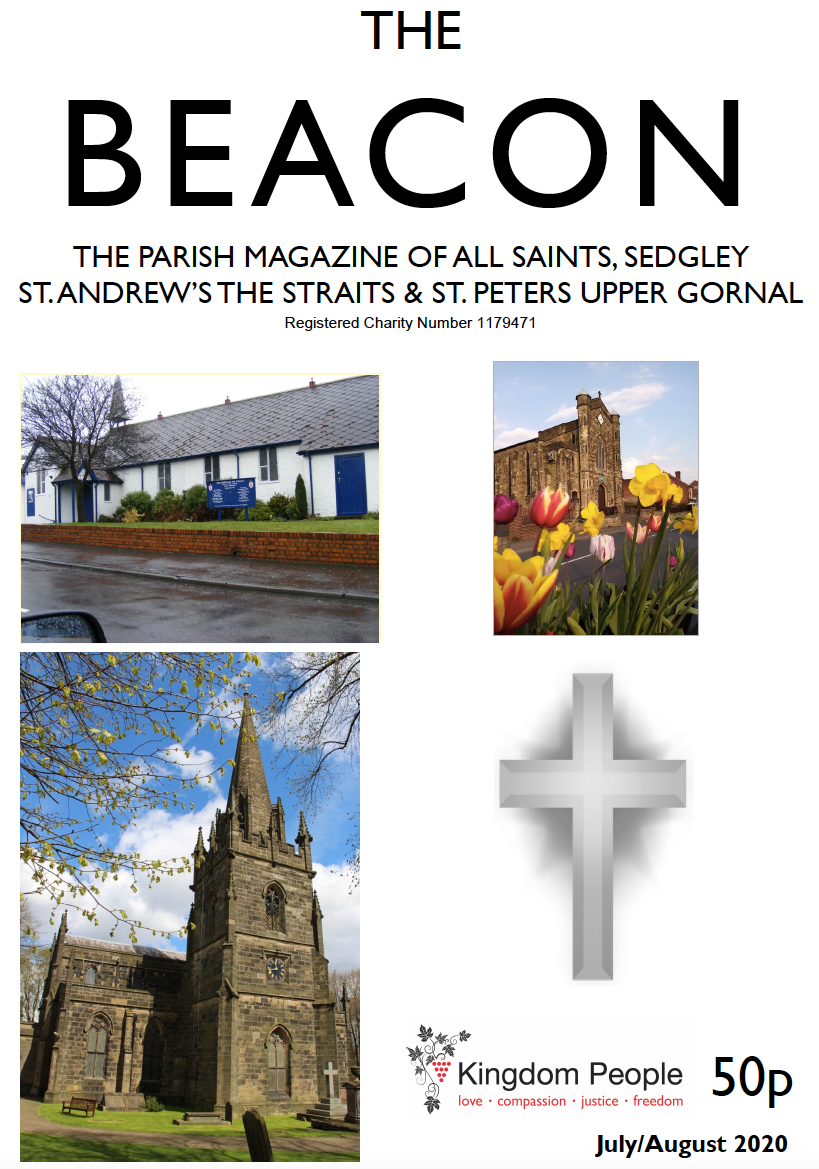 NOTICE SHEET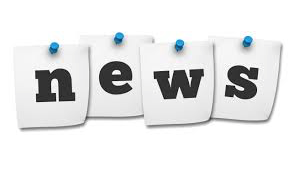 This is our weekly Parish 'Notice Sheet' - it's a 'What's On' that contains news and arrangements for online worship across our 3 churches:
Our pew sheet contains readings for use on Sunday:
Our Facebook site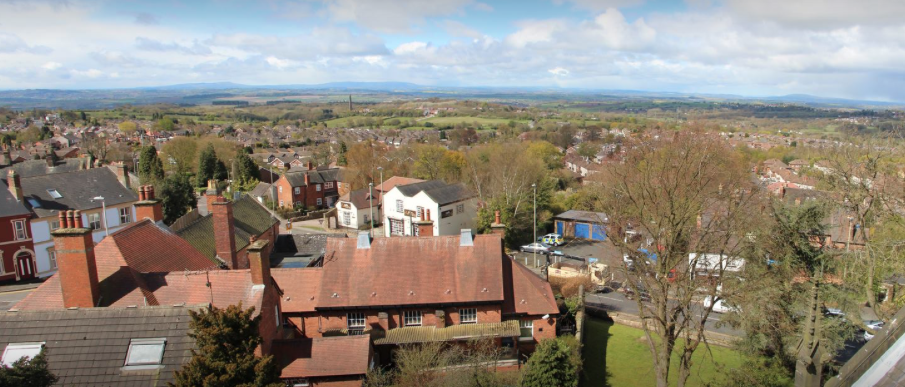 Our Facebook site provides an added facility for communicating with other members of our church community and with our Team Ministry.
PARISH OFFICE
Address:
All Saints' Parish Office
Ladies Walk
Dudley
DY3 3UA
Phone number: 01902 540289
Our Administration Assistant is Gail Griffiths.
Other contact email addresses:
Keith Tomlinson, Churchwarden:
churchwardenkeith@allsaintssedgley.co.uk
John Anderson, Treasurer and Churchwarden:
treasurer@allsaintssedgley.co.uk
Jenny Lavender, Assistant Treasurer:
asstreasurer@allsaintssedgley.co.uk
Our website
If you'd like to contribute any information about forthcoming church events, write an article, or correct anything on the site, please send your information to Martin our website editor.