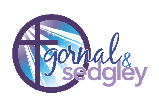 Welcome to the Gornal and Sedgley Team Ministry website.
Our parish includes All Saints' Church in Sedgley, St Andrew's in The Straits and St Peter's in Upper Gornal.
We've been a 'team ministry' since 2005 - team-working allows us to provide spiritual and pastoral care to a wide area including Upper Gornal, the Straits and Sedgley.
Once the present crisis is over, we look forward to meeting you at one of the churches in our parish.
CORONAVIRUS/COVID-19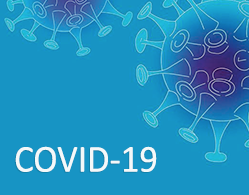 The current crisis with the Covid-19 pandemic has unfortunately led to all our churches being closed.
We are doing our best to keep in touch with everyone in difficult circumstances, and are currently experimenting using Zoom, an application that allows congregations to meet online.
If you should need to talk to someone, and/or request them to pray for you, here is our team - please call or email them: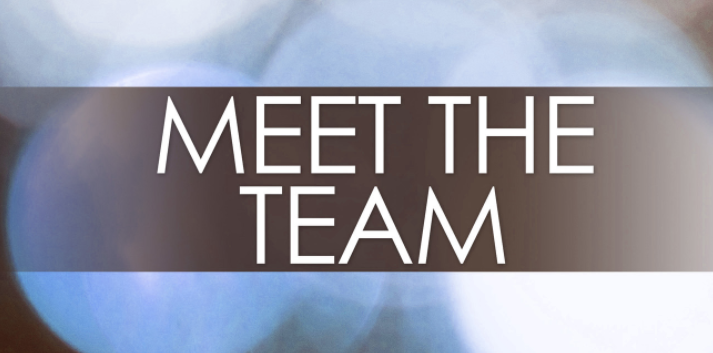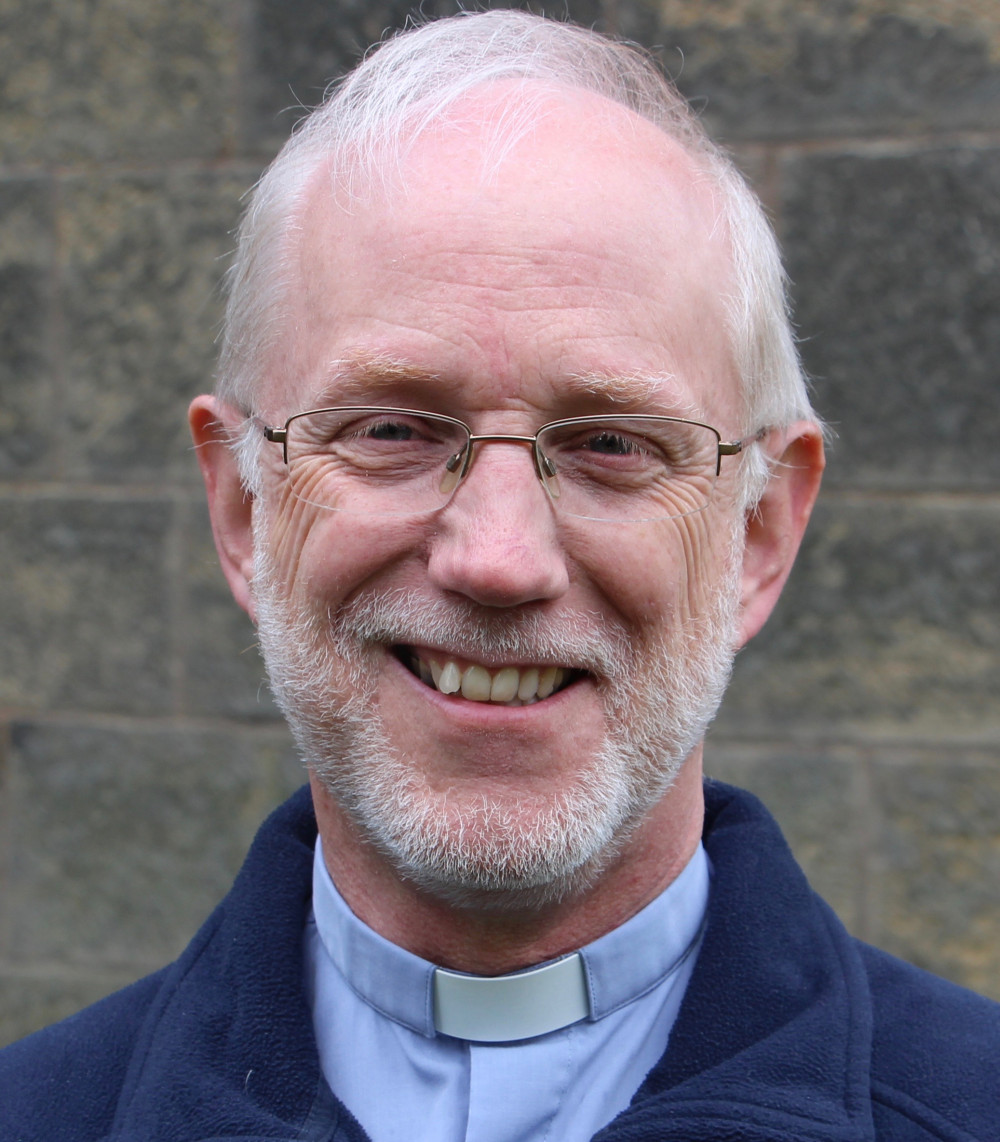 Revd Guy Hewlett, Team Rector
Phone: 01902 295164
email: guyhewlett18@gmail.com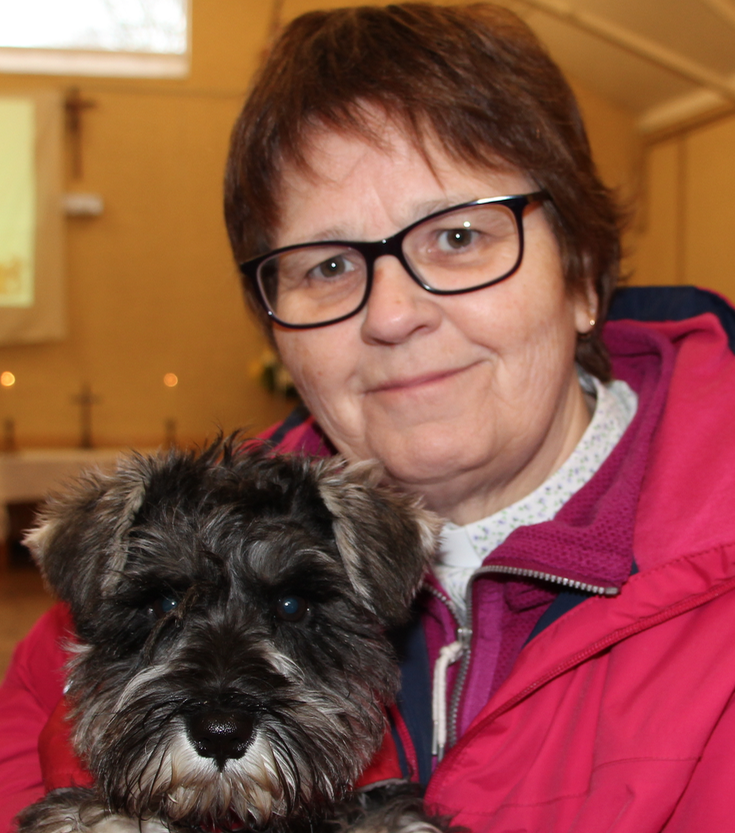 Revd Catherine Mitchell - Team Vicar
Tel 01902 677897
revcatherinemitchell13@gmail.com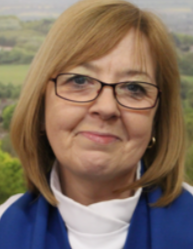 Canon Jan Humphries, Licensed Lay Minister
Tel: 01902 661275
Mobile: 07954 314102
REMEMBERING ALICE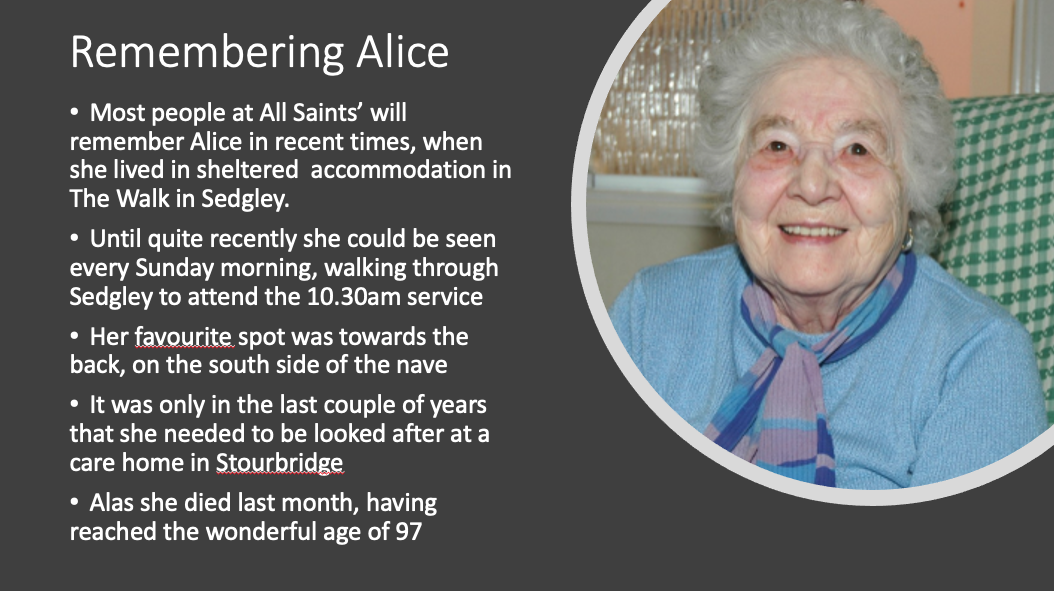 Thank you to everyone who took time to remember Alice Bradley, our beloved church member at All Saints', whose funeral was held on Wednesday 27th May 2020 at 2pm.
Alas only her family were permitted to attend the service at Beacon Hill Cemetery. Canon Jan Humphries led the graveside service.
Jan tells us that at some point when circumstances allow, we hope to organise a memorial service for Alice.
Alice's daughter Trish composed a wonderful poem for her funeral, in memory of Alice:
All Saints' congregation may wish to view a short tribute to Alice in photos and captions, compiled for our recent Tuesday Afternoon Prayer Meeting:
SOME BRILLIANT NEWS!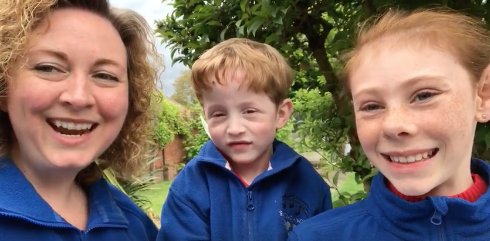 Over the last couple of years Claire Cox has been exploring a call from God to ordained ministry. I am really pleased to be able share that Claire heard from Bishop John on Thursday the 21st May that she has been selected for training for ordination.
Please pray for Claire, Paul, Amelia and Albert as Claire now explores where she will study - and for the whole family as they work out the practicalities of what this means for them all.
Guy

TONY STEVENTON
It is with great sadness that we announce the death of Tony Steventon, who died earlier this week from pneumonia in Russells Hall Hospital (unrelated to Covid-19).
All Saints' Church members will remember Tony, who was a regular attender at our Friday Coffee Mornings.
Tony was married to Chris, who was Judy Clements', Di's and Mike Edwards' sister.
Please pray for the family at this sad time.
Unfortunately due to the current restrictions, people apart from close family cannot attend the service.
It will be held on Tuesday 2nd June at 10.30am, at Gornal Wood Crematorium.

Since the crisis began we have been assembling and using various prayer resources to help people in their homes to continue to worship.
You will find links a selection of prayers, liturgies and videos on this page:
Prayer resources during the Pandemic
WEBSITE CHANGES
Following a recent meeting on 'Zoom', Revd Guy, Revd Catherine and I are reviewing the content and presentation of the information on this website.
You may notice some changes, and there will be some experimentation with format and content to try to achieve the best solution on this and other pages over the coming days and weeks.
Please bear with us while we do this... we are striving to make information clearer and more easily accessible for all our users, whether they be first-time viewers of our site, or existing church members.
Martin Jones, Web Editor 18/4/20
PRAYING AND MEETING TOGETHER DURING THE CRISIS - USING ZOOM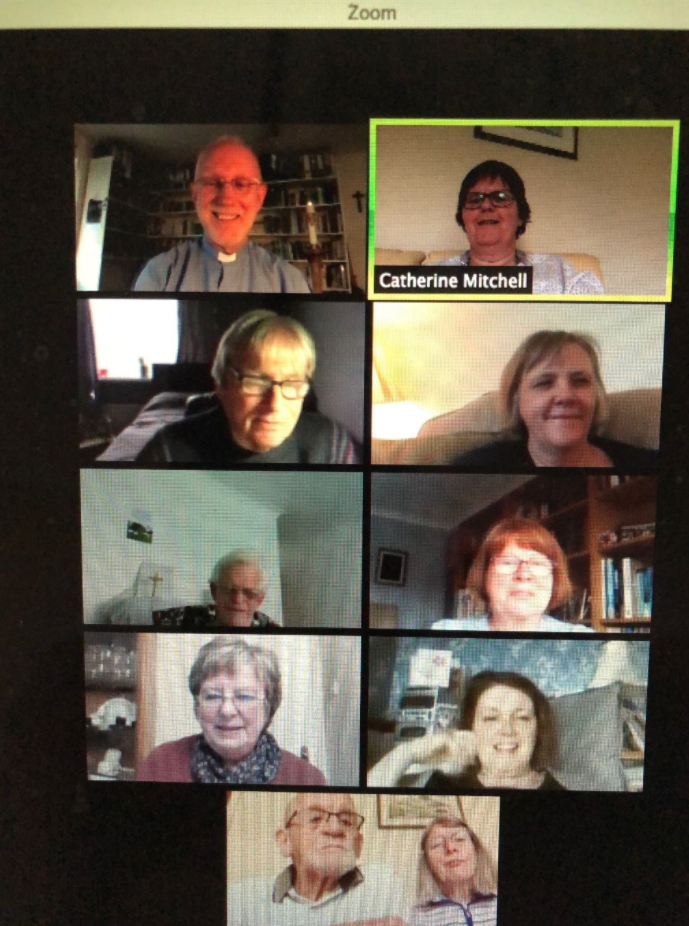 Here is the programme of online services and meetings using Zoom for this week:
Sunday 9:30am Holy Communion – this will be 'live' on Zoom and then posted on Facebook and our website and will last about 20 minutes.
10:30am prayer/worship (not on Zoom) - praying through the Sunday liturgy individually but hopefully at the same time! – This is available through the email News Groups and includes links to hymns and a printed sermon and is usually emailed out on the Saturday before.
11:30am Zoom coffee fellowship – bring your own coffee to your computer and see and hear some of your church friends; for about 40 minutes.
4 pm Singing Angels on Zoom and then via the website. This is an encouraging and lively session!
6:30pm Compline on Zoom, about 20 minutes. A quiet and reflective service.
Tuesday 2:30pm Prayer meeting on Zoom – about 30 minutes following the Prayer in Isolation leaflet.
Thursday 8.10 pm Fellowship Group on Zoom and open to all. We will spend some time with each other and reflect on a scripture reading.
Tuesday/Wednesday/Thursday 9:15am Parish Prayer on Zoom – an informal time of prayer as when we're meeting in our buildings, where we share the Gospel reading for the day and pray quietly for about 15 minutes.
SAFEGUARDING
The Parish of Gornal and Sedgley takes the issue of safeguarding very seriously.
Ensuring that children and young people as well as adults are kept safe whilst in our care is an integral part of our church life.
If you or someone you know feels unsafe a list of people who can help is available on this link:
People to contact if you feel unsafe
Discussing and/or booking a Wedding or Baptism
THE BEACON PARISH MAGAZINE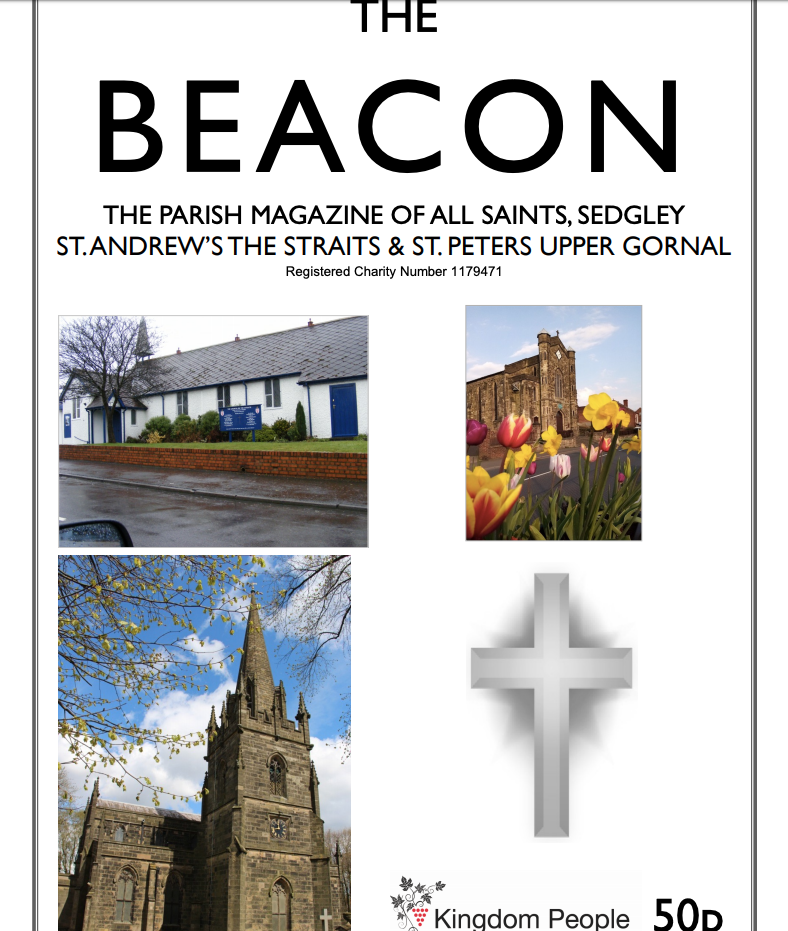 NOTICE SHEET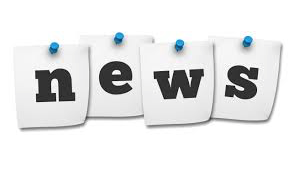 This is our weekly Parish 'Notice Sheet' - it's a 'What's On' that contains news and arrangements for online worship across our 3 churches:
Our pew sheet contains readings for use on Sunday:
Our Facebook site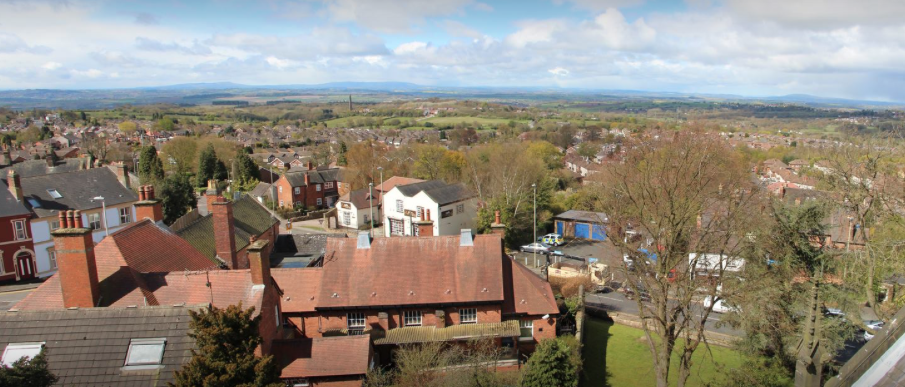 Our Facebook site provides an added facility for communicating with other members of our church community and with our Team Ministry.
PARISH OFFICE
Address:
All Saints' Parish Office
Ladies Walk
Dudley
DY3 3UA
Phone number: 01902 540289
Our Administration Assistant is Gail Griffiths.
Other contact email addresses:
Keith Tomlinson, Churchwarden:
churchwardenkeith@allsaintssedgley.co.uk
John Anderson, Treasurer and Churchwarden:
treasurer@allsaintssedgley.co.uk
Jenny Lavender, Assistant Treasurer:
asstreasurer@allsaintssedgley.co.uk
The parish office is open 10am-12noon, Monday to Friday.
Our website
If you'd like to contribute any information about forthcoming church events, write an article, or correct anything on the site, please send your information to Martin our website editor.