Welcome to the Gornal and Sedgley Team Ministry website.
Our parish includes All Saints' Church in Sedgley, St Andrew's in The Straits and St Peter's in Upper Gornal.
We've been a team ministry since 2005: team working allows us to provide spiritual and pastoral care to a wide area including Upper Gornal, the Straits and Sedgley.
We look forward to meeting you at one of the churches in our parish soon.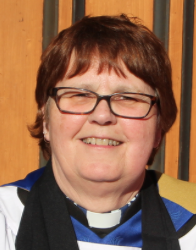 Revd Catherine Mitchell (Team Vicar)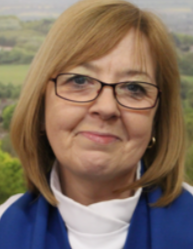 Jan Humphries (Licensed Lay Minister)
Gornal and Sedgley Team Ministry
SERVICES AND EVENTS AT ALL SAINTS', ST ANDREW'S AND ST PETER'S

Click here for a list of services and events at All Saints', St Andrew's and St Peter's
Please notify us of any services or events that are missing from the listings.
LATEST NEWS ON THE PEWSHEET:
BEACON MAGAZINE
Who's Who at All Saints'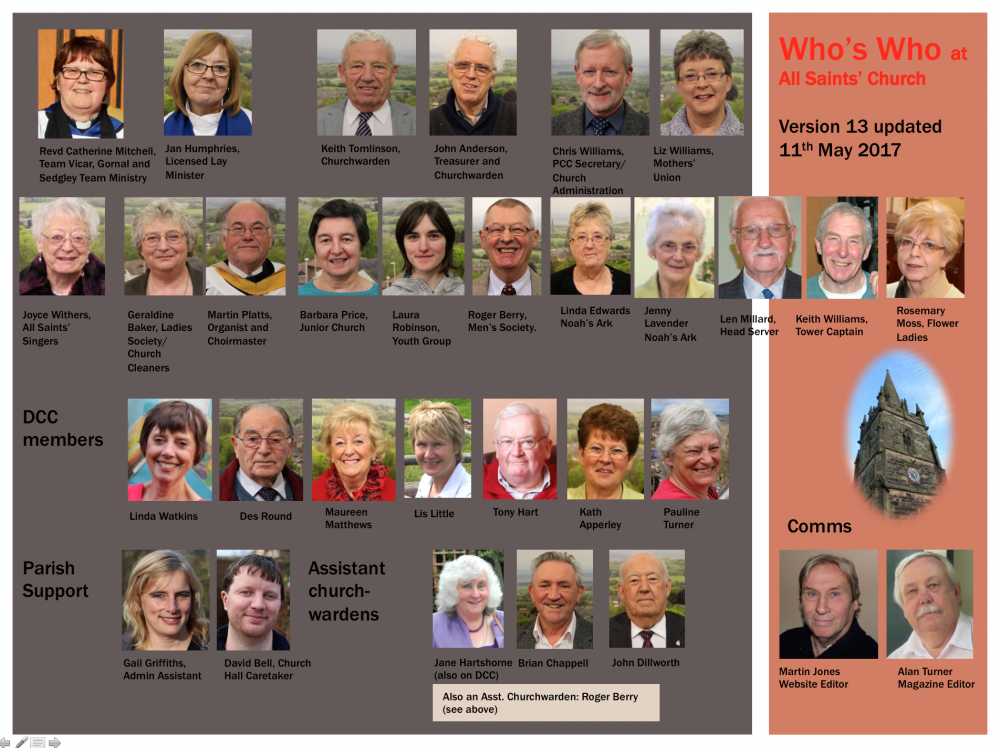 Click on image to enlarge
Pop into our Coffee Club on Friday morning 10.30am-12.00noon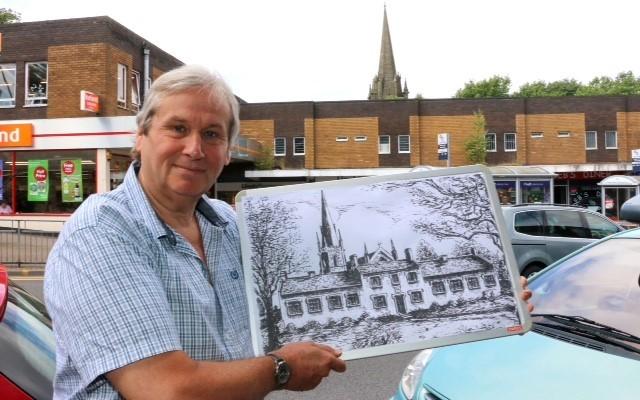 The former All Saints' Sunday School drawn by Ron Baker in 1967- now Lloyds Chemists/Deb's Diner.
We're continuing our focus upon reminiscences of High Street and Dudley Street shops at Friday's coffee club.
Come along and contribute your memories of the businesses that used to occupy familiar premises in our village.
We now have a set of records from Kelly's Trade Directory for Staffordshire, giving the names of business holders in many of the premises, in the year 1940.
The records tally with, and complement what Kennedy Slater and Margaret Woodhall have told us in their recollections over the summer.
JAN'S INVESTITURE AS AN HONORARY LAY CANON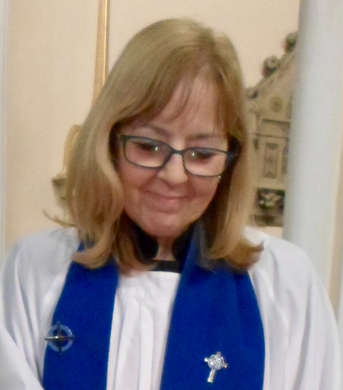 Our LLM Jan Humphries will be invested as an Honorary Lay Canon at Worcester Cathedral in September.
A date has now been chosen for the investiture of new Honorary Lay Canons in the Diocese of Worcester.
Jan Humphries, our LLM, will receive the honour at 5.30pm on Saturday 23rd September 2017 at Worcester Cathedral, during the Evensong Service.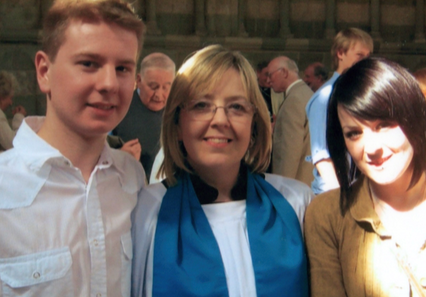 Jan received her blue 'reader's scarf' at Worcester Cathedral in 2008.
The title has been awarded by the Bishop in recognition of her many years of voluntary service to the parish. Jan has been especially busy during the Vacancy, when there were no ordained priests in the parish for over a year.
While Jan is already entitled to call herself 'Canon', the ceremony represents public recognition of her new status.
Keith our Churchwarden is organising a coach to attend from All Saints' - there is a list to sign at the back of church if you'd like to go.
Baptism and weddings - bookings
If in doubt whether a Vestry Hour will be held at All Saints', and to avoid a wasted trip, call our Parish Secretary Gail:
01902 540289 between 10am-12noon, Monday - Friday.
Parish contact details
PARISH OFFICE
Address:
All Saints' Parish Office
Ladies Walk
Dudley
DY3 3UA
Phone number: 01902 540289
Our Administration Assistant is Gail Griffiths.
TEAM VICAR
The Revd Catherine Mitchell
Team Vicar
Gornal and Sedgley Team Ministry
All Saints, Sedgley
St Peters, Upper Gornal
St Andrews, The Straits
Tel 01902 677897
revcatherinemitchell13@gmail.com
Other email addresses:
Keith Tomlinson, Churchwarden:
churchwardenkeith@allsaintssedgley.co.uk
John Anderson, Treasurer and Churchwarden:
treasurer@allsaintssedgley.co.uk
Jenny Lavender, Assistant Treasurer:
asstreasurer@allsaintssedgley.co.uk
David Bell: caretaker@allsaintssedgley.co.uk
Telephone Number: 07933 204132
The parish office is open 10am-12noon, Monday to Friday.
Information should be sent to Gail by Wednesday for inclusion in Sunday's pewsheet.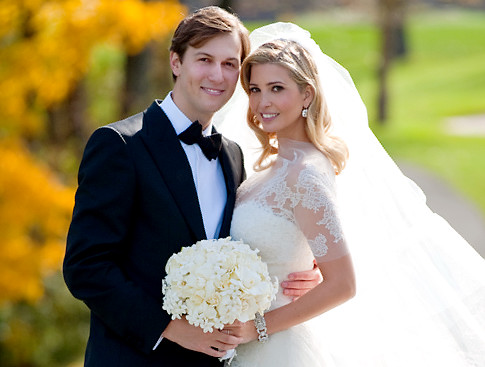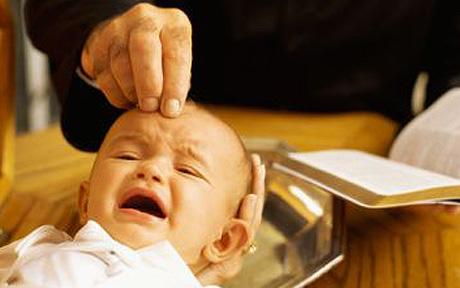 Arranging a wedding or baptism? - click here
Our website
If you'd like to contribute any information about forthcoming church events, write an article, or correct anything on the site, please send your information to Martin our website editor.