Welcome to the Gornal and Sedgley Team Ministry website.
Our parish includes All Saints' Church in Sedgley, St Andrew's in The Straits and St Peter's in Upper Gornal.
We've been a team ministry since 2005: team working allows us to provide spiritual and pastoral care to a wide area including Upper Gornal, the Straits and Sedgley.
We look forward to meeting you at one of the churches in our parish soon.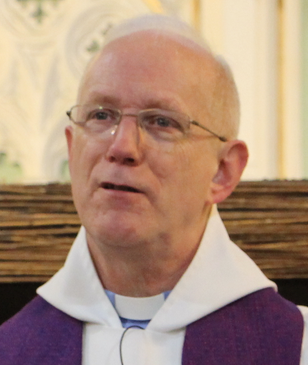 Revd Guy Hewlett (Team Rector, Gornal and Sedgley Team Ministry)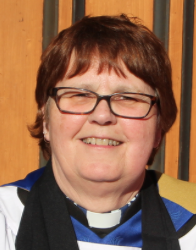 Revd Catherine Mitchell (Team Vicar, Gornal and Sedgley Team Ministry)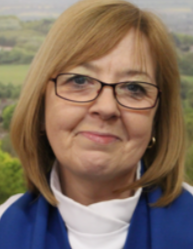 Canon Jan Humphries (Licensed Lay Minister, Gornal and Sedgley Team Ministry)
Gornal and Sedgley Team Ministry
SERVICES AND EVENTS AT ALL SAINTS'

Click here for a list of services and events at All Saints'
Please notify us of any services or events that are missing from the listings.
THE BEACON CHURCH MAGAZINE
A store of back issues is being compliled - we are attempting to acquire missing issues:
LATEST CHURCH NEWS FROM THE PEWSHEET
All Saints' pewsheet Sunday 18th February 2018
Our Facebook site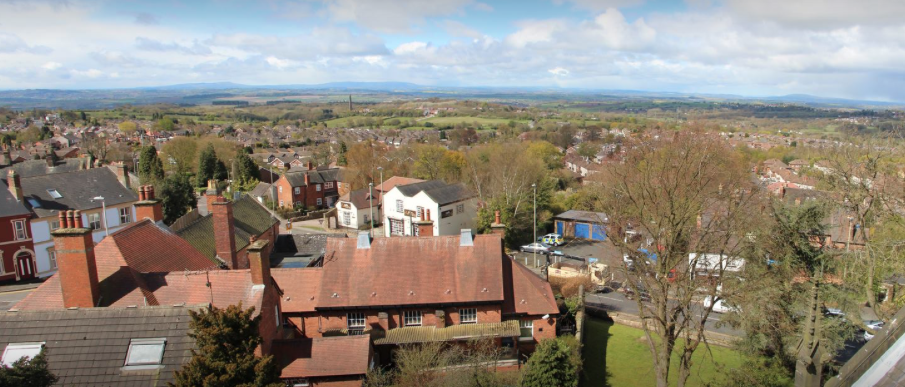 We've had a Facebook site for nearly 2 years now. It provides an added facility for communicating with other members of the church community and with our Team Ministry.
Who's Who at All Saints'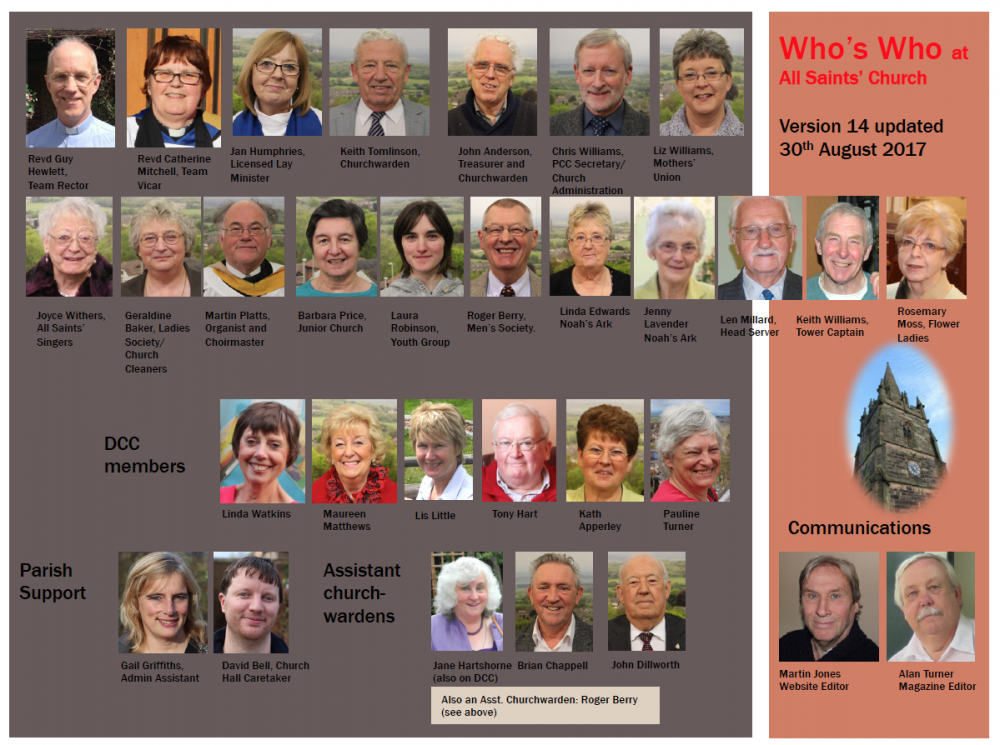 Click on the image above for a larger version of All Saints' Who's Who.
'VESTRY HOUR' - ENQUIRING ABOUT WEDDINGS AND BAPTISMS
If anyone wishes to enquire about weddings or baptisms, from 1st February 2018 this will only be done on the first and third Sundays in each month at All Saints' Sedgley, from 12noon to 1.00pm.
AS YOU WERE! VICARAGE TELEPHONE LINE IS UP AND RUNNING AGAIN
Revd Guy has informed us that his landline has been repaired.
THE BISHOP OF WORCESTER'S LENT MESSAGE 2018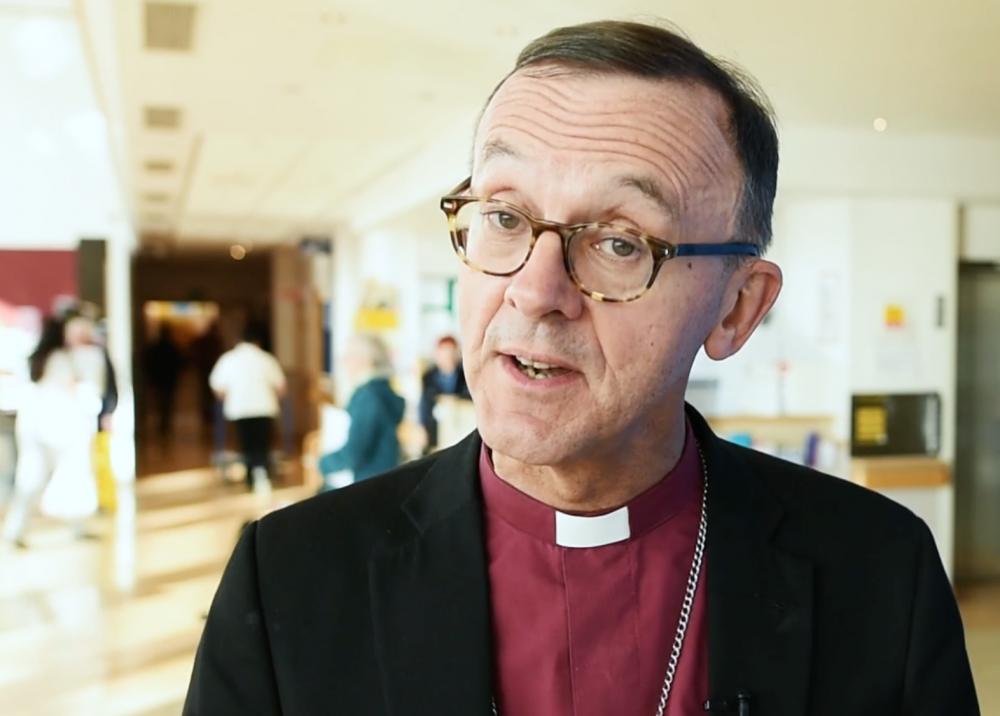 Click below to hear the Bishop of Worcester's Lent Message 2018.
SEDGLEY MURAL INTERPRETED - AT OUR 'FRIDAY COFFEE MORNING XTRA' SESSION!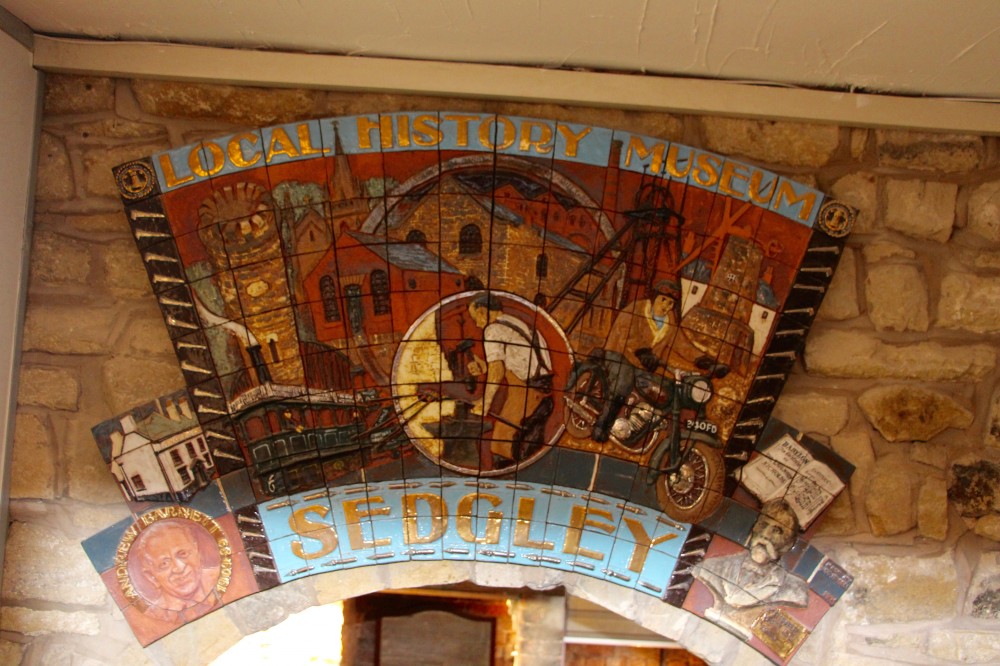 George Blackham of Sedgley Local History Society was our guest at the latest Friday Coffee Morning Xtra Session, where we went through all the buildings and people featured in the Sedgley Local History mural.
George helped us to write captions for a photo of the ceramic mural which has recently been erected at Cafe Cappella. The original mural can still be seen at Cottage Blinds in Brick Street.
ALL SAINTS' SEDGLEY'S CONSERVATION AREA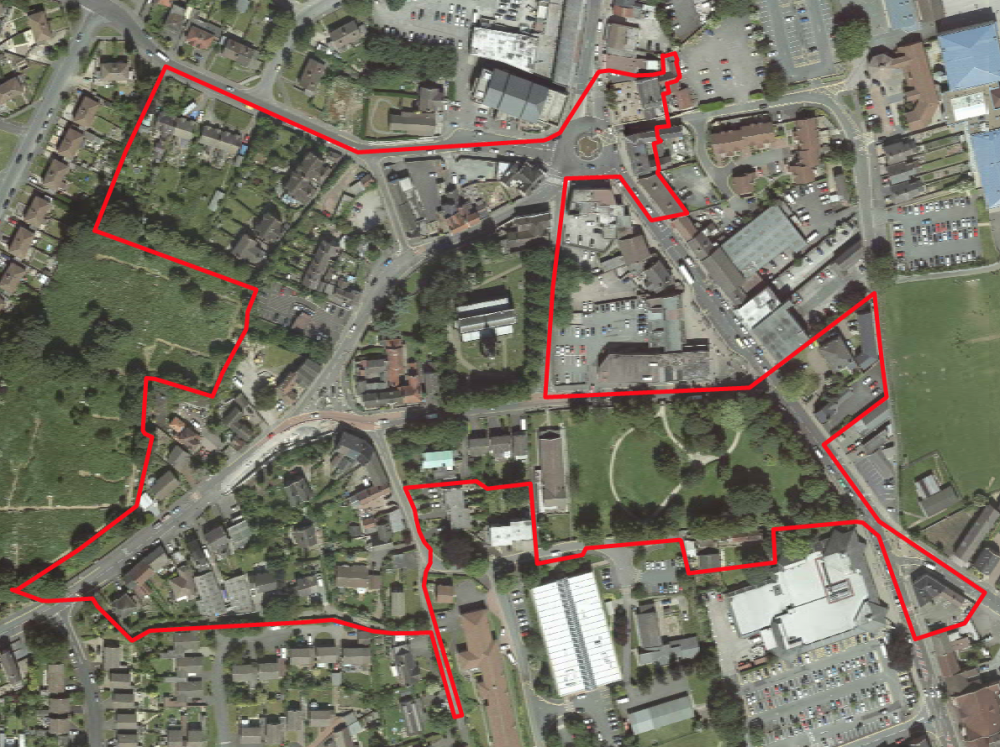 All Saints' existing Conservation Area.
Comments from a previous 'Coffee Morning Xtra' session are now being collated to send to Dudley Council's Historic Environment Department.
Local people have been asked to respond to Dudley MBC's proposals in the Sedgley 'Conservation Area Character Appraisal'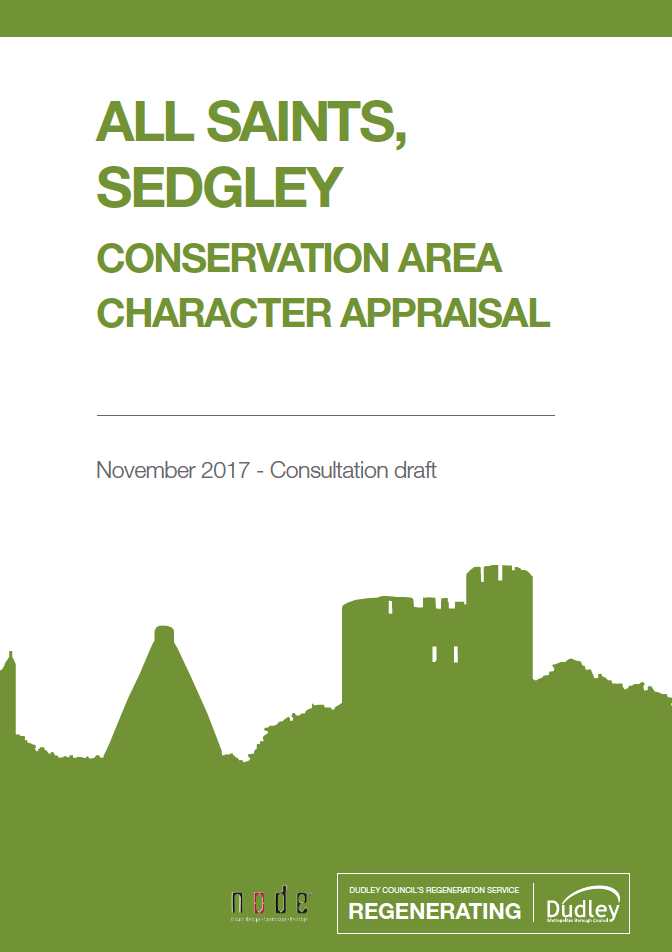 The full 40 page 'conservation area character appraisal' document.
The All Saints' Sedgley Conservation Area 40 page booklet can be downloaded from this Dudley MBC site
The council require feedback from the public about their proposals by Monday 19th February 2018.
LENT COURSES ON THURSDAYS - REVISED INFORMATION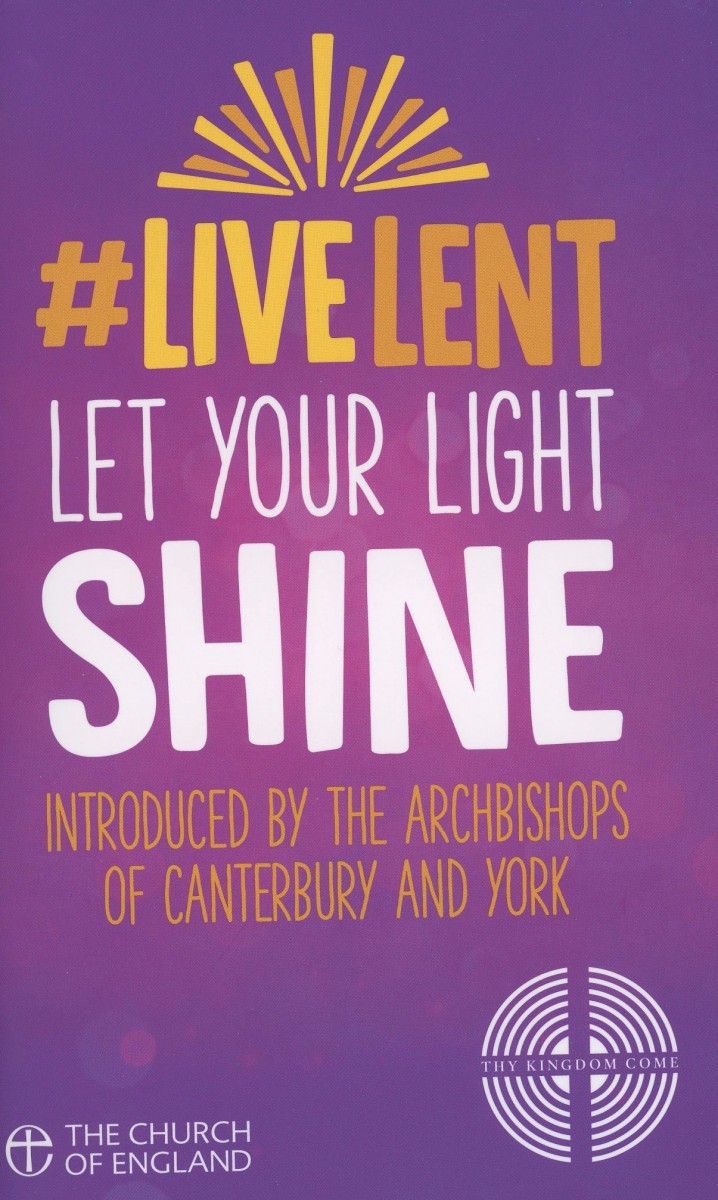 A new Lent Course has been produced by the Church of England and is called 'Live Lent: Let Your Light Shine'.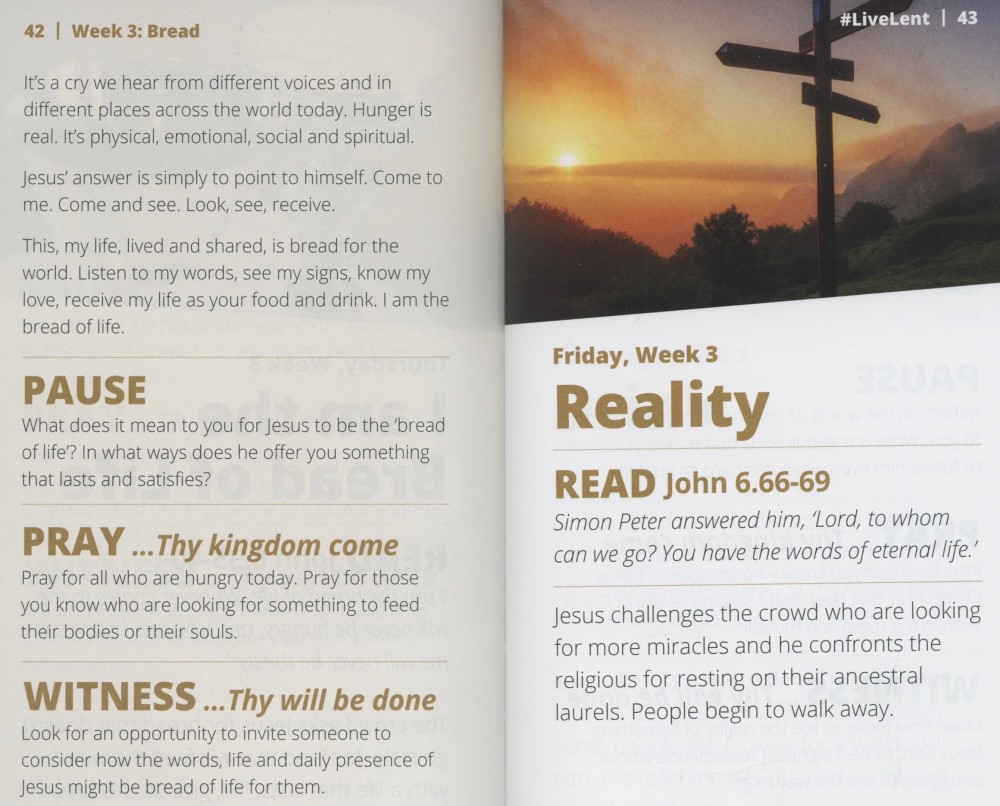 The booklet is beautifully designed with a passage to read each day, with recommended activities.
The 2:30pm session on Thursdays starting 22/2/18 will be at St Andrew's Hall, and the 7:30pm course will start on the same day at Revd Guy Hewlett's (All Saints' Vicarage in Vicar Street)… There's a course at Claire Cox's house at 72 The Straits on Thursday evenings, which started 15/2/18.
The booklet costs £2.50. There is also a version available as an iphone App free.
You can sign up for the courses on sheets at the back of our churches.
A VICAR'S LIFE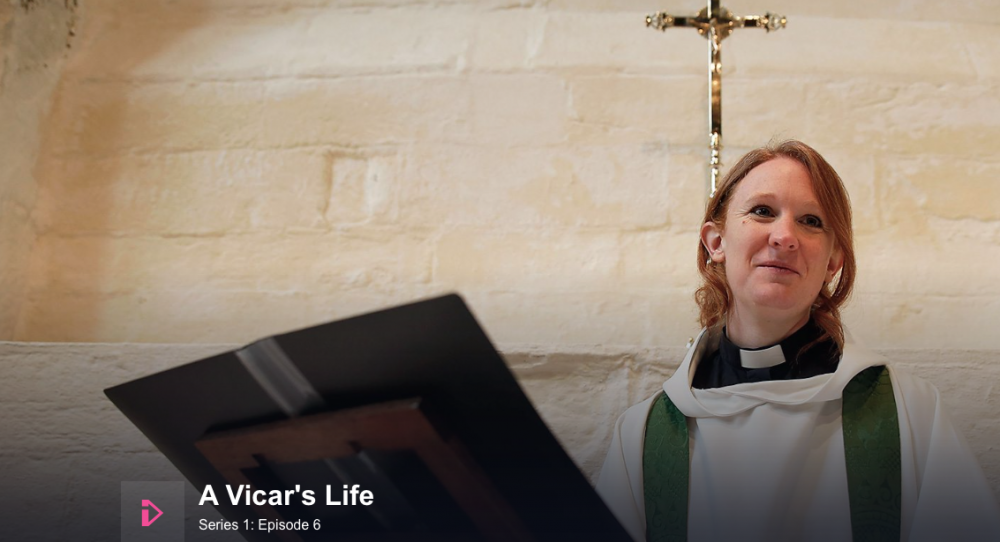 Vicar Ruth Hulse in Episode 6.
Sadly the BBC2 documentary about the life of the church in Hereford Diocese concluded last Friday.
Vicar Ruth Hulse visits a local training centre for young people who have struggled in mainstream education. But when she discovers that its future is threatened due to funding problems, she resolves to increase the support of the church.
In Shropshire, Matthew Stafford is lending his support to a local farm, run by a member of his choir, that helps young people with special needs. Here, caring for animals - not to mention plenty of singing - has achieved spectacular results. In the Black Mountains, Vicar Nicholas is snowed in. His spaniels enjoy the snow more than he does, but it gives him a welcome opportunity to prepare for his carol service and offer his thoughts on the carols he loves, and others he hates.
You can still watch episode 6 - and the other episodes - on iPlayer.
A Vicar's Life - Episode 6 on iPlayer
HOW POPULAR ARE WE?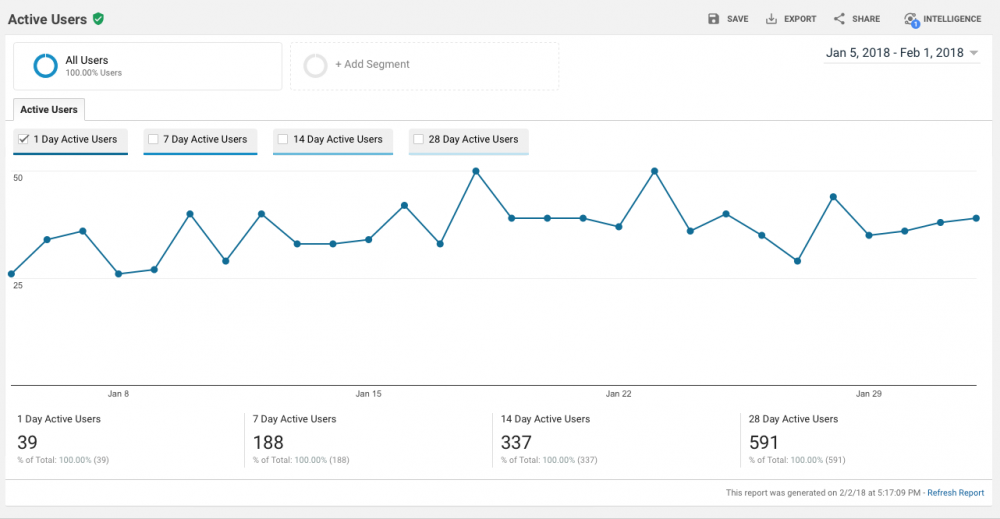 Website visits range from a low of 26 per day, to a high of 50 per day. The average is 39 visits a day.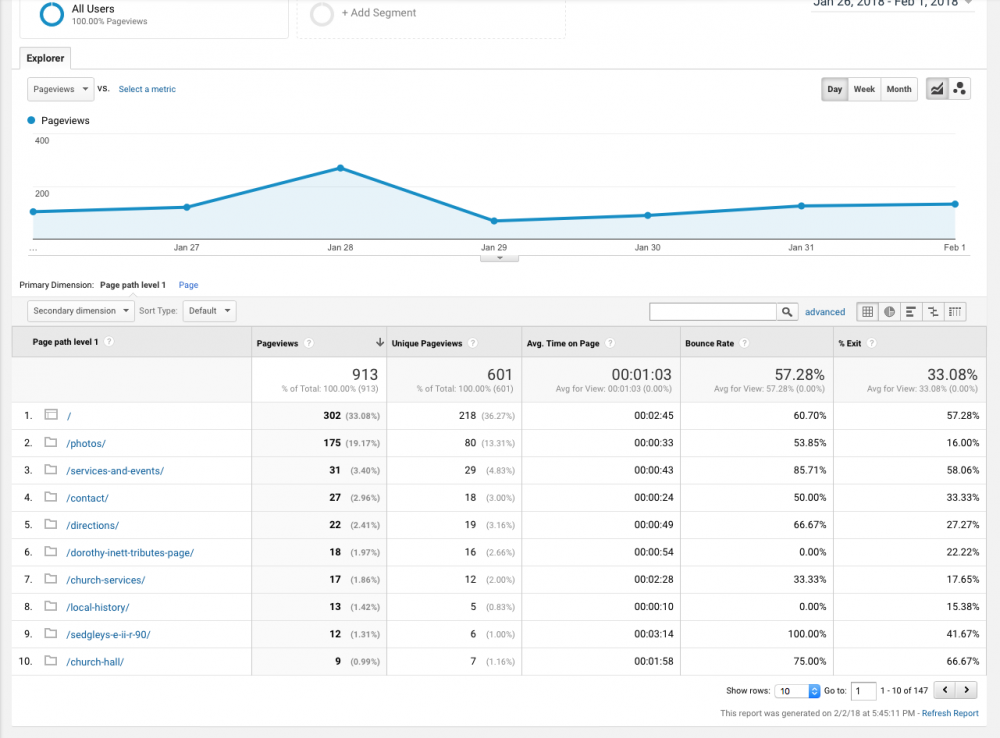 The most popular page is the Home Page, followed by 'photos', 'services and events' and 'contact' details.
From time to time we look at the effectiveness of the website.
Google Analytics looks at the daily usage and produces reports on the usage of the website by visitors.
We have an average of 39 visitors a day - but this can rise to 50 on a good day. Most visitors spend around two and a half minutes on the site.
The most popular page is the Home Page, but 'photos', 'services and events' listings, 'contact details' and 'directions' are also frequently sought.
57% of our visitors are repeat visitors; 43% are first time viewers.
TRAFFIC WORKS AT BUSH BANK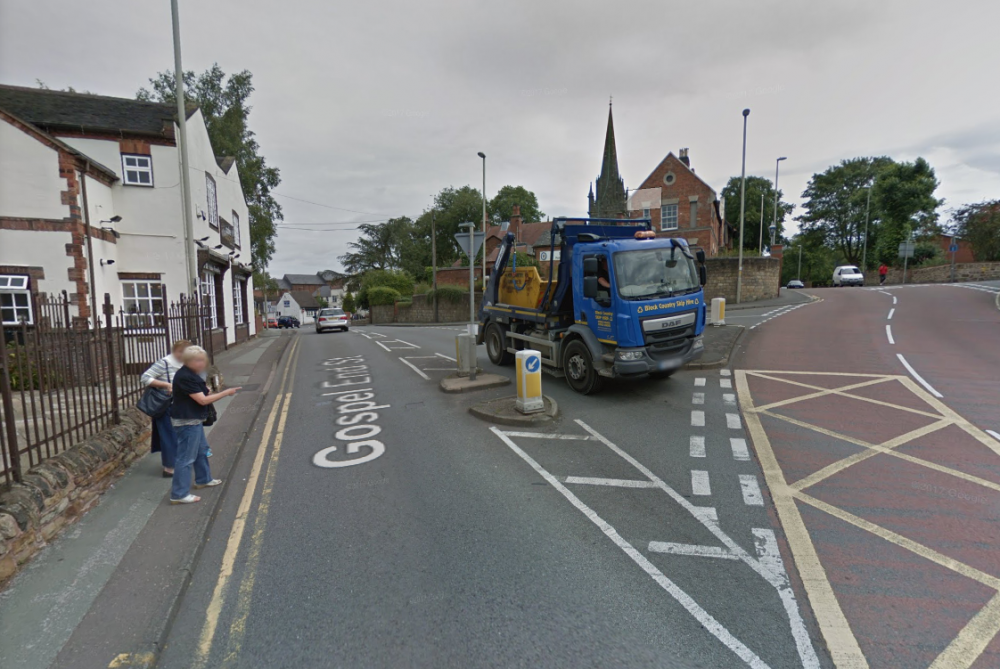 The main cause of crashes involves vehicles emerging from Gospel End Street colliding with vehicles approaching at speed up the hill, rounding the corner into Vicar Street.
Work has started (and stopped!) on the Gospel End Street/Vicar Street junction outside Cafe Cappella.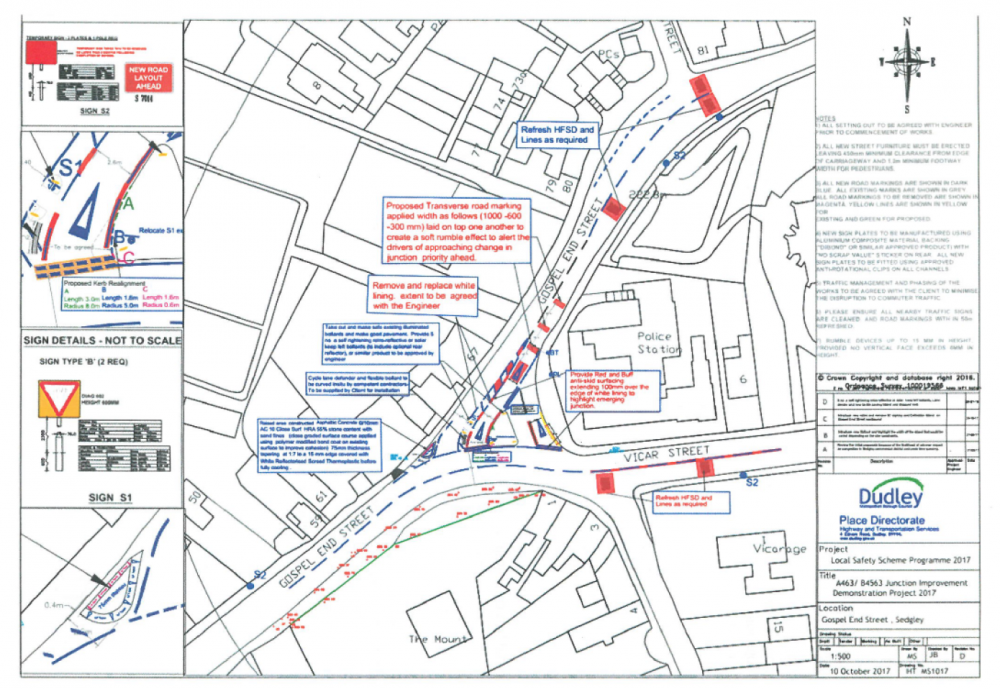 A plan for works to be carried out is (belatedly) on display at Sedgley Library.
The plan for the junction is now displayed on a board in Sedgley Library. Unfortunately there has been no opportunity for the public to comment as work has already started.
After a call to the Traffic Department it would appear that the measures currently being undertaken are classified as only 'interim' and their effectiveness in reducing accidents will be reviewed.
Sadly, as they are 'interim' measures, they were not deemed worthy of a public consultation.
Alas It looks like the main cause of accidents has been ignored i.e. vehicles travelling too fast up the the hill at Gospel End Street and rounding the bend into Vicar Street, colliding with vehicles emerging from Gospel End Street, coming down the hill.
There are measures (ie red 'rumble strips') to slow down vehicles coming from the Bull Ring, but this isn't the main cause of collisions.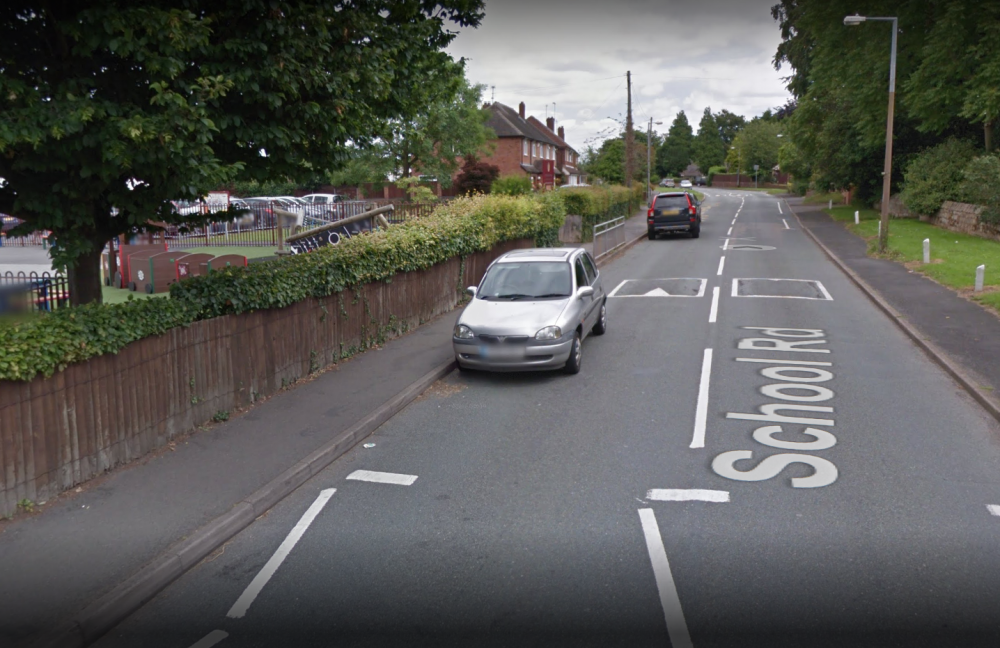 Speed bumps outside St Benedict Biscop School in School Road, Wombourne, slow traffic and prevent accidents.
Without a radical rethinking of the road system in the village, speed bumps are the only way to slow vehicles down that are rounding the corner into Vicar Street. (The bumps in School Road Wombourne outside St Benedict Biscop School are a good example of their effective use.)
Bumps haven't been ruled out by the Traffic Department but aren't part of their current plans. The slightly raised area the council have put in outside Cafe Cappella isn't on the main road, won't slow vehicles down that are rounding the corner - and is merely causing vehicles to swerve at the last moment in a dangerous manner.
They are realigning the junction between Gospel End Street and Bush Bank but the problem of speed on the main thoroughfare will remain and it's unlikely to reduce collisions.
There are an average of 7 per year at this junction alone, and that's just those that are notified to the council.
Alas this is a huge missed opportunity to improve safety - so all we can advise is to continue to exercise great caution and lobby for speed bumps to be installed - and in due course a radical reworking of the road system.
Leave a comment on our Facebook page
JACK LESTER OF SEDGLEY ROYAL BRITISH LEGION DIES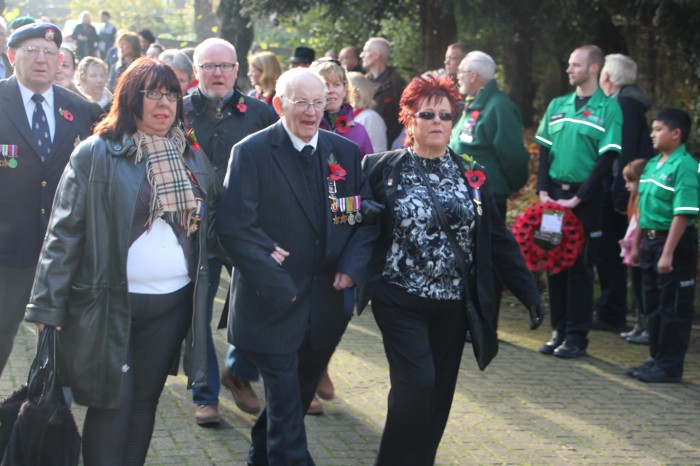 Jack Lester takes part in the 2014 Sedgley Royal British Legion Remembrance Sunday Parade.
A message from Bob Hill of Sedgley Royal British Legion:
"Just to let you know Mr John Lester known as Jack and vice president of Sedgley RBL passed away yesterday (22/1/18). He was the last surviving member of the branch who served during the Second World War."
Gornal and Sedgley Team Ministry offer their sincere condolences to Jack's family, friends, and to everyone who knew Jack at the Legion.
WAS THOMAS CROMWELL ALL BAD?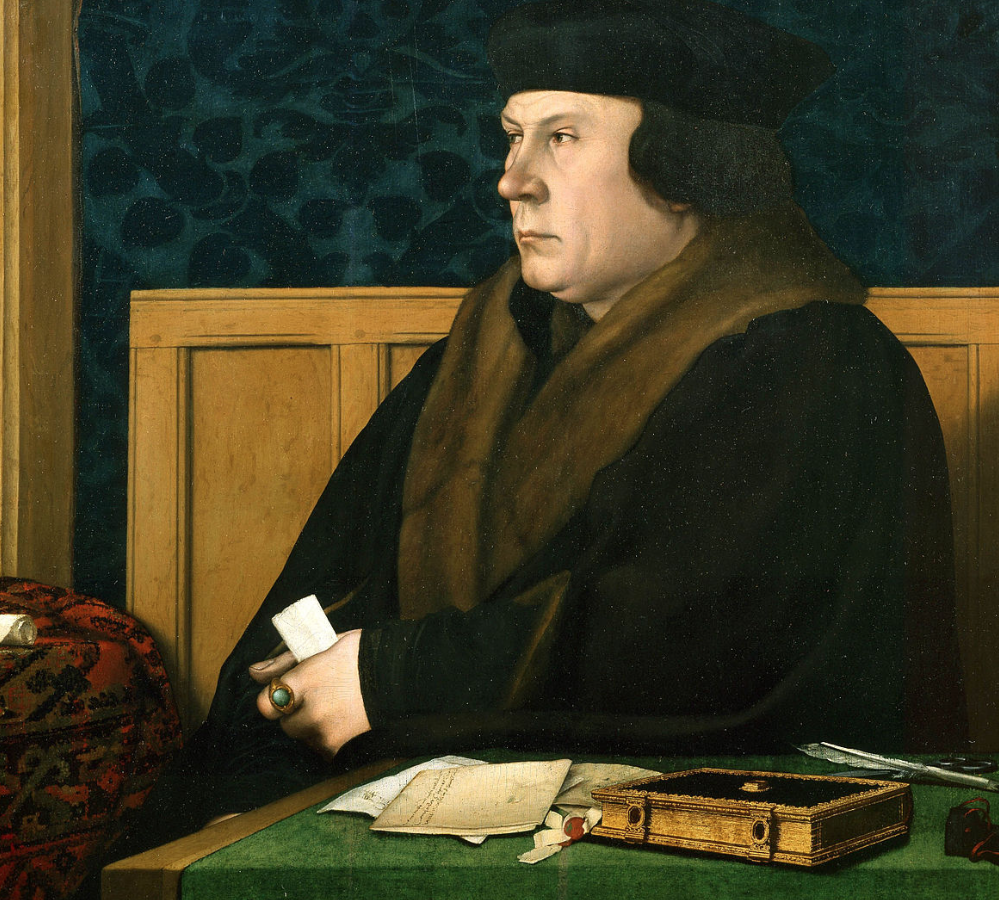 Thomas Cromwell.
Thomas Cromwell has emerged from history with a monstrous reputation - not least for arranging, along with Cardinal Wolsey, Henry VIII's divorce from Catherine of Aragon, and after Wolsey's fall, bringing about the execution of Anne Boleyn.
However the very church that we worship in today derives from decisions he made and influence he exerted while at the seat of power as Henry's henchman.
The fact that the Queen, and not the Pope, is Head of the Church of England, is down to him. Cromwell scoured the annals of English history, quoting Geoffrey of Monmouth, to suggest that the King of England was an Emperor and as such could not be ruled by Rome.
He also persuaded Henry to publish and distribute a Bible in English ('The Great Bible' of 1539) to all parish churches, a year before Cromwell's death.
Furthermore, some time after Cromwell's execution in 1540 another key difference with Rome that had been initiated by Cromwell was introduced under Edward VI and then officially consolidated among the 39 articles under Elizabeth I - the significance given to the Bread and Wine at the Eucharist.
While Catholics believe the bread and wine are transformed and become the body and blood of Our Saviour during the Mass ('transsubstantiation') - Anglicans believe they merely act as reminders of the Last Supper and Christ's Passion - as first propounded by the Protestant Reformer Huldrych Zwingli in Switzerland.
An excellent documentary by Professor Diarmaid MacCulloch of Oxford University traces Cromwell's rise and fall, from brewer's son, to the height of his power under Henry, to his eventual execution in the Tower of London.
Thomas Cromwell - Henry VIII's enforcer, BBC iPlayer
ARCHIVE WEB CONTENT
Periodically older news items need to be cleared from the Home Page to accommodate new material.
Some items that have appeared on the Home Page of this website covering Christmas/New Year 2017/18 have now been archived and are available here:
Baptism and weddings - bookings
If in doubt whether a Vestry Hour will be held at All Saints', and to avoid a wasted trip, call our Parish Secretary Gail:
01902 540289 between 10am-12noon, Monday - Friday.
Parish contact details
PARISH OFFICE
Address:
All Saints' Parish Office
Ladies Walk
Dudley
DY3 3UA
Phone number: 01902 540289
Our Administration Assistant is Gail Griffiths.
TEAM RECTOR
Revd Guy Hewlett
Gornal and Sedgley Team Ministry
All Saints, Sedgley
St Peters, Upper Gornal
St Andrews, The Straits
Phone and email contact details:
Phone: 01902 295164
email: guyhewlett18@gmail.com
TEAM VICAR
The Revd Catherine Mitchell
Team Vicar
Gornal and Sedgley Team Ministry
All Saints, Sedgley
St Peters, Upper Gornal
St Andrews, The Straits
Tel 01902 677897
revcatherinemitchell13@gmail.com
LICENSED LAY MINISTER
Canon Jan Humphries: 01902 661275
Other email addresses:
Keith Tomlinson, Churchwarden:
churchwardenkeith@allsaintssedgley.co.uk
John Anderson, Treasurer and Churchwarden:
treasurer@allsaintssedgley.co.uk
Jenny Lavender, Assistant Treasurer:
asstreasurer@allsaintssedgley.co.uk
David Bell: caretaker@allsaintssedgley.co.uk
Telephone Number: 07933 204132
The parish office is open 10am-12noon, Monday to Friday.
Information should be sent to Gail by Wednesday for inclusion in Sunday's pewsheet.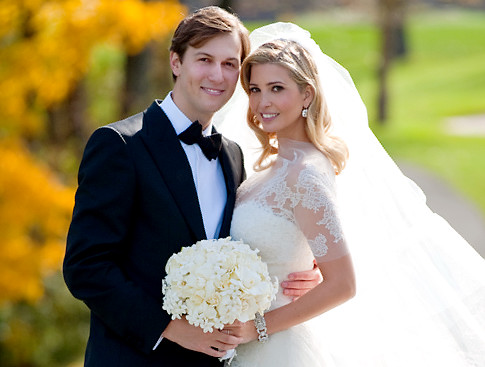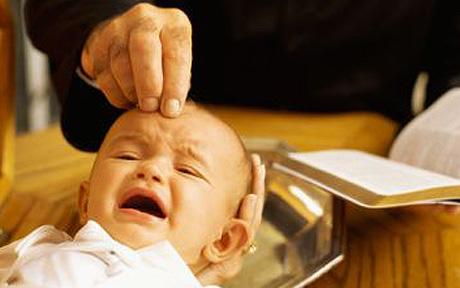 Arranging a wedding or baptism? - click here
Our website
If you'd like to contribute any information about forthcoming church events, write an article, or correct anything on the site, please send your information to Martin our website editor.