Welcome to the Gornal and Sedgley Team Ministry website.
Our parish includes All Saints' Church in Sedgley, St Andrew's in The Straits and St Peter's in Upper Gornal.
We've been a team ministry since 2005: team working allows us to provide spiritual and pastoral care to a wide area including Upper Gornal, the Straits and Sedgley.
We look forward to meeting you at one of the churches in our parish soon.
Jan Humphries (Licensed Lay Minister)
Gornal and Sedgley Team Ministry
JAN/FEB 2017 - SERVICES AND EVENTS AT ALL SAINTS', ST ANDREW'S AND ST PETER'S

Click here for a list of services and events at All Saints', St Andrew's and St Peter's
LATEST NEWS
Latest pew sheet 22nd January 2017 - containing up to date news
Please notify us of any services or events that are missing from the listing.
Who's Who at All Saints'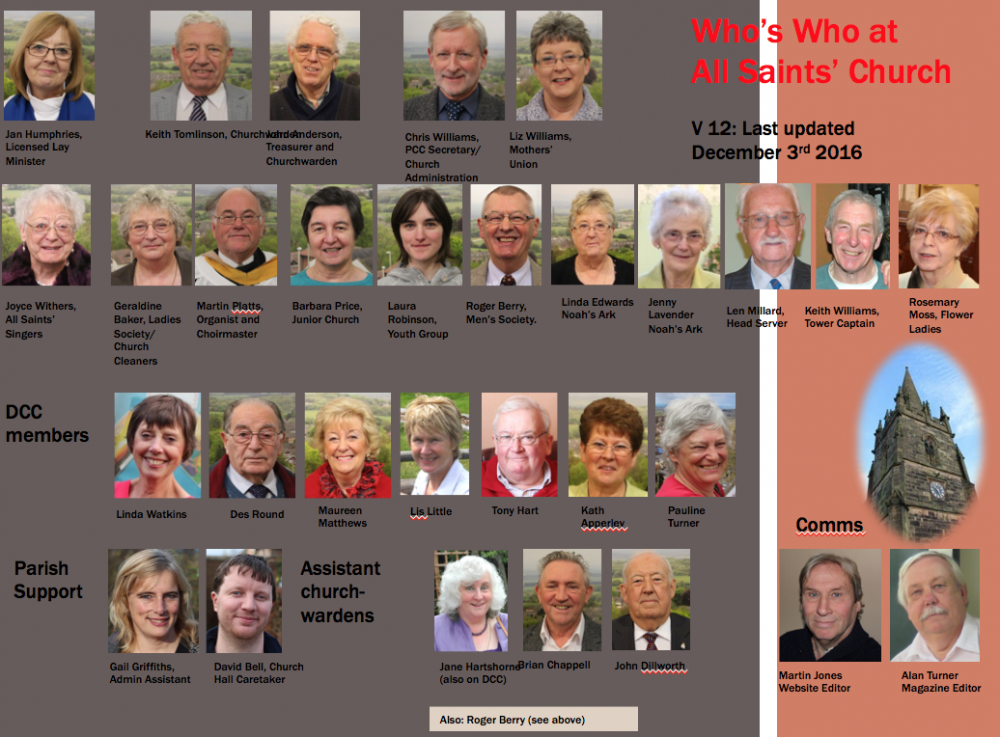 See larger version of Who's Who
Booking Baptisms and Weddings - Vestry Hour
'Vestry Hour' is the opportunity to make bookings for baptisms and weddings at All Saints'.
There won't be a Vestry Hour on 22nd January, because there is a Joint Service at St Andrew's.
The service on 29th January is at St. Andrew's - but Vestry Hour will still be run at All Saints' at usual time (12 noon).
Around the Parish - news wanted!
Alas we currently have received no submissions for our 'Around the Parish' column in the Beacon Parish Magazine.
This was an especially popular feature edited by Dorothy Inett, which she reluctantly had to give up recently due to poor health.
We'd very much like to continue this feature, which focuses on family and social news - however without any content, reluctantly we shall have to discontinue it.
So please email any news you may have to Martin:
Mary Cleaver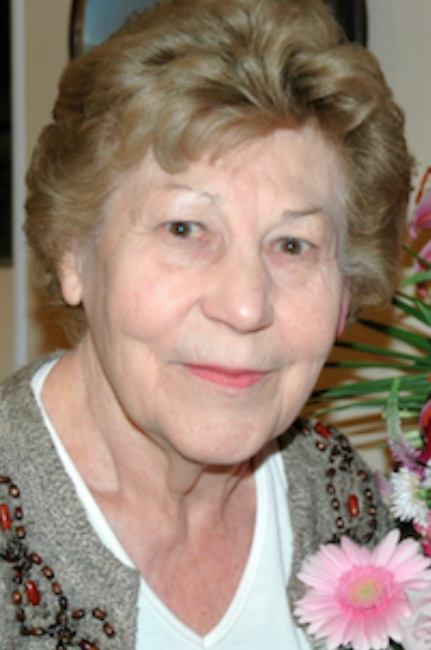 Mary Cleaver
It was announced at All Saints' Evensong on Sunday 15th January that Mary Cleaver has died. Mary had been ill and unable to attend All Saints' for some months.
A former teacher at Alder Coppice school in Sedgley in the 1960s, Mary was a supporter of our church for decades. She regularly attended Midweek Communion; she also cleaned the church with a group of ladies on Tuesdays.
Funeral arrangements
Mary's funeral is on Thursday 9th February 2017, at 12.30pm at All Saints'.
There is a gathering afterwards with refreshments in All Saints' Church Hall
If you would like to contribute a memory of Mary please email Martin - and we will feature it on the website:
Her close friend Sheila Kendrick has kindly contributed our first reminiscence of Mary:
'Silence' is recommended!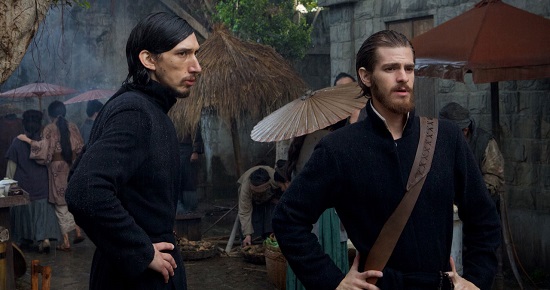 Fathers Garupe (Adam Driver) and Rodrigues (Andrew Garfield) in the new film 'Silence'.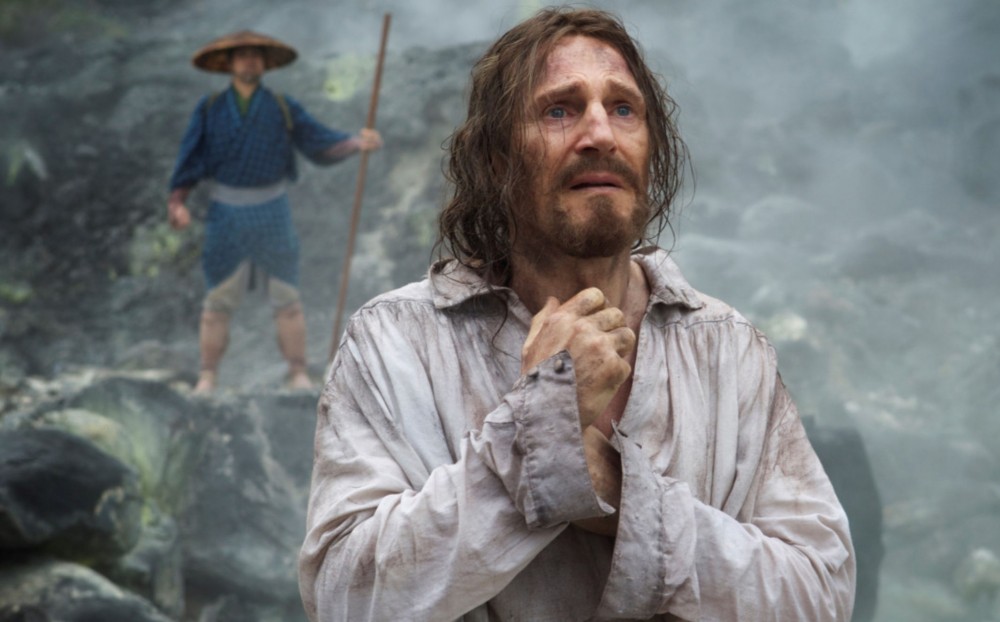 Liam Neeson as Father Ferreira in the new film 'Silence' directed by Martin Scorsese.
I can thoroughly recommend the recently-released film 'Silence' by Martin Scorsese.
It concerns two 17th century Jesuit priests, Rodrigues (Andrew Garfield) and Garupe (Adam Driver), who receive news while in Macau that their mentor and teacher, now a missionary in Japan, has apostatised his Catholic faith under torture.
They set out to find the priest, Ferreira, played by Liam Neeson, to ascertain whether the rumour is true.
They encounter a very hostile environment - the Japanese regime is intent on expunging any trace of Catholicism from their land and is taking ruthless measures to achieve their aims.
The Japanese Christians are resolute in their faith and take great care to keep it secret from the authorities.
The Jesuits' arrival however puts everyone in danger, and the brothers' faith is tested to the extreme when they in turn are called to renounce their faith or condemn the Christian Japanese to execution.
The film not only looks great, it also raises key questions about holding onto one's faith in adversity, which is especially relevant to the struggles faced by Christians around the world today where the prevailing faith and culture is opposed to Christianity.
Andrew Garfield became inspired by the 12-step spiritual exercises created by St Ignatius of Loyola (who co-founded the Jesuit order with the man who first brought Christianity to Japan in 1549, St Francis Xavier ), during preparation for his role as Rodrigues:
See it if you can... (La La Land it is not!).
Martin
Days Out with a religious connection in 2017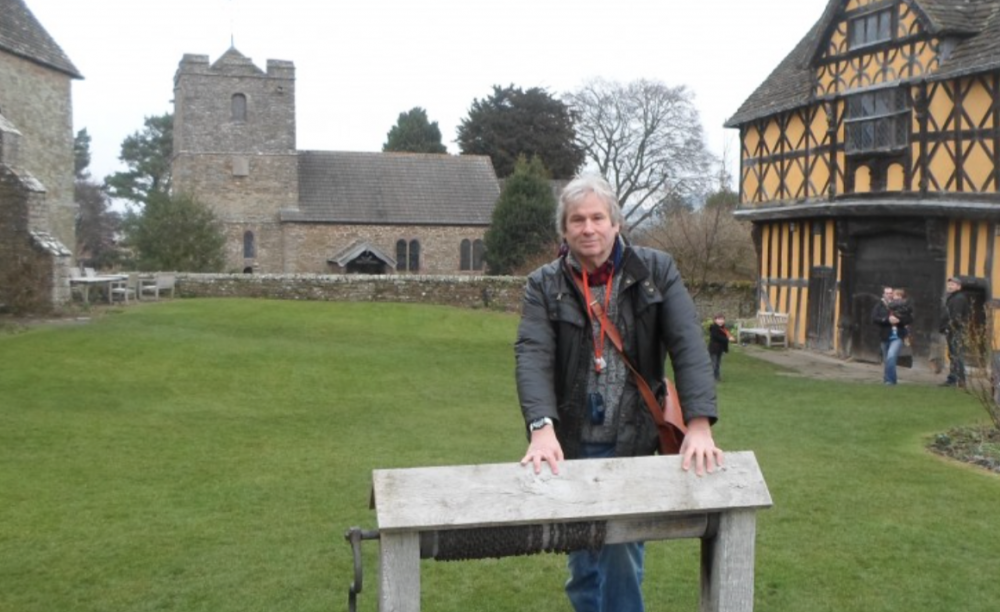 The 'Days Out' series of articles focuses upon exploring country churches in remote areas, yet which are within easy reach on a day's trip from Sedgley. This was St John the Baptist, Stokesay, and Stokesay Castle, north of Ludow in Shropshire which we visited in 2015.
Worcester Diocese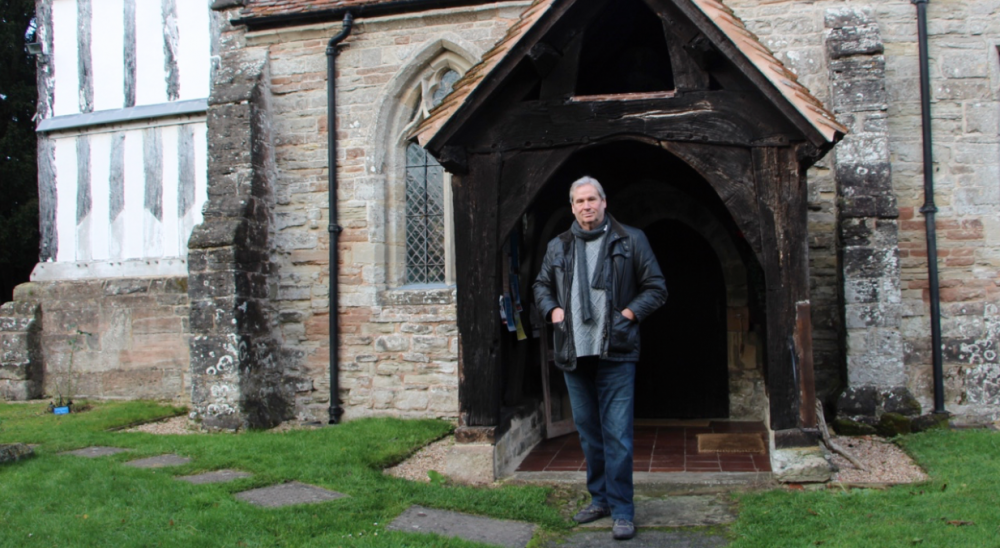 Martin at the church of St Nicholas, Dormston, Worcestershire.
Inspired by our visit to the Dormston/Inkberrow area of Worcestershire before Christmas, we have decided to explore the remote rural churches of Worcester Diocese in 2017, in order to present an exhibition on the lines of 'Sacred Shropshire' which we held at the Christmas Tree Festival.
The Dormston/Inkberrow trip was especially enjoyable, particularly as it explored the 'Dormston' name connection we have in Sedgley with that area of the Diocese - so if you missed it, here's the link:
Dormston/Inkberrow area churches
All Saints' coffee mornings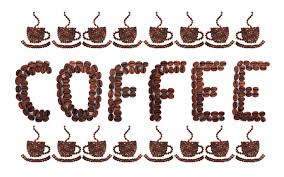 Our coffee mornings run from 10.30am to 12.30pm on Fridays at All Saints'.
Baptism and weddings - bookings
If in doubt whether a Vestry Hour will be held at All Saints', and to avoid a wasted trip, call our Parish Secretary Gail:
01902 540289 between 10am-12noon, Monday - Friday.
Parish contact details
Address:
All Saints Parish Office
Ladies Walk
Dudley
DY3 3UA
Phone number: 01902 540289
The Administration Assistant is Gail Griffiths.
Other email addresses:
Keith Tomlinson, Churchwarden:
churchwardenkeith@allsaintssedgley.co.uk
John Anderson, Treasurer and Churchwarden:
treasurer@allsaintssedgley.co.uk
Jenny Lavender, Assistant Treasurer:
asstreasurer@allsaintssedgley.co.uk
David Bell: caretaker@allsaintssedgley.co.uk
Telephone Number: 07933 204132
The parish office is open 10am-12noon, Monday to Friday.
Information should be sent to Gail by Wednesday for inclusion in Sunday's pewsheet.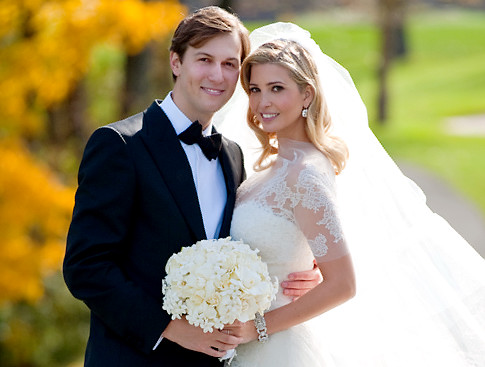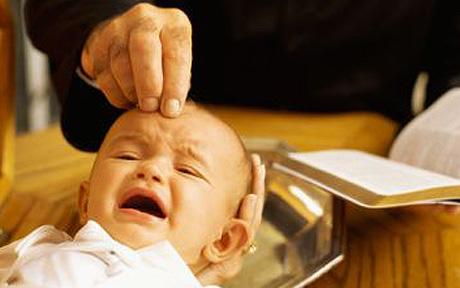 Arranging a wedding or baptism? - click here
Our website
If you'd like to contribute any information about forthcoming church events, write an article, or correct anything on the site, please send your information to Martin our website editor.