Welcome to the Gornal and Sedgley Team Ministry website.
Our parish includes All Saints' Church in Sedgley, St Andrew's in The Straits and St Peter's in Upper Gornal.
We've been a team ministry since 2005: team working allows us to provide spiritual and pastoral care to a wide area including Upper Gornal, the Straits and Sedgley.
We look forward to meeting you at one of the churches in our parish soon.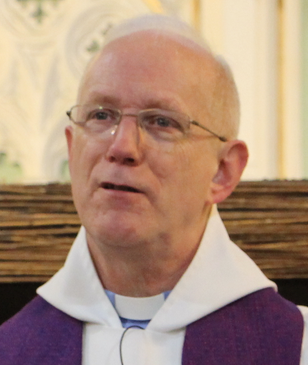 Revd Guy Hewlett (Team Rector, Gornal and Sedgley Team Ministry)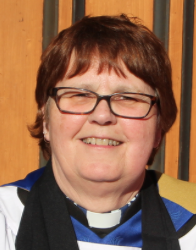 Revd Catherine Mitchell (Team Vicar, Gornal and Sedgley Team Ministry)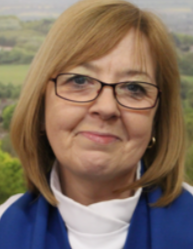 Canon Jan Humphries (Licensed Lay Minister, Gornal and Sedgley Team Ministry)
Gornal and Sedgley Team Ministry
SERVICES AND EVENTS AT ALL SAINTS'

Click here for a list of services and events at All Saints'
Please notify us of any services or events that are missing from the listings.
THE BEACON CHURCH MAGAZINE
LATEST CHURCH NEWS FROM THE PEWSHEET
All Saints' pewsheet Sunday 10th June 2018
Our Facebook site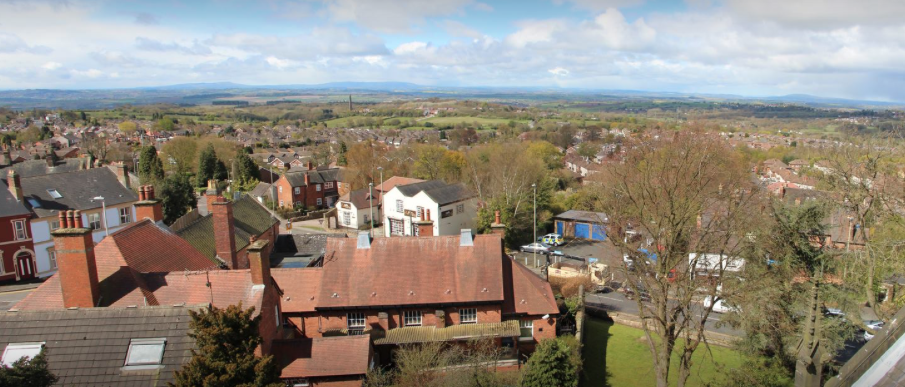 Our Facebook site provides an added facility for communicating with other members of our church community and with our Team Ministry.
Our updated Who's Who at All Saints'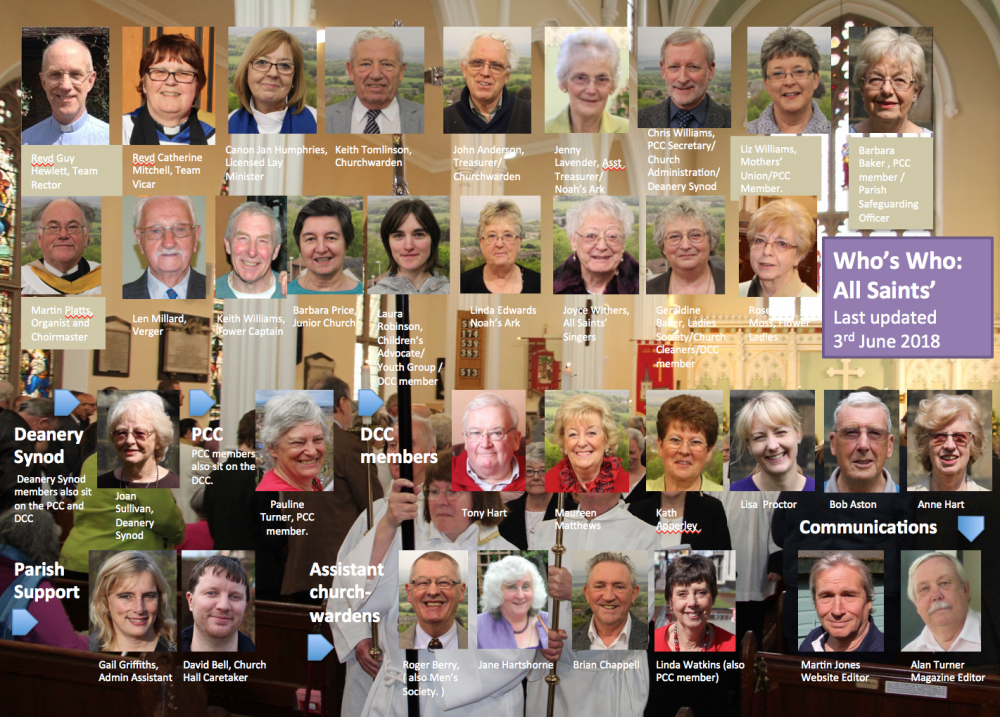 All Saints' Who's Who, June 2018
We've updated our All Saints' Who's Who after the recent AGM and the first meeting of the new DCC. Click on the image above to view.
CHURCH OPENING - FRIDAY COFFEE MORNING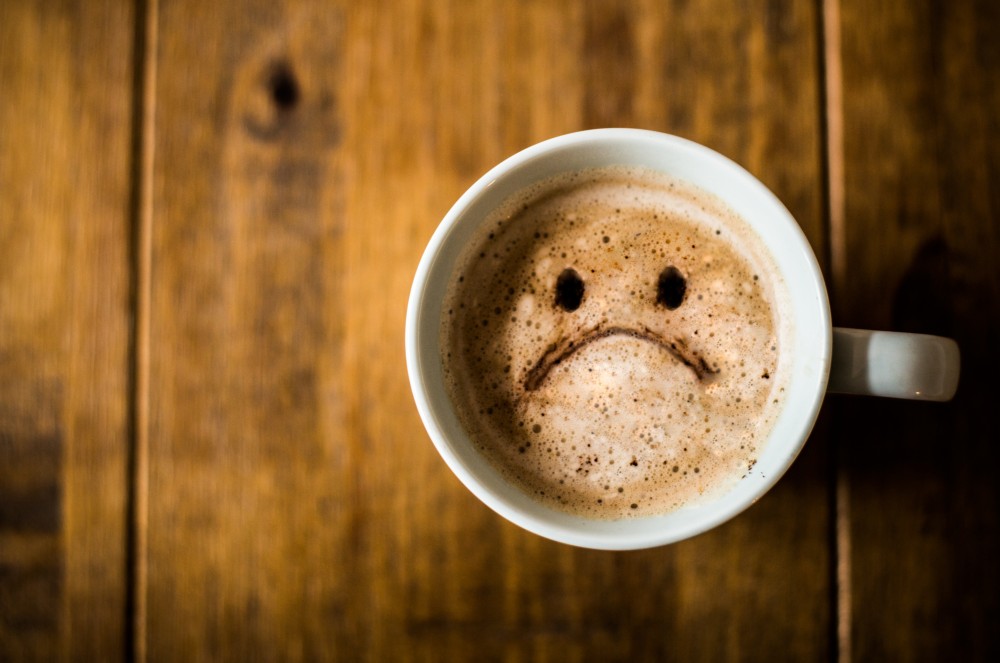 Please note that there will be no Church Opening on
Friday 22nd June
as there is a funeral in church.
New Faces!
The following people have been added to our Who's Who board, updated June 2018:
Bob Aston - DCC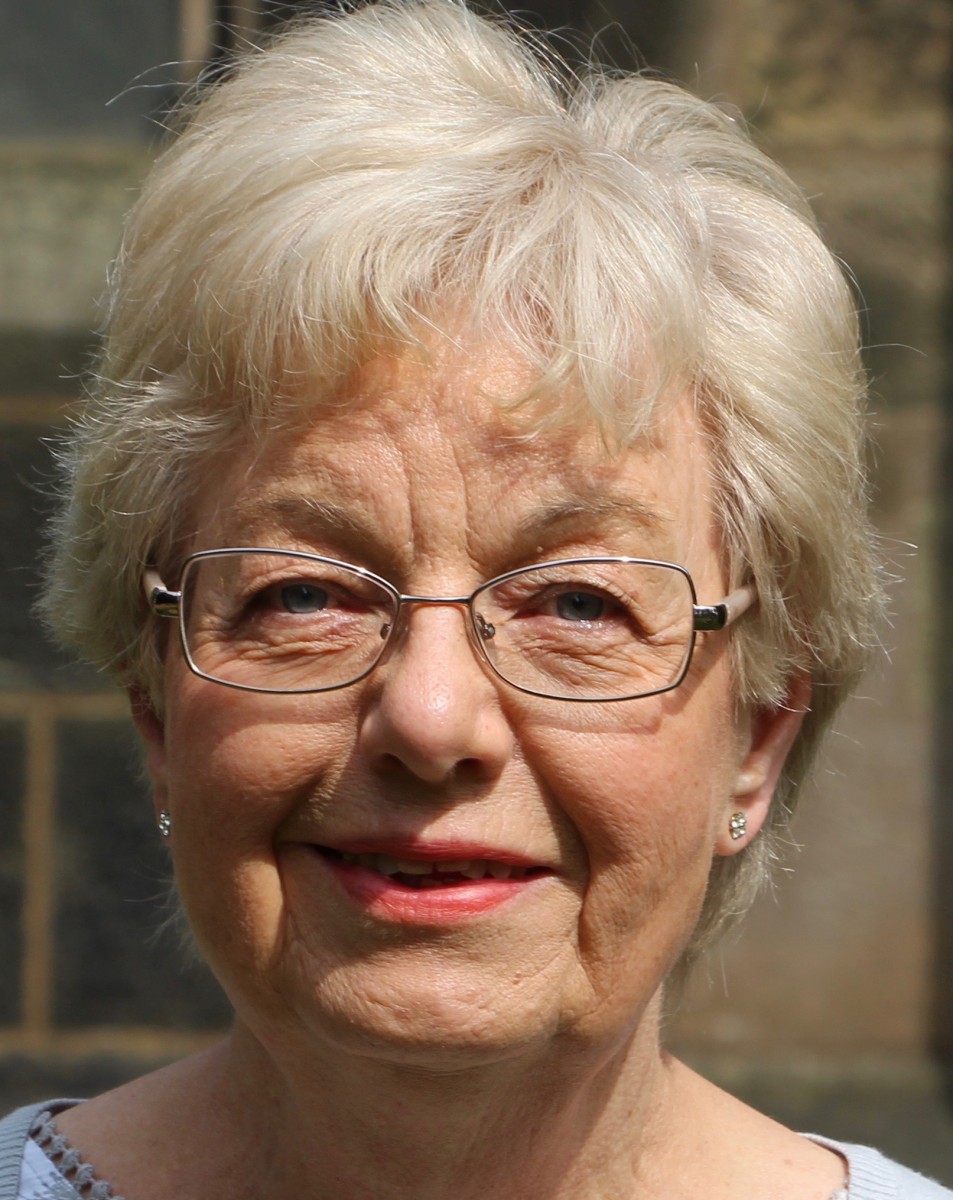 Barbara Baker - PCC member / Parish Safeguarding Officer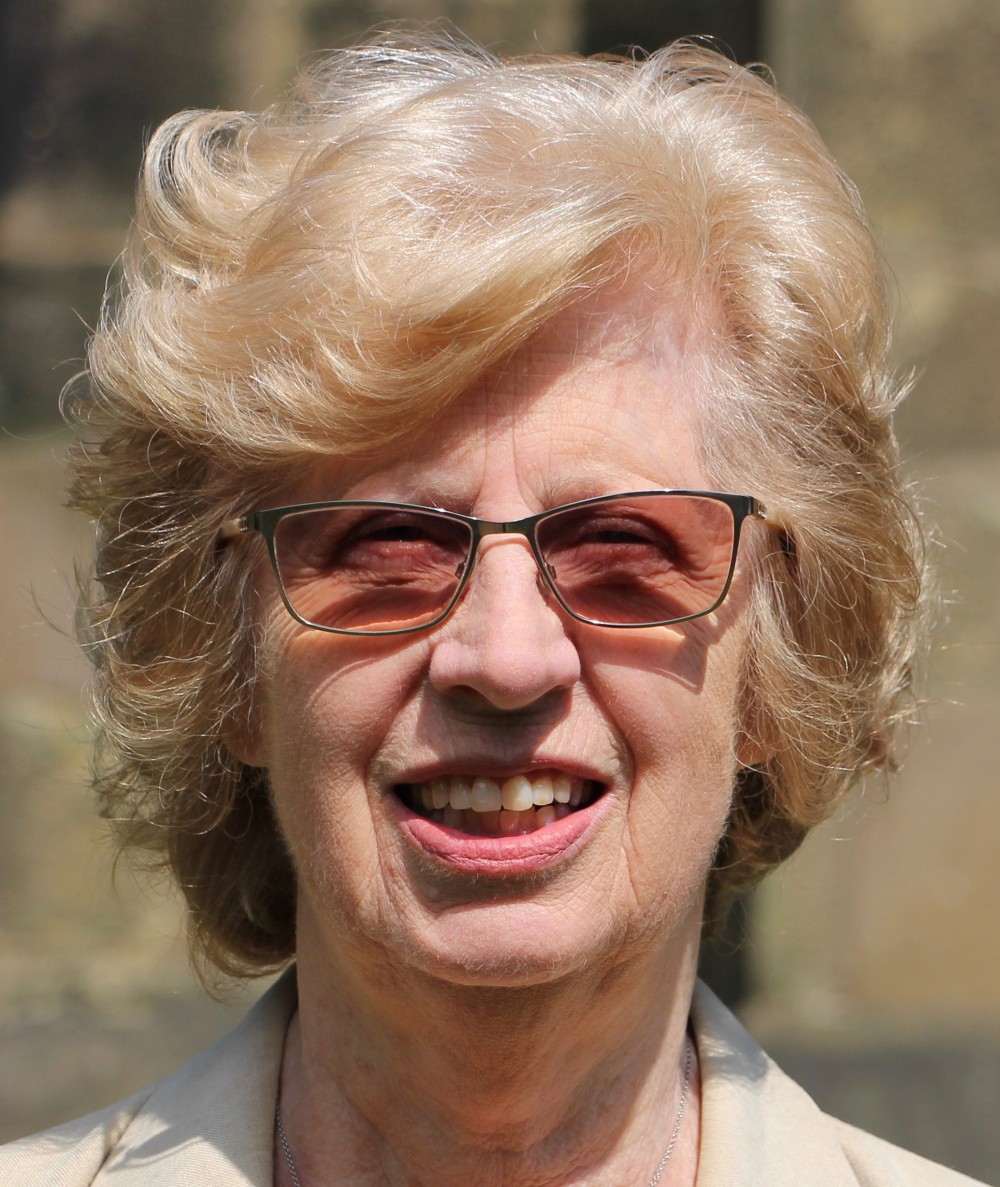 Anne Hart - DCC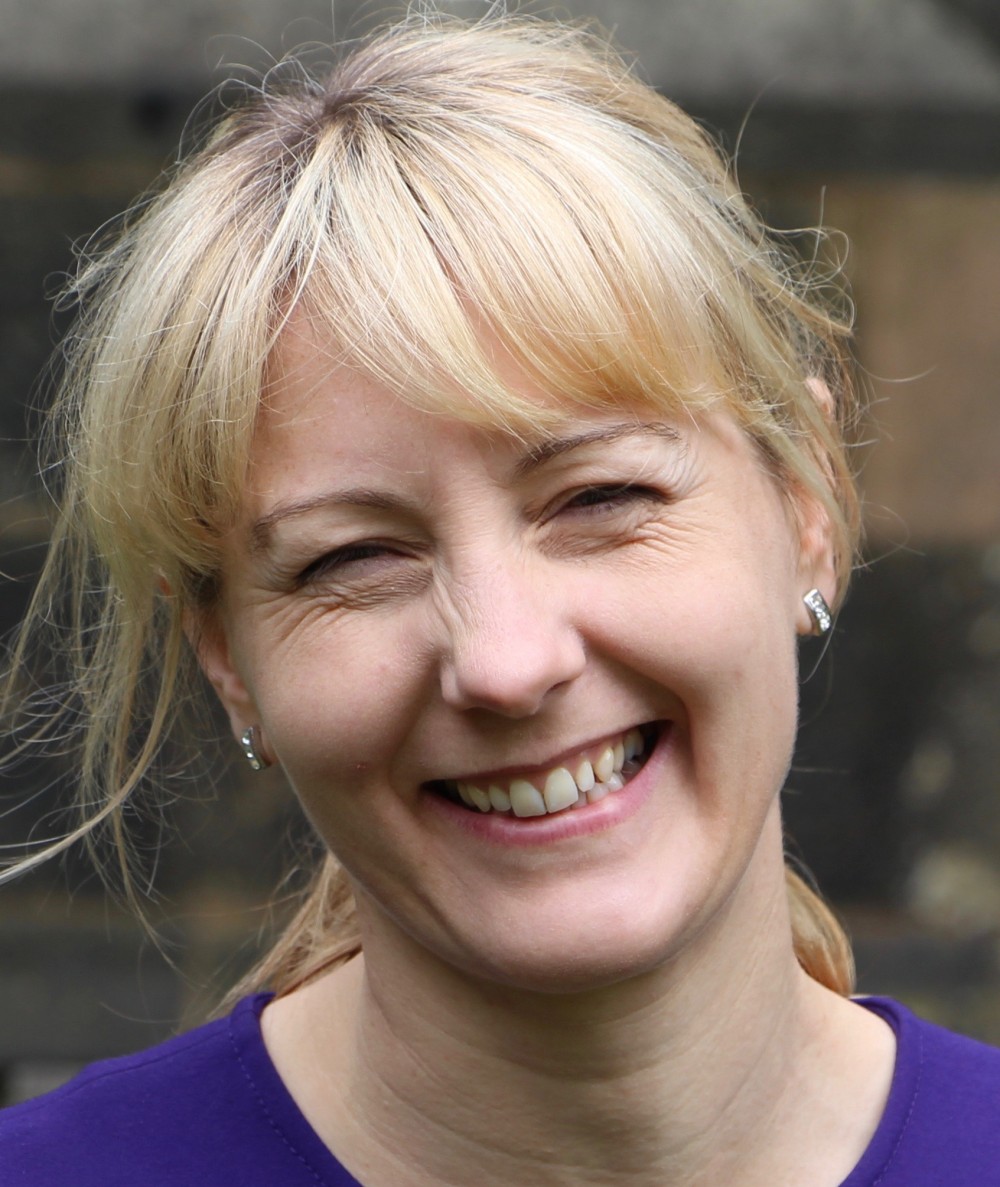 Lisa Proctor - DCC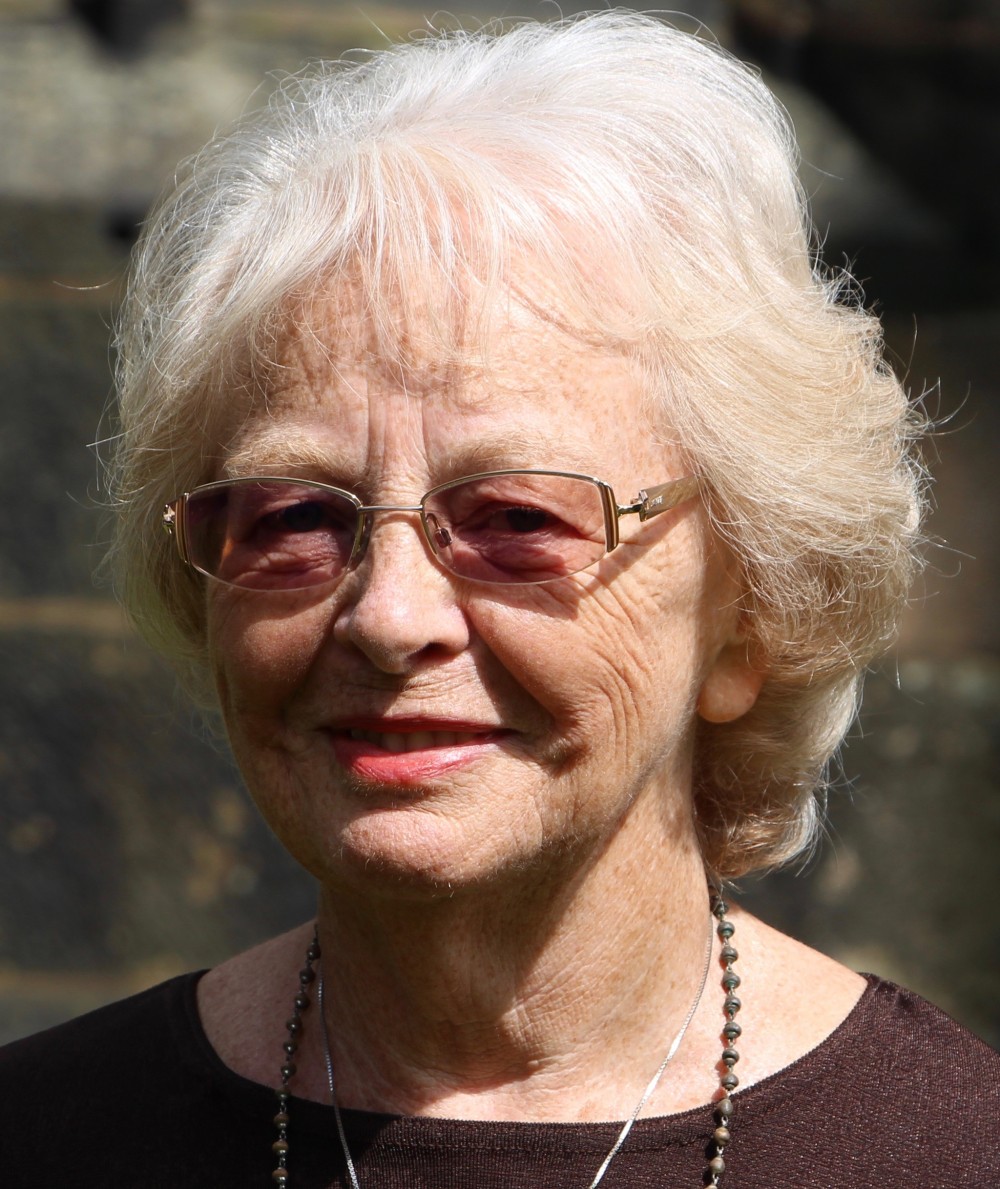 Joan Sullivan - Deanery Synod
'VESTRY HOUR' - ENQUIRING ABOUT WEDDINGS AND BAPTISMS
If anyone wishes to enquire about weddings or baptisms, this will only be done on the first and third Sundays in each month at All Saints' Sedgley, from 12noon to 1.00pm.
ST PETER'S
St Peter's Upper Gornal
On Saturday 9th June 2018 there was a public meeting in the church hall at St Peter's Upper Gornal, regarding the future of their church building.
120 local people attended, with many expressing their views, and asking questions.
No definite decision was taken at the meeting.
There were some positive proposals about how the situation might be taken forward and a meeting has been arranged for 5th July 2018 to see whether a Friends of St Peter's Group might be formed, and discuss what its objectives and remit might be.
Any proposals would then be taken to another public meeting in the autumn.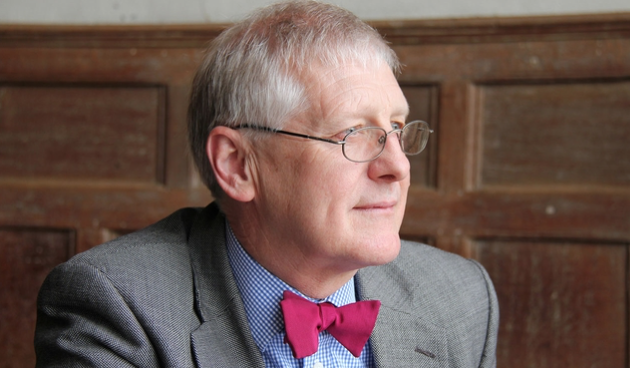 Andrew Mottram, Heritage Buildings and Community Development Officer who spoke regarding the legal position.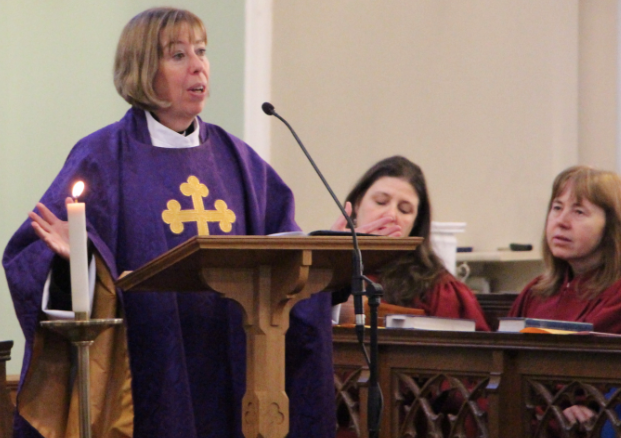 The Venerable Nikki Groarke, Archdeacon of Worcester, who covers the northern part of the Diocese also spoke.
Here's an article about St Peter's history, art, architecture and artefacts, written for this website in 2011, and updated in 2015 - it doesn't include recent changes:
Revd Charles Girdlestone, Vicar of Sedgley 1826-1837, who raised the money to build St Peter's.
St Peter's Upper Gornal opened in 1844. A great deal of preparatory work and fundraising took place beforehand to enable this to happen. An insight into the part played by the Vicar of All Saints', Revd Charles Girdlestone during the 1830s in raising the money for the building and paying the vicar's stipend can be found in documents at Dudley Archives:
Revd Charles Girdlestone and the building of St Peter's Upper Gornal
ST PETER'S WILD WEST FAYRE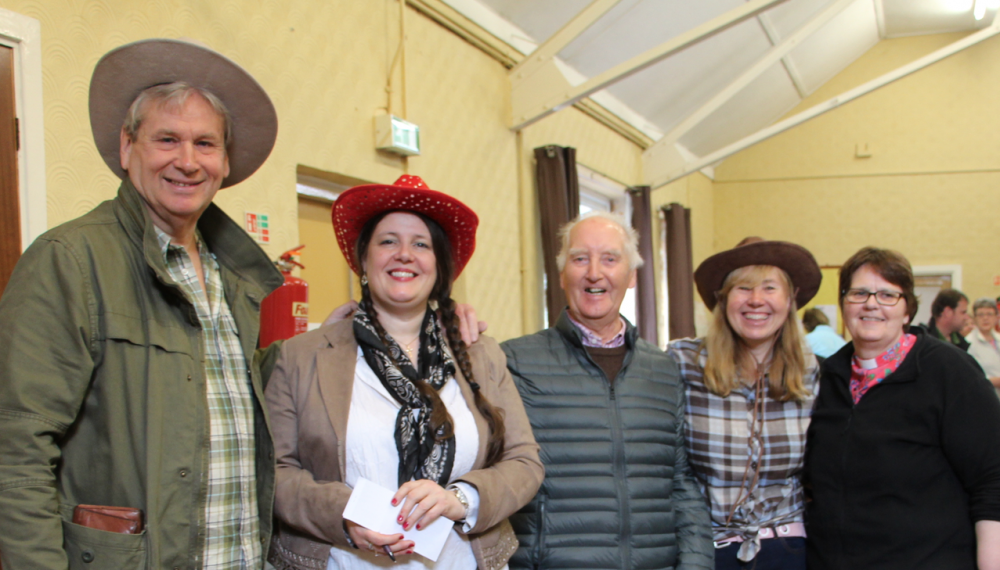 St Peter's Wild West Fayre, held on the morning of Saturday 26th May 2018 was a lot of fun - all the stallholders were kitted out in Wild West costumes.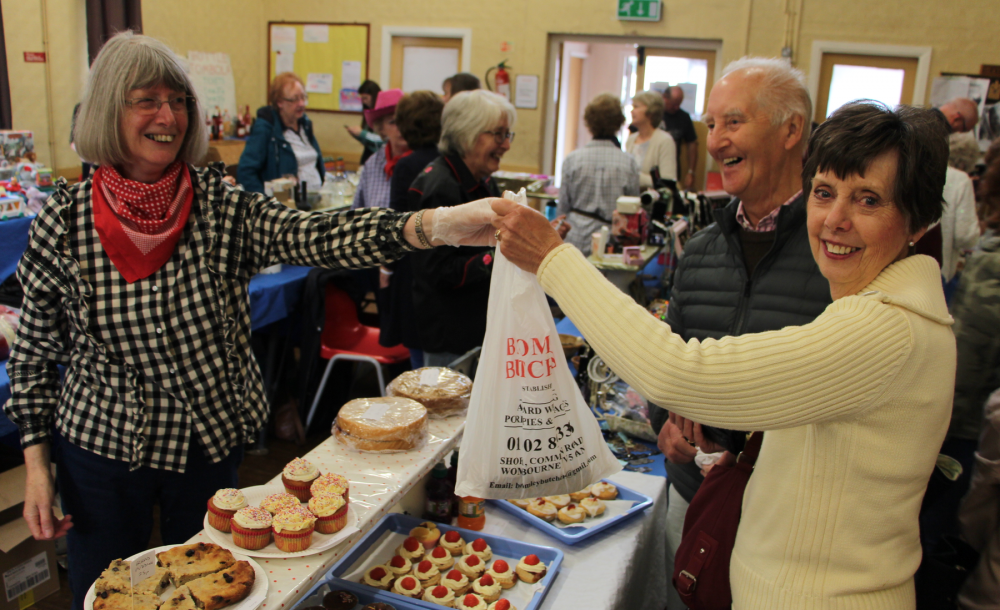 The place was full and buzzing, with its usual selection of stalls and cafe selling hot food.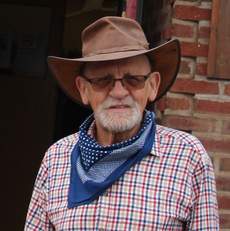 Thank you to everyone who came along and supported St Peter's on the day.
St Peter's Wild West Fayre 26 May 2018
Christian Aid Week (13-19 May 2018)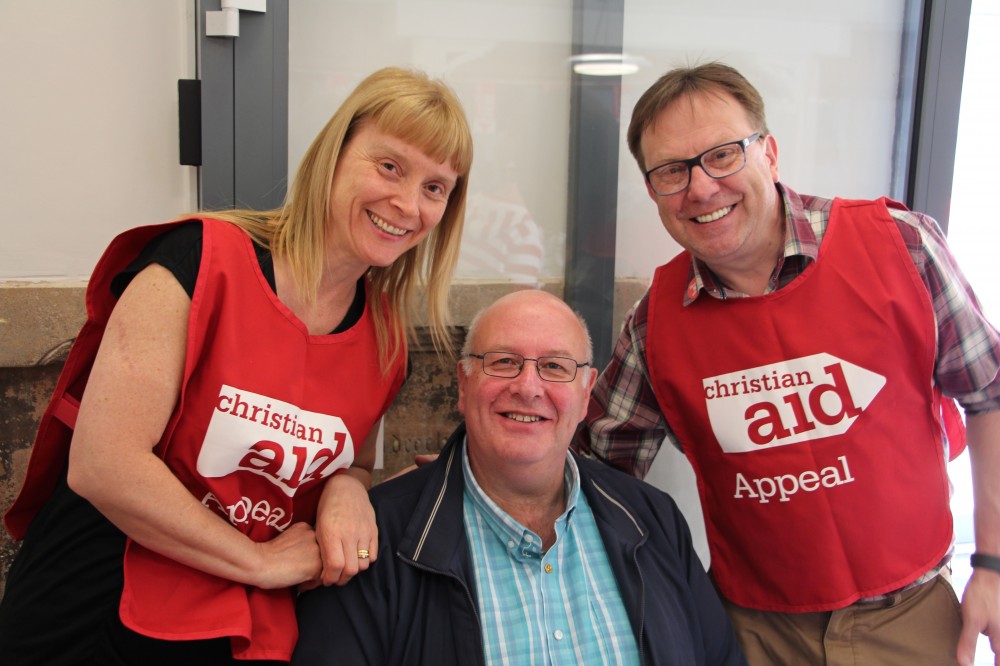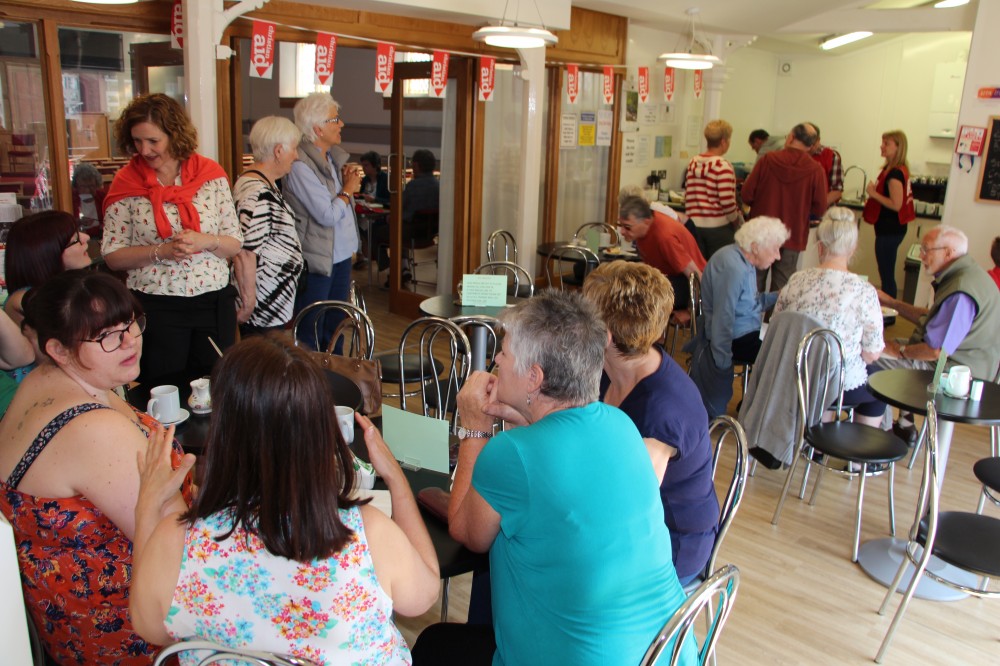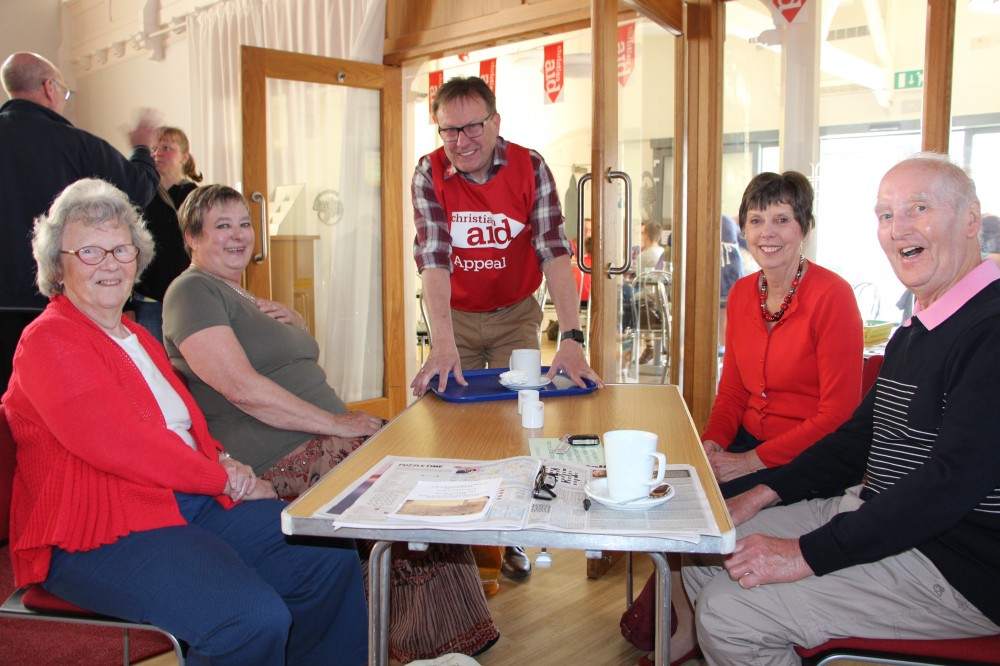 Scenes from the 'Big Brekkie' held at St Andrew's Community Cafe, Bilston Street, 19/5/18.
CHRISTIAN AID BIG BREKKIE took place on Saturday 19th May from 9am to 11am at St Andrew's Church Community Cafe, Bilston Street, Sedgley.
Martin, Roy, Linda and Cicely attended from All Saints'.
The Big Brekkie at St Andrew's Bilston Street
'PRAYING FOR DUDLEY' - A GREAT SUCCESS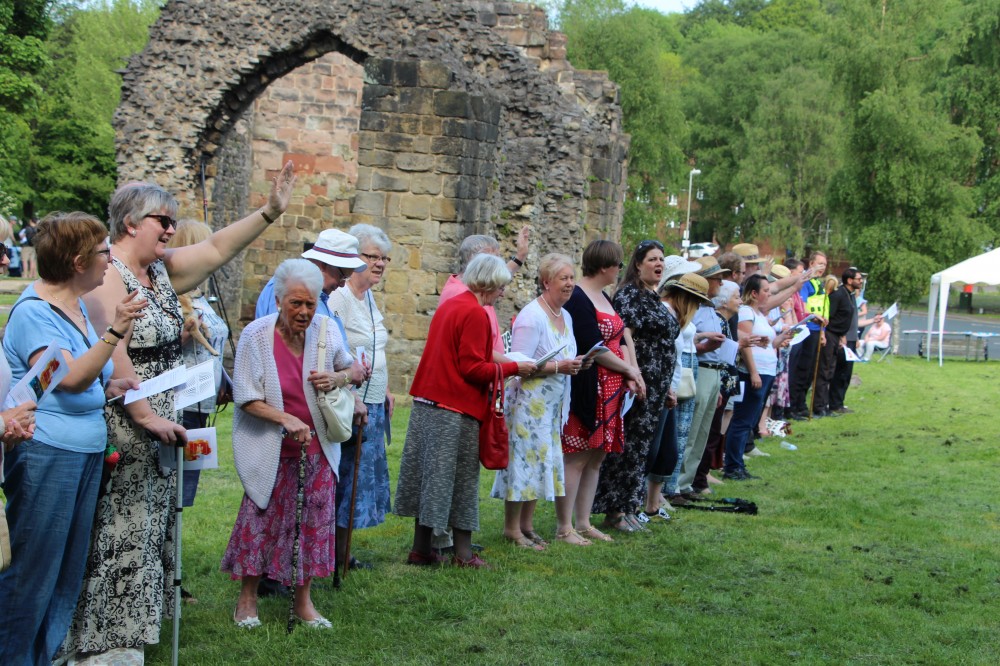 THIS YEAR'S PRAYING FOR DUDLEY event was held on Sunday 20th May from 2.30pm till 4pm at Priory Park, Dudley.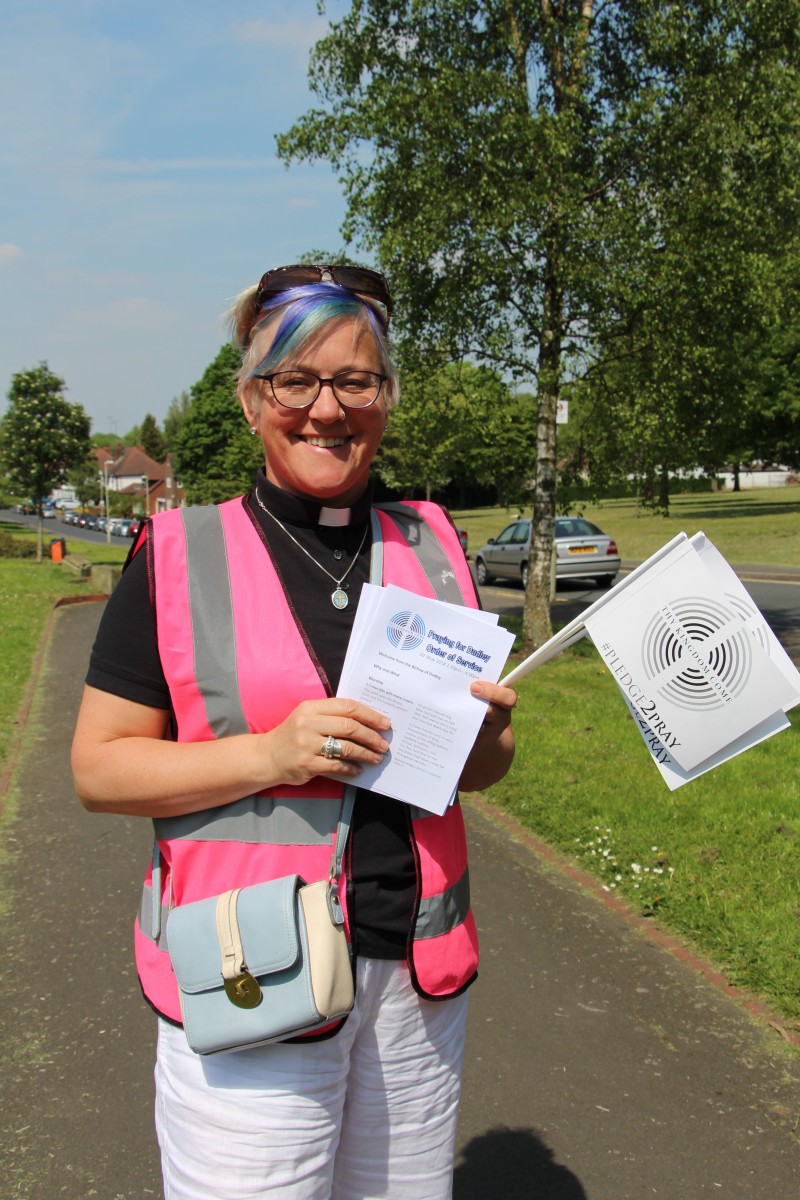 It was a beatuiful day; a chance to pray for our town - and meet people from our sister churches throughout the borough.
Praying for Dudley at Dudley Priory 2018
See more photos (by Sam Setchell) on the Diocese of Worcester Facebook site
In search of St Kenelm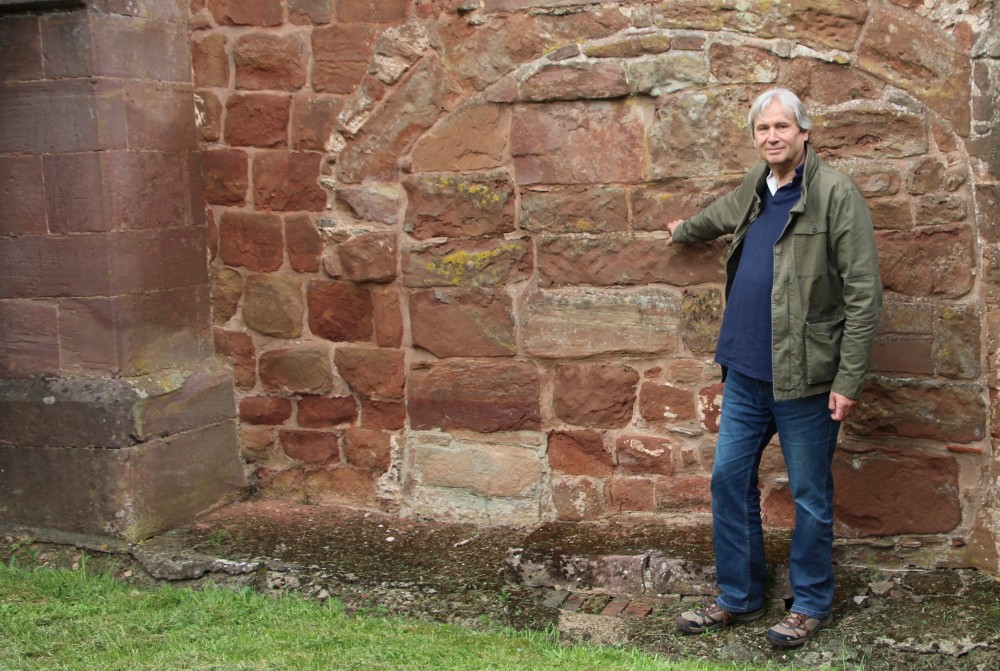 Martin at the blocked-up former entrance to the shrine of St Kenelm at St Kenelm's Church, Romsley - near Halesowen.
In our occasional 'Days Out' series, Martin and Magda visited St Kenelm's Church and Well in Romsley in the Clent Hills.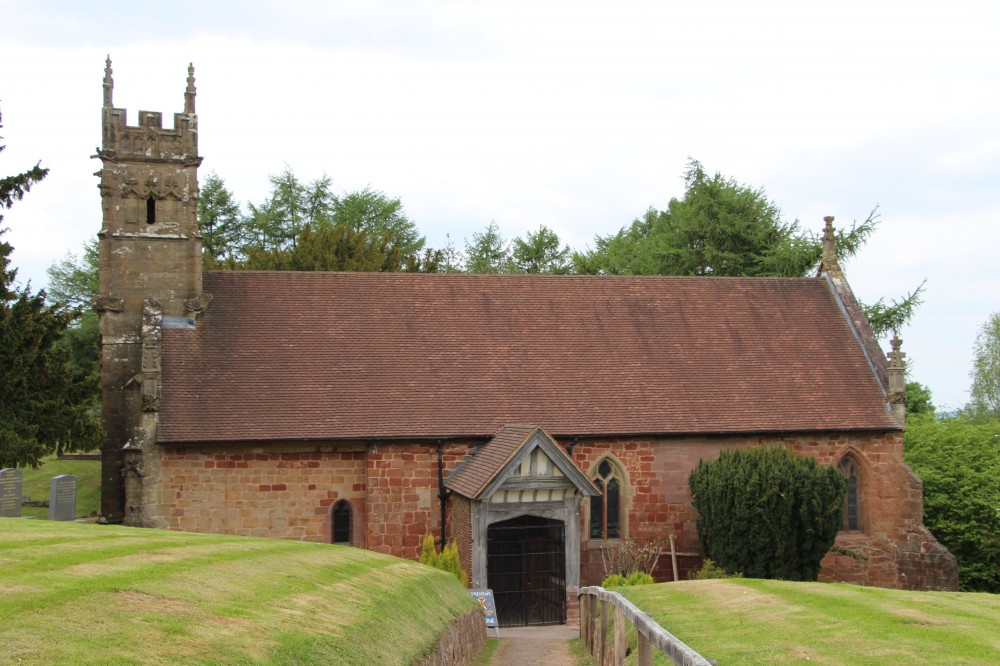 St Kenelm's Church, Romsley.
The site has been a place of pilgrimage for over 1000 years.
In legend, St Kenelm was a member of the royal family of Mercia, a boy king and martyr of the 9th century AD, murdered by an ambitious relative close to the location of the church, despite receiving a prophetic dream warning him of the danger.
His body, after being concealed, was discovered by miraculous intervention, and transported by the monks of Winchcombe to a major shrine near Tewksbury.
Trips Out - St Kenelm's Romsley
ANOTHER TRIP OUT: TWO CHURCHES AND AN ABBEY - THE STORY OF WORSHIP IN CENTRAL EVESHAM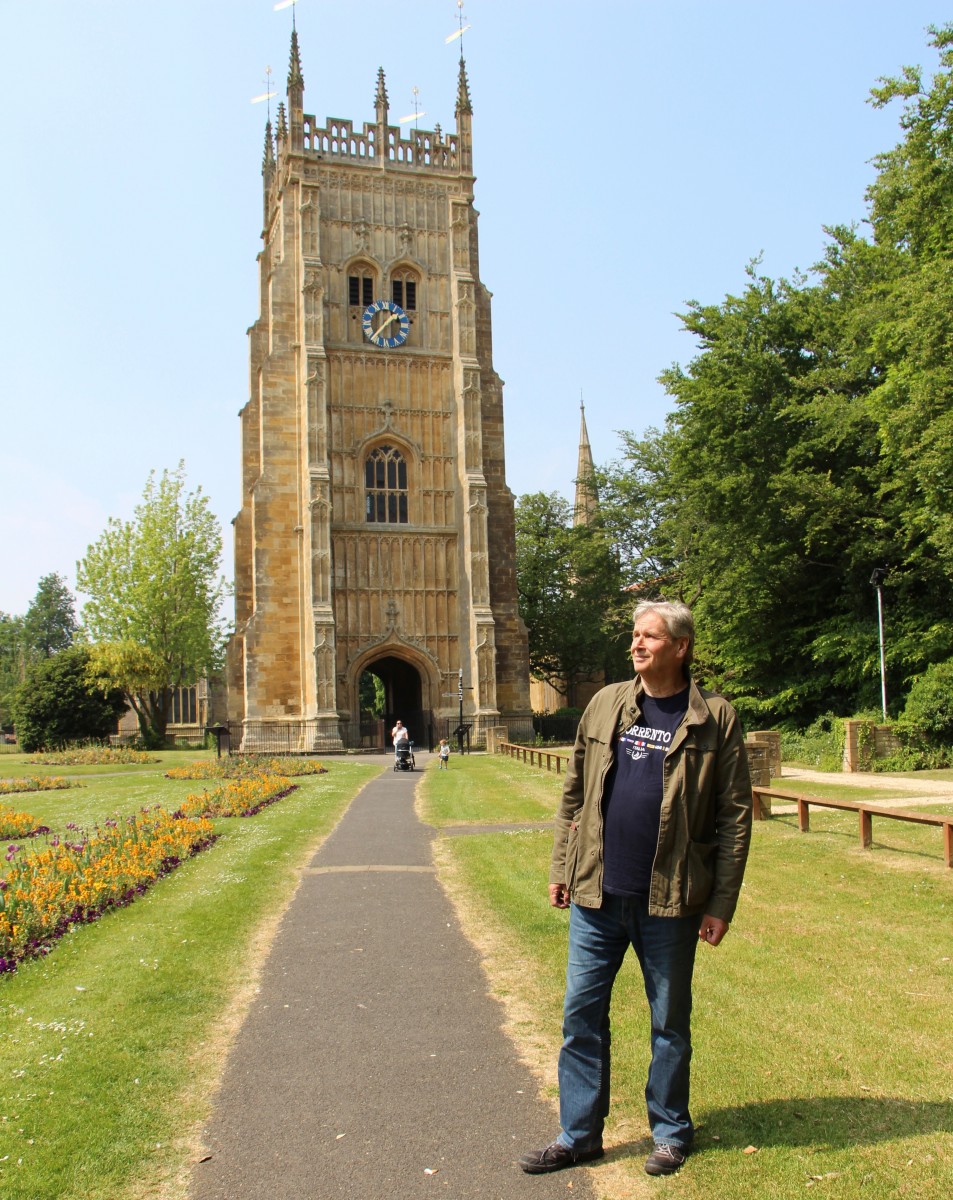 Martin's latest trip took him to the site of a former abbey, where only the clock tower remains, and two nearby medieval churches in central Evesham.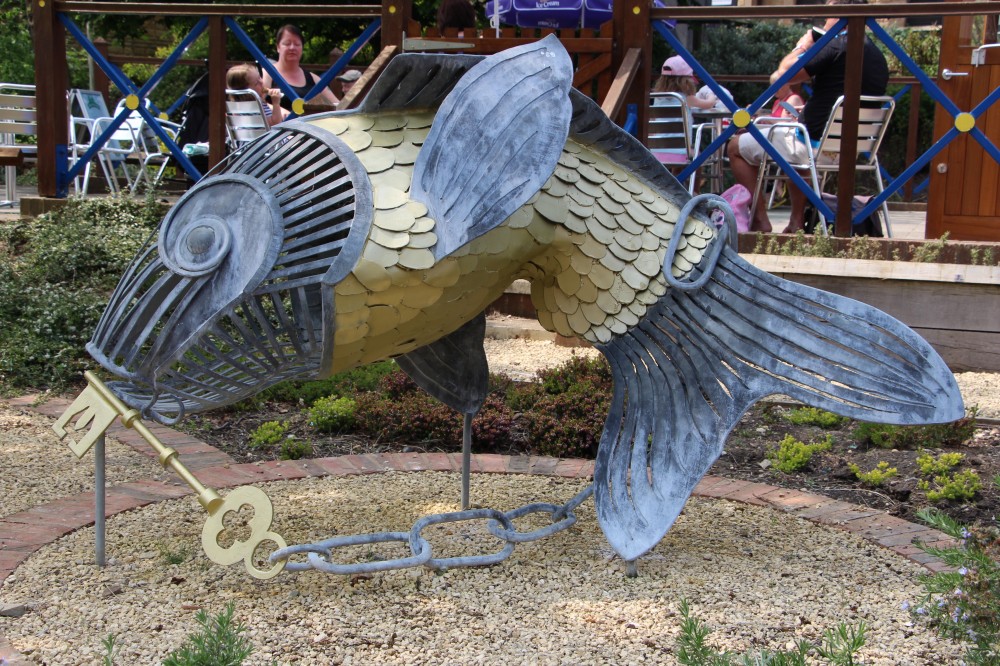 St Egwin's fish sculpture in the Abbey Gardens by the river at Evesham. St Egwin founded Evesham Abbey having discovered the key to shackles he wore in a fish served to him in Rome, where he had gone to seek the support of the Pope over a dispute.
A swineherd named Eof had a vision of Mary and encouraged Egwin to found the abbey at the site. Eof gave his name to the town, that became 'Eof's ham' - latterly Evesham.
The churches of Evesham's centre: Part 1 - All Saints' Church
Evesham Centre, Part 2: The Bell Tower and Church of St Lawrence
WORLD WAR ONE EXHIBITION PHOTOS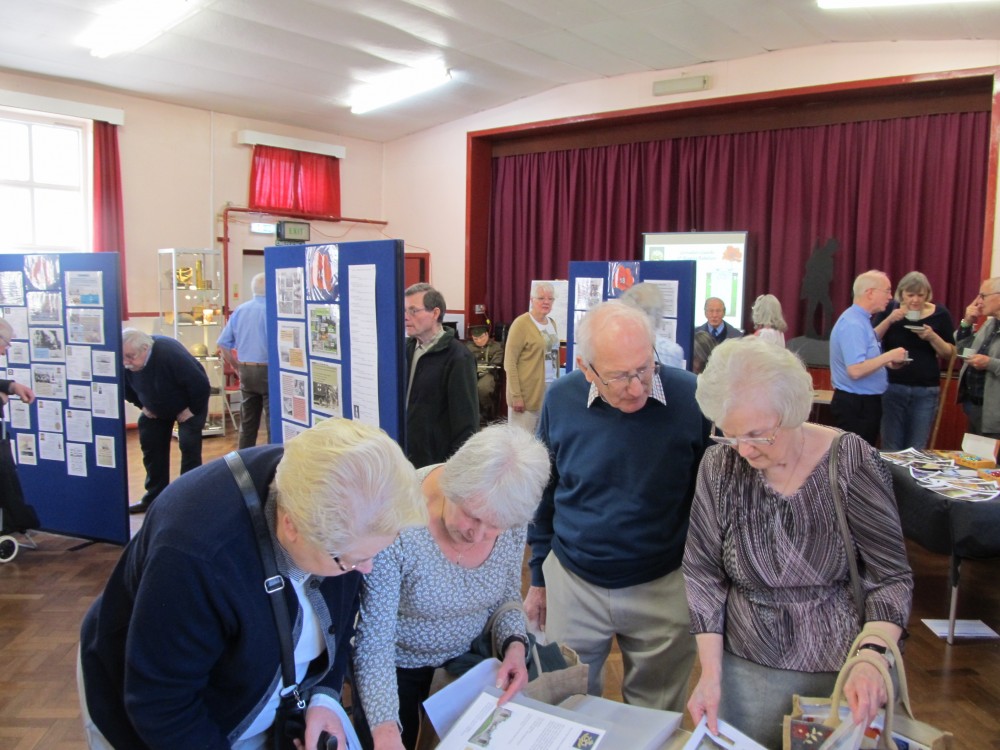 Barbara Price's World War One exhibition
On 5th and 6th May 2018, Barbara Price held an exhibition in All Saints' Church Hall based on her extensive travel here and abroad researching the backgrounds of the servicemen from this area who took part in the Great War.
The exhibition represents a magnificent effort on Barbara's part to record this area's contribution, one hundred years on from the end of the war.
In the next few months a book containing the information Barbara gathered will be produced, which will be available at All Saints'.
Here are some photos from the exhibition
A BEAUTIFUL ASCENSION DAY MORNING AT ALL SAINTS' - FOLLOWED BY A 'FELLOWSHIP BREAKFAST' AT CAFE CAPPELLA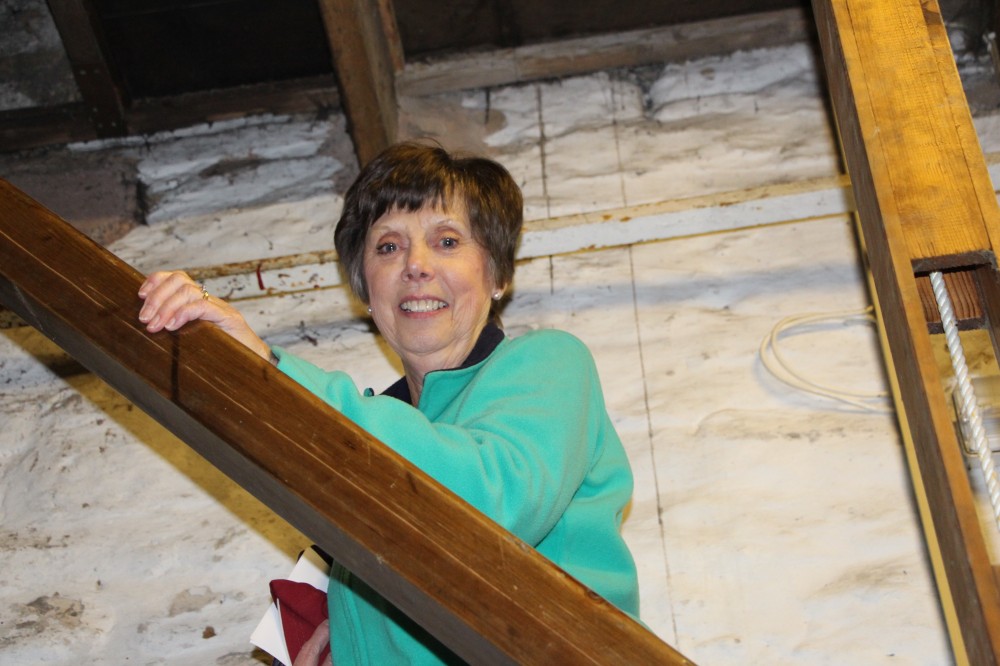 Linda Watkins ascends the church tower at 7.30am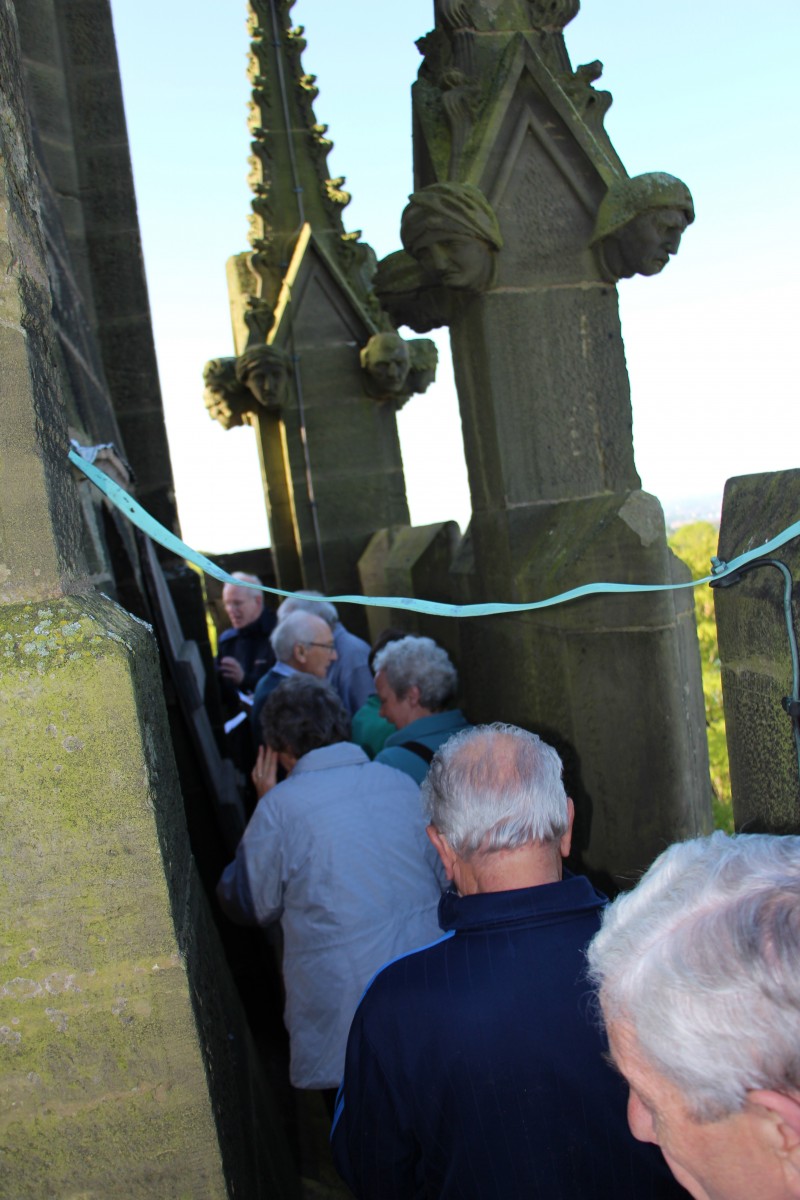 Revd Guy Hewlett says prayers for the village on the parapet.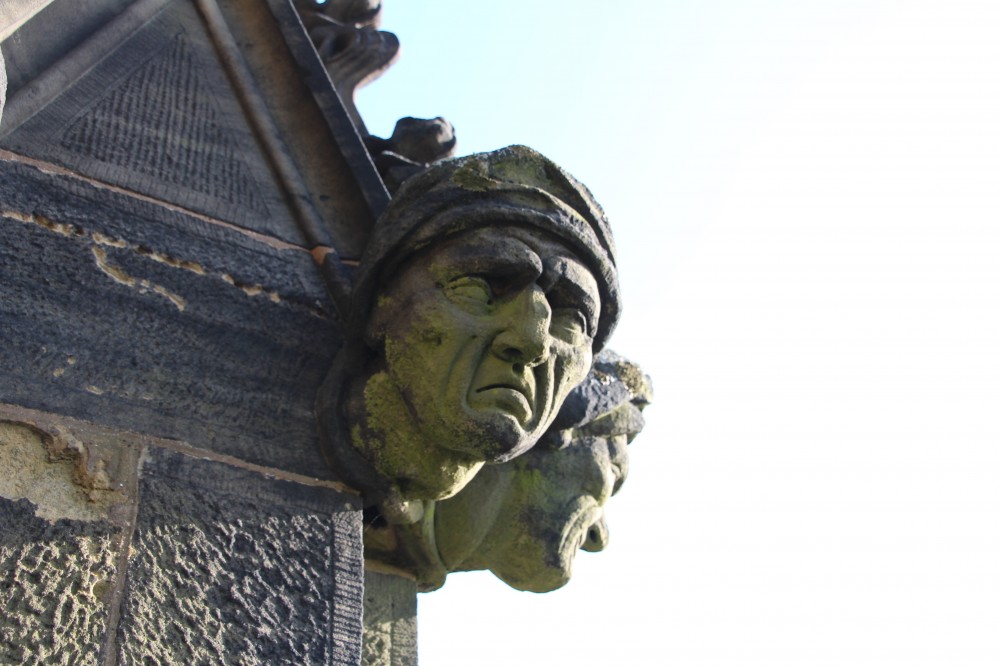 Our gargoyles greet the morning sun on Ascension Day.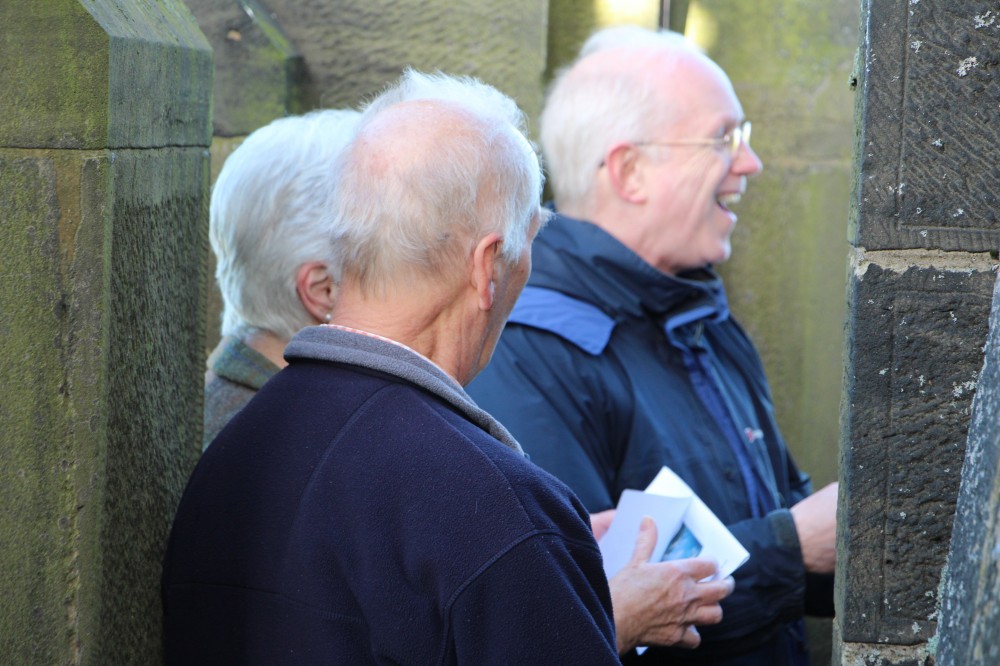 Revd Guy leads the singing of 'Hail the Day That Sees Him Rise' by Charles Wesley - the Ascension Day hymn.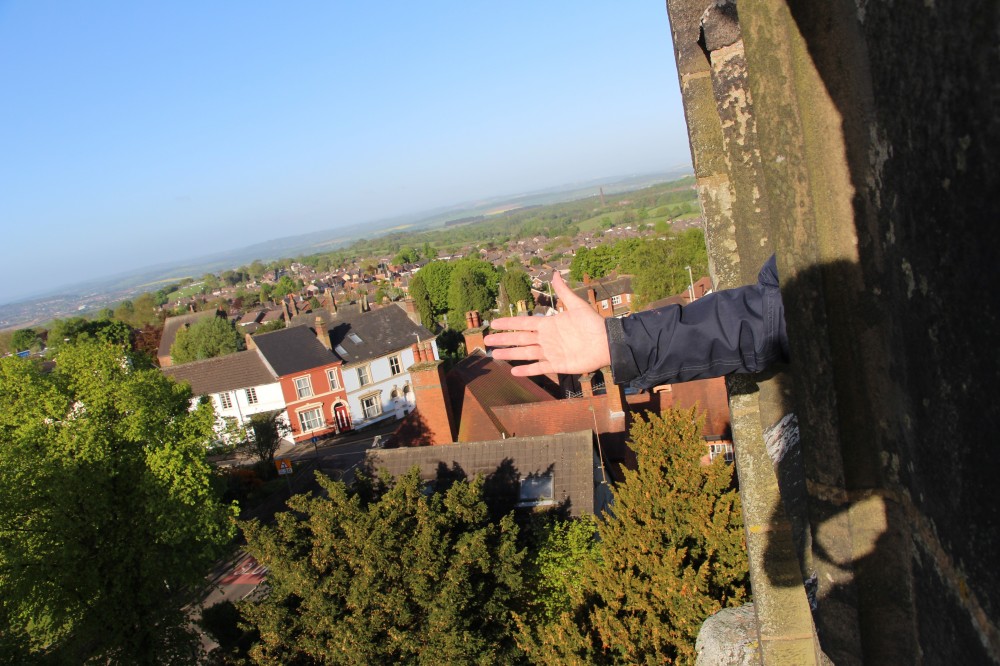 Revd Guy tests the warmth on the outside of the tower.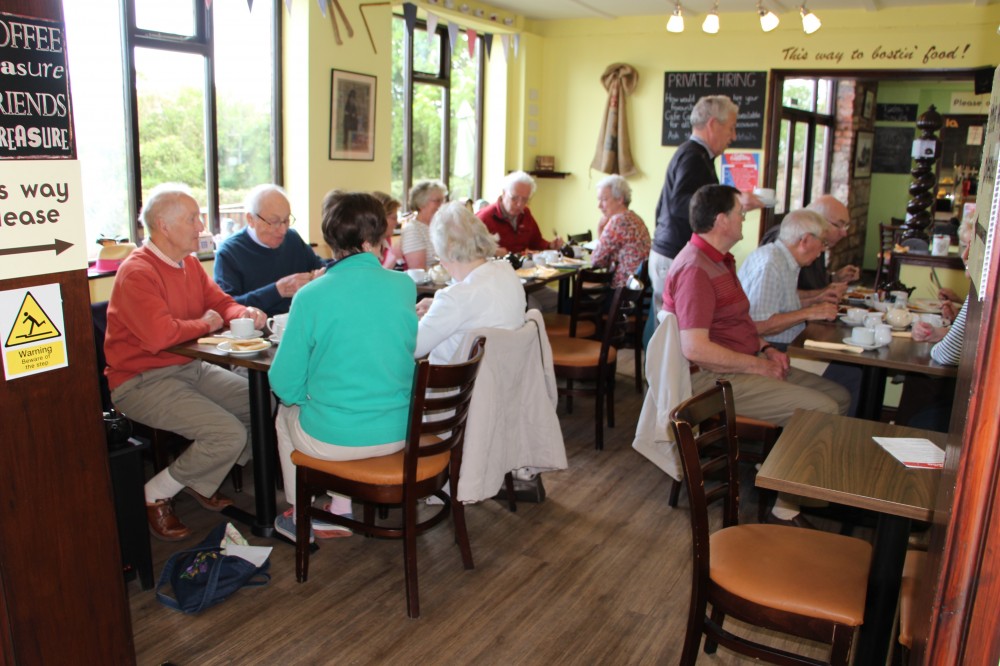 Our fellowshp breakfast at Cafe Cappella - 16 were booked in.
On Ascension Day, Thursday 10th May 2018 we climbed the church tower of All Saints' at 7.30am, followed by Holy Communion in church at 8am.
We were all given a hymn sheet and sang 'Hail the Day that Sees Him Rise' by Charles Wesley - and prayers were said.
At around 8.45am we walked across the road to Cafe Cappella where we enjoyed a Fellowship Breakfast. It was a really wonderful experience for all of us and thank you to the Churchwardens and Linda Watkins, Revd Guy and everyone else who made it happen, and to Brian Chappell and his team at Cafe Cappella for a lovely breakfast!
More photos of Ascension Day 2018
The search for Martha Jane and John Jackson's grave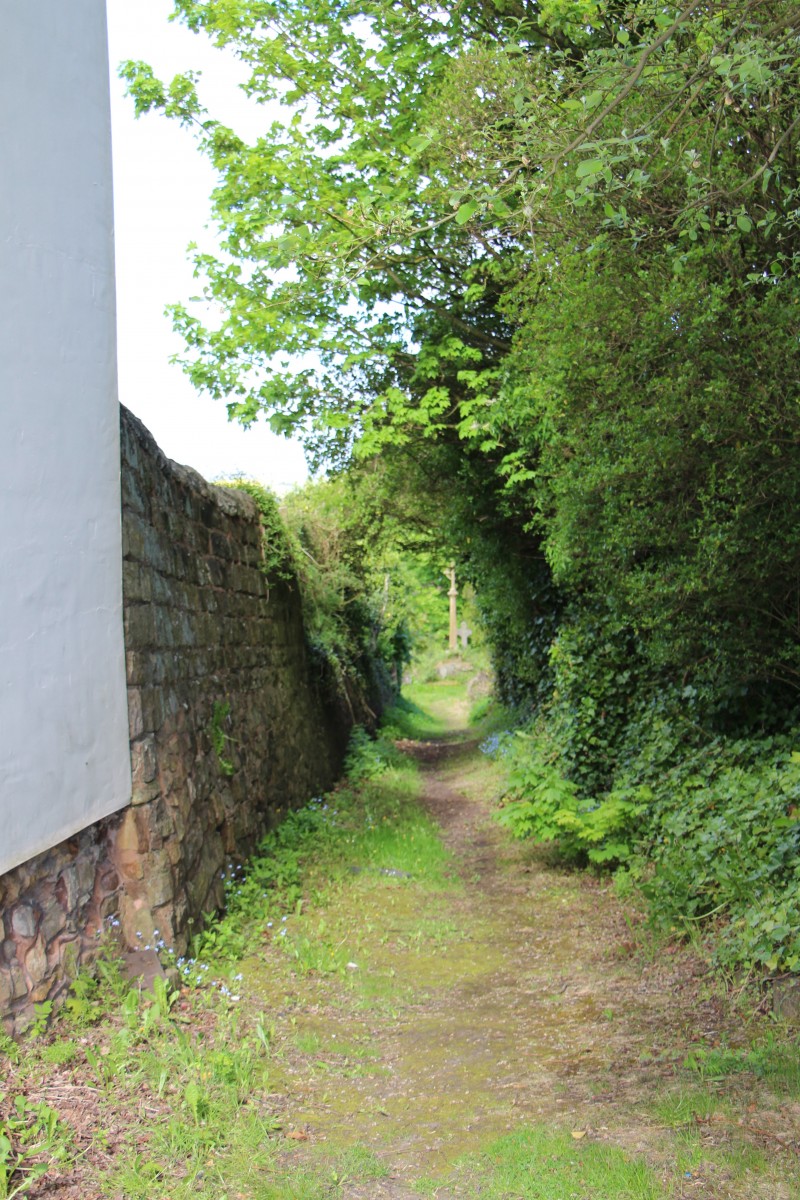 The entrance to the former burial ground in Gospel End Street at the side of Cafe Cappella.
We've been contacted by Teresa Webb, the great granddaughter of Martha Jane Jackson whom we believe was buried in one of our burial grounds in 1958.
Teresa would like to locate her great grandmother's and great grandfather John's family grave.
Our burial records on microfiche at Dudley Archives show that Revd Stanley Lloyd carried out her funeral service on 17 March 1958, and Hartill's records at archives give a burial reference as '55B'. However none of the indices of monumental inscriptions for our graveyards kept at archives have an entry for Martha.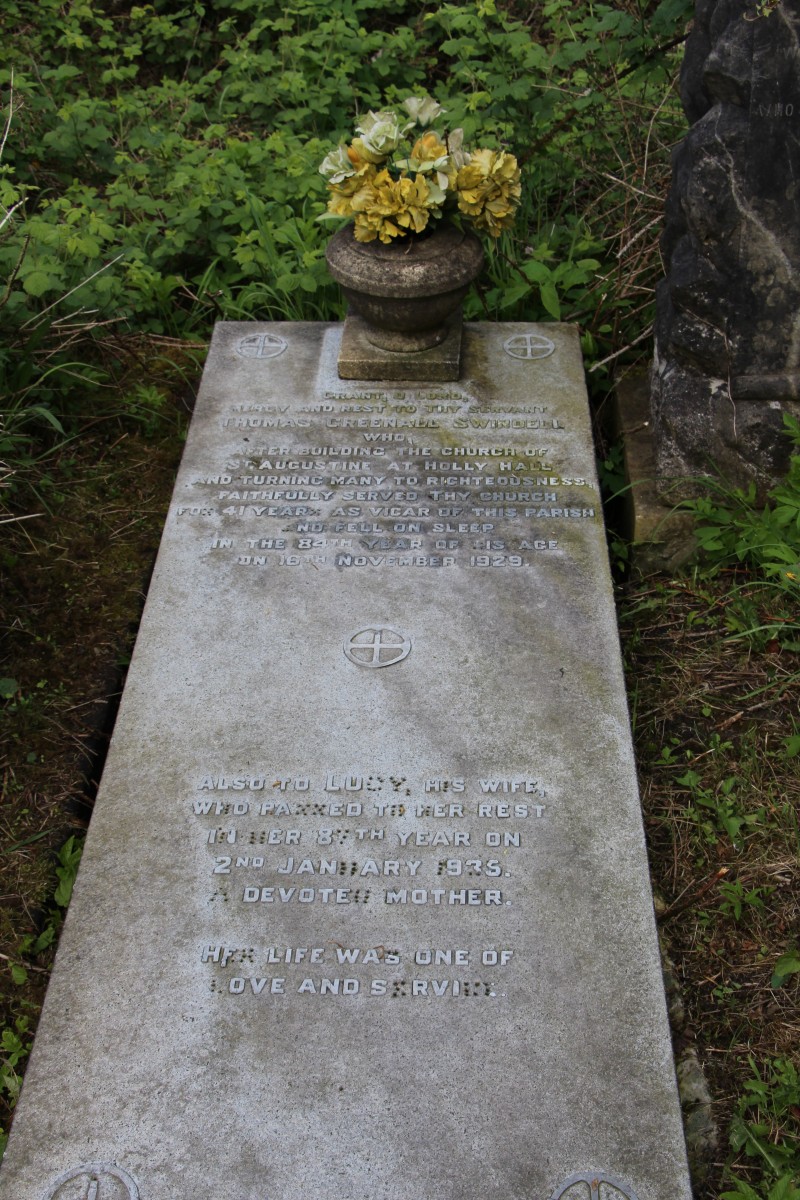 The grave of a former vicar of All Saints, Thomas Greenall Swindell in Gospel End Street burial ground.
A preliminary search of area B of the graveyard at Gospel End Street did not reveal any gravestone bearing the name Jackson.
However any search is made more difficult as the graveyard is very overgrown - and it would appear that a previous effort to record grave inscriptions in that section by BMSGH in the 1980s ended at row 33. From past experience unless BMSGH recorded the grave it may be impossible to find without assistance from those who knew the family.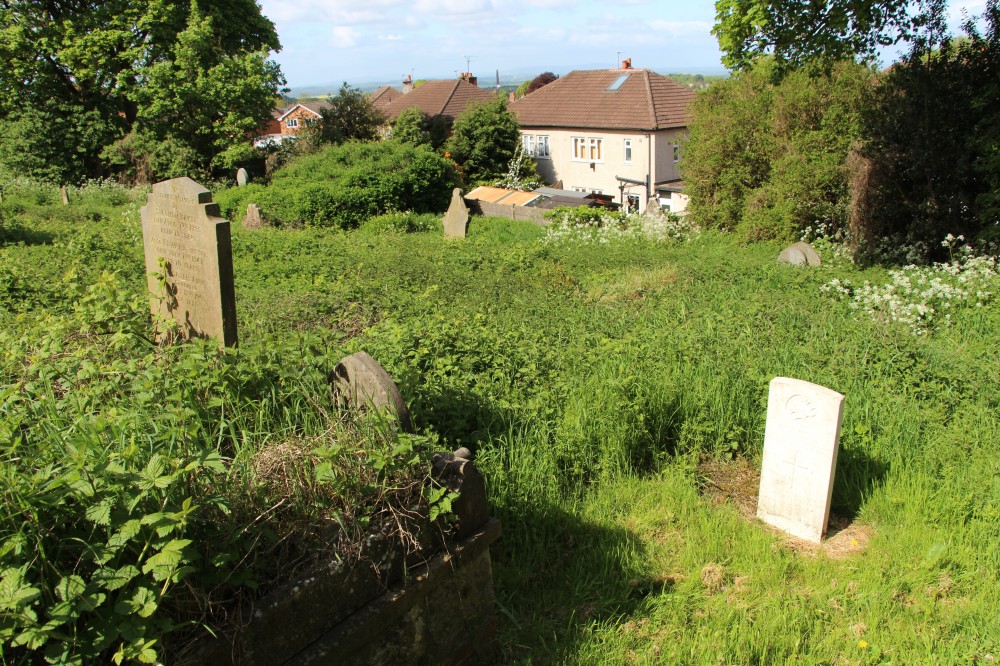 We believe the reference '55B' in Hartill's archive records may refer to this area of Gospel End Street burial ground.
Do you have any knowledge of a Jackson grave at Gospel End Street or elsewhere?
If so please contact Martin Jones:
mmjones29@blueyonder.co.uk
PARISH CONFIRMATION SERVICE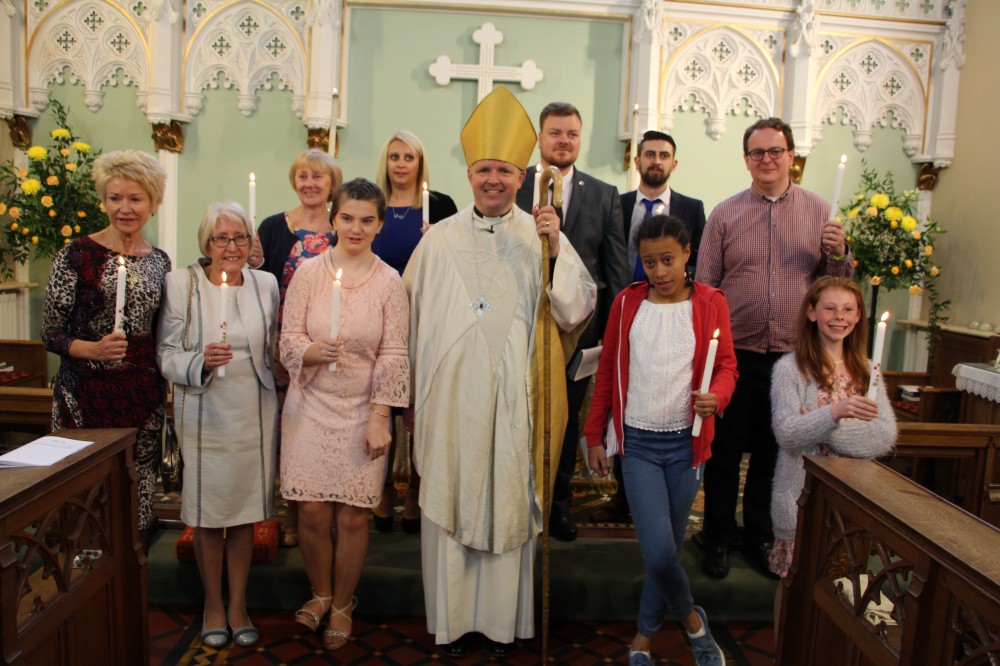 29/4/18: A great morning at All Saints'. Candidates from Gornal and Sedgley and Wordsley parishes were confirmed by the Bishop of Dudley, Rt Revd Graham Usher, at All Saints'.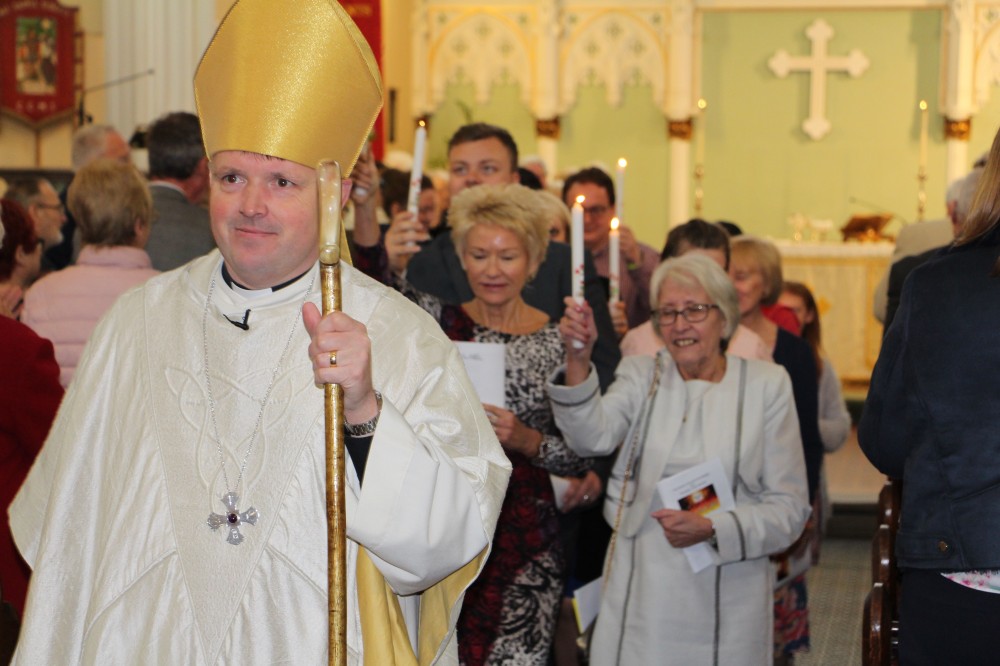 The church was full, the combined choir sounded brilliant and there was a joyful atmosphere throughout service.
Congratulations - and welcome to the fellowship of the church to all of you...
From the Parish of Gornal and Sedgley:
Amelia Louise Cox
Grace-Lily Fieldhouse
Janet Frost
Milly Germeney Penny
Jane Ryan
From the Wordsley Team Ministry:
Richard Hickman
Timothy Kirton
Charlotte Pinfield
Christopher Pinfield
Julie Saxton.
More photos of the 2018 Confirmation service
ARCHIVE WEB CONTENT
Periodically older news items need to be cleared from the Home Page to accommodate new material.
Some items that have appeared on the Home Page of this website covering January-March 2018 have now been archived and are available here:
Baptism and weddings - bookings
If in doubt whether a Vestry Hour will be held at All Saints', and to avoid a wasted trip, call our Parish Secretary Gail:
01902 540289 between 10am-12noon, Monday - Friday.
Parish contact details
PARISH OFFICE
Address:
All Saints' Parish Office
Ladies Walk
Dudley
DY3 3UA
Phone number: 01902 540289
Our Administration Assistant is Gail Griffiths.
TEAM RECTOR
Revd Guy Hewlett
Gornal and Sedgley Team Ministry
All Saints, Sedgley
St Peters, Upper Gornal
St Andrews, The Straits
Phone and email contact details:
Phone: 01902 295164
email: guyhewlett18@gmail.com
TEAM VICAR
The Revd Catherine Mitchell
Team Vicar
Gornal and Sedgley Team Ministry
All Saints, Sedgley
St Peters, Upper Gornal
St Andrews, The Straits
Tel 01902 677897
revcatherinemitchell13@gmail.com
LICENSED LAY MINISTER
Canon Jan Humphries: 01902 661275
Other email addresses:
Keith Tomlinson, Churchwarden:
churchwardenkeith@allsaintssedgley.co.uk
John Anderson, Treasurer and Churchwarden:
treasurer@allsaintssedgley.co.uk
Jenny Lavender, Assistant Treasurer:
asstreasurer@allsaintssedgley.co.uk
David Bell: caretaker@allsaintssedgley.co.uk
Telephone Number: 07933 204132
The parish office is open 10am-12noon, Monday to Friday.
Information should be sent to Gail by Wednesday for inclusion in Sunday's pewsheet.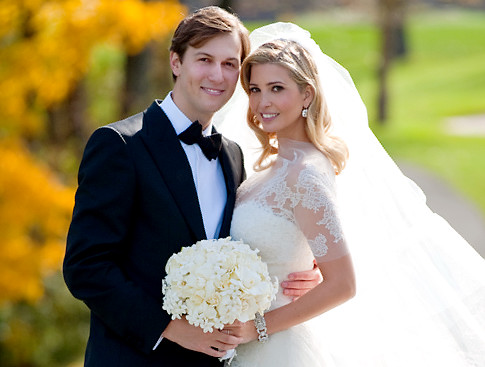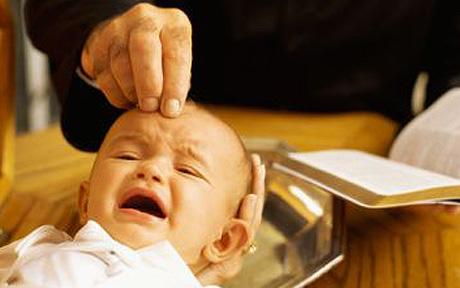 Arranging a wedding or baptism? - click here
Our website
If you'd like to contribute any information about forthcoming church events, write an article, or correct anything on the site, please send your information to Martin our website editor.