Welcome to the Gornal and Sedgley Team Ministry website.
Our parish includes All Saints' Church in Sedgley, St Andrew's in The Straits and St Peter's in Upper Gornal.
We've been a team ministry since 2005: team working allows us to provide spiritual and pastoral care to a wide area including Upper Gornal, the Straits and Sedgley.
We look forward to meeting you at one of the churches in our parish soon.
Jan Humphries (Licensed Lay Minister)
Gornal and Sedgley Team Ministry
SERVICES AND EVENTS AT ALL SAINTS', ST ANDREW'S AND ST PETER'S

Click here for a list of services and events at All Saints', St Andrew's and St Peter's
LATEST NEWS
Latest pew sheet 26th March 2017 - containing up to date news
Please notify us of any services or events that are missing from the listings.
BEACON MAGAZINE
Who's Who at All Saints'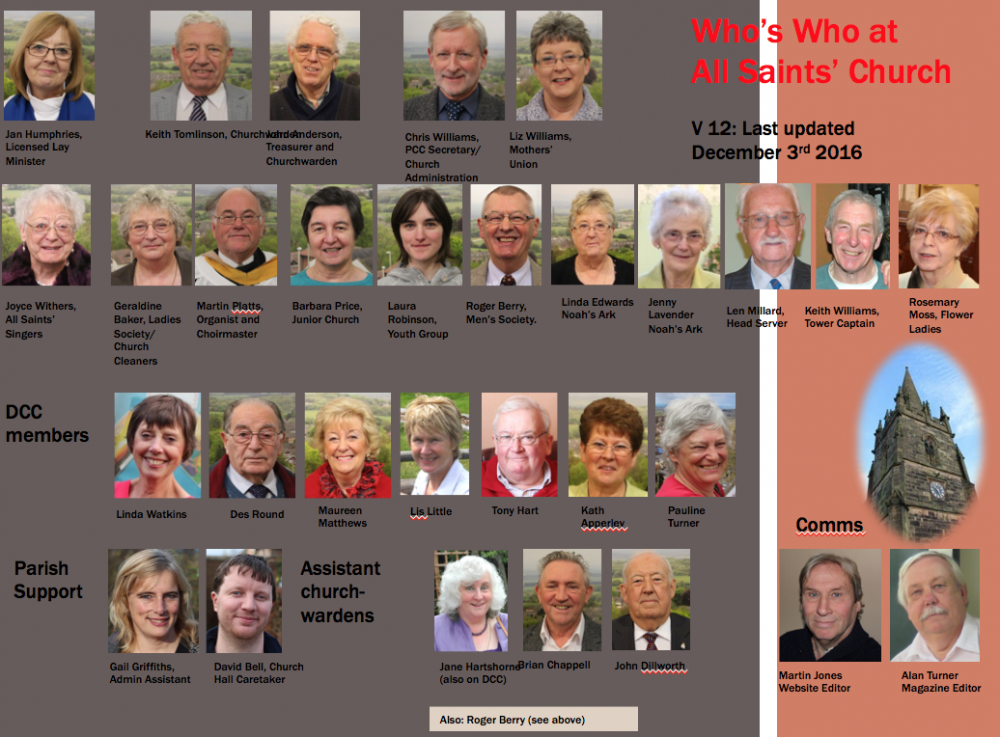 See larger version of Who's Who
HOLY WEEK SERVICES
Monday 10th April, Team Service at St Andrews, 7.30pm with Jan.
Tuesday 11th April, Team Service at All Saints' 7.30pm, Wordsley Team
Wednesday 12th April, Team Service at St Peters, 7.30pm, David Knight
Thursday 13th April for All Saints' and St Andrews, at All Saints, by Lyn Rowson at 7.30pm
Thursday 13th April at St Peter's, 7.30pm by Judith Oliver
Friday 14th April at St Andrews 2pm with Jan
Friday 14th April St Peters 2pm with Suzanne
Friday 14th April at All Saints', 7.30pm with Jan
Saturday 15th April Team Service at All Saints, 9pm with Jan
No Vestry Hour 2nd and 16th April
Please note there will be no 'Vestry Hour' ( ie the time when people come in to book christenings and weddings) on Sunday 2nd April (it's our AGM in the Hall); and Sunday 16th April (Easter Day).
Step forward All Saints' unseen army!
The All Saints' Tuesday Morning Cleaning Group.
There's a group of people who are invaluable to All Saints' yet whose work largely goes unacknowledged - our Tuesday Morning Cleaning Group.
Their endeavours ensure that we have a church to be proud of on Sundays - and the rest of the week too.

So thanks to all of you for your selfless dedication to making All Saints' a great church! We all owe you a debt of gratitude.
What's a licensing like?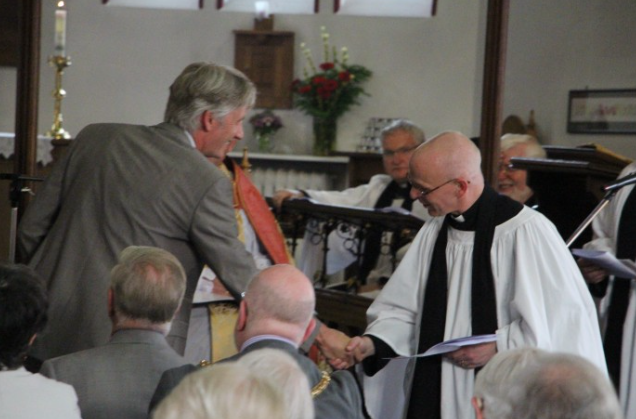 Representatives of local institutions such as the police, schools and political parties, as well as clergy, are invited to welcome the new vicar at the licensing of a vicar.
Looking forward to Revd Catherine Mitchell's licensing at All Saints' on 7th May 2017, here are some pictures from our album collection of Revd Andy Stand's licensing as Parish Priest of St Mark in the Cherry Orchard and St Philip & St James, Whittington, Worcester in June 2016.
If you feel in the mood for a lot of detailed and recondite information, here's an article that explains the process of licensing a new vicar and what the various elements of the official service signify.
Community archive bid rejected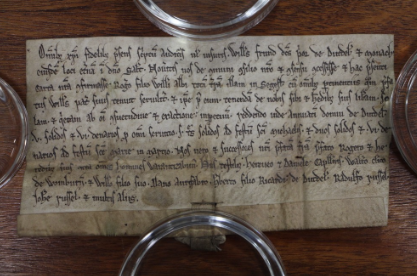 A 13th century grant of lands from the Priory at Dudley to a Sedgley landowner.
Alas we have heard that the initial bid to Heritage Lottery Fund for a community touchscreen featuring local history archive resource materials has been rejected.
The bid included working with groups of older people at community groups in Sedgley using the touchscreen as a focus for sharing old photos, maps, documents and personal reminiscences.
All Saints', St Andrew's, St. Chad's and groups at Sedgley Library were to have participated. There were also plans to work with local primary schools.
Clearly we are very disappointed, but not too discouraged - HLF said the core of the bid was very innovative and sound. They identified issues that we must address in strengthening the bid, especially the format in which the data we collect is kept - and how people will be able to access it in future when technology moves on (this is a common issue with all electronic archive materials).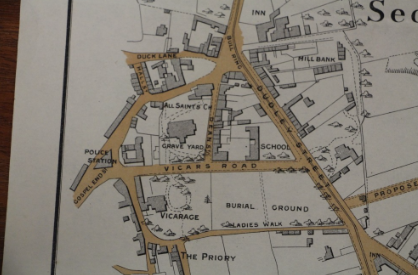 1890 map of Sedgley centre, with proposals to build the Turls Hill estate.
We would have been very fortunate if our application had succeeded first time round; but we now intend to resubmit the application with appropriate amendments at the earliest opportunity.
In the meantime we're hopeful that a much smaller bid to Coop Community Fund will gain approval, so we can run a limited pilot scheme to demonstrate its value and try out the best ways of making data available via the touchscreen.
Thank you to everyone who has so far given support both to our bid and to our various exhibitions at All Saints' over the years - we'll stick with it to ensure Sedgley's archives (including many precious reminiscences by church members) are preserved and made available in an exciting and accessible manner for today's and future generations.
Thanks in particular to Cicely Thomas and Keith Tomlinson for joining our committee recently, thereby enabling our bid to be considered.
Martin
Thank you to Junior Church for your Mothering Sunday play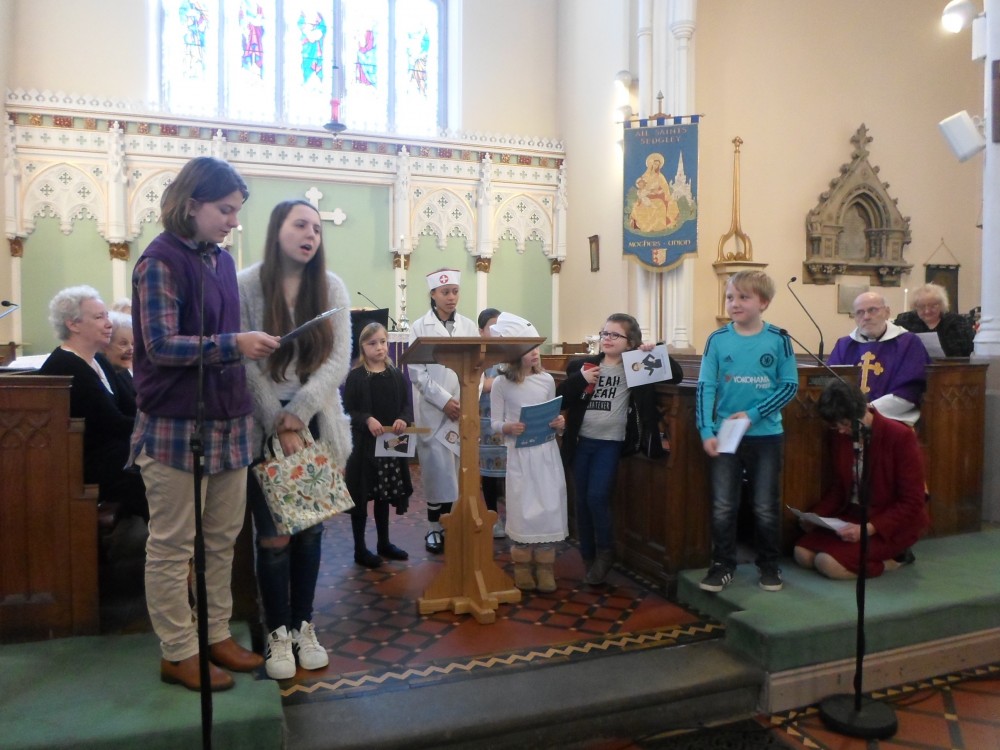 Junior Church presented 'The Shop for Mothers' by Barbara Price at Parish Communion on the morning of Sunday 26th March 2017.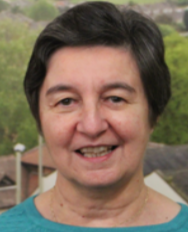 Playwright and producer Barbara Price.
Many thanks to Junior Church, playwright and producer Barbara Price and all Junior Church helpers for the Mother's Day play 'The Shop for Mothers', presented at the morning service on Mothering Sunday, which looked at all the different roles a mother plays in raising her children.
Pictures from 'The Shop for Mothers'
Court House to be auctioned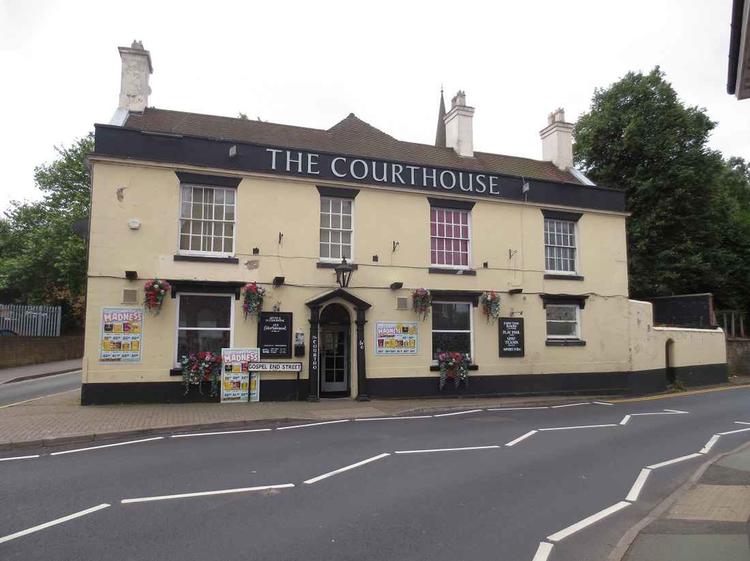 The Court House in the Bull Ring, Sedgley, in better times.
After almost a year of uncertainty, a building that is a close neighbour of ours, the Court House in Sedgley's Bull Ring, which is adjacent to All Saints' churchyard, is to be auctioned.
The property is currently boarded up and the frontage is becoming dilapidated.
It will be sold by Birmingham auctioneers Bigwood on 4th May at the Holte Suite, Aston Villa FC.
Holy Communion at 10am on Wednesday mornings at St Peter's Upper Gornal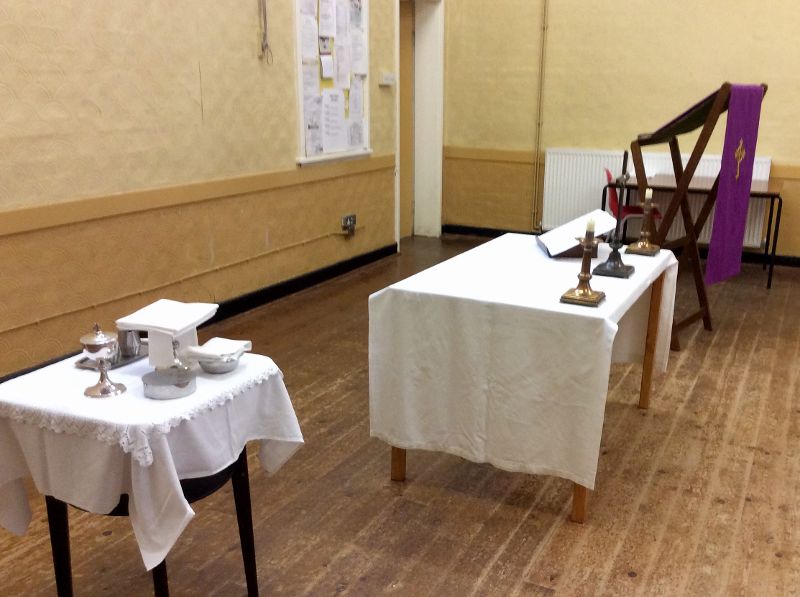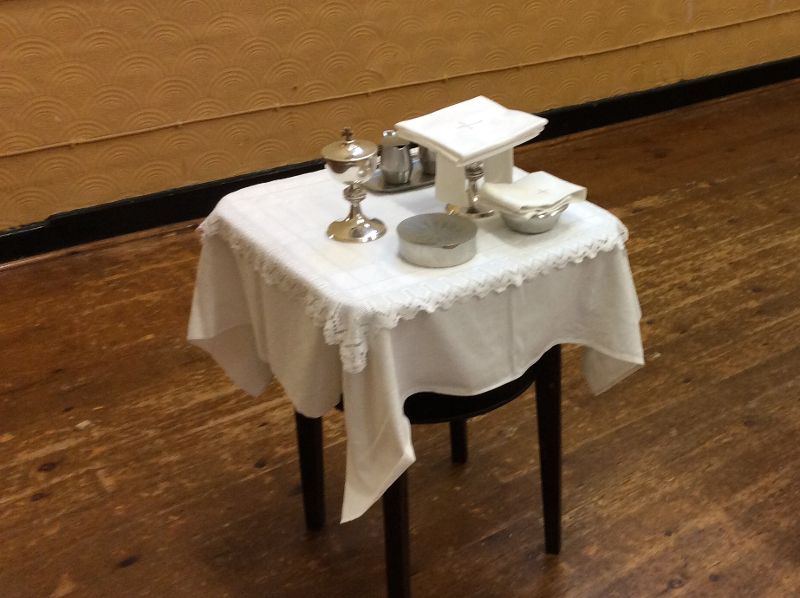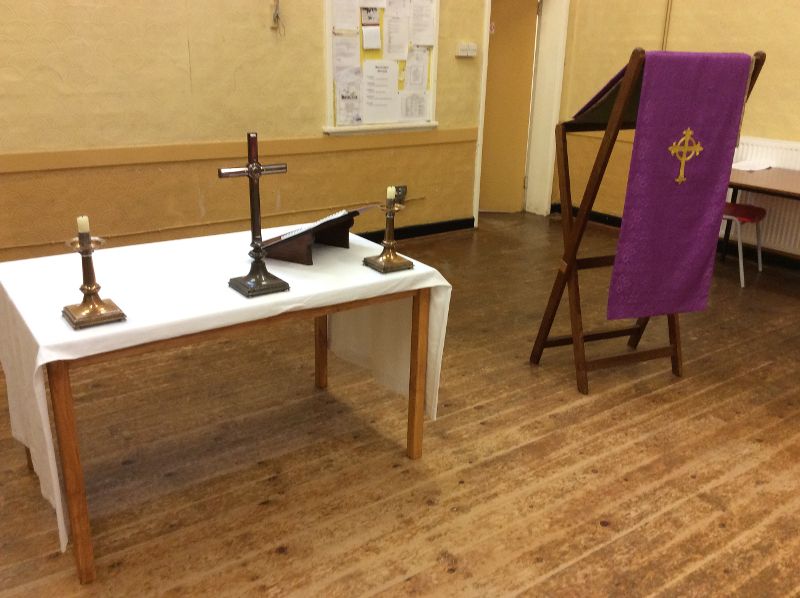 The altar at St Peter's Church Hall set for 10am Communion on Wednesday.
Linda Watkins writes:

"What a special feeling of fellowship we find at the 10am Communion Service at St Peter's, Upper Gornal.
The service is held in their lovely warm church hall, with tea, coffee and biscuits to follow - occasionally a cake is baked for us.
Thank you to St Peter's for making us so welcome."
Rob, Jenny, Roy and Linda.
Children's Society Boxes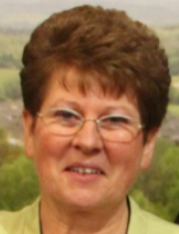 Kath Apperley, Children's Society.
Children's Society - reminder to boxholders.
Please bring your boxes to church for emptying.
If you are unable to bring a box to church, please let Kath Apperley know (phone number on base of box) and she will collect from you.
If anyone would like a box, please speak to Kath or Anne Hart in church.
Martin's Lenten Journey around the Diocese of Worcester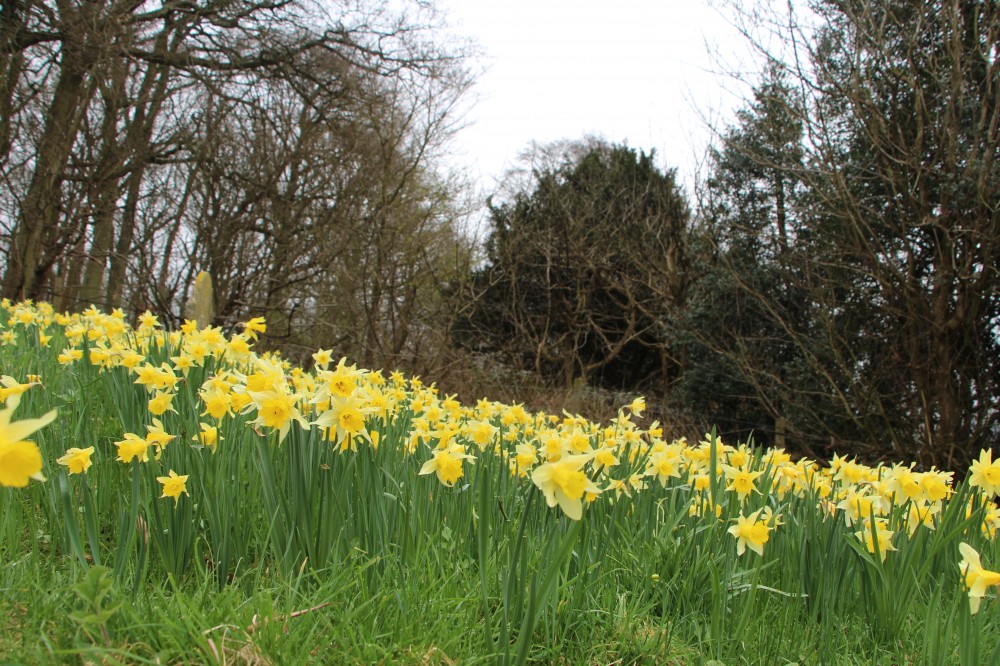 A host of Lenten Lilies (daffodils) at Hanbury church.
Martin has completed the second trip of his Lenten Journey for 2017. This time he visited The Bridge at Headless Cross (Redditch), Feckenham, Hanbury and Wychbold.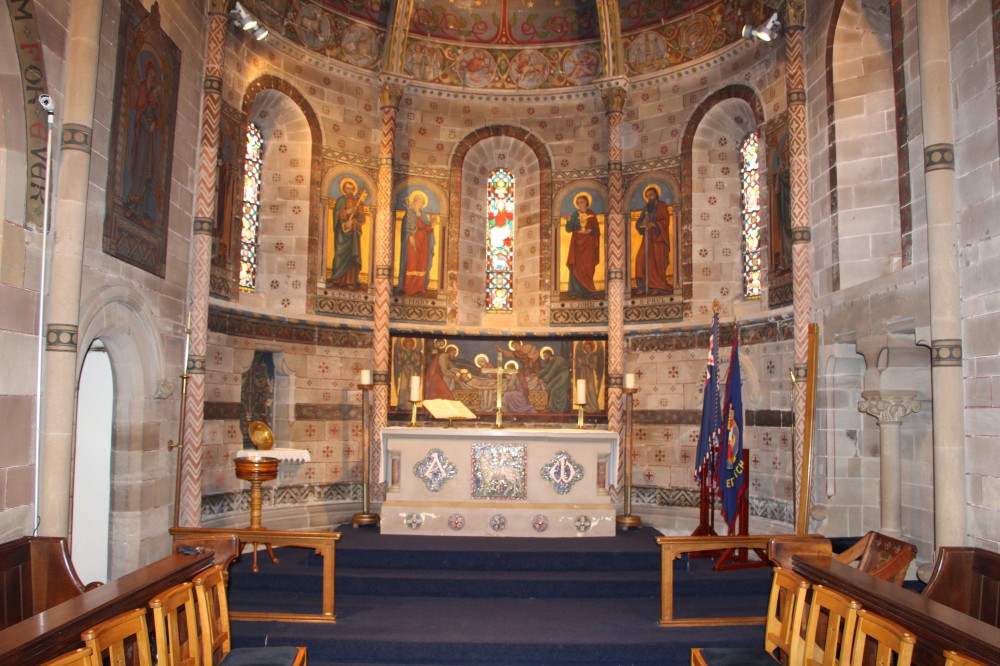 The wonderful Bridge Church at Headless Cross - a partnership with the Methodists.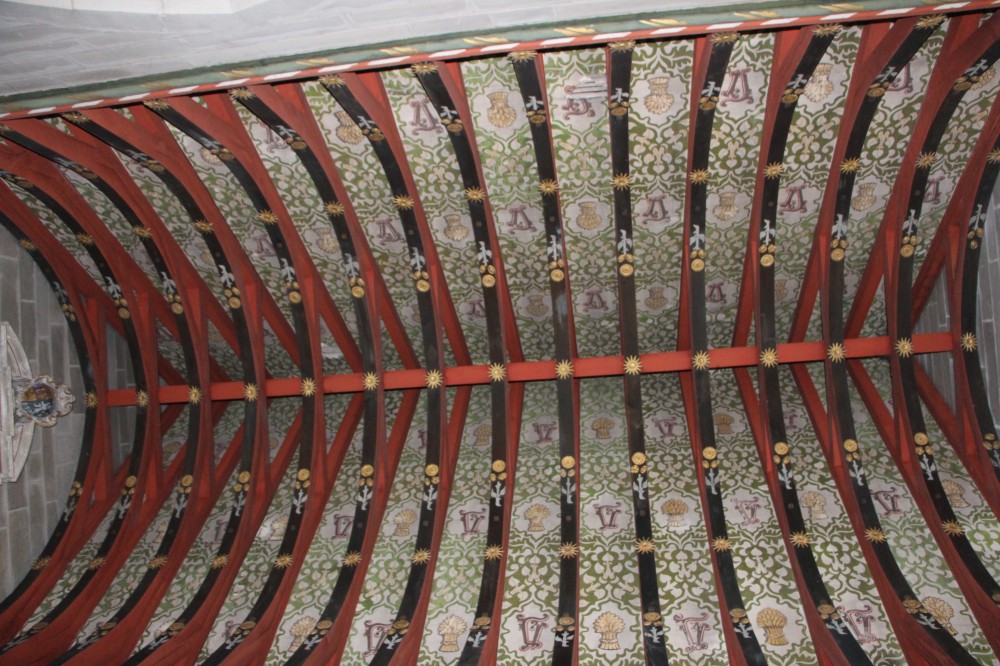 An amazingly ornate ceiling at Hanbury Church.
It was a very varied selection of churches and an extremely rewarding experience.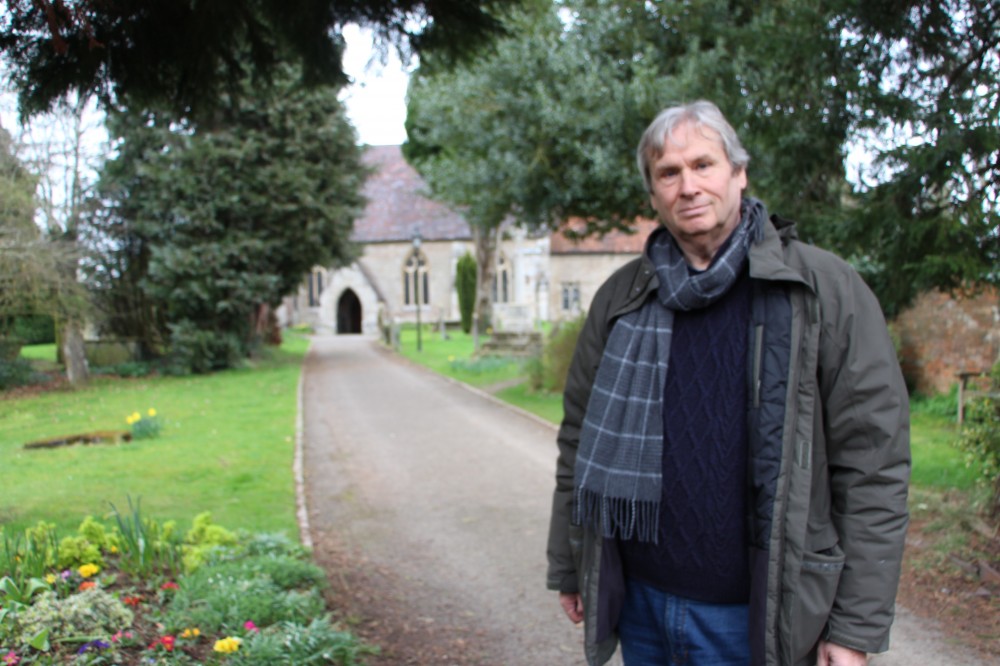 Martin at Feckenham church.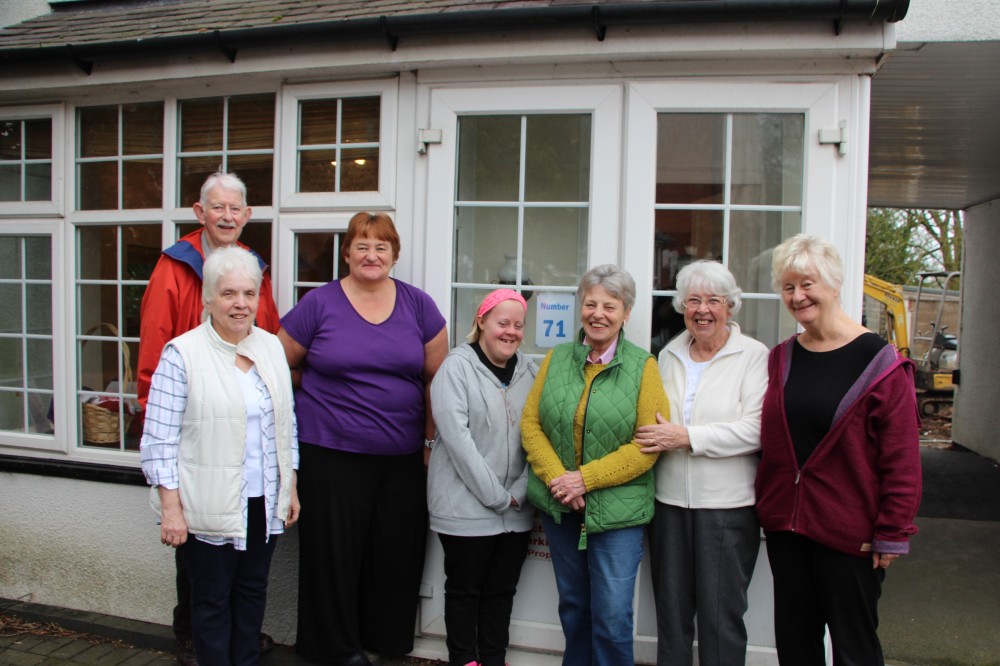 Gilbert Barlow with the coffee morning volunteers at 71 Evesham Road, Headless Cross.
His host at Headless Cross was Gilbert Barlow who introduced Martin to several volunteers who together have an inspirational tale to tell of inter-denominational collaboration with the local Methodists, which is reaping huge success.
A summary will be produced shortly.
Asda's acquisition of Coop Sedgley - coffee bar and car parking issues: 'Sedgley Community Forum' endorses our concerns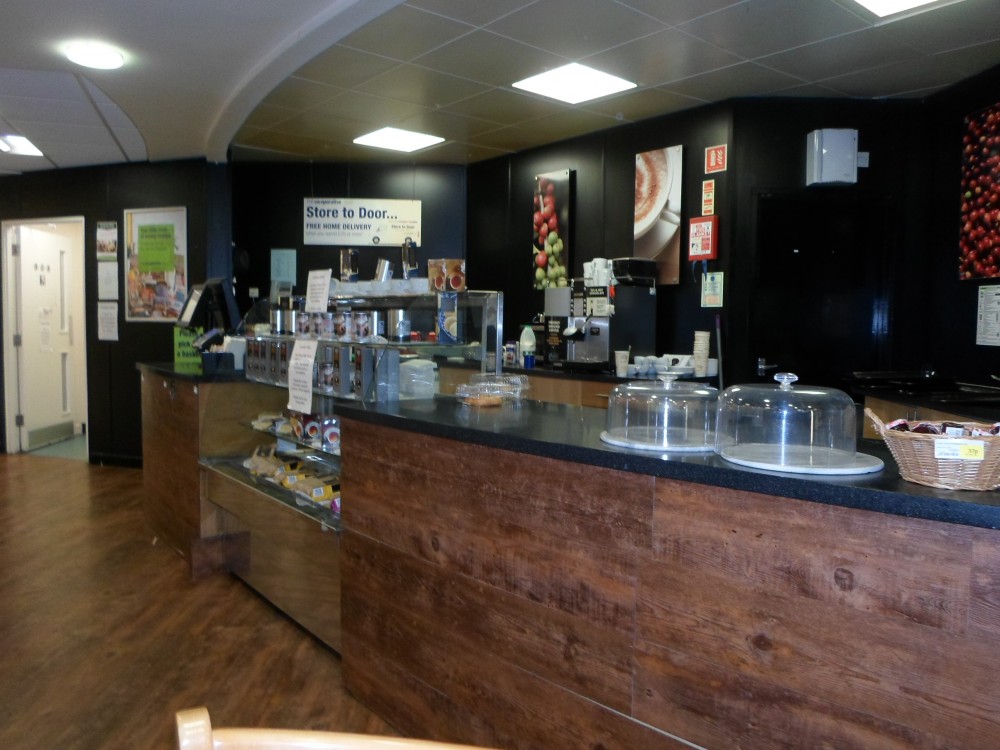 The Sedgley Coop Fair Trade Espresso Bar.
Thank you to everyone who has voted in our poll about the Fair Trade Coffee Bar and Car Park at the Coop - which will become the new Asda store, opening in July 2017.
So far (to 19/3/17) there has been 100% support to request Asda to review plans to remove the coffee shop and introduce parking restrictions. We intend to keep the poll open until the end of March.
Why is this important?
Many of our congregation use the coffee bar for meeting friends. It is the only facility in the village 'on a level' which is accessible to people with walking difficulties - and as such attracts many Ring and Ride groups who combine shopping with meeting friends and socialising.
It is an important outlet for Fair Trade goods and its loss could affect the village's Fair Trade status, a cause we wholeheartedly support as Christians.
On a wider village level, restrictions in the car park could adversely affect many who use the Scout Hut (and Community Centre) for various activities, as well as parents and children at St Chad's School, users of St Chad's Community Hall, and of course the congregation at St Chad's Catholic Church.
We have been in touch with Asda Head Office, who tell us that they are currently finalising their plans. It isn't clear what stage they've reached and what, if any, decisions have been made - a meeting has been arranged with us for Thursday 30th March, and their precise intentions should become clear at this point.
Martin raised the matter at the Coseley and Sedgley Community Forum at Age Concern on 13/3/17 and several people expressed their concerns on the matter. It was resolved that the Community Forum would write to Asda officially to express these concerns. The meeting felt that leaving arrangements as they are, where there is free access for all, is the preferred option from the community's point of view.
It should be said that we are in no way anti-Asda: overall the forum meeting was in favour of Asda's arrival and felt it would be beneficial to the village.
Cllr Michael Evans and Ian Austin MP are both in touch with Asda about their plans.
200 Club Dinner 2017 was a great success!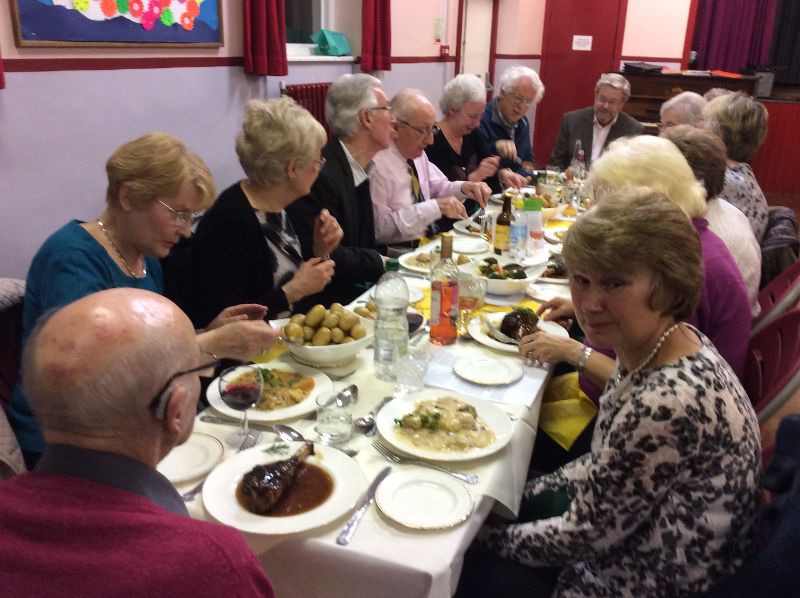 This year's 200 Club Dinner on Saturday 11th March.
The 200 Club held their annual dinner in the Church Hall on Saturday 11th March 2017.
Linda Watkins says: "What a great evening it was. Jenny's kitchen supplied delicious food, The Jookulele Band and our organist Martin provided us with the music - a most enjoyable time was had by all.
Thank you to Roger, Jenny and Jean for arranging such a good evening.
New members will be made most welcome."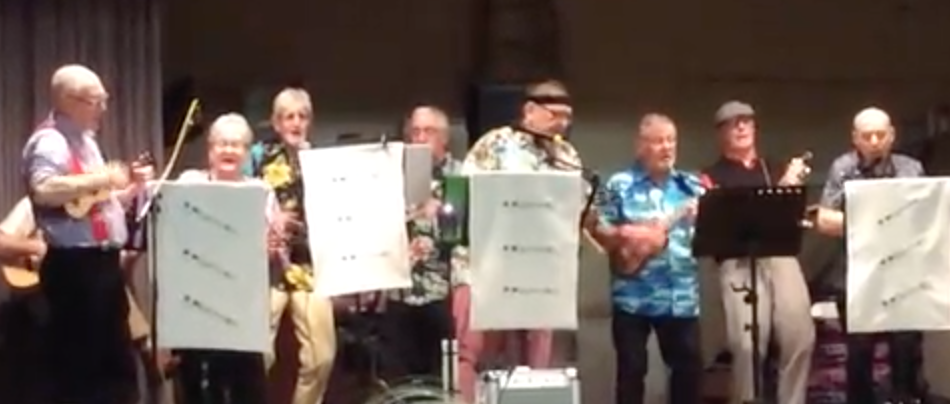 The Jookulele band performed at the 200 Club event.
Videos: The Jookulelele band entertain at the 200 Club meal
Rob Lavender sings at the 200 Club
LENT GROUPS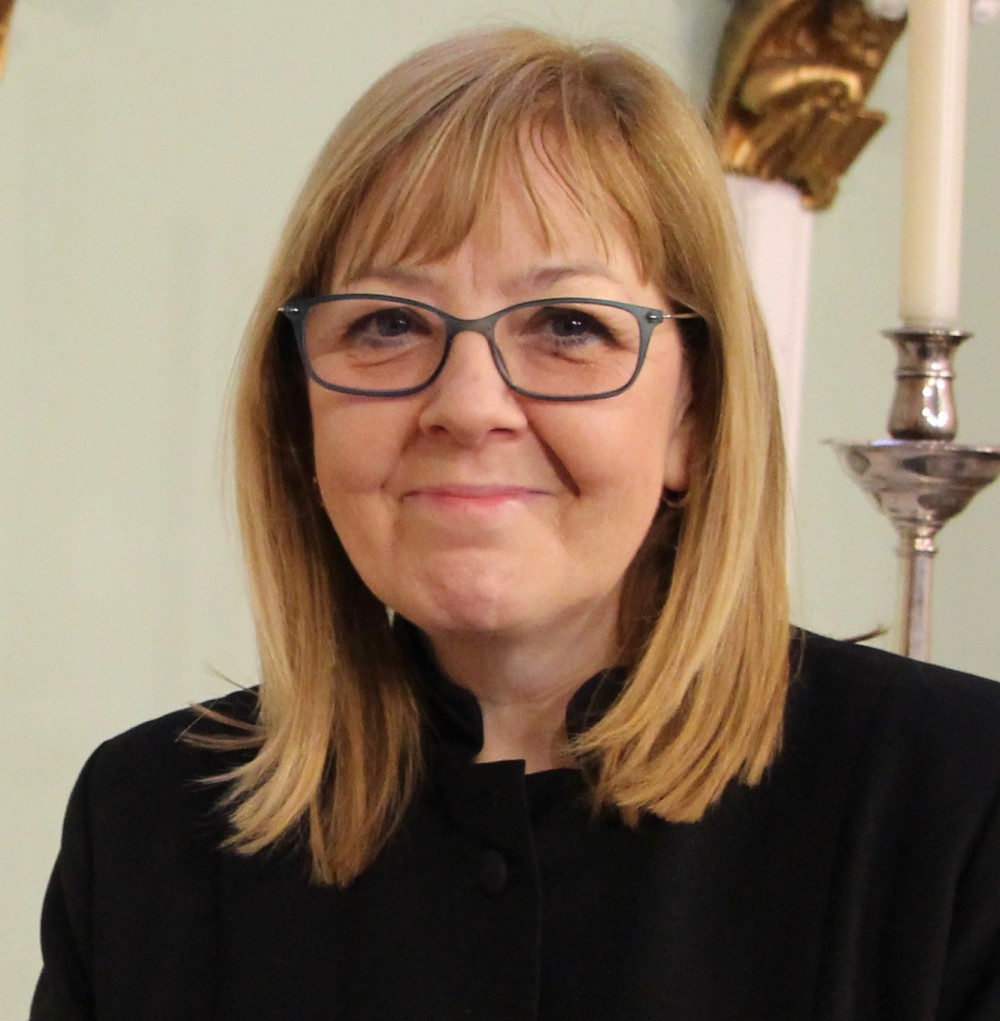 Our LLM, Jan Humphries is leading our Lent Groups this year.
There are two Lent Groups for you to join.
Evening Group: this will usually meet on Thursday nights at 7.30pm at 26 Brownswall Road Sedgley, led by Jan Humphries. This group meets for approx 2 hours.
For the topic to be discussed each week, please click here:
Friday morning Lent Group: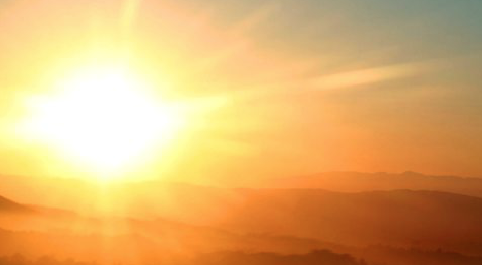 Jan will be leading a morning group who meet at 9.45am every Friday at All Saints'.
These sessions will be based on Radio 4's Lent Talks:
Listen to Radio 4's Lent talks.
Martin's Lenten Journey begins.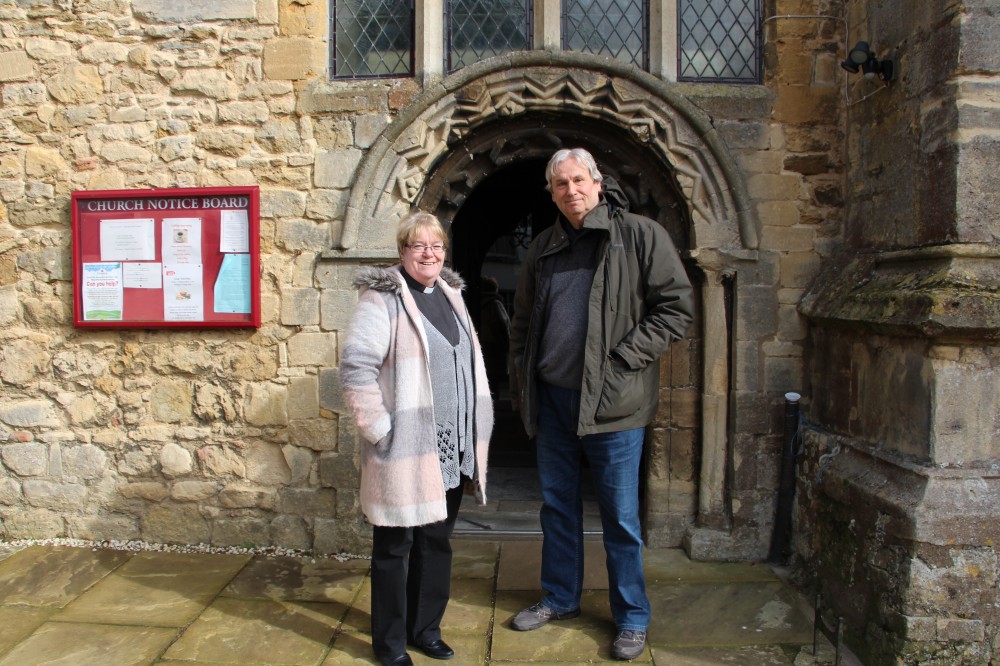 Revd Canon Susan Renshaw greets Martin at Holy Trinity, Eckington.
Martin began his Lenten Journey exploring churches in the Diocese of Worcester on Monday 6th March 2017, with a visit to the Bredon Hill area.
First visiting Bredon itself, he and Magda then went on to Holy Trinity Eckington where they met our former curate, Revd Canon Susan Renshaw at the church where she is vicar.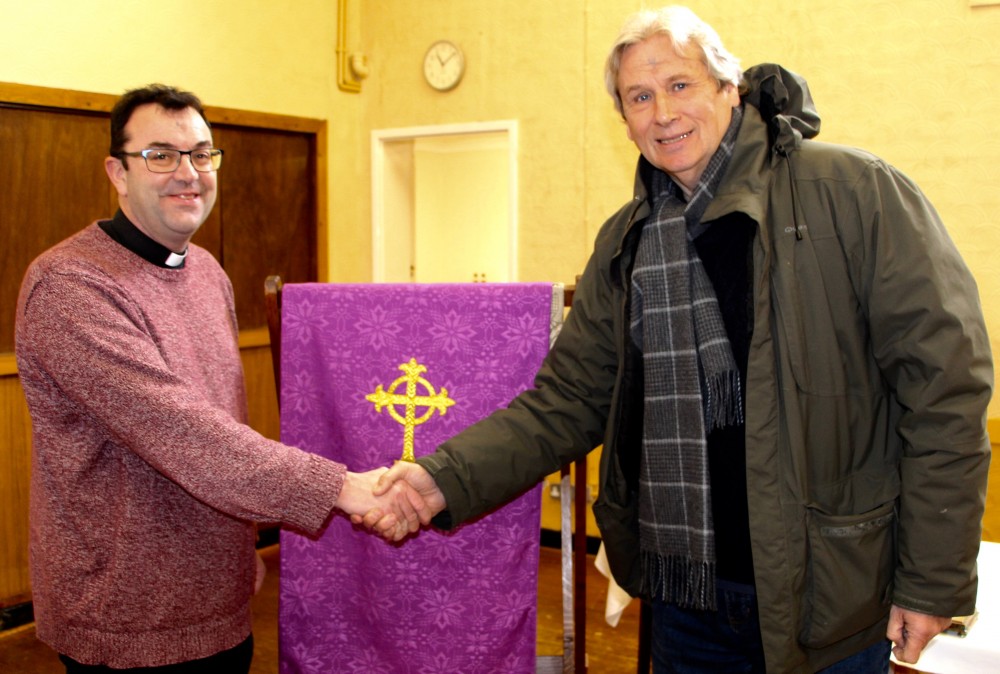 Martin is wished 'Bon Voyage' by Revd David Hoskin, Rural Dean of Kingswinford at St Peter's Upper Gornal, on Ash Wednesday 2017.
The first church to be visited was St Giles, Bredon, the church whose bells once inspired AE Housman's poem 'On Bredon Hill':
The second was Holy Trinity, Eckington:
The third: St James, Defford:
The last church to be seen was St Peter's Besford: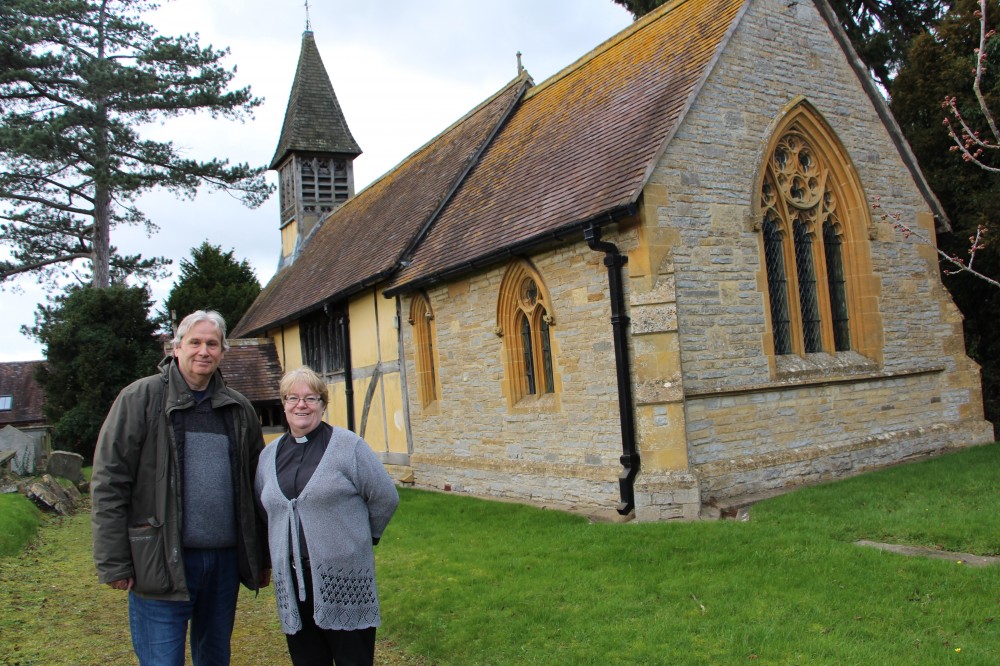 Martin and Revd Canon Susan Renshaw at St Peter's, Besford.
Article on the Diocesan website
A candle to remember Mel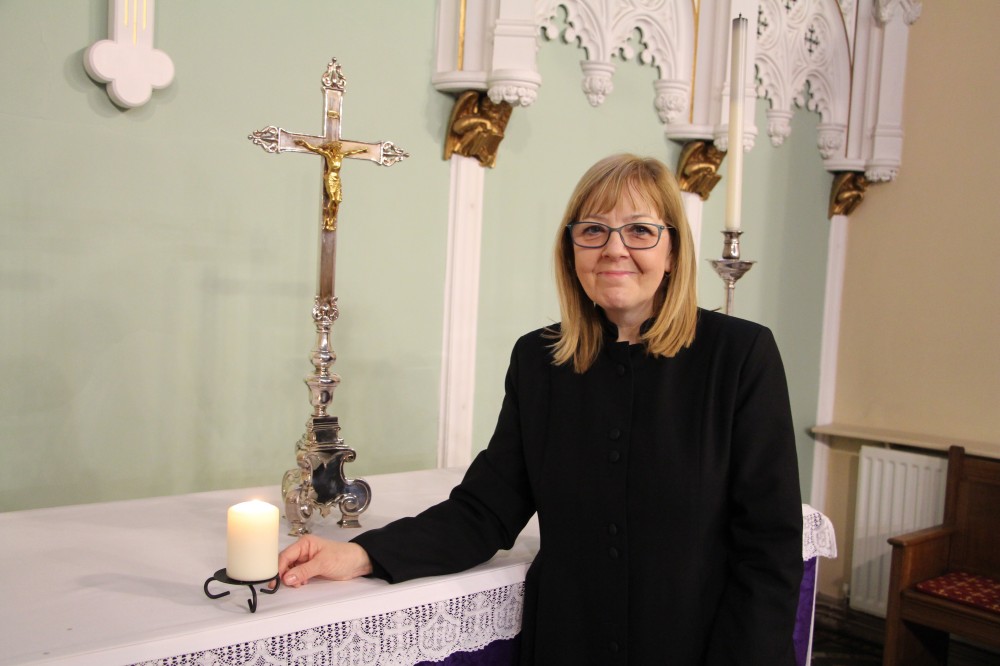 On Friday 3rd March, we remembered our former Director of Music, Mel Jones at the Traidcraft Big Brew Coffee Morning, during a short service held at All Saints' led by our LLM, Jan Humphries. Residents from the home where Jan is Chaplain attended the service.
A candle was lit to remember loved ones, and Mel was mentioned by name - his funeral was taking place at the same time in Halesowen. We were asked to remember Glenise his wife in our prayers at this sad time.
A cause for celebration - the licensing of Revd Catherine Mitchell
Revd Catherine Mitchell will be joining us in May.
Revd Catherine Mitchell will shortly be joining us as Team Vicar in the Gornal & Sedgley Team Ministry.
Catherine is currently Assistant Curate for the parishes of Croxdale, Tudhoe and Kirk Merrington in the Diocese of Durham and was ordained priest in 2014.
Before entering the ministry, Catherine was a project engineer at Jaguar Land Rover and trained for ministry at Cranmer Hall, Durham.
She will be licensed at 5pm on Sunday 7th May at All Saints'.
Please remember Catherine in your prayers as she prepares to move.
Traidcraft 'Big Brew' Fair Trade Coffee Morning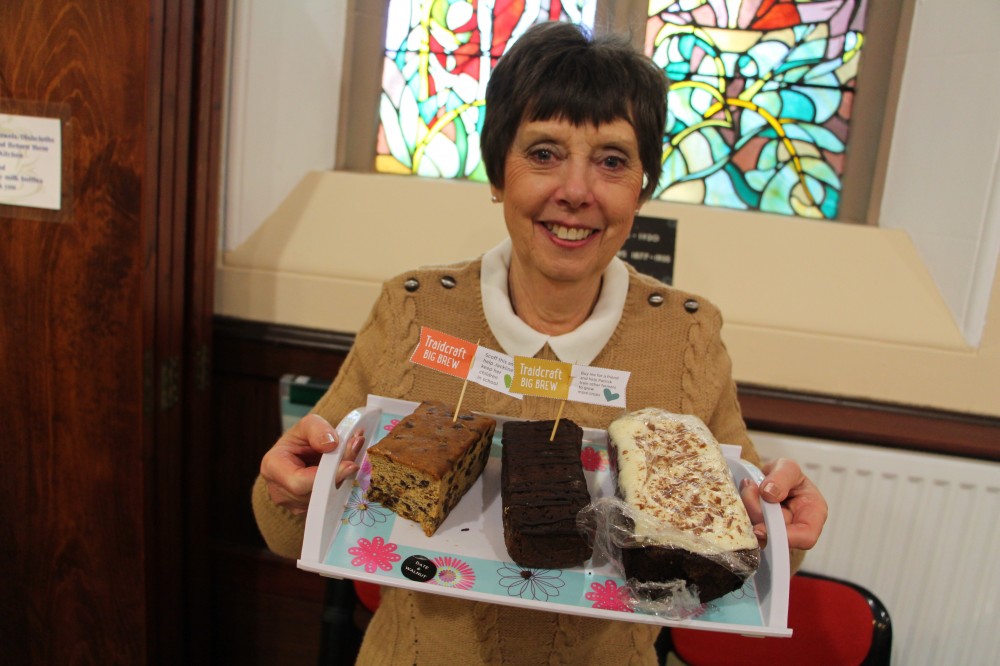 Linda Watkins with a selection of Fair Trade cakes at the Big Brew Coffee Morning.
On Friday morning (3rd March 2017) the Traidcraft Big Brew Coffee Morning was held at 10am at All Saints'.
Donations collected will help farmers in Third World countries receive a fair price for their produce.
A very big thank you to everyone who contributed to making this event really enjoyable, and a great success.
At Sunday's Morning Service 5/3/17 we viewed a 15 minute video about the work of Traidcraft.
£100 was raised for projects in Kenya (as seen in the video) and elsewhere.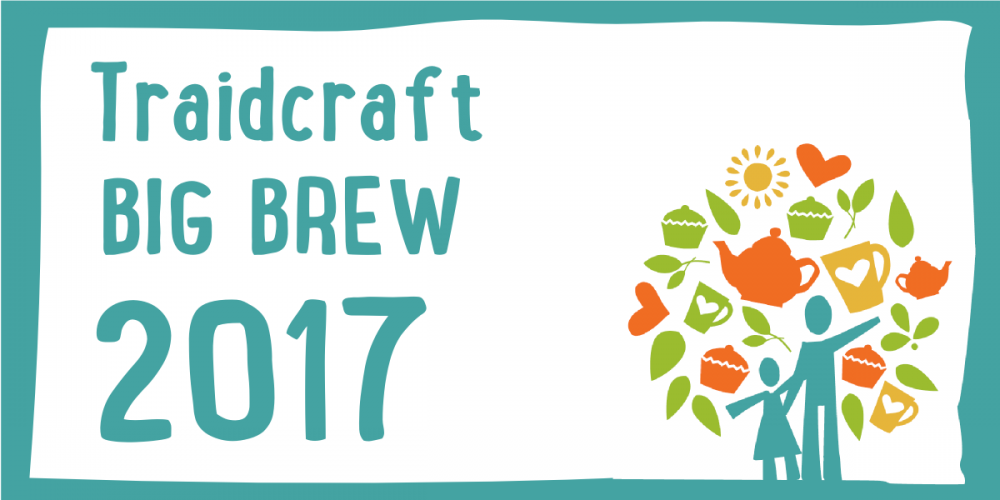 Photos from the Big Brew Coffee Morning 2017
Read more about the work of Traidcraft.
Annual All Saints' DCC Meeting
The Annual Meeting of All Saints' DCC, which is the body that makes decisions on behalf of All Saints' Church, will be held at 12 noon after the morning service on Sunday 2nd April 2017, in the church hall.
Nominations for people to serve the DCC are also being invited.
Recent minutes of the DCC, and accounts for 2016 can be found here:
Recent DCC minutes and accounts
A holiday trip with a religious connection - sights to make your spirits soar!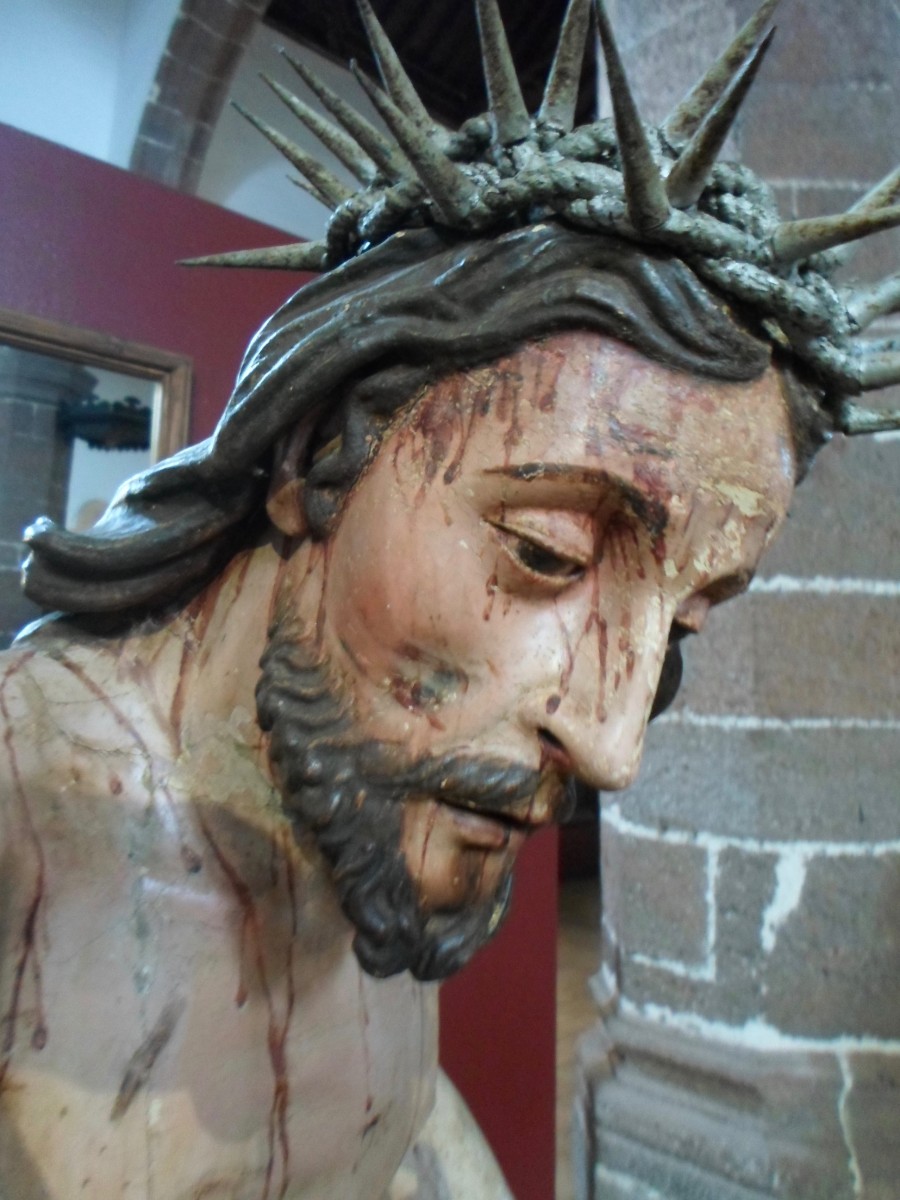 A dramatic sculpture of Christ's Passion, in the museum of religious art.
In February Martin and Magda spent a week on the island of Lanzarote in the Canaries. One morning they took the local bus to visit the island's former capital, Teguise, where they found an intriguing music museum, a beautiful Catholic church -and another museum in a former convent, devoted to religious art.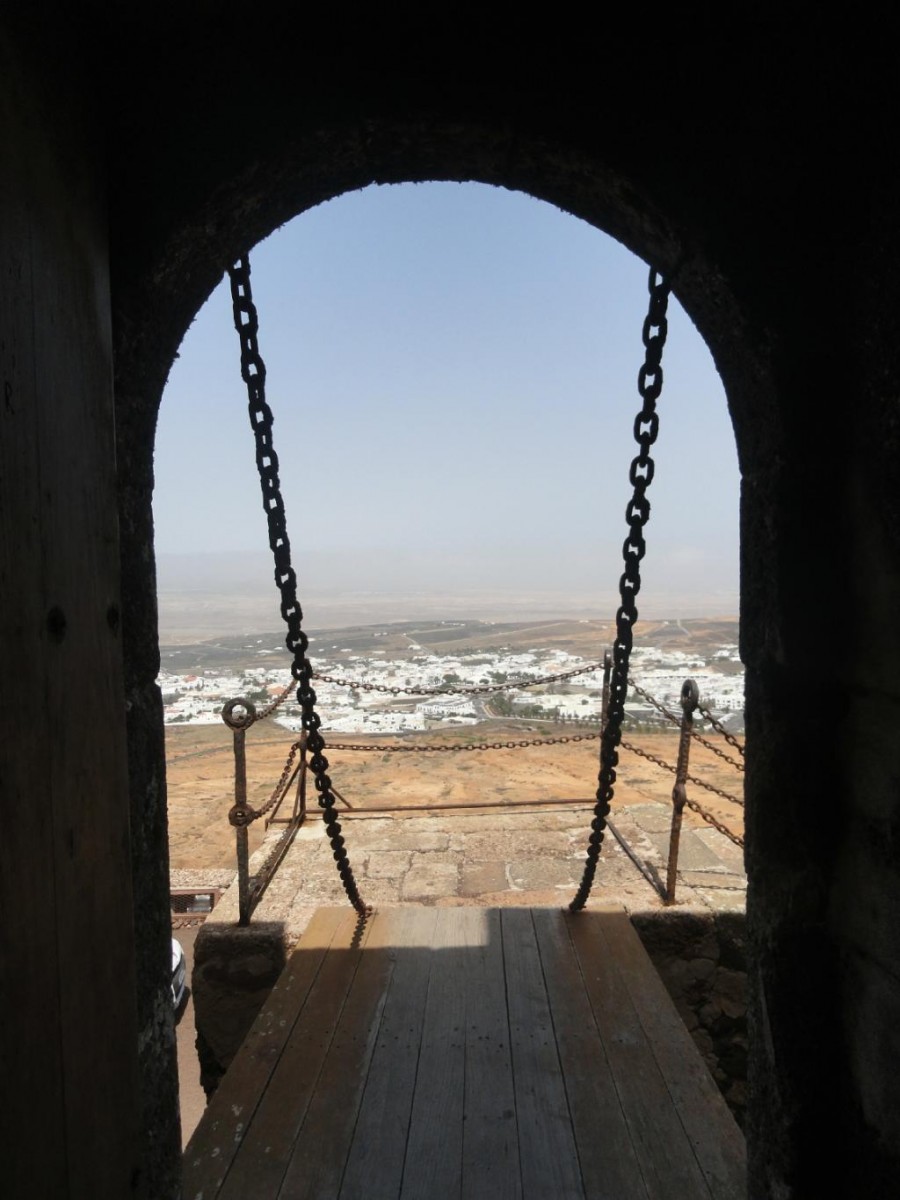 The dramatic view of Lanzarote from the heights of the 'pirate castle' of St Barbara, showing the town of Teguise in the distance.
A morning in Teguise, Lanzarote, visiting the Museum of Religious Art
Our chosen charity for April 2017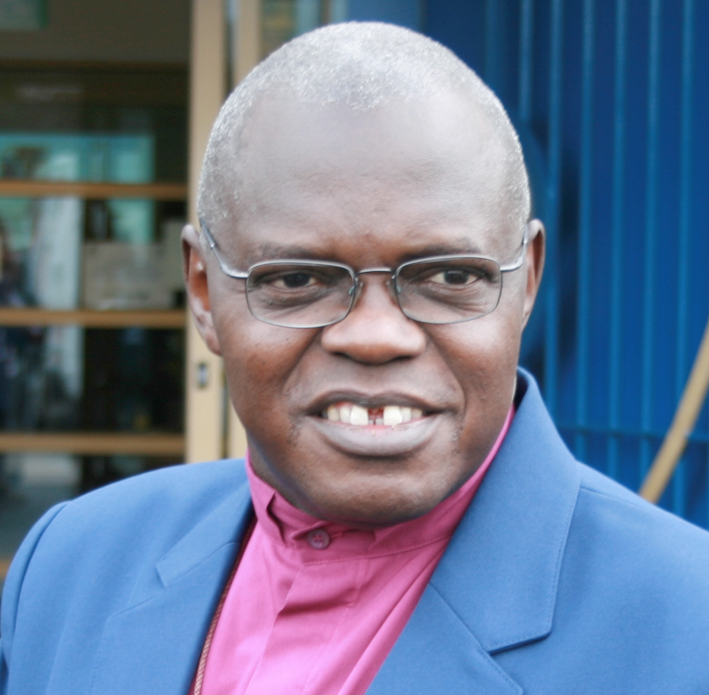 Patron of Acts 435 is Dr John Sentamu, Archbishop of York.
A Different Kind of Charity
Founded six years ago under the patronage of the Archbishop of York, Dr. John Sentamu, ACTS 435 is indeed different in many ways.
Perhaps the most important, and unusual, is that all of the money donated to ACTS 435 - yes 100% - is given direct to people in desperate need. Running costs are kept to an absolute minimum since necessary administration costs are met by tax relief on Gift Aid donations.
The recipients are generally identified as needing financial support by members of local churches - from many denominations - associated with the charity. All of the requests are targeted for some specific purpose; current examples being:
• School travel costs
• Baby essentials
• Bedding for children
• A debt relief order
• Carpet for a living room
One of the most rewarding part of the ACTS 435 operation is that donors receive messages of thanks sent by recipients – such as:
"To our Guardian Angels. We needed help you were there. We needed love and your care. You gave your time and that was fair. We didn't even see you there. The love you've shown will stay forever. We love you so much our birds of a feather. You will always be in our grace. You saved us –'D' and family."
For more information or to make a personal donation visit admin@acts435.org.uk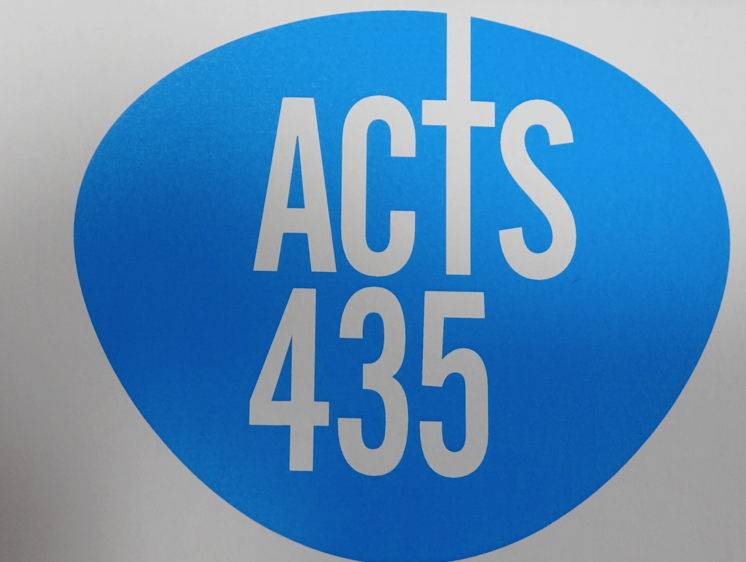 ACTS 435 is All Saints' Sedgley chosen charity of the month for April 2017.
Tony Hart – February 2017
Baptism and weddings - bookings
If in doubt whether a Vestry Hour will be held at All Saints', and to avoid a wasted trip, call our Parish Secretary Gail:
01902 540289 between 10am-12noon, Monday - Friday.
Parish contact details
Address:
All Saints Parish Office
Ladies Walk
Dudley
DY3 3UA
Phone number: 01902 540289
Our Administration Assistant is Gail Griffiths.
Other email addresses:
Keith Tomlinson, Churchwarden:
churchwardenkeith@allsaintssedgley.co.uk
John Anderson, Treasurer and Churchwarden:
treasurer@allsaintssedgley.co.uk
Jenny Lavender, Assistant Treasurer:
asstreasurer@allsaintssedgley.co.uk
David Bell: caretaker@allsaintssedgley.co.uk
Telephone Number: 07933 204132
The parish office is open 10am-12noon, Monday to Friday.
Information should be sent to Gail by Wednesday for inclusion in Sunday's pewsheet.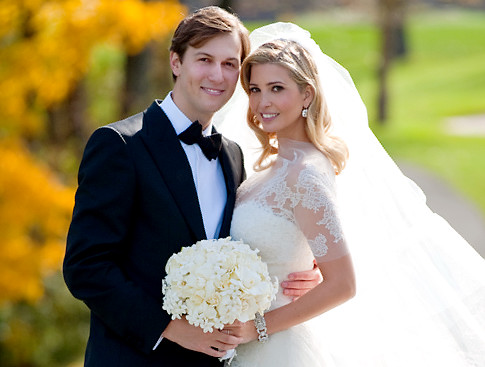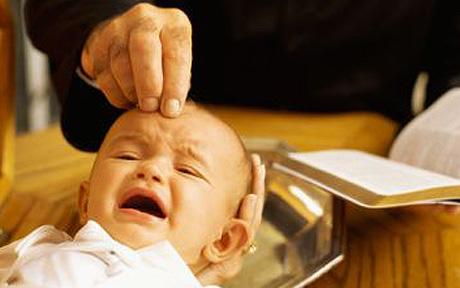 Arranging a wedding or baptism? - click here
Our website
If you'd like to contribute any information about forthcoming church events, write an article, or correct anything on the site, please send your information to Martin our website editor.