Welcome to the Gornal and Sedgley Team Ministry website.
Our parish includes All Saints' Church in Sedgley, St Andrew's in The Straits and St Peter's in Upper Gornal.
We've been a team ministry since 2005: team working allows us to provide spiritual and pastoral care to a wide area including Upper Gornal, the Straits and Sedgley.
We look forward to meeting you at one of the churches in our parish soon.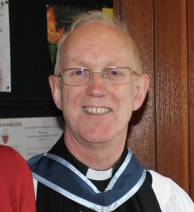 Revd Guy Hewlett (Team Rector, Gornal and Sedgley Team Ministry)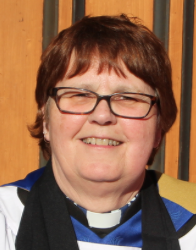 Revd Catherine Mitchell (Team Vicar, Gornal and Sedgley Team Ministry)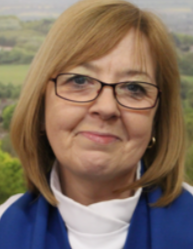 Canon Jan Humphries (Licensed Lay Minister, Gornal and Sedgley Team Ministry)
Gornal and Sedgley Team Ministry
SERVICES AND EVENTS AT ALL SAINTS', ST ANDREW'S AND ST PETER'S

Click here for a list of services and events at All Saints', St Andrew's and St Peter's
Please notify us of any services or events that are missing from the listings.
LATEST CHURCH NEWS FROM THE PEWSHEET
All Saints' pewsheet Sunday 19th November 2017
Our Facebook site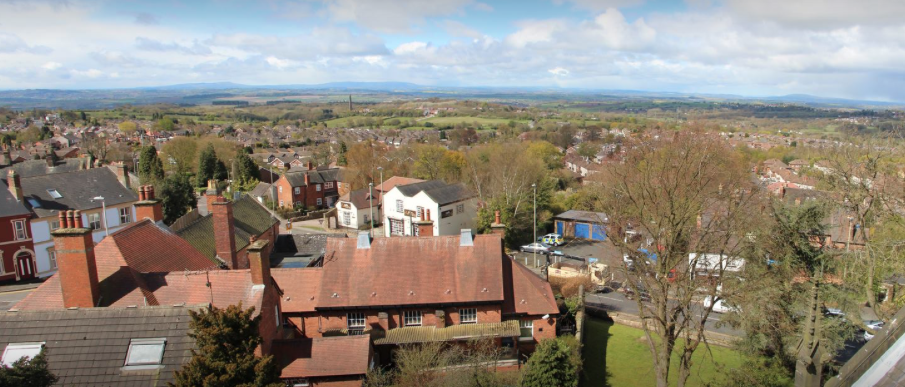 We've had a Facebook site for nearly 2 years now. It provides an added facility for communicating with other members of the church community and with our Team Ministry.
Who's Who at All Saints'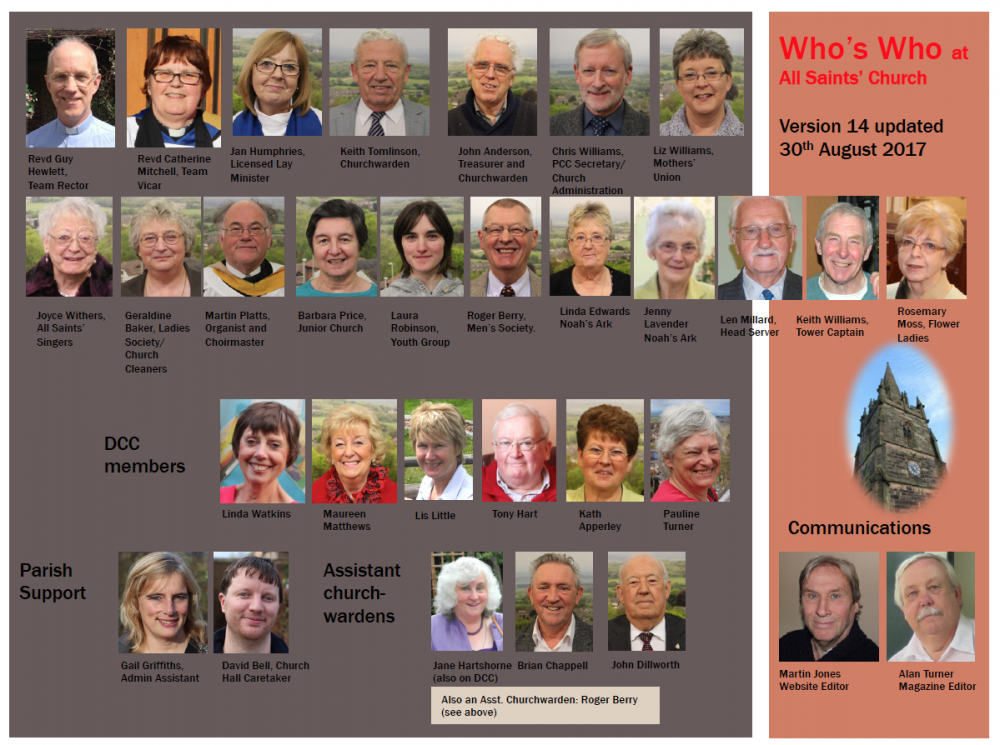 Click on the image above for a larger version of All Saints' Who's Who.
St Andrew's lovely new windows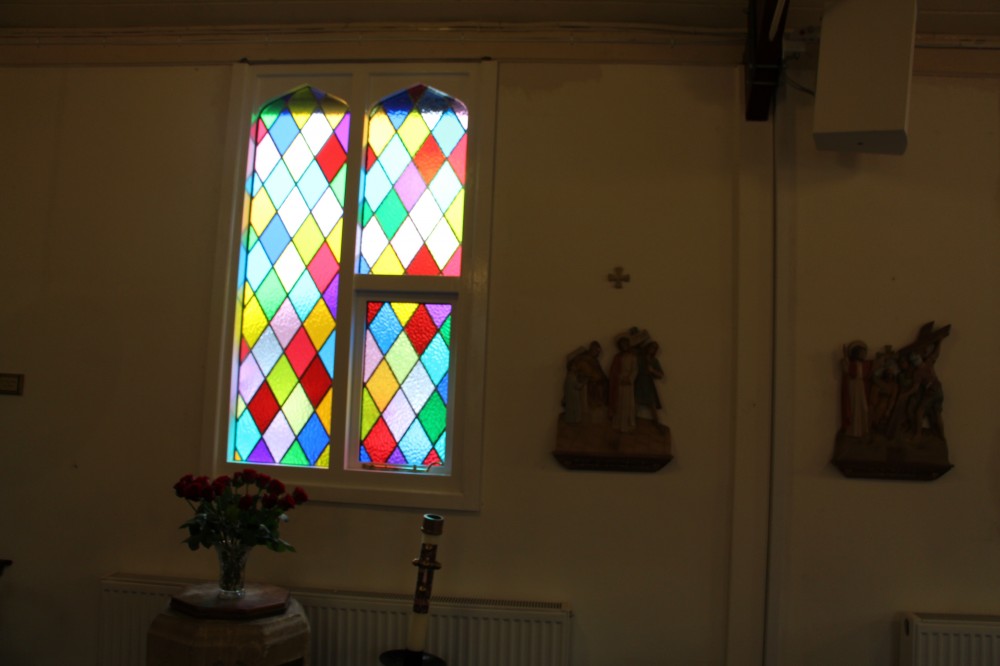 St Andrew's The Straits has replaced some of its stained glass windows, thanks to energetic local fundraising, generous donations and bequests.
Well done to everyone involved - they look very colourful and smart. Here's a look at the new windows - and a note of the people in whose memory they are dedicated:
St Andrew's new stained glass windows 2017
St Andrew's raises £1,895 at their Christmas Fair!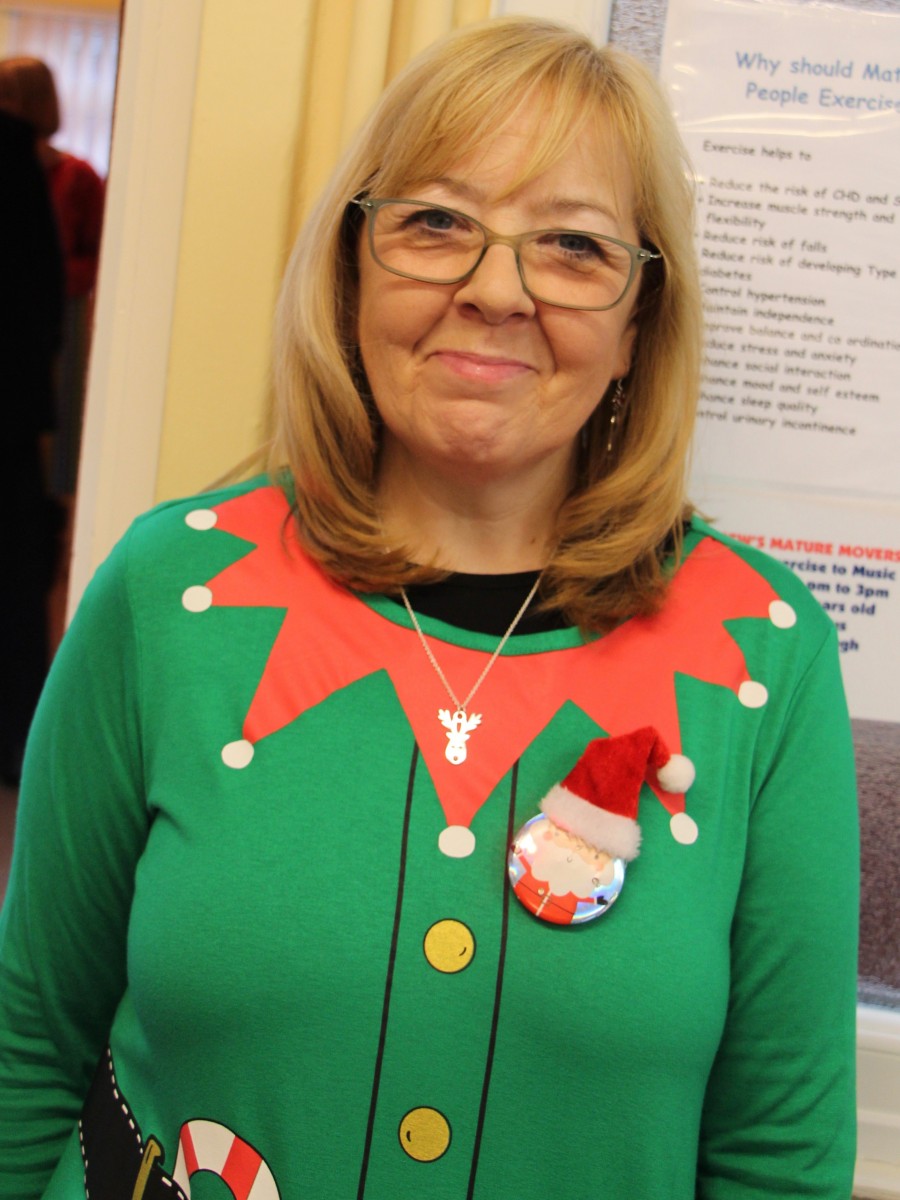 Jan Humphries the elf - who was on cafe duty at the Christmas Fair.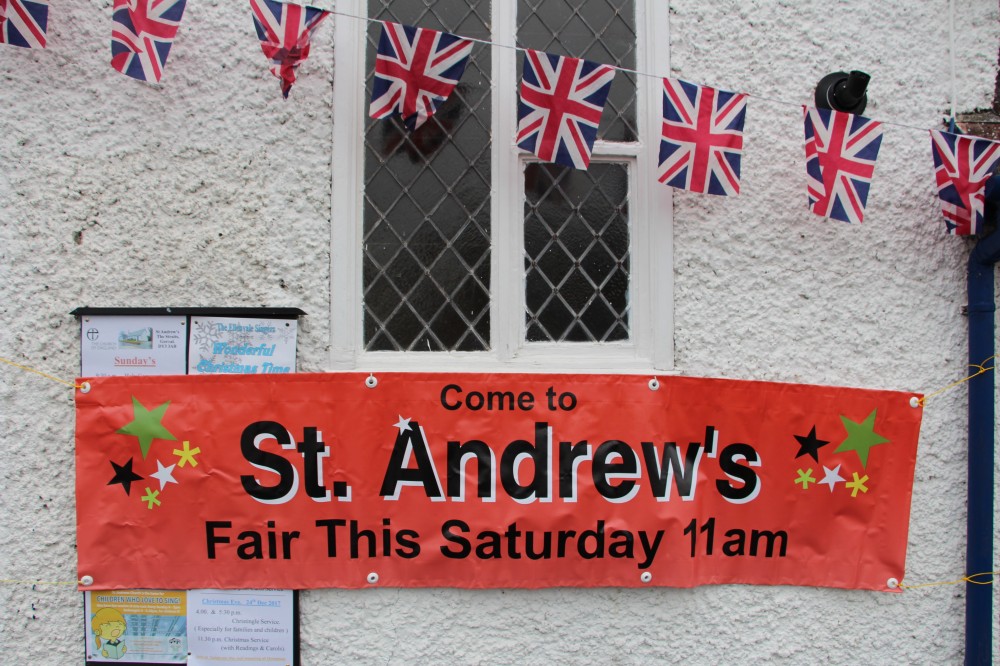 The Christmas Fair banner.
Christmas began at St Andrew's The Straits with their Christmas Fair on Saturday 18th November.
All the customary stalls were there again this year, plus the cafe, with wonderful food cooked and served by volunteers to cheer us up on a cold wet day.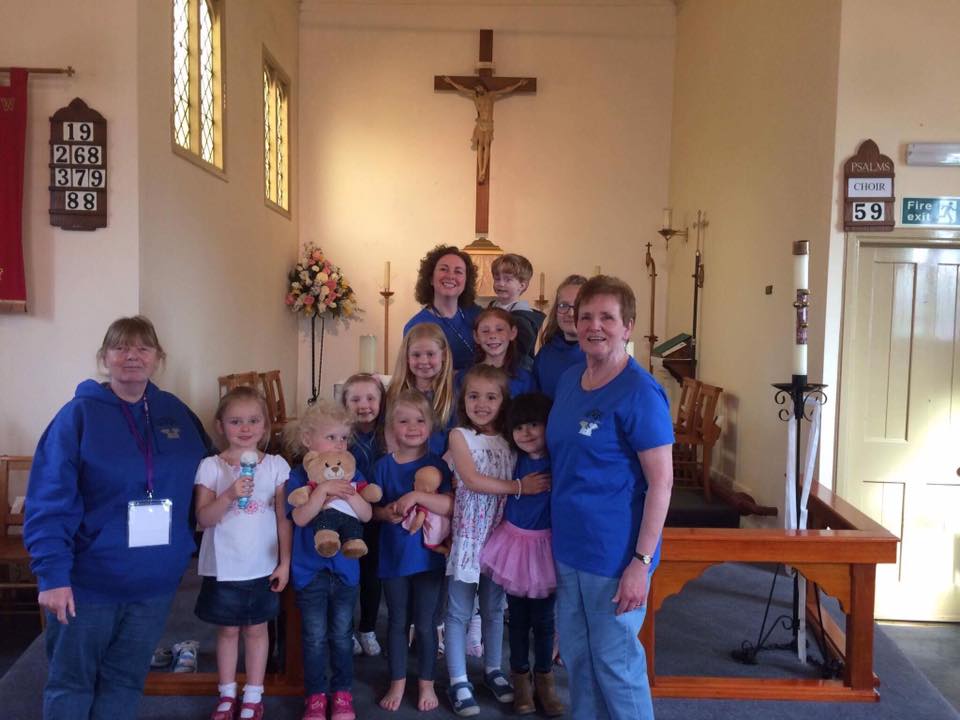 Singing Angels choir launched St Andrew's Christmas Fair.
The event was beautifully launched by the Singing Angels choir who are based at St Andrew's and who meet there every Sunday afternoon.
Congratulations to all concerned for another really enjoyable event!
They raised £1,895 for church funds, which is an outstanding achievement!
Pictures:
St Andrew's Christmas Fair 2017
All Saints' Quiz Night raises £100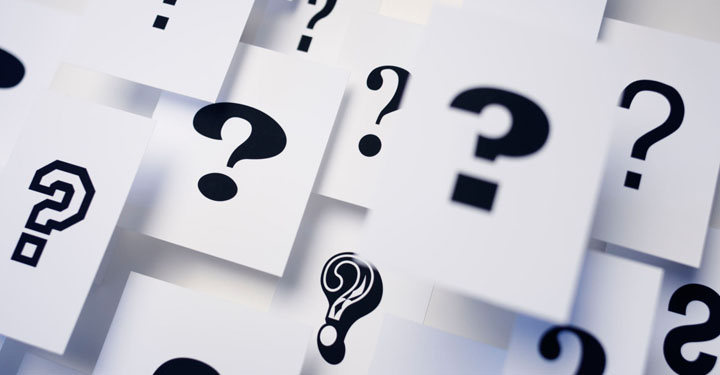 The Quiz Night held by All Saints' raised £100 for church funds - they had 10 teams of 4 persons in each team - £10 entry per team.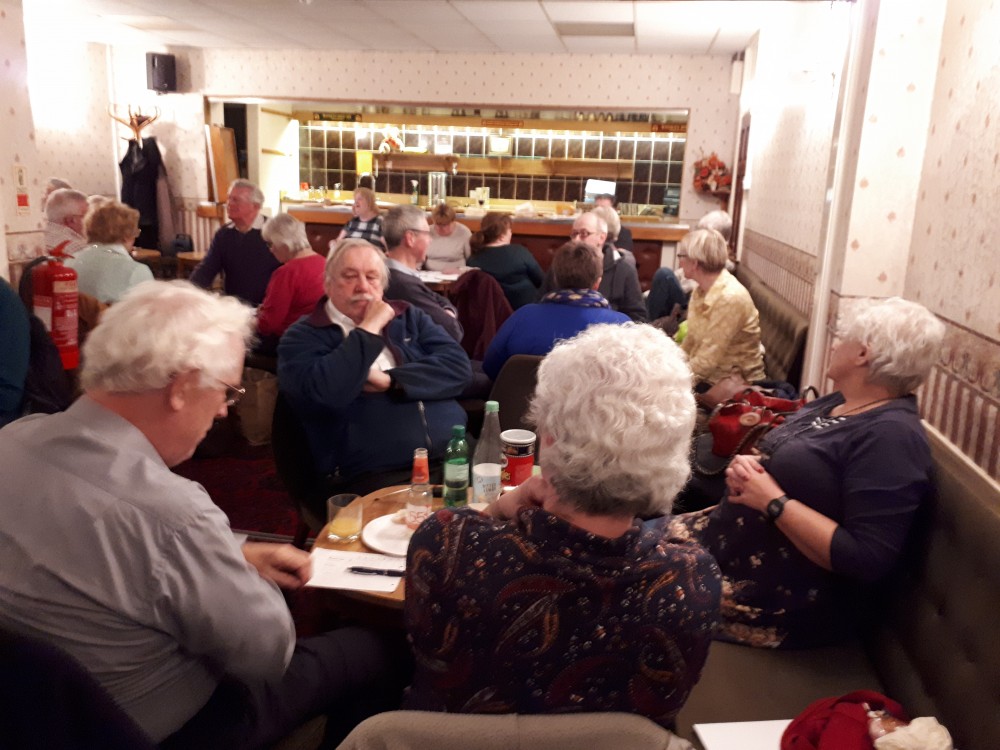 The Quiz was held in the Meeting Room at the Church Hall.
Thank you to Mike Edwards' sister Di who set and marked the questions, and to All Saints' Events/Entertainments Team for making the arrangements.
The event was held in the Meeting Room at the Church Hall on Saturday 18th November 2017. Congratulations to the winners - Geraldine Baker's team.
Another photo of Quiz Night (thanks to Kath Apperley for the photos.)
Plans for Sedgley Village Christmas Lights Switch-On announced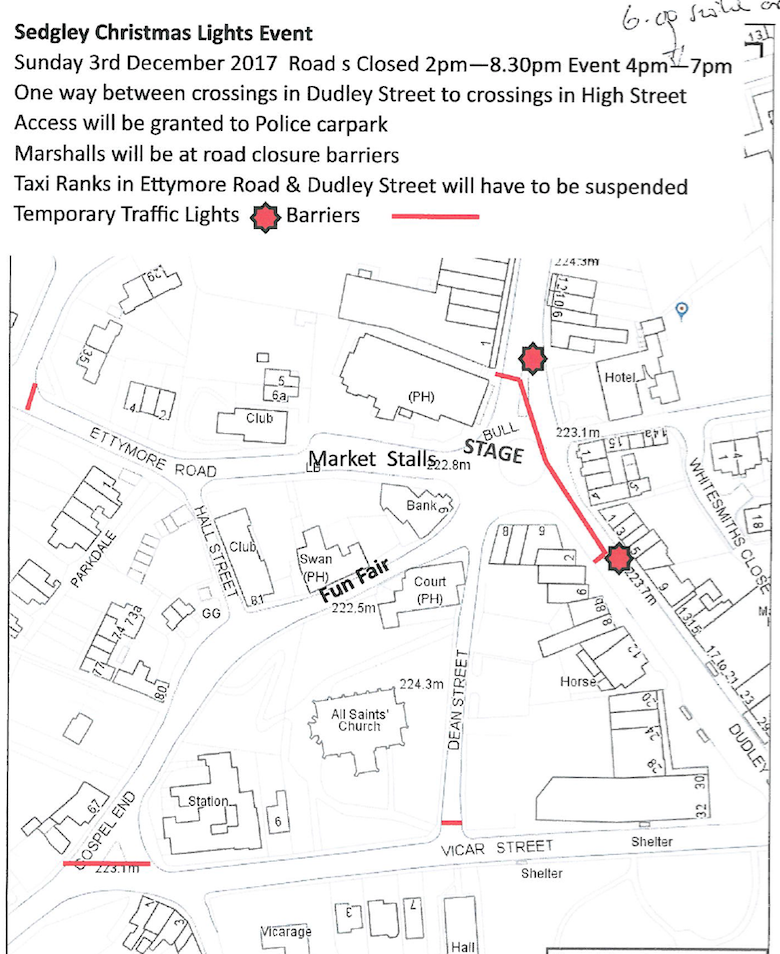 Dudley Council has released this plan about arrangements for the Sedgley Village Christmas Lights switch-on; the event is from 4pm-7pm and the switch on is at 6pm on Sunday December 3rd 2017.
An area in the centre of the village around All Saints' including Gospel End Street, Dean Street and Ettymore Road will be closed off from 2pm-8.30pm.
There will be a Fun Fair in Gospel End Street and Market Stalls in Ettymore Road.
Express and Star article about the Sedgley Christmas Lights Switch On
Scottish bagpipe band leads Remembrance Sunday Parade 2017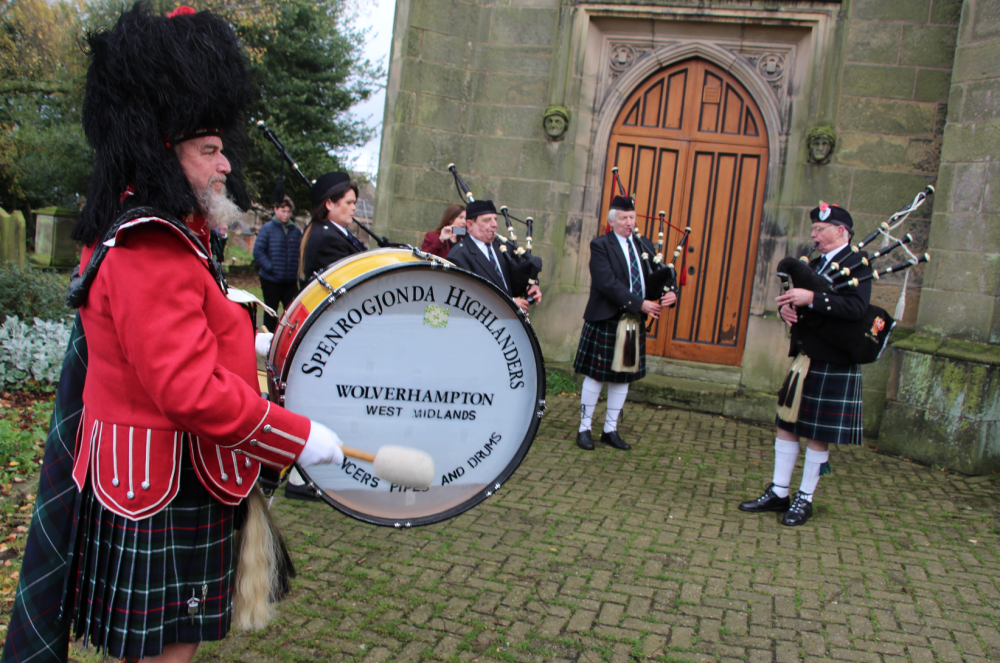 The Spenrogjonda Highlanders from Wolverhampton led the Remembrance Sunday Parade.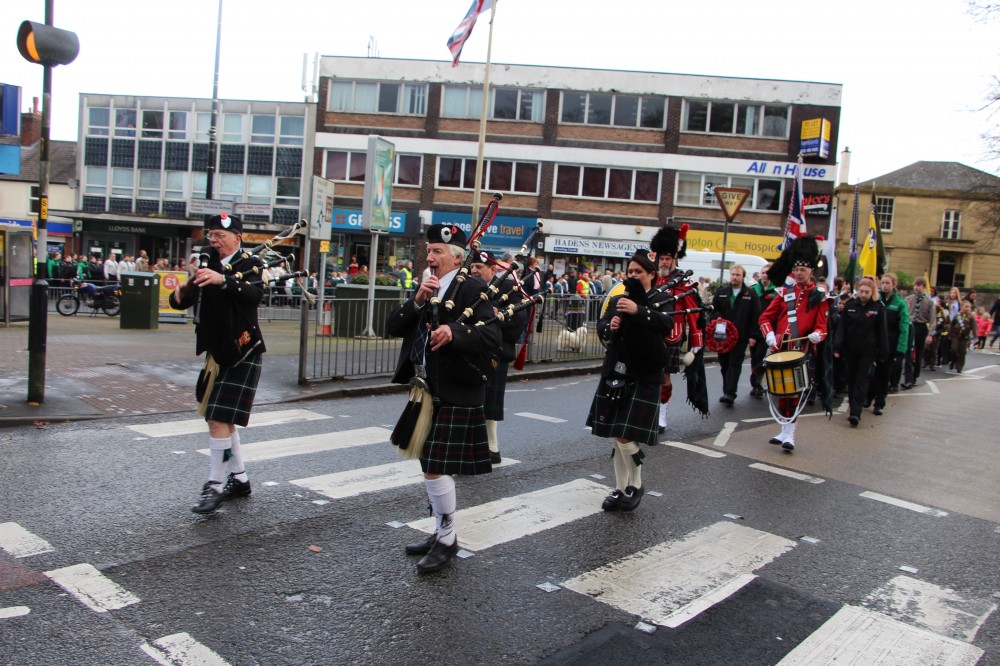 The pipers lead the parade from Dudley Street into Vicar Street.
Sedgley marked Remembrance Sunday with the annual Sedgley Royal British Legion Parade and Service on 12/11/17.
This is always Sedgley's most impressive show of community spirit - over 400 people combine to remember the sacrifice made by people from our village (and servicemen and women throughout the country) for freedom and for peace.

From 10am organisations began to gather in The Walk, Sedgley - in the area between the Ex-Servicemen's Club and The Crown pub. Organisations included the Scouts and Guides, Brownies and Beavers and St John Ambulance.

They were put into marching order by Bob Hill of the Sedgley Royal British Legion, and at 10.15am the march began, proceeding down High Street towards the Bull Ring.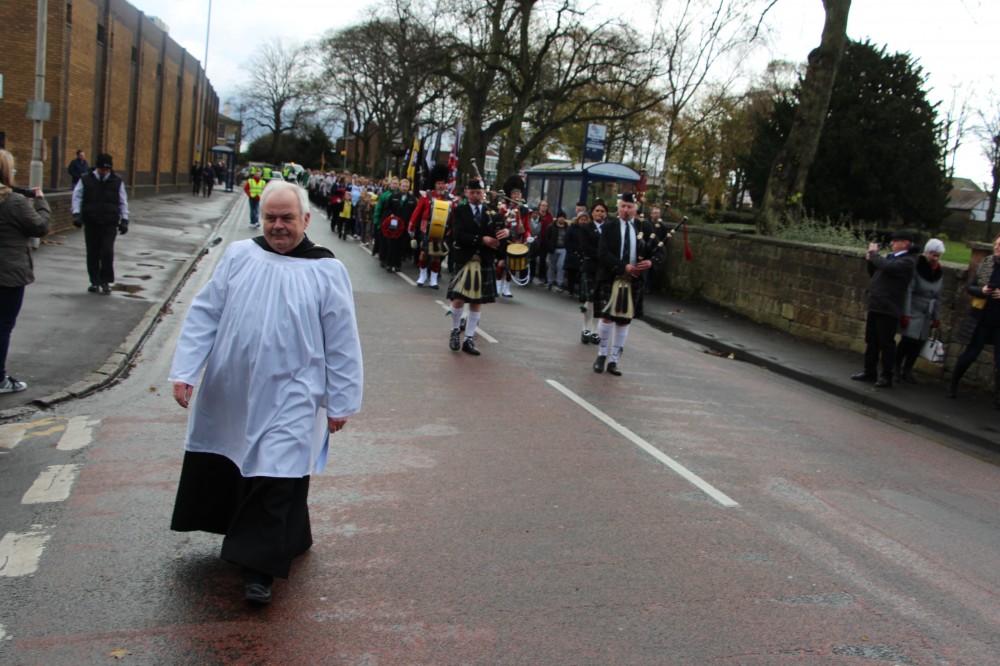 The parade turns into All Saints' churchyard.
Police and a team of volunteers provided marshalling along the route. Roads were temporarily sectioned off to allow safe passage through the Bull Ring and up Dudley Street, wheeling right into Vicar Street. Once in Vicar Street, the procession was led into All Saints' churchyard.

Colour parties remain outside on the paved area as organisations file into church.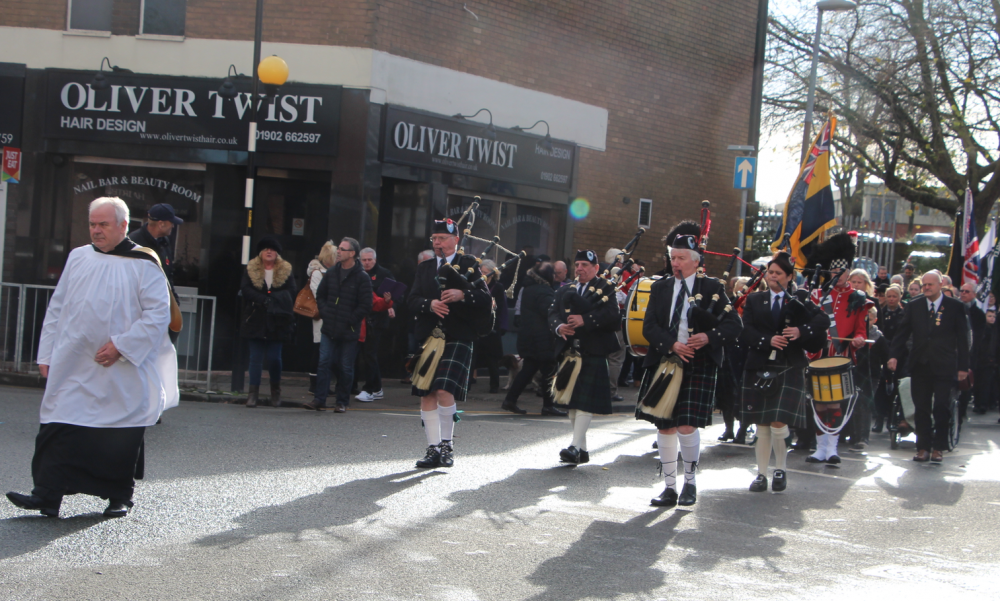 The return parade passes through the Bull Ring.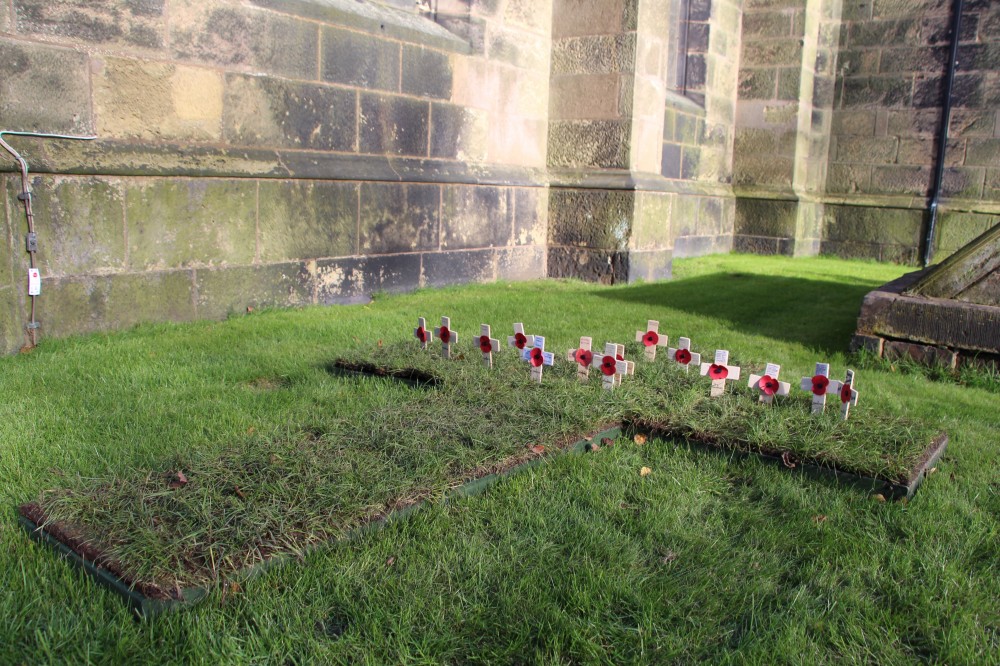 This year by arrangement with Dudley Council, a special cross-shaped grassed area was set aside in the churchyard for those who wished to remember the fallen by placing wooden poppy crosses.
Remembrance Sunday Parade 2017
Latest events from St Peter's
Saturday 25th November - St. Peter's 'Sparkling Christmas Fair', 10.30am - 2.00pm
For all Gornal and Sedgley services and events see our page:
Revd John Linford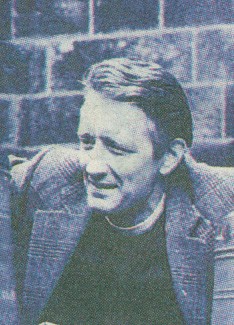 Revd John Linford, Vicar of All Saints' 1970-78
Revd John Linford's funeral was held on 8th November in Staffordshire. Parishioners' memories of John, who was All Saints' vicar from 1970-78, are still welcome.
Contact us with your memories of Revd John Linford
So far we have received the following:
Memories of Revd Linford by Tony Wright
Parishioners' memories of John Linford
Revd Linford is remembered along with other vicars of All Saints' in our photo gallery:
Vicars of Sedgley photo gallery
Martin completes his (second) Bishop's Certificate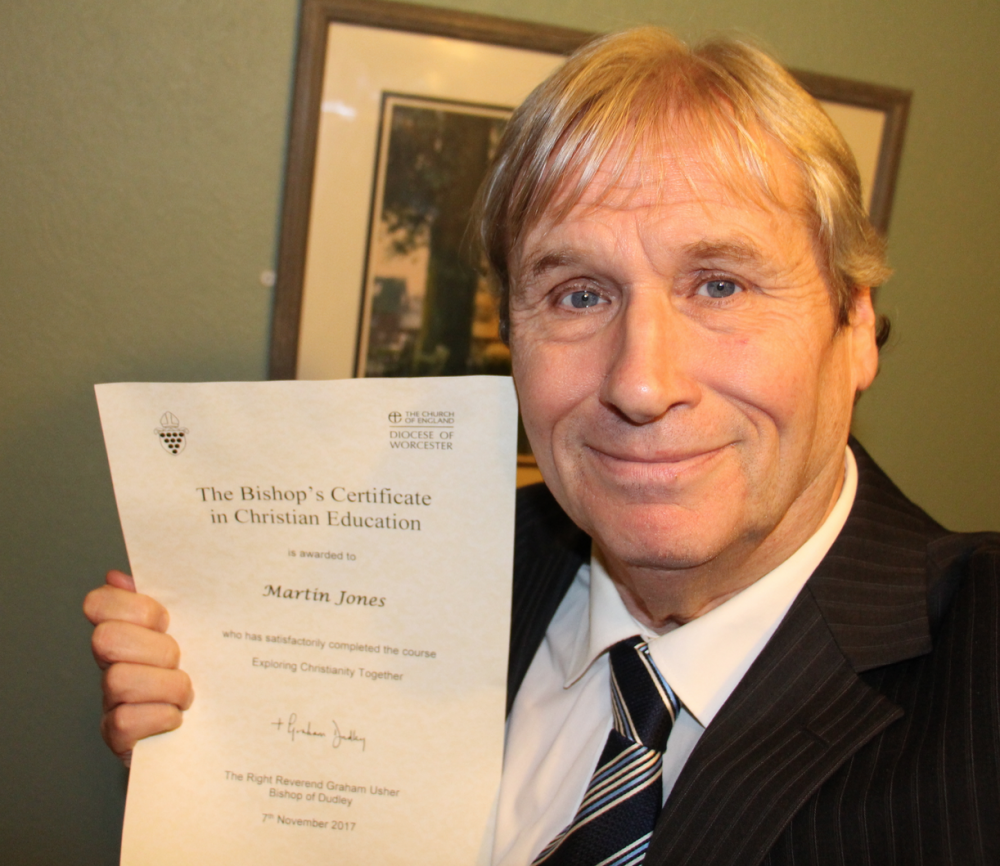 Martin was awarded his Bishop's Certificate (for the second time!) during a service at Worcester Cathedral, alongside others from the St Mary's Oldswinford Group who studied under Revd Stephen Agnew's leadership on Tuesday nights over 30 weeks in 2016-2017.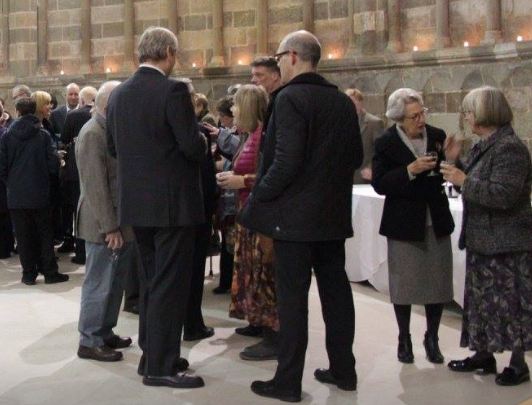 There was a drinks reception in the Chapter House on arrival.
Around 40 students and their supporters in groups from Droitwich, Evesham, Old Hill and Oldswinford were present at the ceremony, which was held in the Cathedral's Chapter House. Certificates were presented by the Bishop of Dudley, The Right Reverend Graham Usher during a service of Compline.
Martin had already received a certificate when he first studied the course led by Revd Gary Ward (now Vicar of Claverley) at Holy Trinity Wordsley in 2009/10.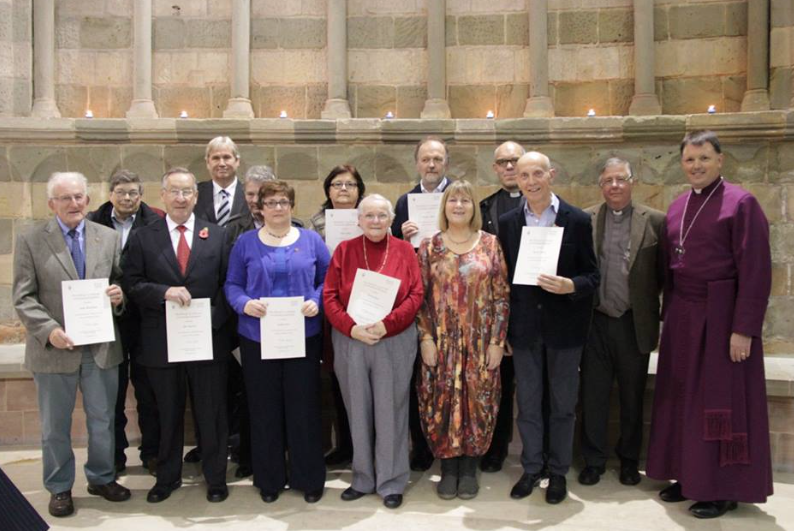 The Oldswinford Study Group in the Chapter House with the Bishop of Dudley after the presentation of certificates.
He said: " I wanted to do a course of religious study again, and Stephen Agnew kindly accepted me on the St Mary's Oldswinford course. Clearly there was some repetition, but it was beneficial to look at old topics again, and there is so much to study you could never say 'been there, done that!'.
We met each week in the beautiful old Coach House at St Mary's. I greatly value the Christian fellowship we shared in our study group.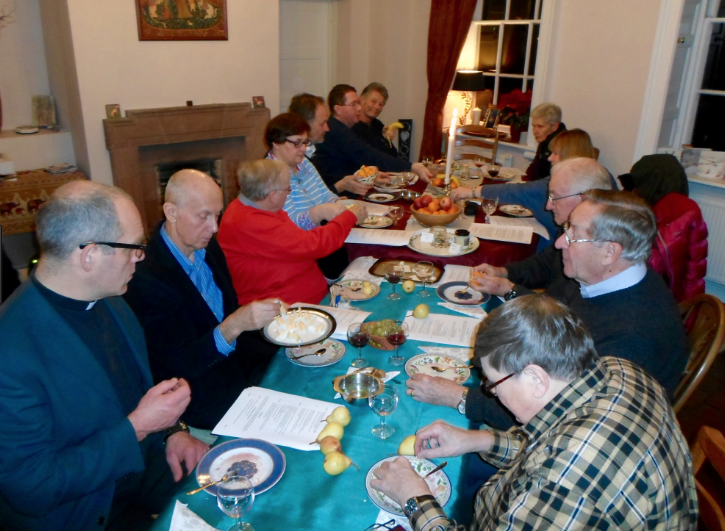 The Jewish 'Seder' meal shared during the Bishop's Certificate course.
One of the highlights early in the course was a 'Seder' Passover meal involving a symbolic retelling of the story of the liberation of the Israelites from slavery in ancient Egypt. It helped students to understand the Jewish beliefs, customs and traditions that relate to the story of the Jews and led me to a better understanding of the Old Testament."
The group was co-led by LLM Mary German and Revd Alex French, curate at St Mary's.
Coverage on the Diocesan website
Photos from the evening's service and presentation
NEW! Days Out with a Religious Theme: Ripple and Great Malvern, in the Diocese of Worcester.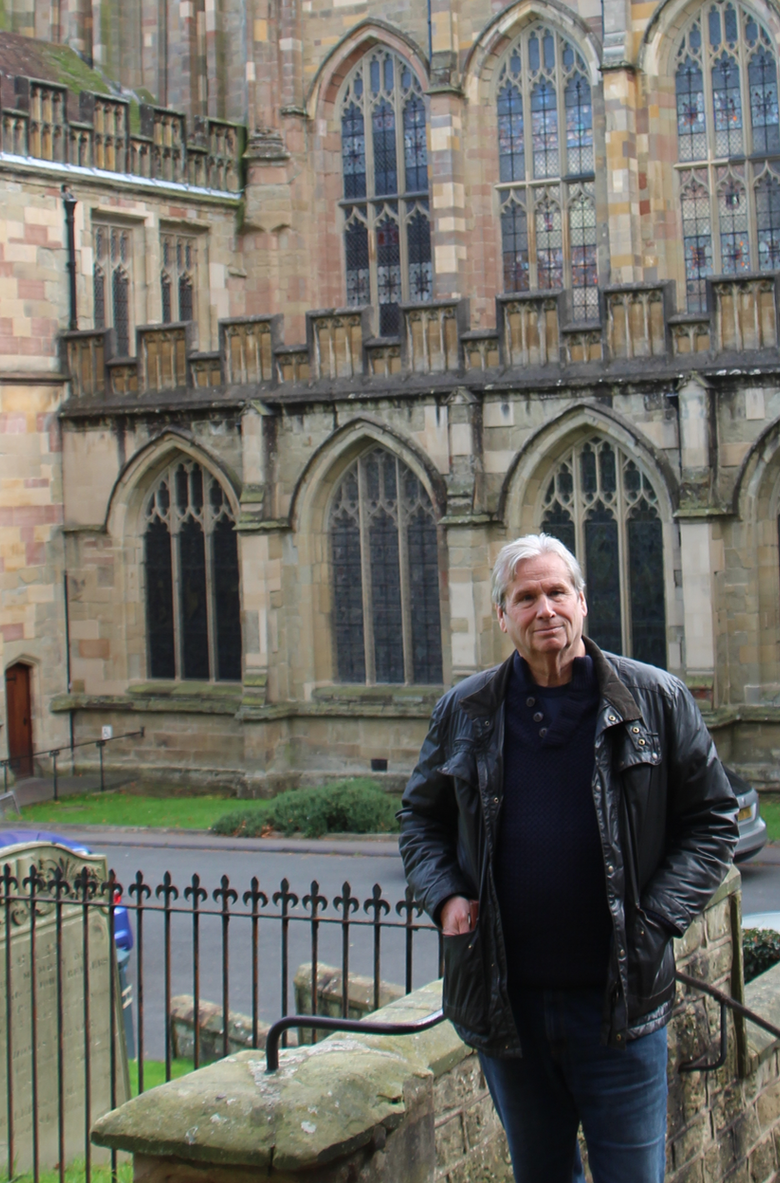 Martin at Great Malvern Priory Church.
Martin and Magda visited St Mary's, Ripple; and Great Malvern Priory Church on a sunny day in late October 2017. These churches are located in the southwest of the Diocese of Worcester, north of the M50 near Tewkesbury on the Gloucestershire border.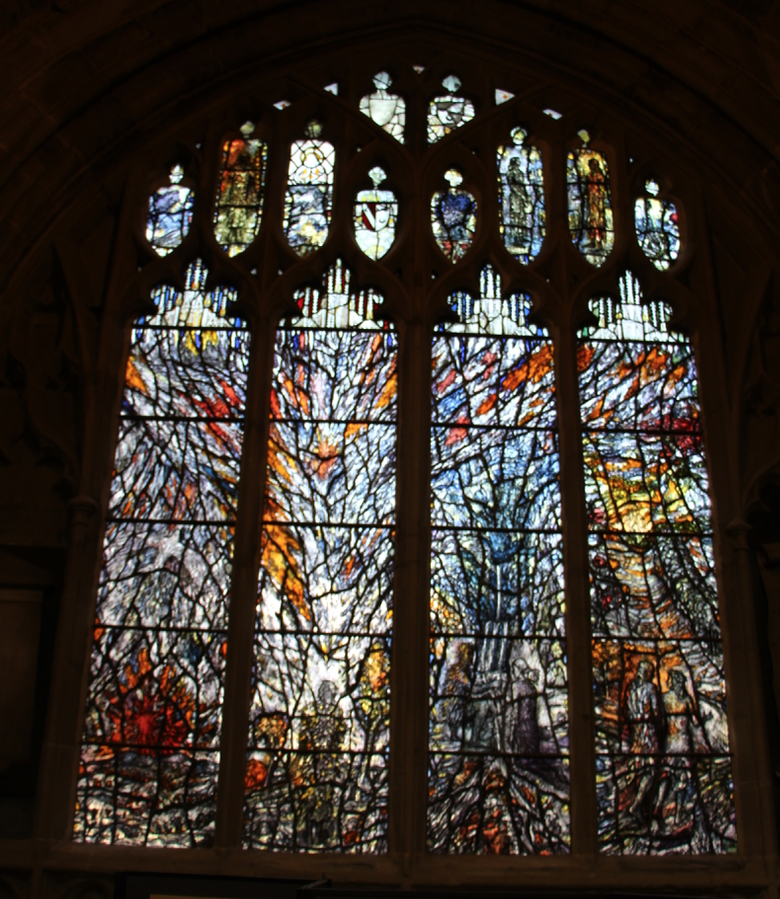 A detail from the Millennium Stained Glass at Great Malvern Priory. These windows were designed and made by Thomas Denny and take their inspiration from Psalm 36 verses 5-10. Denny also has windows in the Audley Chapel at Hereford Cathedral, inspired by the writings of Thomas Traherne.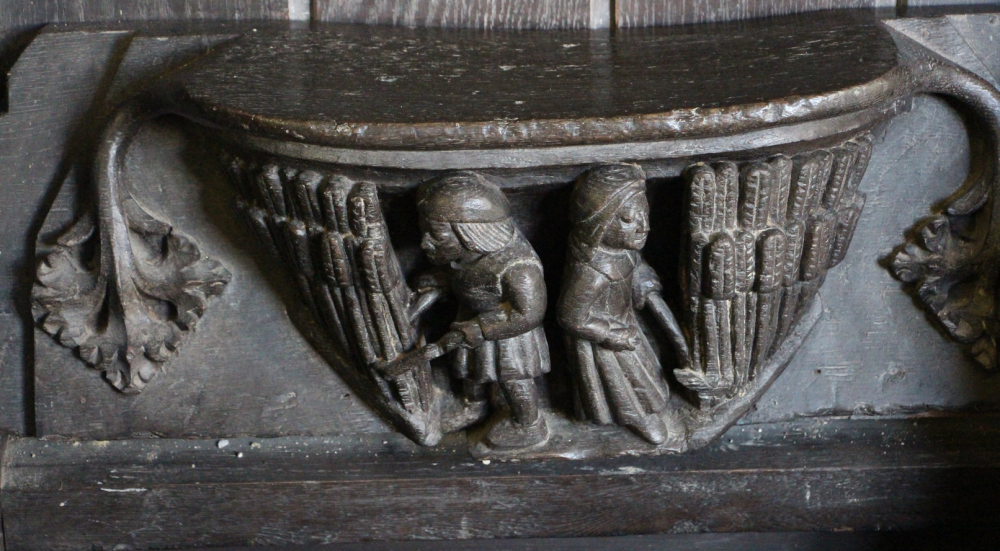 Medieval misericords at St Mary's, Ripple.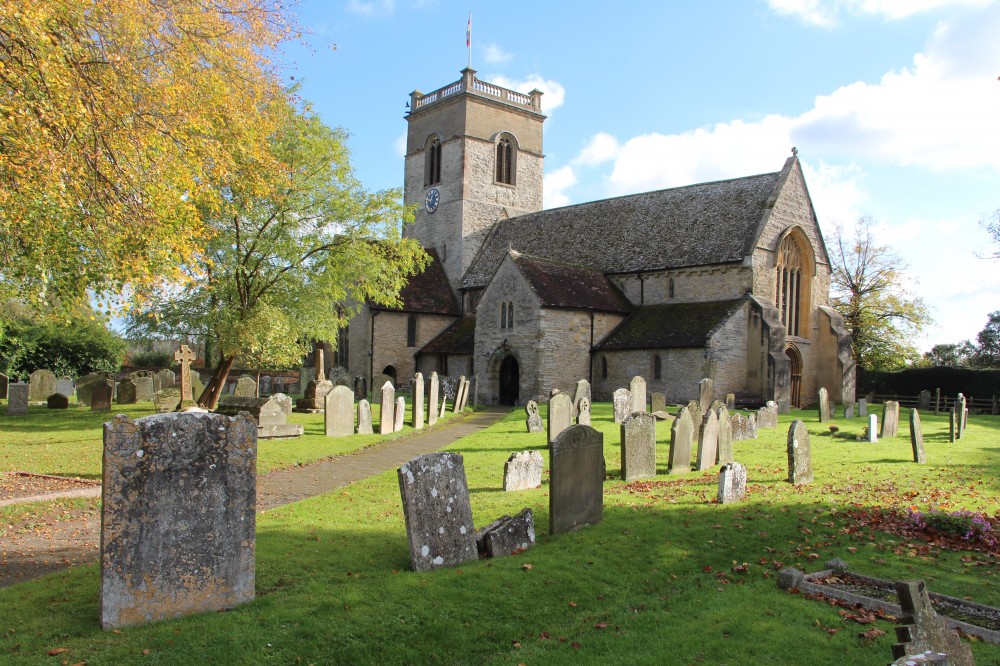 St Mary's, Ripple.
St Mary's Ripple and Great Malvern Priory
Ukulele concert raises £480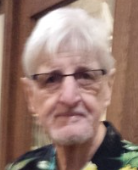 Mike Edwards
Congratulations to Mike Edwards and colleagues, who raised £480 for All Saints' Church at the Ukulele concert in church on 21 October.
Successful Reminiscence Cafes at St Chad's Catholic Church Hall and All Saints' Coffee Morning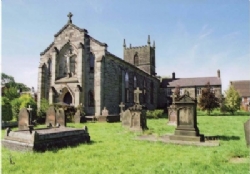 A very successful Reminiscence Cafe was held on Wednesday 18th October 2017 at St Chad's Catholic Church Wednesday Afternoon Club, focussing on shops in High St, Bull Ring and Dudley Street Sedgley (East Side). Over 60 people attended the talk and there was much debate about the history of some of the shops.
We also met two members of the Cartwright family who told us a lot about the village's history.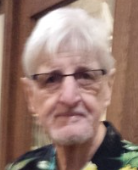 Mike Edwards and Alan Turner
Later in the week, another Reminiscence Cafe was held at All Saints' Coffee Morning on Friday 20th October. Alan Turner our magazine editor and Mike Edwards our concert organiser (who has arranged the Ukulele fundraising event this month), provided their memories of the East side of High Street, Bull Ring and Dudley Street.
Our local churches of all denominations are providing the support for this village archive project led by Sedgley Archives Group - which, in addition to establishing a valuable local archive, assists in combating loneliness and memory loss issues encountered in the local community.
We have booked a session at Sedgley Library at 2pm on Thursday 23rd November 2017. This time the focus will be on the West Side of Dudley St, Bull Ring and High Street.
Funding has kindly been provided by:.

Yvonne Churm, Assistant Manager at Sedgley Coop Travel in Dudley Street, attended the event at St Chad's. Many thanks for their support.
Photos attendees brought to our St Chad's Reminiscence Day - on our Facebook page
Guy and Jackie's Open House, 7th October 2017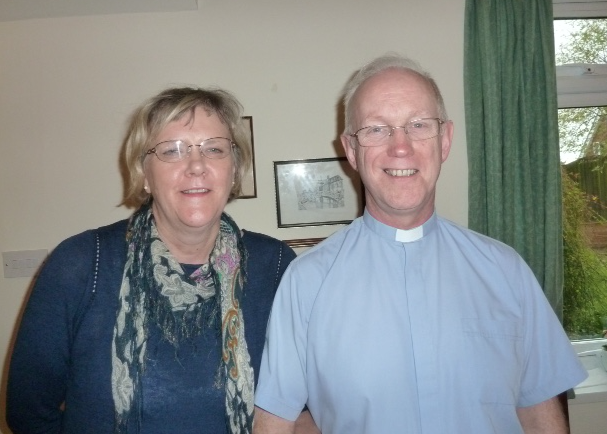 Revd Guy Hewlett and his wife Jackie held a very successful Open House on Saturday 7th October at their new home in the Vicarage, Vicar Street.
It was very well attended by parishioners and was an opportunity for Guy and Jackie to meet and get to know people in the Parish.
Here are a few photos from the event:
Guy and Jackie's Open House, 7th October 2017
Children's Society Autumn Fayre - Saturday 14th October 2017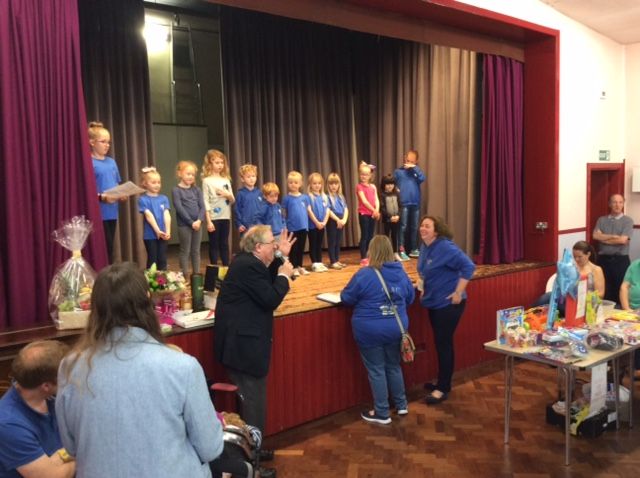 Singing Angels delight and entertain at the Children's Society Autumn Fayre.
Linda Watkins writes:
"It was the Children's Society Autumn Fayre on Saturday 14th October.
The churches that participated were St Chad's, St Mary's, St Francis's, St Peter's, St James's and All Saints'.
What a wonderful occasion to see so many different churches working together for such a good cause!
There was in excess of £1,500 raised on the day, with more funds to come in.
Thank you all so very much to all the helpers and to all who came to support, and extra special thanks to Singing Angels -they were delightful."
Children's Society Autumn Fayre 2017 photos

The way we were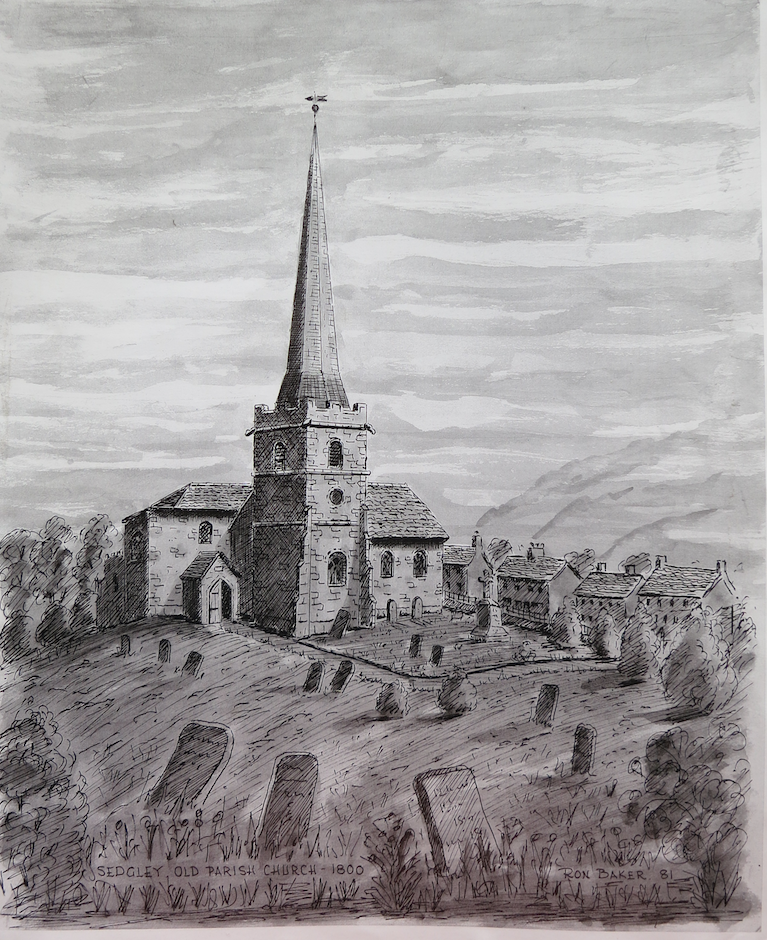 Ron Baker's 1981 sketch of All Saints' as it might have appeared pre-1826.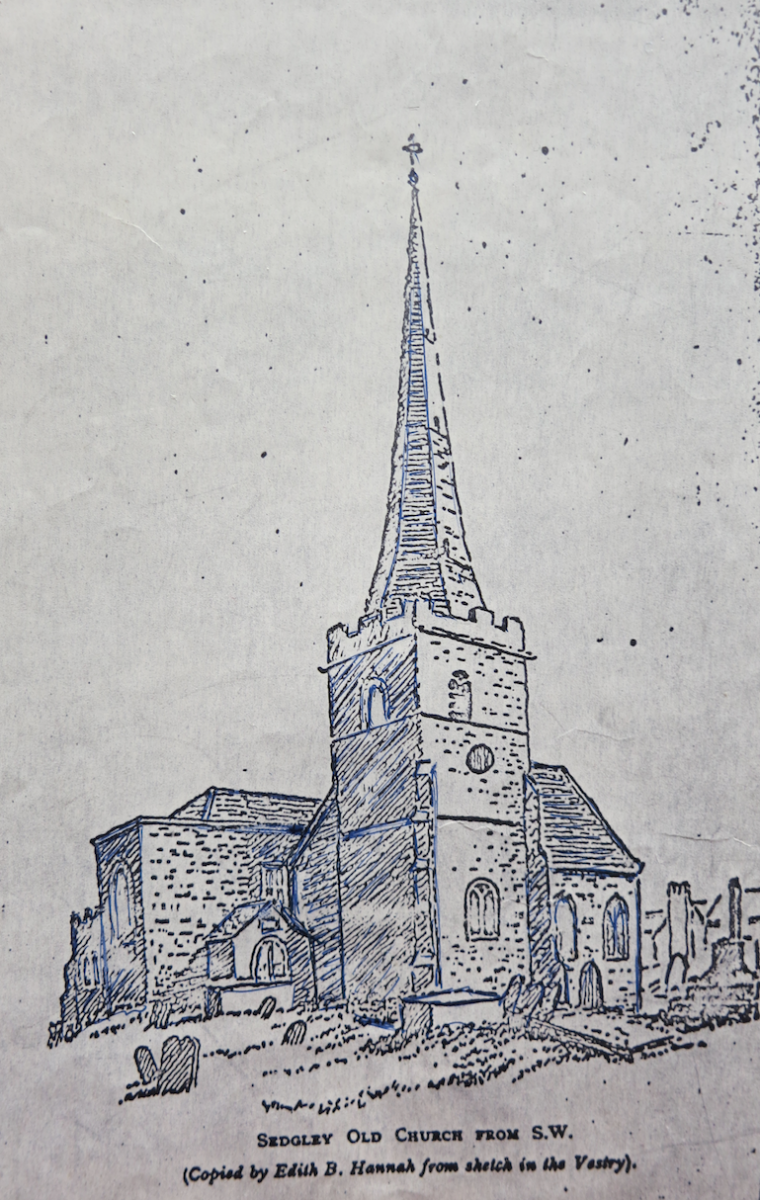 Drawing based on a sketch found in the vestry.
George Blackham of Sedgley Local History Society has kindly sent us drawings of All Saints', as it might have appeared before it was rebuilt between 1826-9.
The top image is by Ron Baker, a local businessman who was also a prolific artist, who created a wonderful record of Sedgley's buildings from 1947 onwards.
DIOCESAN WEBSITE COVERAGE OF JAN'S CEREMONY

Here's diocesan coverage and photos of Jan Humphries' ceremony investing her as an Honorary Canon of the Cathedral. More coverage further down this page.
Six new honorary canons - Diocesan website
Facebook photos of the service
BISHOP JOHN TO REMARRY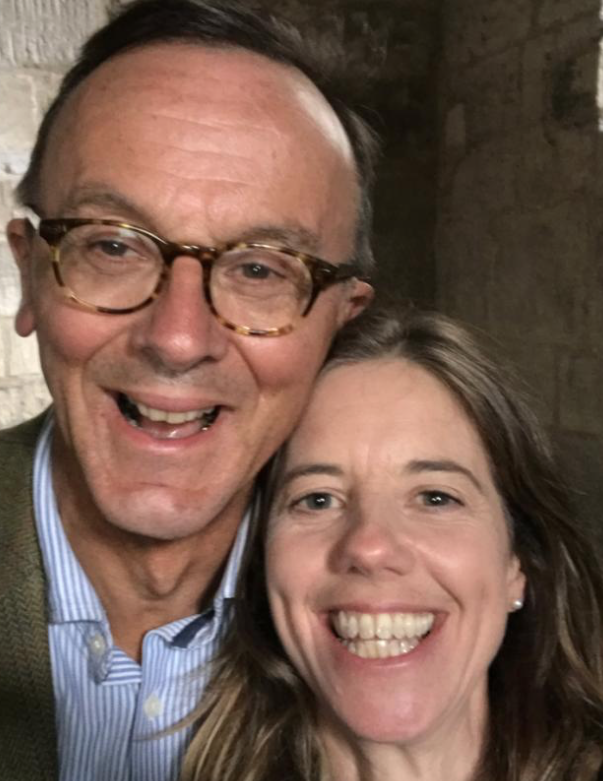 Bishop John Inge is to remarry - story on the Diocesan website
Revd Guy Hewlett's Licensing Service Photos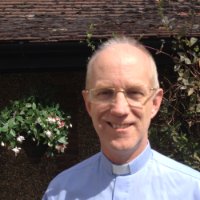 Revd Guy Hewlett, the new Team Rector of Gornal and Sedgley Team Ministry.
On Sunday 3rd September the service of Licensing and Installation of our new Team Rector Guy Hewlett was conducted by The Bishop of Dudley Rt Revd Graham Usher.
The service was attended by the Mayor and several councillors of Dudley - also various organisations, along with clergy of other denominations.
There was a large congregation from the Gornal and Sedgley Parish and many members of Guy's family.
After the service wonderful refreshments were provided in our church hall which were most welcome.
Our churchwarden Keith Tomlinson took some shots on the day (along with his other duties!); and Revd Guy's son James Hewlett kindly took some for Linda Watkins. Together they make a great record of a memorable day.
Captions will be added to the photos in due course.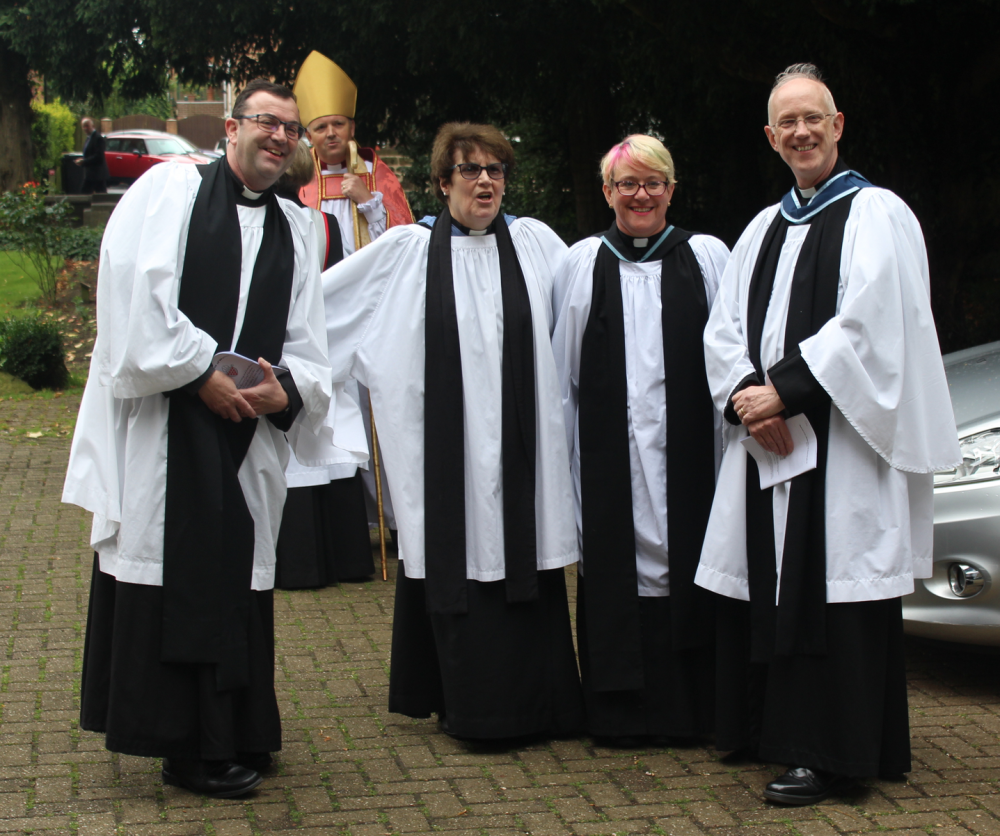 The Bishop of Dudley and members of the clergy at Revd Guy Hewlett's Licensing Service on Sunday 3rd September 2017.
Revd Guy Hewlett Licensing 3rd September 2017 (Keith Tomlinson's shots)
Revd Guy Hewlett Licensing 3rd September 2017 (Linda Watkins/James Hewlett's shots)
Baptism and weddings - bookings
If in doubt whether a Vestry Hour will be held at All Saints', and to avoid a wasted trip, call our Parish Secretary Gail:
01902 540289 between 10am-12noon, Monday - Friday.
Parish contact details
PARISH OFFICE
Address:
All Saints' Parish Office
Ladies Walk
Dudley
DY3 3UA
Phone number: 01902 540289
Our Administration Assistant is Gail Griffiths.
TEAM RECTOR
Revd Guy Hewlett
Gornal and Sedgley Team Ministry
All Saints, Sedgley
St Peters, Upper Gornal
St Andrews, The Straits
Phone and email contact details:
Phone: 01902 295164
email: guyhewlett18@gmail.com
TEAM VICAR
The Revd Catherine Mitchell
Team Vicar
Gornal and Sedgley Team Ministry
All Saints, Sedgley
St Peters, Upper Gornal
St Andrews, The Straits
Tel 01902 677897
revcatherinemitchell13@gmail.com
LICENSED LAY MINISTER
Canon Jan Humphries: 01902 661275
Other email addresses:
Keith Tomlinson, Churchwarden:
churchwardenkeith@allsaintssedgley.co.uk
John Anderson, Treasurer and Churchwarden:
treasurer@allsaintssedgley.co.uk
Jenny Lavender, Assistant Treasurer:
asstreasurer@allsaintssedgley.co.uk
David Bell: caretaker@allsaintssedgley.co.uk
Telephone Number: 07933 204132
The parish office is open 10am-12noon, Monday to Friday.
Information should be sent to Gail by Wednesday for inclusion in Sunday's pewsheet.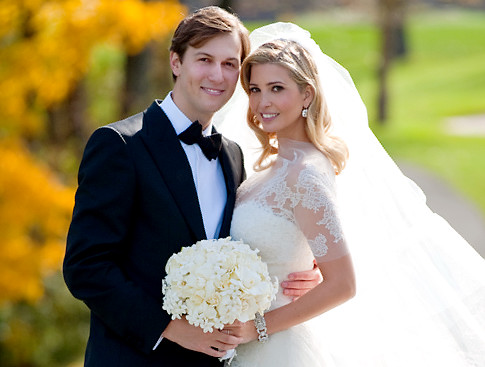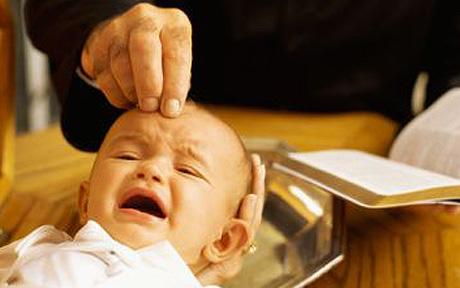 Arranging a wedding or baptism? - click here
Our website
If you'd like to contribute any information about forthcoming church events, write an article, or correct anything on the site, please send your information to Martin our website editor.